A Look Back at 2021: Family Reach Celebrates 25 Years With Gratitude, Innovation, and Collaboration
No family should have to choose between their health or their home — a belief that has been the driving force behind our mission here at Family Reach for more than two decades. As we reflect on 2021 and celebrate our 25th Anniversary year, we stay grounded in gratitude, innovation, and thoughtful collaboration.
As our CEO Carla Tardif said, "It's impossible to truly put cancer patients first if you're working alone."
This year we continued to serve families across the country and increased our tangible impact through the expansion of our one-of-a-kind nonprofit group, The LiFT Network, the launch of our Cancer Equity Initiative, and new partnerships that bring our wrap-around financial services directly to hospitals so financial treatment can begin when medical treatment does.
As the only nonprofit organization that offers robust financial services on a national scale, we've always had the comprehensive support to help cancer patients overcome the many costs of cancer. These new avenues of program delivery shifted our focus to reach more families and more importantly, meet them where they are in their unique cancer journeys.
It's been another exciting year at Family Reach, but one also filled with the reminder that the COVID-19 pandemic is still taking a strong toll on the cancer community and our general world. As we've adapted to this new normal, we were thrilled to bring back some in-person Reach Athlete events while also continuing to expand our digital fundraising and awareness efforts.
From hosting our first-ever Giving Day in honor of our 25th Anniversary and launching our new and improved logo to celebrating our dear friend Chef Ming Tsai when he raised $10 million in 10 years for Family Reach, we were once again amazed by the generosity of our supporters.
You are the reason Family Reach is becoming a household name. You are the reason we can help more families year after year during some of their most challenging times. And to that, we say: thank you!

Take a look at some of our 2021 highlights below and know you've made these moments possible. Cheers to 2022!
families supported through our Financial Treatment Program in 2021
financial guidebooks provided to families in 2021
families referred to a financial planner through our financial coaching service since launch
resources shared with families through our resource navigation service
Raising awareness for the cancer community
Raising awareness for the cancer community
As more people are finally realizing the devastating financial reality of cancer, Family Reach is proud to help shed light on this ongoing crisis in addition to raising funds and supporting families.
Stories like these fuel our mission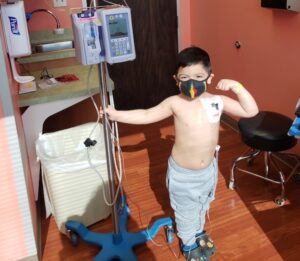 These heartwarming updates from families we supported in 2020 are proof of the impact our generous supporters have on the cancer community.
Read More »
Notes of gratitude from families who received support from Family Reach
"Without people and organizations like Family Reach, I don't know what I would have done."
Felicia, mom of cancer hero
"The stress of bills and losing your house should be the last thing on a family's mind while fighting to keep your child alive and make it to the finish line as unscathed as possible. So having y'all who go out of their way to help families like ours is a blessing!"
Dominic's family
"When they say it takes a village, it is encouraging to know that includes organizations like Family Reach."
Crystal, caregiver
"Not having to cry myself to sleep at night because I'm afraid to lose my home and have the lights turned off is a pure blessing. I have a renewed sense of hope and courage to make it through my battle of cancer thanks to Family Reach."
Violet, cancer hero and mom
"We are so grateful for Bennet's health and if it wasn't for Family Reach we wouldn't be in as safe of a place financially."
Bennet's family
"Thank you for the generous financial assistance. It's a huge relief not to think about how I'm going to pay rent."
Ernesto, cancer hero and dad
"You have no idea how much this means to me. I've never needed help so much in my life and I honestly thought I reached the point of no return. Thank you, thank you, thank you. Sending you a big hug with happy tears."
Alissa, young adult cancer hero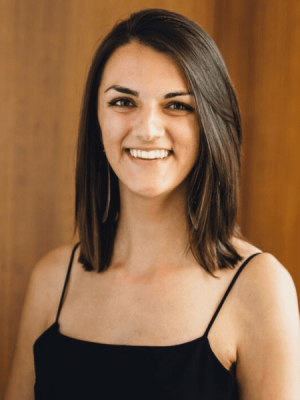 Senior Marketing Manager • Family Reach Staff
As Senior Marketing Manager at Family Reach, Autumn ensures brand consistency and oversees all digital marketing campaigns, social media strategy, and influencer relationships. She believes in authentic living, and a combination of hard work and magical thinking.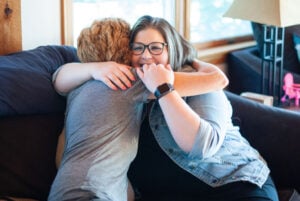 Help caregivers like these support their families during cancer treatment.
Read More »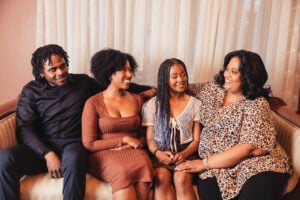 Nicole shares how Family Reach offered not only financial support during cancer treatment, but also a community.
Read More »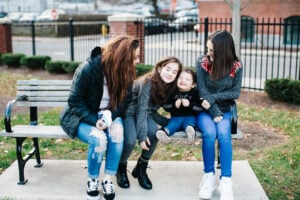 Find out how partners like AbbVie and the AbbVie Foundation help us scale, challenge the status quo, and invest in a better system for people with cancer.
Read More »
Sign up for Email Updates