The Colangelo and Morello families saw a problem bigger than cancer. They saw financial hardship and disparities that make cancer a different experience for every family. In 1996, they joined forces and started Family Reach to change the financial reality of cancer.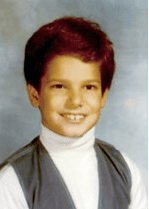 Christopher Colangelo, the eldest child of James and Andrea Colangelo, was born on April 15, 1970 in Union, New Jersey. He attended Hamilton Elementary School, where he participated in the school's Gifted and Talented Program. Christopher also served as a 4H Club President and was a star athlete. Outgoing and sensitive, his family remembers him as someone who was always curious and quick to learn new things.
In March of 1978, Christopher was diagnosed with stage IV metastatic neuroblastoma. After surgery to remove a spinal tumor, his adrenal gland, and his kidney, Christopher underwent grueling chemotherapy for 2.5 years, as well as numerous rounds of radiation. When the regimen failed to destroy the cancer, Christopher participated in an experimental trial at Johns Hopkins Medical Center in Baltimore in June 1981. Despite these efforts, Christopher passed away on September 1, 1981 at 11 years old.
Christopher's family remembers his tremendous care for others, happiness, and energy. He faced his illness with strength, humor, and courage beyond his years, and accepted his death with peace. Christopher's spirit lives on through his family and in the work of Family Reach.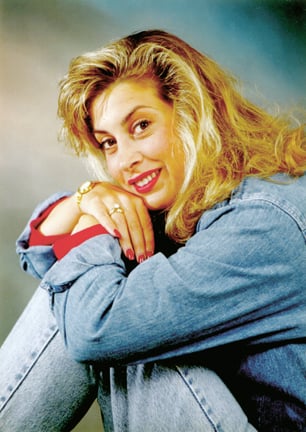 Kristine Morello-Wiatrak, the first child of Richard and Marilyn Morello, was born on September 3, 1968. From an early age, she was always sunny, positive, and possessed a gift for making friends. As a teenager, Kristine excelled at school and pursued dance, gymnastics, soccer, and softball. She attended the College of New Jersey, where she majored in marketing and was the vice president of the marketing club while working a part-time job. Upon graduating with a 3.5 GPA, Kristine went to work as a sales representative at Eli Lilly, where she won several awards.
In 1990, Kristine met Christopher Wiatrak. After 5 years together, they were engaged. Just 6 months later, Kristine and Chris received unimaginable news — Kristine was diagnosed with Ewing's sarcoma, a rare form of cancer.
She began treatment at Memorial Sloan-Kettering Cancer Center in New York, which became her second home. Kristine faced her worst nightmare without complaint. While in the hospital, she was a cheerleader for other patients during their struggles. She visited their rooms and rallied them with her radiant smile, her uncanny sense of humor, and her fighting spirit. Against all odds, she and Christopher were married on September 24, 1995.
Sadly, just months later, on December 14, 1995, Kristine passed away at just 27 years old. Before her journey came to an end, she requested that her family assist others facing cancer just as she had received so much financial and spiritual support from family, friends, and the community. Even after her death, her tremendous spirit of generosity lives on.
Rooted in forward-thinking and working together
Starting as a regional family foundation based in New Jersey, Family Reach grew to a national nonprofit organization with innovative solutions to the financial toxicity of cancer and a commitment to collaboration for a greater collective impact on the cancer community.
Family Reach is a national 501(c)(3) nonprofit organization dedicated to removing the financial barriers standing between a cancer patient and their treatment.
Through comprehensive solutions and thoughtful collaborations, we're attacking the issue of financial toxicity from a variety of angles for long-term systemic change.
We're constantly measuring our solutions to understand where our funds go and paint a clear picture of who we're reaching, the impact of our services on cancer journeys, and opportunities for improvement.
Grab some tissues! Here's a heartwarming look at the past, including some of the incredible families we've served and the generous supporters who embraced our mission along the way.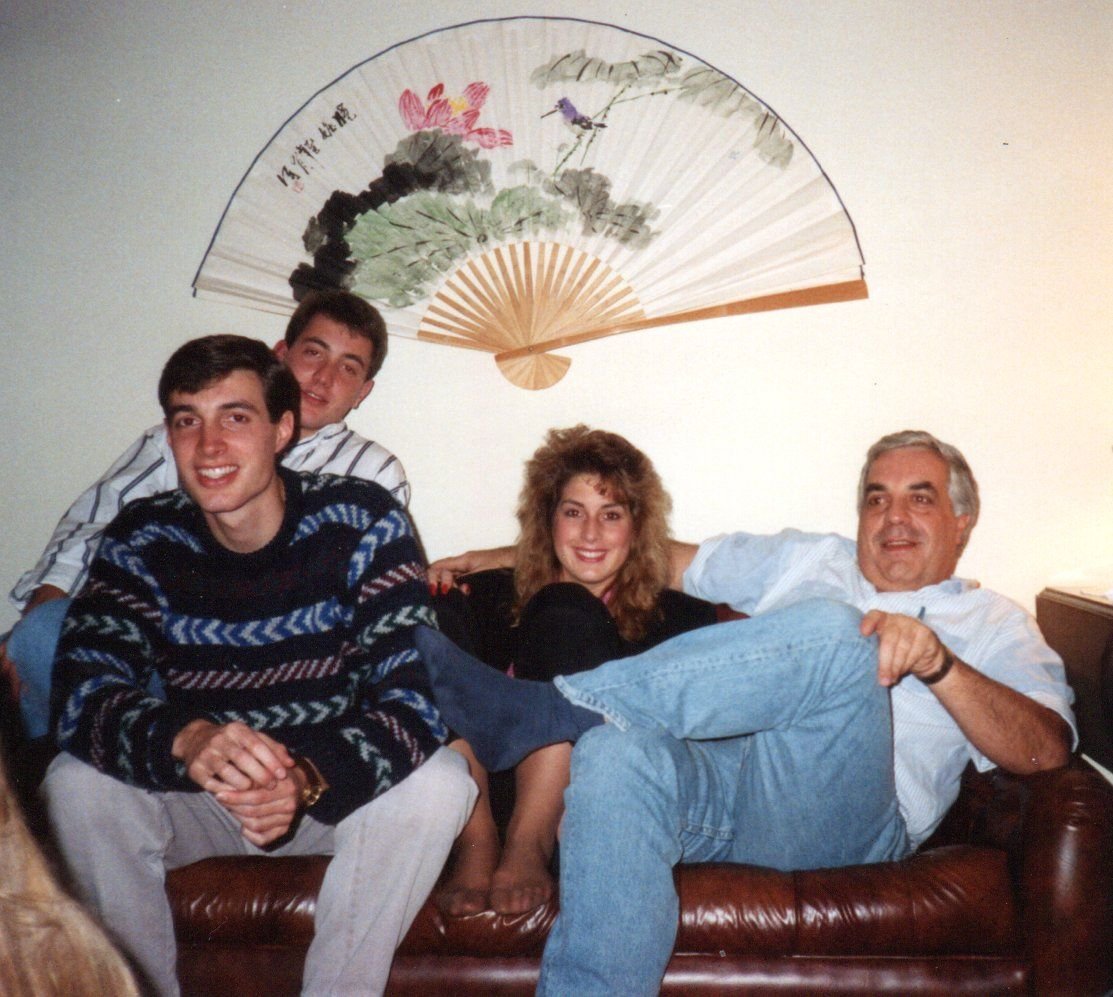 After seeing a problem hiding in plain sight during their own cancer experiences, our founding families — the Colangelos and Morellos — started Family Reach to change the financial reality of cancer.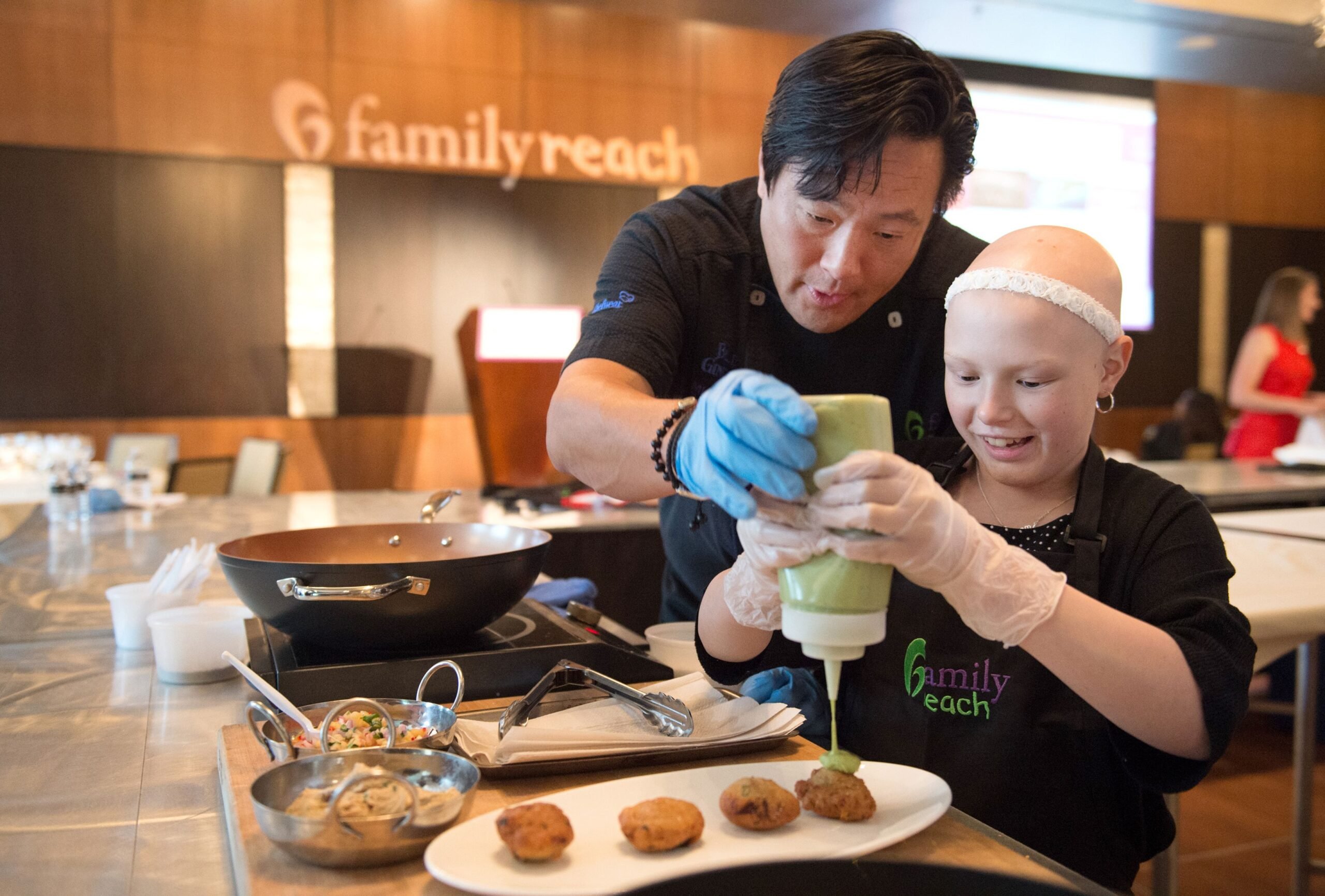 Once CEO Carla Tardif joins the team, Family Reach expands its reach and programs, launches community groups like Reach Athletes, and forms pivotal partnerships with Chef Ming Tsai, the Biden Cancer Moonshot, AbbVie, and more.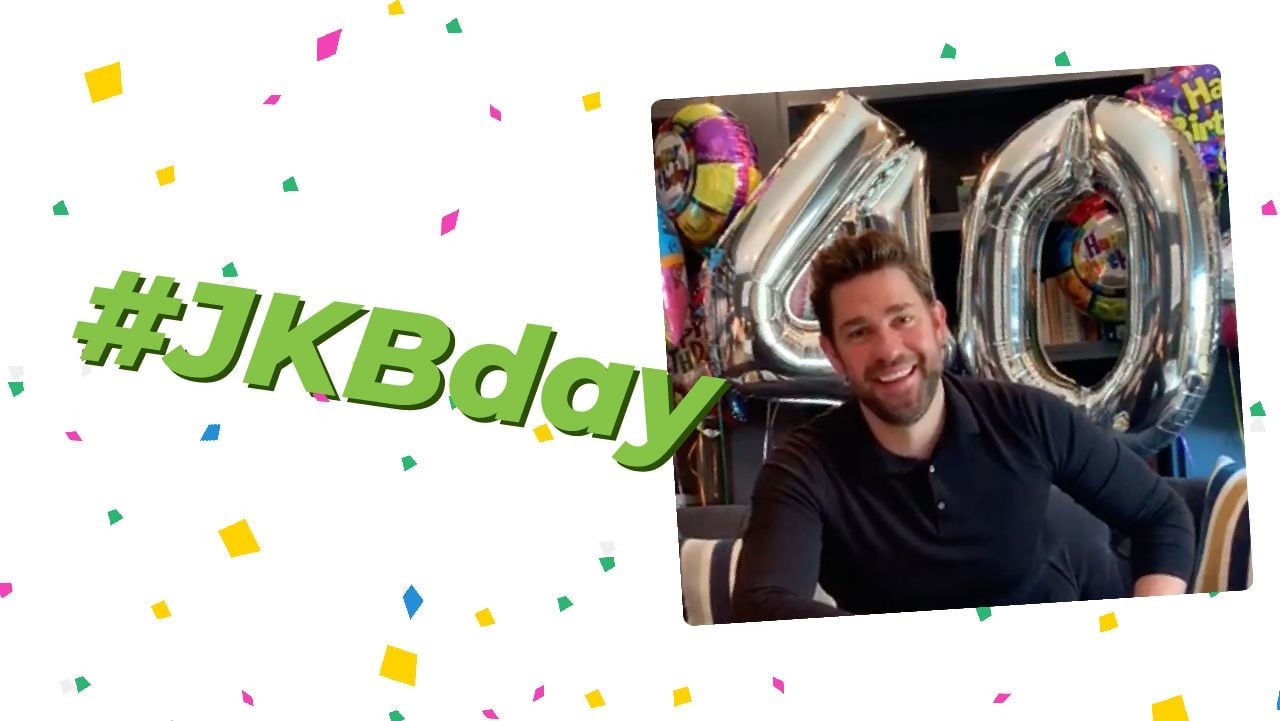 With a comprehensive Financial Treatment Program in place, Family Reach begins amplifying its message through The LiFT Network, ground-breaking digital campaigns, and a continued focus on meeting patients and caregivers when and how they need us most.
Keep checking this page and follow @familyreach on social media for updates! We'll be sharing ways to get involved in the celebrations throughout the year.
To ensure that any family facing cancer - regardless of their race, ethnicity, or income level - has equitable access to the financial resources that remove barriers to care.
Give all patients and families the same chance of surviving cancer and its financial side effects.
Achieving cancer equity through financial intervention
The Cancer Equity Initiative (CEI) will evolve with the needs of the most under-resourced and financially vulnerable populations in the cancer community. Our work begins with a focus on engaging, reaching, and serving members of Black and Hispanic cancer communities because of the unique financial barriers they face.
Expected community outcomes
Develop organizational capacity and cultural competency
Solicit feedback on accessibility and inclusivity from community voices within our Family Council, National Strategic Council and patient/caregiver focus groups
Revise and repackage patient-facing materials to prioritize health literacy, cultural competency, and translation
Adapt our program delivery model, including our application, financial needs assessment, and outreach strategies
Improve reach and engagement among Black and Hispanic families
Deliver health literacy and cultural competency trainings to Family Reach staff
Develop partnerships with Black and Hispanic community organizations
Lead collaborative financial outreach workshops to increase FTP referrals
Launch targeted FTP pilots at historically underserved cancer treatment sites" as the second bullet underneath step 2 of our roadmap
Improve the impact of the Financial Treatment Program (FTP)
Benchmark our existing reach, engagement, and impact
Conduct patient and caregiver surveys throughout CEI efforts
Leverage evaluations to inform continued program enhancements and expansions
Racial and ethnic disparities in the financial burden of cancer
Black and Hispanic cancer patients in low-income brackets are more likely to face extreme financial hardship.
Cancer patients are more likely to experience financial hardship if they are low-income, people of color, or less educated1
Hispanic and Black patients are less likely to be insured, leading to later-stage diagnoses and worse treatment outcomes3
Barriers to screenings and treatment like housing and food insecurities are reported most frequently by low-income families2
Hispanic and Black patients are more likely to skip treatment to save money4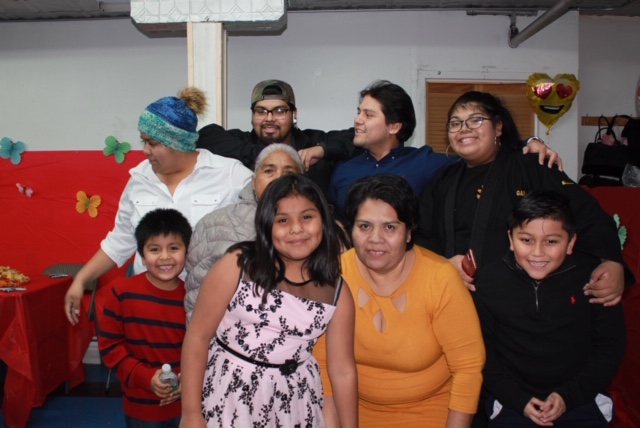 "Sometimes not having insurance and the lack of respect and empathy for people's backgrounds makes things harder for people to receive treatment. Even with a Spanish translator, there are long medical terms or things that are too hard to explain. Things get lost. It takes a toll."
— Marisela, sister of pediatric cancer patient Estrellita
Collaborating with thought leaders and community voices
As a historically white-led organization, we recognize the critical need to bring in the views of communities who have not previously had a seat at our leadership table. The community voice – from the patient to experts in the space – comes first.
Including the voices of patients and caregivers.
National Strategic Council
Innovating with thought leaders to create a more inclusive and equitable Financial Treatment Program.
Helping us reach and serve more patients.
Join the Cancer Equity Initiative
If you're interested in getting involved with the Cancer Equity Initiative as a partner or collaborator, please fill out this inquiry form and we will be in touch.
References
Han X, Zhao J, Zheng Z, de Moor JS, Virgo KS, Yabroff KR. Medical Financial Hardship Intensity and Financial Sacrifice Associated with Cancer in the United States. Cancer Epidemiol Biomarkers Prev. 2020;29(2):308-317. doi:10.1158/1055-9965.EPI-19-0460
Bona K, Blonquist TM, Neuberg DS, Silverman LB, Wolfe J. Impact of Socioeconomic Status on Timing of Relapse and Overall Survival for Children Treated on Dana-Farber Cancer Institute ALL Consortium Protocols (2000–2010). Pediatric Blood & Cancer. 2016;63(6):1012-1018. doi:https://doi.org/10.1002/pbc.25928
Barnett, JC, & Berchick, ER. Current Population Reports, P60-260. Health Insurance Coverage in the United States: 2016.U.S. Government Printing Office, Washington, DC, 2017
Lee M, Khan MM. Gender differences in cost-related medication non-adherence among cancer survivors. J Cancer Surviv. 2016;10(2):384-393. doi:10.1007/s11764-015-0484-5
Ensure that any family facing cancer - regardless of their race, ethnicity, income level, or geography - has equal access to effective financial resources
Through collaboration and innovation, the Cancer Equity Initiative develops, improves, and delivers programs that level the financial playing field for all families facing cancer
Ensure that any family facing cancer - regardless of their race, ethnicity, income level, or geography - has equal access to effective financial resources
Through collaboration and innovation, the Cancer Equity Initiative develops, improves, and delivers programs that level the financial playing field for all families facing cancer