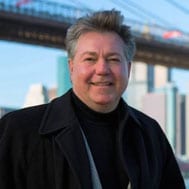 Christopher Wiatrak, Co-Founder and Chair
Chris is one of the original founders of Family Reach and serves as the Chair of the Board of Directors. The former husband of Kristine-Morello Wiatrak, who lost her fight against cancer in 1995, Chris saw firsthand how patients and families struggle to manage the overwhelming physical, emotional, and financial challenges of cancer and was determined with Kristine to offer solutions that reduced these tremendous burdens. Since 2003, Chris has worked for Genentech BioOncology, where he currently serves in a sales management role in the Northeast region. He has been recognized by his peers at Genentech for the efforts he and Family Reach have made in the fight against the financial toxicity of cancer, and the impact the organization has made on everyday families. As a family founder, Chris focuses on ensuring the mission of Family Reach endures and the CEO and operating team have the support they need to advance the cause. Chris resides in Wyckoff, NJ, with his wife, Monique, and their 2 children, Luke and Max.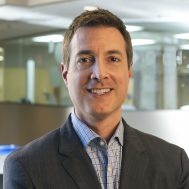 Richard J. Morello, Co-Founder and Vice Chair
Rick is one of the original founders of Family Reach and serves as the Vice Chair of the Board of Directors. The brother of Kristine Morello-Wiatrak, who lost her fight against cancer in 1995, Rick works closely with the Family Reach CEO on the overall strategic direction of the organization and a number of activities including marketing, financial, and business development functions. Rick is a seasoned healthcare industry executive with two decades of senior management and strategy consulting experience in medical device, pharmaceutical, health information technology, and healthcare delivery domains. Rick is currently the President of Life Sciences business unit of Aptus Health, a global digital health company owned by Merck. Prior to Aptus, Rick served as the President and CEO of Plasma Surgical, an innovative medical device company with technology used in oncology, gynecology and general surgery. Rick was also a partner in the health and life sciences practice of Mercer Management Consulting, now part of Oliver Wyman.
Rick received a Bachelor of Arts in economics from the University of Virginia and an MBA from the Kellogg School of Management at Northwestern University.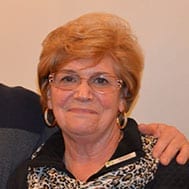 Andrea Colangelo, Co-Founder and Secretary
Andrea is one of the original founders of Family Reach and serves as the Secretary of the Board of Directors Andrea and her husband James started the Christopher Colangelo Home Care Fund at Columbia Presbyterian Hospital after their son's death in 1981. The Home Care Fund was founded to help families with palliative care and helped initiate the blueprint and development of Family Reach. In her board role, Andrea is an active participant in the mission and is the appointed overseer of the organization's unique and proven direct assistance process for patients and families. She collaborates closely with the Family Reach programs and social work team, and serves as an overall champion for families fighting cancer.
In her full-time career, Andrea served as the District Supervisor for Special Education for the Perth Amboy Board of Education in New Jersey. She provided management and development of staff administering special education programs for grades 7 through 12. She also served on the Board of Directors for the Saturday Morning Family Program and resides in Union, NJ, with her husband. Andrea holds a Masters degree in Educational Supervision and Administration and is a Certified School Psychologist.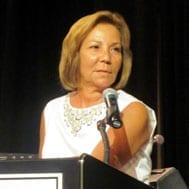 Donna Cunningham, Treasurer
Donna Cunningham serves as the Treasurer of Family Reach Board of Directors. For several years she has been an active advisor, volunteer, and facilitator of many fundraising events for Family Reach. Donna is President of ADP/Statewide Insurance Agencies, Inc. in Cedar Knolls, NJ, a corporate sponsor for many of Family Reach's annual events. Donna is also a Vice President of the Professional Insurance Agents of NJ and serves on its Board of Directors. Donna is a member of several insurance company/agent councils. She is the former President of the Orange Chamber of Commerce, the Manton B. Metcalf Memorial Association, and the Orange Head Start Program. Donna resides in Florham Park, NJ.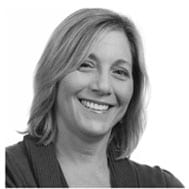 Wendy Spivak
Wendy Spivak is a Board Director, serving in key roles as a fundraising and development resource in the New England region. Wendy is also the principal and founder of The Castle Group, a national PR, digital, and creative agency. With more than two decades of experience, Wendy leads Castle's events division, with responsibilities including overall agency operations and business development. Under her direction, the agency develops customized communications strategies, events, and marketing programs that reach target markets and audiences across a variety of industries. She has designed and directed successful programs ranging from one-day events to year-long incentive programs. Prior to co-founding The Castle Group, Wendy was a senior corporate communications executive at two successful healthcare companies, Prism Health Group and the Mediplex Group. She was also an associate producer for WNEV-TV in Boston.
Wendy holds a Bachelor of Arts degree in communications from the University of Massachusetts at Amherst and is a member of Meeting Planners International, the Society of Incentive and Travel Executives, and The Commonwealth Institute. Wendy has been named one of Boston's Top Ten Event Planners by Women's Business Boston.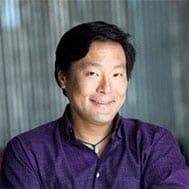 Ming Tsai
Ming Tsai is the owner of the restaurants Blue Ginger and Blue Dragon in Wellesley and Boston, MA. Ming has also hosted several shows on the Food Network, including Emmy Award-Winning East Meets West with Ming Tsai. He is currently the executive producer and host of the public television show, Simply Ming. In addition to television, Ming has authored 5 cookbooks. He became involved with Family Reach after he met Carla Tardif, Executive Director of Family Reach, in 2010. Ming has been a tremendous advocate of the Family Reach mission and provides support on a number of fronts. He hosts Family Reach families at his restaurants, offering them a rare night out to enjoy delicious food and a heavy dose of positive energy and encouragement. Ming has traveled to various Family Reach partner hospitals across the country, providing cooking demonstrations for cancer patients and their families, teaching them the importance of wholesome meals. Through his many efforts on behalf of Family Reach, including the Cooking Live! event series he created in 2012, he has raised millions of dollars.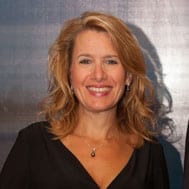 Jennifer Winterhalter
Jennifer Winterhalter is a Board Director, long-time supporter, and Community Ambassador for Family Reach. As a childhood friend of Kristine Morello-Wiatrak, she has participated in numerous event committees and is dedicated to the mission of Family Reach. In her full-time career, Jennifer is the Vice President for Revenue Management at Amneal Pharmaceuticals, a company that has a philosophy of supporting and giving back to the community. She resides in New Jersey with her husband and children.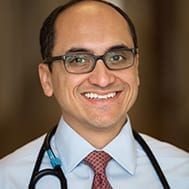 Yousuf Zafar
Dr. Zafar is a gastrointestinal medical oncologist and healthcare delivery researcher. He is an Associate Professor of Medicine and Public Policy at the Duke Cancer Institute, Sanford School of Public Policy, and Margolis Center for Health Policy. He serves as Director of the Center for Applied Cancer Health Policy at the Duke Cancer Institute. He is passionate about ways to improve care delivery for patients with cancer with a primary focus on improving the affordability of cancer treatment, through both a patient-based and policy focus. He is a member of the Alliance for Clinical Trials in Oncology's Cancer Care Delivery Committee, and the American Society of Clinical Oncology's Government Relations Committee. Dr. Zafar's research has been funded by the National Institutes of Health, the American Cancer Society, and the CALGB Foundation.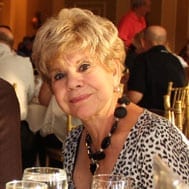 Lucille Ditta
Lucille Ditta is a Board Director and a member of the Fundraising and the Family Case Review committees. Lucille has led numerous efforts to engage new individual and business sponsors for Family Reach. She has also played a key role in achieving record fundraising results for several events. In her full-time career, Lucille serves as a Securities Trader with Wien Securities Corporation in Jersey City, NJ. She resides in Berkeley Heights, NJ, with her husband, Vincent.