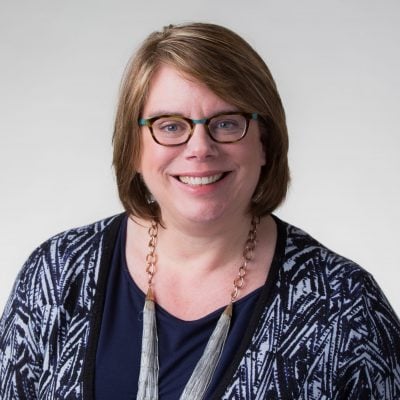 Tracy Ott Foster, Board Chair
Tracy Ott Foster contributes her expertise, strategy and experience as the Chair of the Board of Directors. Prior to her role with Family Reach, Tracy served as President of Lash Group, a market-leading healthcare company known for its unique patient and provider support programs.
Tracy's influence on the pharmaceutical industry has spanned over two decades. She was named to the 2014 PharmaVOICE 100 Most Inspiring People in Life Sciences, and to the 2015 50 Most Influential Women (Charlotte, NC) – both awards acknowledge her many accomplishments and the positive impact she has on her colleagues, her community, her company, and the healthcare industry.
Tracy received a BSE from the University of Michigan and an MBA from the University of Virginia Darden School of Business.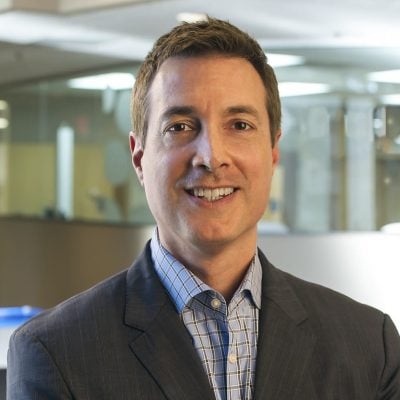 Richard J. Morello, Co-Founder and Vice Chair
Rick is one of the original founders of Family Reach and serves as the Vice Chair of the Board of Directors. The brother of Kristine Morello-Wiatrak, who lost her fight against cancer in 1995, Rick works closely with the Family Reach CEO and Board on the overall strategic direction of the organization and on issues related to social determinants of health. Rick is a seasoned healthcare industry executive with two decades of senior management and strategy experience in digital health, diagnostics and biopharmaceuticals. He currently serves as the CEO of CND Life Sciences, an innovative diagnostics company founded by Harvard neurologists that developed and markets the world's first commercially available skin-based test to aid the diagnosis of Parkinson's disease and other neurodegenerative disorders. Rick was recently the President of Global Life Sciences at Aptus Health, a 400-person digital health company owned by Merck acquired by WebMD in 2019. Rick was also a partner in the health and life sciences practice of Mercer Management Consulting, now part of Oliver Wyman. In addition to his nonprofit role at Family Reach, Rick also serves as a founding board member of Measures for Justice (MFJ) who is harnessing big data to enable large-scale change in the criminal justice system. Rick received a BA in economics from the University of Virginia and an MBA from the Kellogg School of Management at Northwestern University.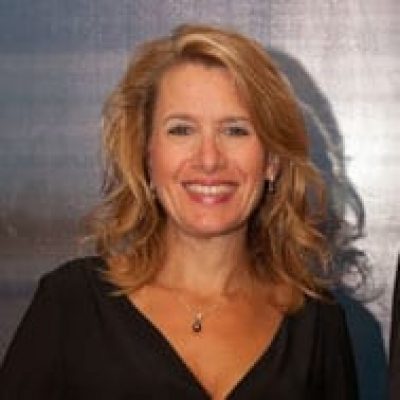 Jennifer Winterhalter, Treasurer
Jennifer Winterhalter is a childhood friend of Kristine Morello-Wiatrak and long-time supporter and ambassador for Family Reach. Her memories of Kristine are what continue to inspire her to help families facing the financial burden of a cancer diagnosis. She has participated on numerous event committees and remains dedicated to the mission. Jennifer is the Vice President for Revenue Management at Amneal Pharmaceuticals, a company with the philosophy of giving back and supporting the community.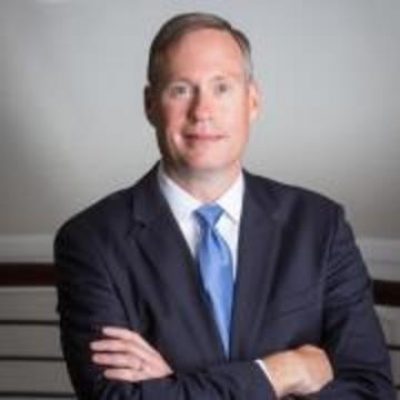 Drawing upon 25 years of experience, Tim advises ultra-high net worth families regarding their investment portfolio allocation and implementation, trust and wealth transfer planning and charitable giving strategies. Tim is the Managing Director at Morgan Stanley and became involved with Family Reach through his board position at JUST TRYAN IT, a non-profit organization that raises funds and awareness through children's triathlons to provide financial assistance to families with a child in cancer treatment.
Tim also serves as President and board member of the Association for Corporate Growth (ACG) National Capital Region, a leading authority on corporate growth in the Mid-Atlantic region. Tim and his wife live in Potomac, Maryland, with their two children. He is an avid runner, cyclist and triathlete and volunteers as a coach for his children's various sporting activities.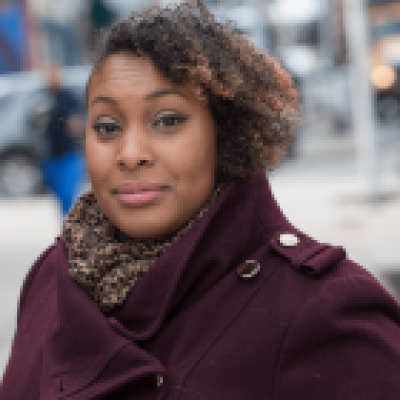 As a social epidemiologist, I research how individual- and neighborhood-level social and economic factors contribute to health disparities and health outcomes for those managing chronic disease. Methodologically my focus is on using multi-level modeling, GIS, and propensity scores to explore how healthcare system distrust, residential segregation, social capital, and other macro-level contextual factors influence health disparities and individual survivorship outcomes for those with chronic disease. I have PI on NIH grants (F31, K01, 2 R21s), a J. William Grant Scholar grant, and institutional grants that explore the social determinants of screening and survivorship for cancer and HIV.
Prior to my time in academia, I led a $13 million tobacco policy and control initiative in Philadelphia, PA. This policy role has had lasting impact on the City of Philadelphia, resulting in 40,000 fewer smokers and permanent legislative changes affecting 1.5 million Philadelphians. Through that policy work, my efforts have had impact by moving the needle toward better health for populations and I am returned to academia to be part of building the evidence base for chronic disease policies and programs. Because of this background, I bring a multi-disciplinary research approach, setting forth a new path to explore how social factors shape life for survivors of chronic disease.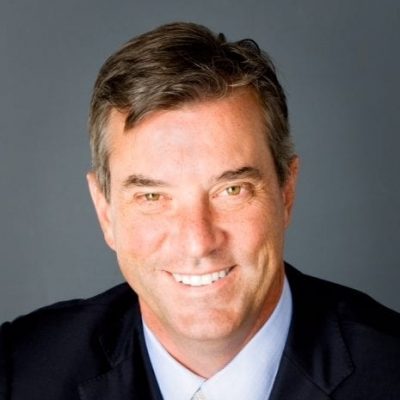 Peter is leveraging his expertise in real estate to help Family Reach address the financial burden of housing for our families, in addition to providing sound counsel. Peter works with the banking industry as well as state and federal officials to identify and address the need for loan modification for our cancer patients. As CEO and co-founder of Taurus Investment Holdings, Peter defines the overall strategy of the business and oversees its execution. Peter has negotiated, structured and closed more than $3 billion worth of complex real estate transactions, spanning over 20 years in numerous U.S. states and nine countries. Peter capitalizes on entrepreneurial opportunities and executes economically viable projects that yield long-term value for both investors and communities.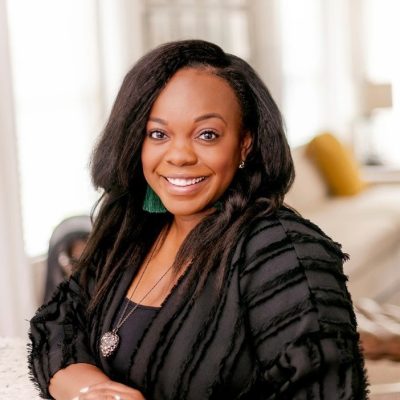 As a former Peace Corps Volunteer, strategic marketer, global citizen, and producer with a legal background, Angele's vast array of experiences have uniquely positioned her to understand strategic partnerships on the micro and macro level. In her current role as Head of Partnerships at the Colorectal Cancer Alliance, Angele leads ideation, creation, and implementation of the enterprise-wide partnership strategy, overseeing the growth and scale of both national and local partners that support Alliance programs and services.

As part of her role, she cultivates relationships with federal institutions, national organizations, and state and community-level influencers and develops collaborative processes to drive results and save lives. She also serves as a key thought leader on health equity activities, including large scale marketing and awareness campaigns aimed at increasing screening rates, improving health outcomes, and reducing CRC mortality in communities of color.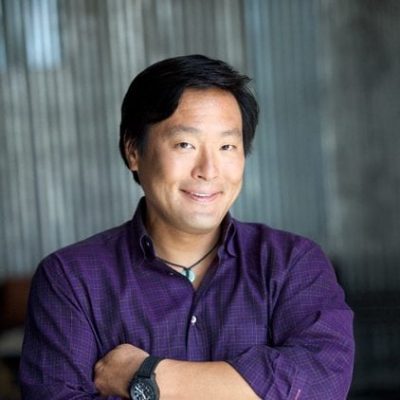 Ming Tsai became involved with Family Reach after he met Carla Tardif, Family Reach CEO, in 2010. Ever since then he has been a tremendous advocate of the Family Reach mission and provides support on a number of fronts. As a celebrity chef and restaurateur, he hosts Family Reach families at his restaurants, offering them a rare night out to enjoy delicious food and a heavy dose of positive energy and encouragement. Ming has traveled to various Family Reach partner hospitals across the country, providing cooking demonstrations for cancer patients and their families and teaching them the importance of wholesome meals. He launched the Family Reach Cooking Live! event series and has raised over $5 million.
Ming is the owner of the restaurant Blue Dragon in Boston, MA. Ming has also hosted several shows on the Food Network, including Emmy Award-Winning East Meets West with Ming Tsai. He is currently the executive producer and host of the public television show, Simply Ming. In addition to television, Ming has authored five cookbooks.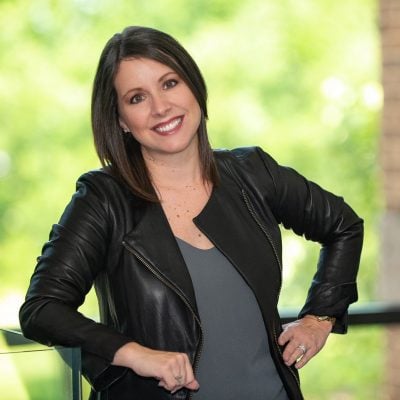 Melissa Walsh is Vice President, State Government Affairs, AbbVie. In this capacity, she leads the development and execution of AbbVie's US state government affairs strategies to advance the company's public policy and regulatory objectives throughout the 50 states.
Throughout her career, Melissa has worked to solve issues surrounding health care access, quality and coverage for patients. Prior to her current role, Melissa served as the Vice President of Corporate Responsibility and Global Philanthropy, AbbVie, and oversaw the company's corporate responsibility strategies, global philanthropic initiatives and foundations in order to advance the company's commitment to have a remarkable impact on lives around the world.
She first joined AbbVie as Regional Director, State Government Affairs in the Northeast, managing regulatory and policy activities impacting biopharmaceutical and healthcare industries. Previously, Melissa served as Chief Operating Officer at the Massachusetts Life Sciences Center, developing and implementing the state's one billion dollar Life Sciences Initiative, and as Chief of Staff at the Massachusetts Port Authority. As a Government Relations Associate with Partners Healthcare, Melissa worked to craft and pass Massachusetts's landmark healthcare reform law.
A lawyer, Melissa began her career as a litigator in private practice. She received her Bachelor of Arts from the University of Connecticut and her Juris Doctorate from Suffolk University Law School.
Melissa is an Eisenhower Fellow and a member of the Board of Directors for Family Reach, a non-profit organization dedicated to eradicating the financial hardships that accompany a cancer diagnosis.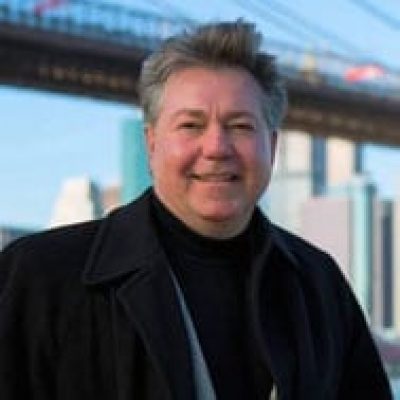 Christopher Wiatrak, Co-Founder
Chris is one of the original founders of Family Reach. The former husband of Kristine Morello-Wiatrak, who lost her fight against cancer in 1995, Chris saw firsthand how patients and families struggle to manage the overwhelming physical, emotional, and financial challenges of cancer and was determined, with Kristine, to offer solutions that reduced these tremendous burdens. Since 2003, Chris has worked for Genentech BioOncology, where he currently serves in a sales management role in the Northeast region. He has been recognized by his peers at Genentech for the efforts he and Family Reach have made in the fight against the financial toxicity of cancer, and the impact the organization has made on everyday families. As a family founder, Chris focuses on ensuring the mission of Family Reach endures and the CEO and operating team have the support they need to advance the cause.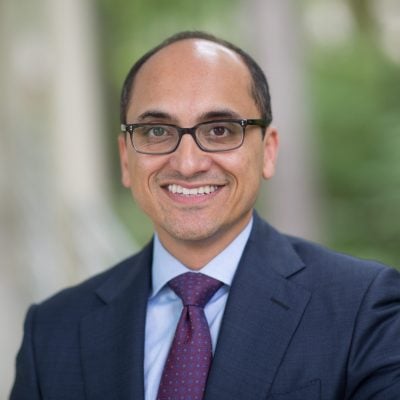 Dr. Yousuf Zafar's research has played an essential role in the development of many Family Reach initiatives. He is a gastrointestinal medical oncologist and healthcare delivery researcher. Dr. Zafar is an Associate Professor of Medicine and Public Policy at the Duke Cancer Institute, Sanford School of Public Policy, and Margolis Center for Health Policy. He serves as Director of the Center for Applied Cancer Health Policy at the Duke Cancer Institute. He is passionate about ways to improve care delivery for patients with cancer with a primary focus on improving the affordability of cancer treatment, through both a patient-based and policy focus.
Dr. Zafar is a member of the Alliance for Clinical Trials in Oncology's Cancer Care Delivery Committee and the American Society of Clinical Oncology's Government Relations Committee. His research has been funded by the National Institutes of Health, the American Cancer Society, and the CALGB Foundation.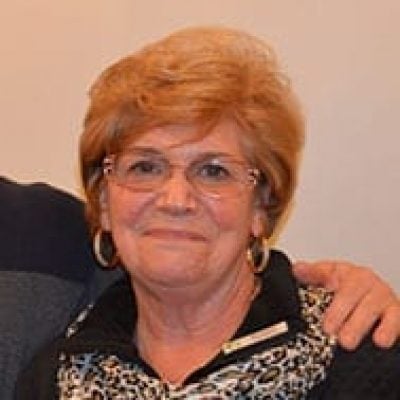 Andrea is one of the original founders of Family Reach and served as the Secretary of the Board of Directors. Andrea and her husband, James, started the Christopher Colangelo Home Care Fund at Columbia Presbyterian Hospital after their son's death in 1981. The Home Care Fund was founded to help families with palliative care and helped initiate the blueprint and development of Family Reach. Andrea was an active participant in the mission and was the appointed overseer of the organization's unique and proven direct assistance process for patients and families. She collaborated closely with the Family Reach programs and social work team, and served as an overall champion for families fighting cancer.
Andrea holds a Masters degree in Educational Supervision and Administration and is a Certified School Psychologist. She served as the District Supervisor for Special Education for the Perth Amboy Board of Education in New Jersey where she managed and developed the special education programs for grades 7 through 12. She also served on the Board of Directors for the Saturday Morning Family Program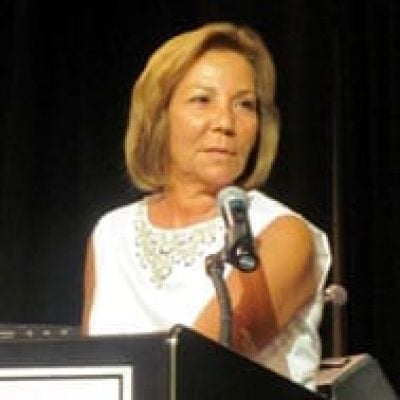 Donna Cunningham served as Treasurer of Family Reach Foundation on the Board of Directors. She was an active advisor and volunteer for the foundation since its incorporation in 2003. Donna is the President of ADP/Statewide Insurance Agencies, Inc. in Cedar Knolls, NJ, and her agency served as a corporate sponsor for many of Family Reach's annual events. Donna is also a Vice President and board member of the Professional Insurance Agents of NJ and is actively involved in several insurance company/agent councils. She is the former President of the Orange Chamber of Commerce, the Manton B. Metcalf Memorial Association, and the Orange Head Start Program.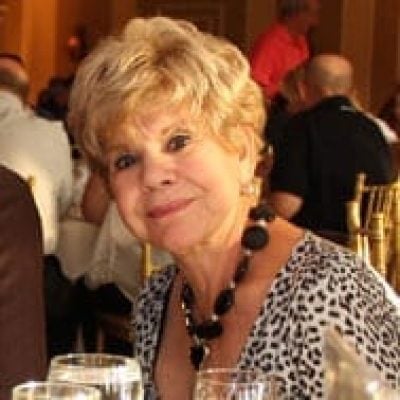 Lucille Ditta was a Board Director and a member of the Fundraising and Family Case Review committees. Lucille led numerous efforts to engage new individual and business sponsors for Family Reach. She also played a key role in achieving record fundraising results for several events. Lucille serves as a Securities Trader with Wien Securities Corporation in Jersey City, NJ.