Mom Calls Family Reach's Services a "Gift to Our Family" During Cancer Journey
Crystal and Wendi met in college and have been together for almost 18 years, and married for nearly seven. Proud Arizonians, they live just outside of Phoenix with their volcano-obsessed 4-year-old, Brave, mischievous 18-month-old, Haven, two cats, and several fish.

In late 2019, a black cloud rolled over this loving family and rained several challenges on them in a matter of months.

"In December 2019, Wendi was diagnosed with papillary thyroid cancer, followed by major surgery to begin her treatment plan. Two weeks after that, Wendi and Brave were in a major car accident," Crystal said. "We went into quarantine in March due to the COVID-19 pandemic, I was furloughed in April, all while managing ongoing care for thyroid cancer and pain management from the accident, and caring for an infant and toddler."

While climbing just one of those hurdles can be difficult, the financial side effects that accompanied Wendi's cancer diagnosis only added more stress into the mix.

Through a combination of love, resilience, and community support, this family of four is pushing through their cancer journey together.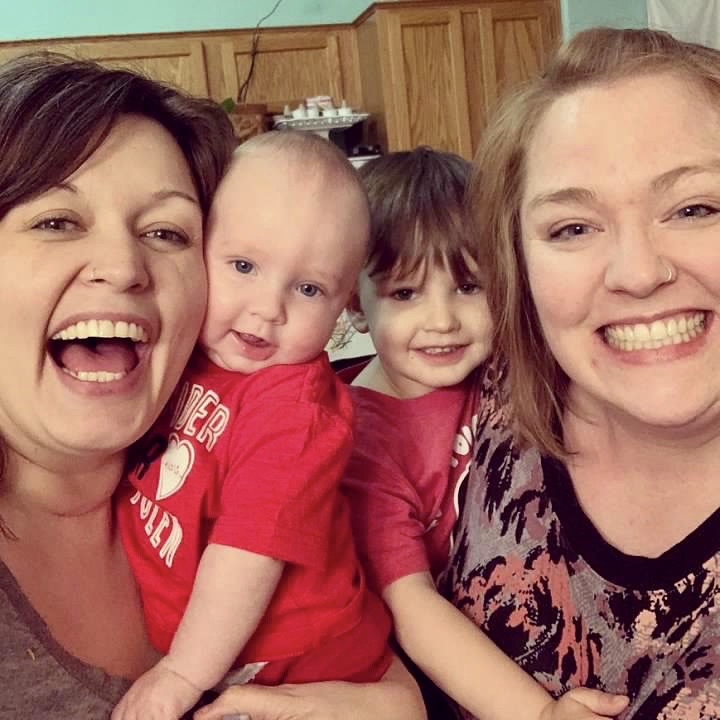 Beginning an unrelenting cancer journey
After Wendi's diagnosis in December 2019, she underwent a total thyroidectomy and lymph node removal in January 2020. From there, she went through several months of trial and error to test out five different medications, and now her current treatment protocol calls for high levels of thyroid hormones administered twice a day.

Wendi also carries a gene mutation that increases her risk for lung, colorectal, and melanoma cancer, so her care team closely monitors her to prevent any spreading.

"With blood work every six weeks to skin exams a few times a year and regular chest x-rays, MRIs and colonoscopies, it seems Wendi is at an appointment almost weekly," Crystal explained.

Other ongoing care includes acupuncture, cleanses recommended for thyroid cancer, various vitamins, and a diet of organic and non-processed foods — all with price tags that add up quickly and aren't covered by insurance.

While Crystal works as a marketing manager for a university, Wendi cares for their two boys and describes her role as "domestic engineer." With the surgery recovery, long-lasting symptoms, and frequent appointments to manage, the family's usual dynamic has been thrown off by the diagnosis.

"Many thyroid cancer survivors suffer from hypothyroidism and hyperthyroidism, which causes symptoms that range from fatigue and lethargy to hair loss, nausea, irritability, inability to sleep, weight loss or gain, depression, and brain fog – many of which Wendi experiences daily," Crystal said. "This is an ongoing struggle we are managing, and myself or another loved one often fill in when the symptoms are at their worst."
Side Effects of Cancer: Why Money Conversations Should Be Part of Your Treatment Plan
During the height of the pandemic and Wendi's treatment, the couple couldn't bring in outside help with the boys, which added to the strain.
"We are grateful Wendi was able to have her thyroid and lymph nodes removed before the pandemic hit but have since had to navigate the intricacies of the new standard of medicine," Crystal said. "Wendi has to go to appointments alone while I stay with our children, and there are times when she has to manage especially hard appointments without someone there for support."
Managing financial setbacks due to cancer and a pandemic
Crystal and Wendi were already adjusted to living on one income prior to the diagnosis, though they hadn't planned for the unexpected costs that came from cancer and the car accident.
"Since Wendi's diagnosis, there have been constant additional medical expenses, but we have modified our lives to allocate accordingly which has caused financial and emotional strain," Crystal said. "The accident added insult to injury — our vehicle was totaled and the extensive injuries Wendi and Brave sustained resulted in surgeries, chiropractic care, and pain management with no end yet in sight."
When Crystal was furloughed due to the pandemic, the family had no income to cover the increasing costs. They relied on stimulus checks, food stamps, and other government support, but they still suffered from major financial setbacks before Crystal was able to return to work.
Adding Family Reach to their community of supporters
Crystal and Wendi applied for our services and one of our Resource Navigators set them up with a remedy of our financial services. This included sending them a copy of our free Financial Guide to Adult Cancer and connecting them with a Certified Financial Planner™ professional, Carol Fabbri, for free expert advice.
"Financial coaching was such a gift to our family," Crystal said. "In the midst of a season where so much of our financial situation seemed completely overwhelming, Carol [came up with] a customized plan for us to easily move forward with our finances."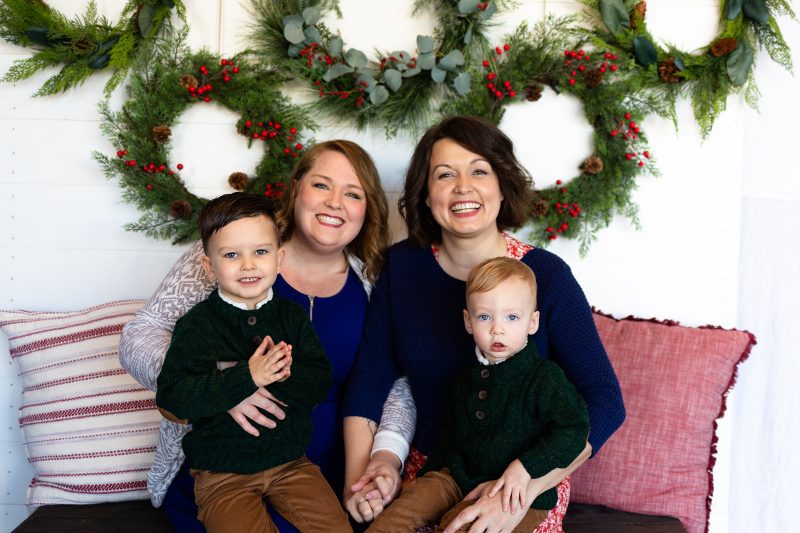 From Carol's perspective, "seeing a financial advisor won't make the bills go away, but having a plan puts you back in control so you can focus your energy on yourself and your loved ones instead of money."

In addition to this support for long-term financial health, Family Reach provided the family with some immediate relief through emergency grants funded by the Leigh Sakoda Foundation, one of our LiFT Network Members. The grants helped cover the mortgage and auto payments that were weighing heavily on Crystal and Wendi.

"When they say it takes a village it is encouraging to know that includes organizations like Family Reach," Crystal said. "We know how much of a privilege it is to have a car to drive and a house to live in, and their support meant we could focus on delighting in our son going to virtual preschool and celebrating our baby turning 1 with no worries about the bills we needed to pay."

She continued by saying "financial help is such a gift but having these moments to fully be present without worry is more valuable than anything else."

Those moments are exactly why Family Reach is here, and we aren't going anywhere until no family is forced to choose between their health and their home due to a cancer diagnosis.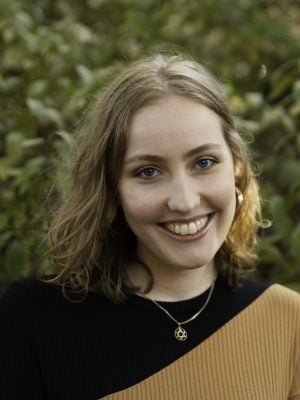 Senior Creative and Brand Manager • Family Reach Team
Always walking the fine line between her right and left brain, Stevie brings her creative and strategic thinking to her role as Senior Creative and Brand Manager. Her work amplifies Family Reach's voice and brings attention to the financial impacts of a cancer diagnosis.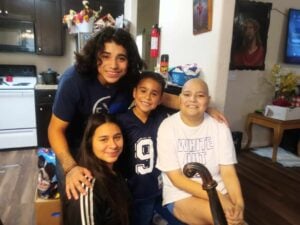 Your holiday giving provides financial relief to families like these who are facing cancer this winter.
Read More »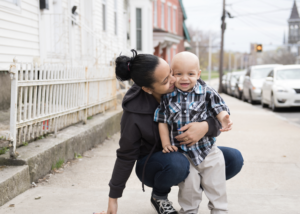 Curious what a donation to Family Reach does? Here's a breakdown of how donations to Family Reach provide financial support to families facing cancer.
Read More »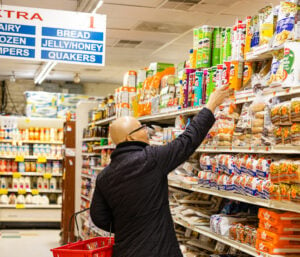 These tips will help you save money on food while you or your loved one is going through cancer treatment.
Read More »
Sign up for Email Updates