Where Does Your Money Go When You Donate to Family Reach?
The who, what, when, where, why, and how questions are likely swirling through your mind when you're deciding if you want to support a nonprofit. What do they do? Who do they help? How do they help them?

And, most importantly, where does your money go if you decide to make a donation?

When you add Family Reach to your giving list, the short answer is that your money provides financial support to families facing cancer. Keep reading for more details!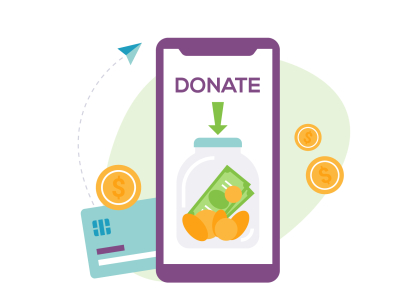 Basic needs for families facing cancer
Your donation helps cancer patients afford basic needs while going through treatment. This includes:
Food: Cover groceries and other food costs so families have warm and nutritious food on the table.
Transportation: Pay for full tanks, parking fees, and other costs to ensure safe travel to treatment.
Utilities: Keep the lights, heating, air conditioning, water, WiFi, and other necessities up and running.
Housing: Ensure the mortgage and rent is paid so families can stay in their homes during treatment and beyond.
Family Reach distributes this financial support through checks. Sometimes the checks are sent straight to the family, though we also send money directly to landlords, utility companies, and other service providers for ease and timeliness.
If a family can't meet their basic needs, cancer treatment is going to take a back seat. By covering these essential, non-medical costs, you're helping cancer patients access life-saving care.
2. Trained support for cancer patients and their families
In addition to helping families afford basic needs, your donation funds the support we provide for cancer patients and their families through resource navigation.
Our trained Resource Navigators provide personalized resource recommendations to help families with unemployment, insurance, food, and other critical needs. They're also there to listen and empower patients and caregivers, especially as many of them have a social work background.
For the families we serve, this compassionate support is an uplifting experience:
"Our concerns were heard, paid attention to, and felt deeply by everyone we spoke to."
"People actually talk to you. You're not just a number, you're a person who happens to have cancer."
"I literally slept better at night."1
Family Reach Resource Navigation: Free Support for Cancer Patients and Caregivers
3. Essential operational costs for program delivery
Our wonderful staff and backend systems are critical for reaching families with financial support.
Your donation makes it possible to keep this well-oiled machine running so funds get into the hands of patients and their families. It takes lots of energy and resources to manage relationships with over 850 cancer treatment centers, distribute free guidebooks across the country, and support thousands of families each year.
Your generous support is the engine that powers Family Reach as we support families and grow our impact. We couldn't do this without you!
Help cancer patients heal and celebrate in the comfort of their homes this holiday season. Make a donation today!
Resources
Family Reach Patient Impact Survey, 2021.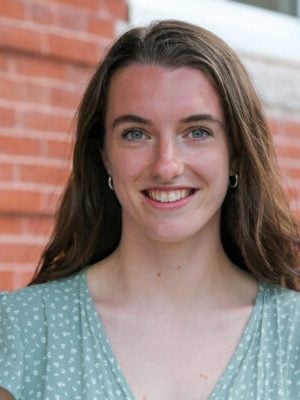 Communications Coordinator • Family Reach Team
As Communications Coordinator, Mary creates and promotes content that spreads the word about Family Reach's mission. Mary brings her love of storytelling to her work, and a commitment to a world where socioeconomic status doesn't determine chances of survival.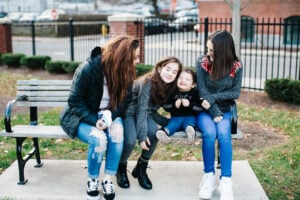 Find out how partners like AbbVie and the AbbVie Foundation help us scale, challenge the status quo, and invest in a better system for people with cancer.
Read More »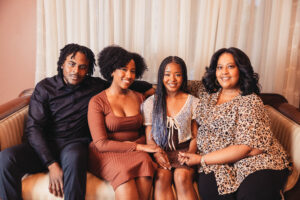 Check out the impact, milestones, and stories that defined another year of providing financial support to families facing cancer nationwide.
Read More »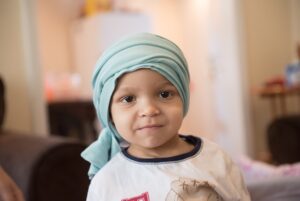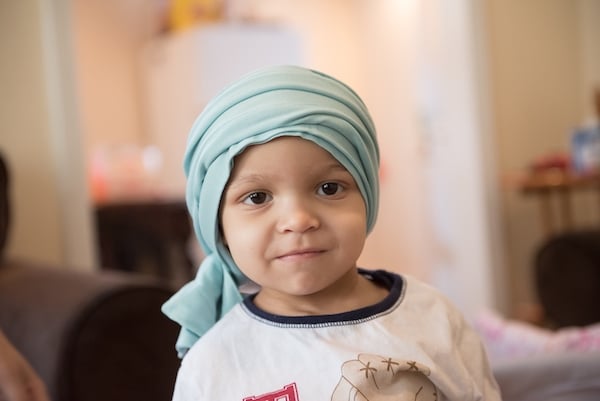 Family Reach CEO Carla Tardif reflects on 2022 and calls for community support to fight for cancer equity.
Read More »
Sign up for Email Updates