Family Reach Financial Guidebooks: Free Resource for Cancer Patients and Caregivers
One minute you're thinking the cancer can't be real and the next you're in the thick of scheduling appointments to meet with a healthcare team, hearing unfamiliar terms about the diagnosis, and trying to absorb all of the information about the treatment plan.

Before you know it, you start to think … how am I going to afford this? What about my everyday expenses? Am I going to lose my job? What if I can't pay for parking at the hospital? What can health insurance cover?

It's okay to feel worried, stressed, confused, angry, or frustrated as these thoughts swirl around your head. Family Reach's free financial guidebooks are here to help answer your questions.

There are three different versions:
Your Financial Guidebook for Pediatric Cancer
Your Financial Guidebook for Young Adult Cancer
Your Financial Guidebook for Adult Cancer
Each version includes actionable steps and vetted resources plus information specific to the age group. All three are available in English and Spanish.

The guidebook will remind you that you're not alone, help you understand how cancer will affect your finances, and guide you to the best next steps.
What's inside your free financial guidebook
The financial guidebook provides tips and resources that help patients and caregivers navigate the financial journey of cancer. If you're feeling lost in a sea of unfamiliar words and situations related to your treatment, health coverage, or government laws, the guidebook can guide you in the right direction.
Inside, we'll walk you through cost-saving options, easy action steps to follow, checklists for estimating personal costs, and a list of vetted financial resources.
As you flip through, you'll also see quotes from other patients and caregivers. Their words highlight their own financial challenges and the advice they wanted to share with you.
Everyone has different needs at different points during treatment, so some of the information in the guidebook may not be relevant to your current situation. This is why there's a resource key with icons and colors that will help you skim through the guidebook and quickly find information related to your biggest concerns.
We can also connect you with one of our volunteer financial coaches who will go through the guidebook with you and help you create a financial plan that works best for you and your family.
Here's How You Can Talk About Cost With Your Cancer Care Team
How to use your financial guidebook
You can think of Family Reach's financial guidebook as a security blanket. All of the information is there for you whenever you need it. Go through the guidebook at a pace that feels comfortable to you. Take breaks, bookmark pages, and refer back to specific sections as needed.
Here are some ways you can use your guidebook:
Bring the guidebook to your next appointment to help guide conversations with your care team
Fill out the "Checklist of Expenses" table inside your guidebook to estimate your total monthly costs
Save money on your medications by utilizing the resources and advice listed in the guidebook
Use the guidebook to consider your insurance coverage options
Learn about laws that can protect you, such as the Family & Medical Leave Act (FMLA)
Reference the "Mark Your Calendar" section for quick reminders on fluctuating expenses
Whether it's your own treatment or a loved one's treatment, the financial burden that you may experience is a huge task to take on by yourself. Lean on Family Reach for help so you can focus on what's most important — healing.
Get your free guidebook
We see you. We hear you. We're here to help.
When you or your social worker submits an application for the Financial Treatment Program, we'll email you a free copy of your financial guidebook. You can also ask your social worker for a printed version or click below to view your free financial guidebook now.
Talk to your social worker or click here to find out more about how Family Reach's free Financial Treatment Program can help you or a loved one.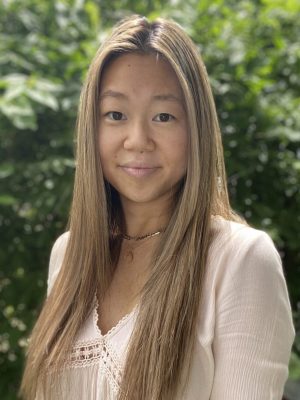 Courtney McHugh, MSW, LSW
Lead Navigator • Family Reach Team
A pragmatic but hopeful soul with an appreciation for people and her place in the world, Courtney helps connect families in need with resources and relief. As a licensed social worker and Lead Navigator at Family Reach, her work is guided by compassion for others and a sense of shared humanity.

Three parents share the costs they didn't expect to encounter while their children faced cancer treatment.
Read More »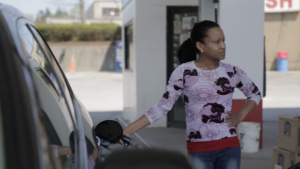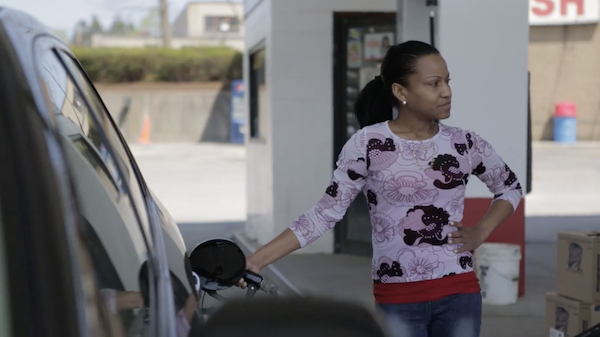 Find out how high gas prices continue to disrupt cancer patients and caregivers from accessing care from Family Reach CEO, Carla Tardif.
Read More »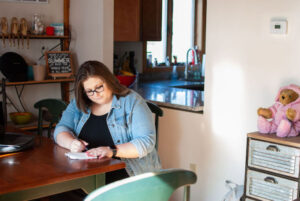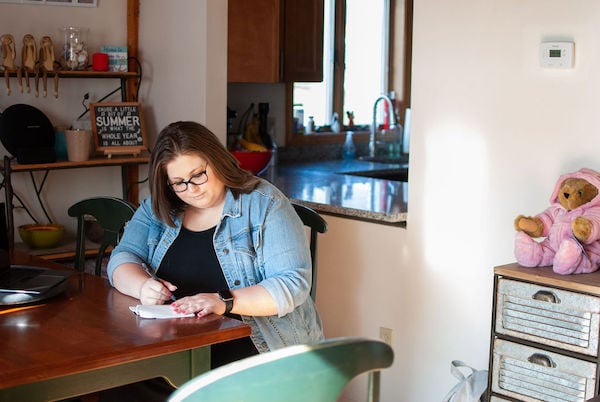 Here's an overview of our free Resource Navigation and how to work with a Family Reach Resource Navigator while going through cancer.
Read More »
Sign up for Email Updates