Healing at Home: Overcoming Housing Insecurity for Families Facing Cancer
The hospital is where you're treated, and your home is where you heal. Yet too often families fear losing their homes because of increased expenses and income losses due to cancer treatment.

Here at Family Reach, housing is the number one concern that we hear from cancer patients and their families. In 2021 alone, we have supported over 475 families who were behind on their rent or mortgage and more than 851 families who were at risk of houselessness.

With free wrap-around financial services, we can relieve money concerns so that people and families going through cancer don't have to worry about foreclosure or eviction during an already challenging time.

Here's a look at how housing insecurity affects the families we serve, and how support from our generous community helps us reach them with financial support that helps keep them in their homes.
Cancer and COVID-19 increase eviction risk for Ernesto's family
For 41-year-old Ernesto and his family, the burden of the COVD-19 pandemic added stress to an already challenging cancer journey. Ernesto was diagnosed with stage IV gastric cancer, which requires aggressive chemotherapy and causes debilitating side effects.

Both Ernesto and his wife are self-employed workers who lost their income due to the pandemic, so they've been relying on unemployment to cover living costs for themselves and their 12-year-old son.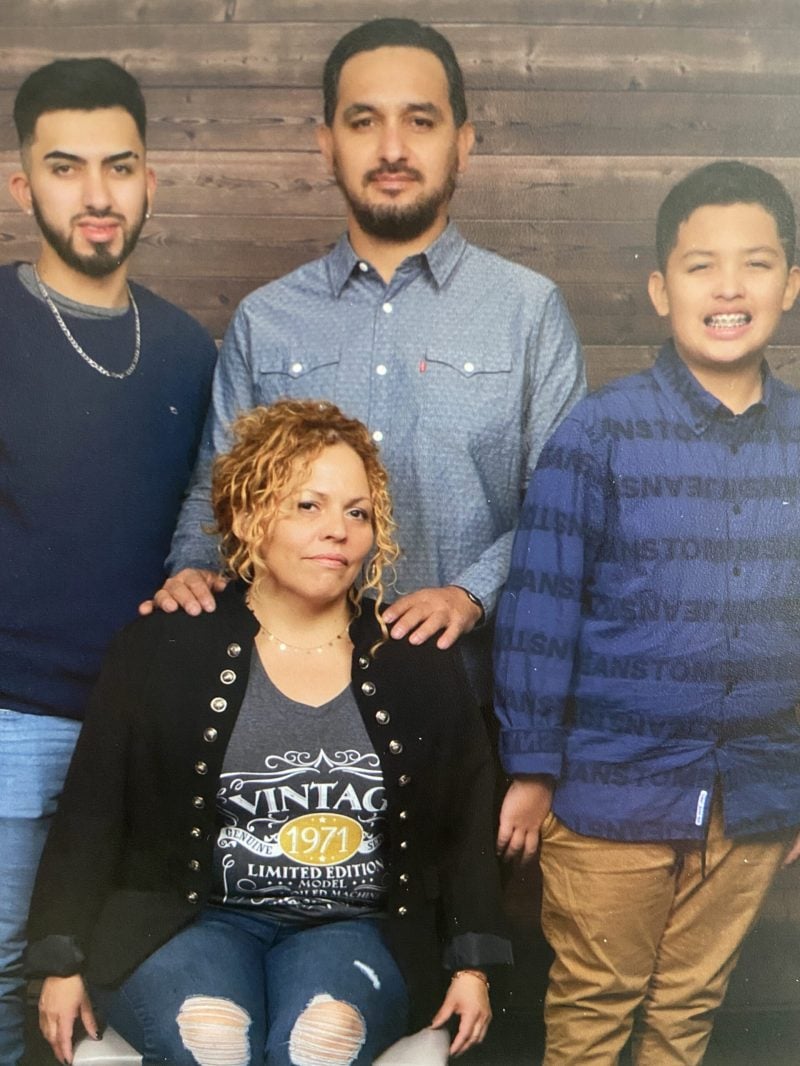 As unemployment benefits, official housing protections, and other government support from the pandemic reach expiration dates, Ernesto is worried about being able to pay for rent, utilities, and other everyday costs. What's more, the side effects from his treatment and the need for a reliable caregiver are making it very difficult, if not impossible, for Ernesto or his wife to return to work for the time being.
Even with social security disability, SNAP benefits, and health insurance, Ernesto's family is at risk of eviction because of a diagnosis that is out of their control.
Family Reach has heard stories like Ernesto's for over 25 years and it's these cancer experiences that inspired the wrap-around services of Family Reach's Financial Treatment Program.
For Ernesto's family, we provided a financial guidebook specific to adult cancer and one of our Resource Navigators recommended financial coaching as another free resource. His family also received immediate relief to help cover a couple of months of rent and pay off their car payment so they have reliable housing and transportation as Ernesto continues to heal.
"Thank you for the generous financial assistance," Ernesto said. "It's a huge relief not to think about how I'm going to pay rent."
Cancer is a roadblock on Raven's path to homeownership
When 4-year-old Noel was diagnosed with leukemia, his mom's path to homeownership was put on hold. As a single mom of four, Raven is the family's only source of income and she had to miss work frequently to get Noel to treatment. Beyond the hospital trips, Raven had to take time off to care for Noel until his immune system was strong enough to be in a daycare setting once again.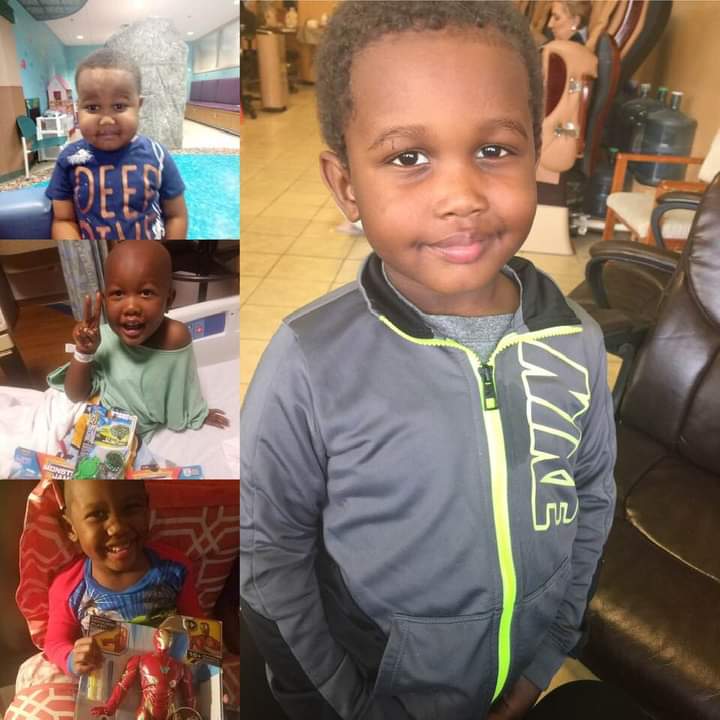 "It was a very scary place to be," Raven shared. "I had to choose my son's health or money for bills to stay in our home. It's not a fair decision to have to make. Do I leave my 4-year-old son at the hospital with the nurses and go to work? Or be there to accompany and comfort my sick child? A mom is always going to choose their child."
Before she knew it, Raven wiped out her savings, overdrew her account to pay for rent and other bills, frequented local food pantries, and worried she wouldn't be able to house her family.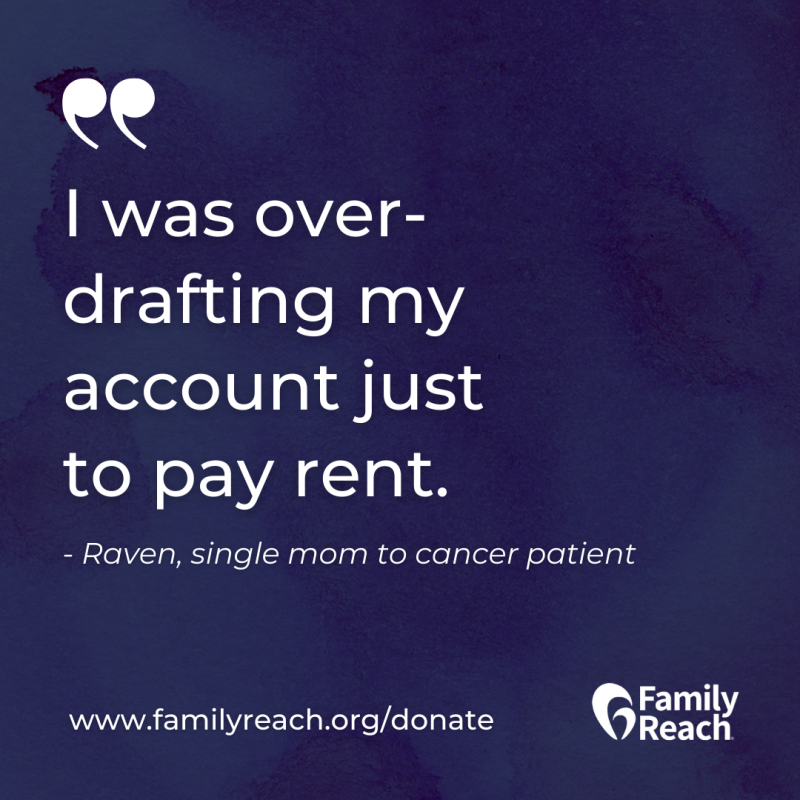 To restore Raven's confidence in her finances, Family Reach paired her with one of our volunteer Certified Financial Planner™ professionals for free financial coaching.
While Raven admitted she was apprehensive about the financial coaching at first because she was worried about being judged and embarrassed about where her finances were, she was comforted by Robert's empathetic support and reassurance.
"Robert showed me ways to manage my finances and stretch my money through the month, how to deal with debts, and helped me stay consistent with a home buying program," Raven said. "With his guidance and encouragement, I was able to keep my budget, save my income tax refund, and officially purchase my first home— 4 bedroom, 3 bath. It is life-changing!"
From her firsthand experience as a caregiver to a child with cancer, Raven learned how connected finances are to her family's health. She encourages others in her shoes to try financial coaching to "help carry some of the load."
The financial side effects of cancer threaten Alissa's subsidized housing
36-year-old Alissa is a loving mother to her 11-year-old son. She was working two jobs prior to receiving the news that turned their world upside down: Alissa found out she had stage III carcinoma in April.
With treatment demands and then significant side effects during her recovery, including fatigue and skin integrity issues, Alissa was no longer able to work either of her jobs.
Alissa filed for unemployment but hasn't received any support yet, so she depleted her savings to pay some of her bills. While Alissa plans to return to work after she recovers from treatment, this extended period without any income means she's struggling to keep up with payments and her family is now at risk of losing their secure spot in subsidized housing.
When Alissa reached out to Family Reach for help, she shared her fear that she and her son would become homeless in the near future. Thankfully, we were able to step in before that became a reality.
Through an emergency relief grant, Family Reach covered the money Alissa owed on her rent and car insurance, as well as set her up for months of covered rent, car insurance, and electricity to ensure she could focus on her family and healing without worrying about skipping bills or losing her home.
When the Resource Navigator assigned to Alissa's case told her about the assistance, Alissa said "You have no idea how much this means to me. I've never needed help so much in my life and I honestly thought I reached the point of no return. Thank you, thank you, thank you. Sending you a big hug with happy tears."
Replacing Holes With Hope When Cancer Preys on Me
No family should have to choose between their health and their home
The financial help that's out there for cancer patients is not enough — and that's why Family Reach exists. We've been providing critical financial support to cancer patients for more than 25 years and we won't stop until no family has to choose between their health and their home.
You can be the safety net families facing cancer need to focus on healing. Donate today.

If you or someone you know is experiencing financial side effects of cancer, apply for help here.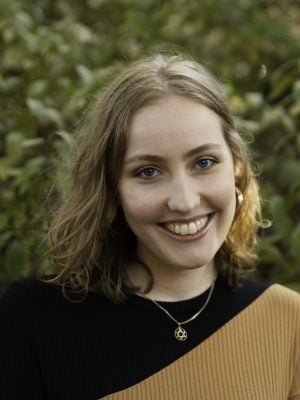 Senior Creative and Brand Manager • Family Reach Team
Always walking the fine line between her right and left brain, Stevie brings her creative and strategic thinking to her role as Senior Creative and Brand Manager. Her work amplifies Family Reach's voice and brings attention to the financial impacts of a cancer diagnosis.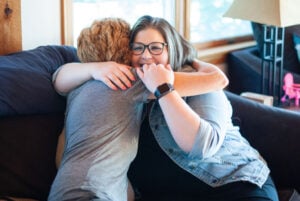 Help caregivers like these support their families during cancer treatment.
Read More »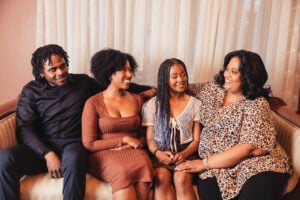 Nicole shares how Family Reach offered not only financial support during cancer treatment, but also a community.
Read More »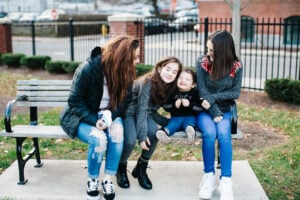 Find out how partners like AbbVie and the AbbVie Foundation help us scale, challenge the status quo, and invest in a better system for people with cancer.
Read More »
Sign up for Email Updates