Listen to Mom With Cancer Share Her Story
With 17 million people living with cancer1 in the US, breaking down the financial barriers of a diagnosis is no small feat. When the problem feels too overwhelming to make a meaningful difference, all it takes is one patient story to ground our team in gratitude and push us to reach another family with our financial support services.
This story is Rifka's, a 38-year-old mom from South Carolina who was diagnosed with breast cancer in February 2020. The power in her story comes from not just what she says, but also how she says it. We wanted to share Rifka's voice with you, both through the written word and audio so you can hear her story firsthand like we did.
So without further ado, click play to hear Rifka share more about her cancer diagnosis and treatment plan.
Finding hope with Family Reach
Reflecting back on the moment when she first reached out to Family Reach, Rifka remembers feeling desperate as the mounting bills and financial realities of her treatment began to settle in. Our Resource Navigators reviewed her application to recommend the best selection of services from our Financial Treatment Program, which included our Financial Guidebook for Adult Cancer, a referral to our free Financial Planning for Cancer program, and emergency relief to cover some immediate non-medical expenses.

After receiving this support, Rifka described seeing a light at the end of the tunnel that she couldn't find before.
Offering advice from one cancer patient to another
Finding the silver linings in her cancer experience with admirable positivity, Rifka believes that one of the reasons she faced this hardship was to find her calling of life coaching. She's passionate about helping other women navigate traumatic experiences like cancer, and giving them the support they need to build back their strength and confidence.

Flexing these skills, Rifka shared some uplifting words of advice for other cancer patients.
Listening and learning from patient voices
Our mission was born out of patient stories and continues to evolve based on the thousands of stories we hear each year. Listening to the families we serve and learning from their perspectives is key to developing solutions that meet the needs of the cancer community.

What's more, their voices serve as powerful encouragement for those going through similar experiences as well as endless motivation for the Family Reach team to keep fighting for long-lasting solutions.

Thank you to Rifka and other patients like her who share their stories with us and the cancer community at large. We promise to never stop listening.
If you're interested in sharing your story with us, please email

[email protected]

and we will be in touch!
References
1. Cancer Statistics. National Cancer Institute. September 25, 2020. Accessed March 17, 2021. www.cancer.gov/about-cancer/understanding/statistics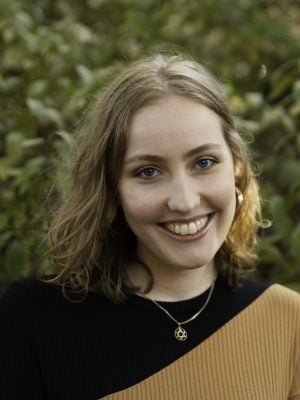 Creative and Brand Manager • Family Reach Team
Always walking the fine line between her right and left brain, Stevie brings her creative and strategic thinking to her role as Creative and Brand Manager. Through writing and design, she amplifies Family Reach's voice and brings attention to the financial barriers that often accompany a cancer diagnosis.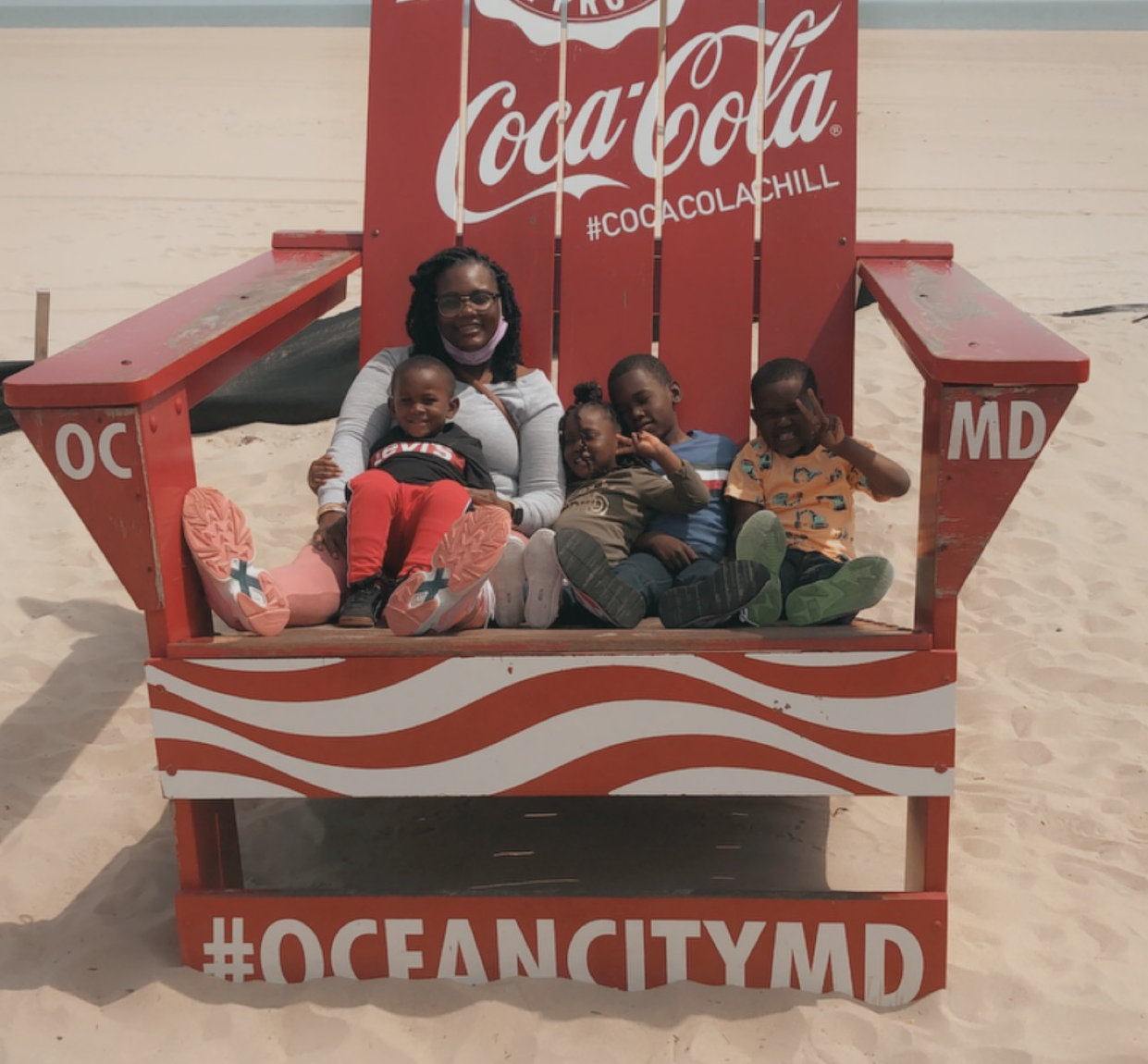 Read these cancer stories to find out how housing insecurity affects the families we serve and how your support helps keep them in their homes.
Read More »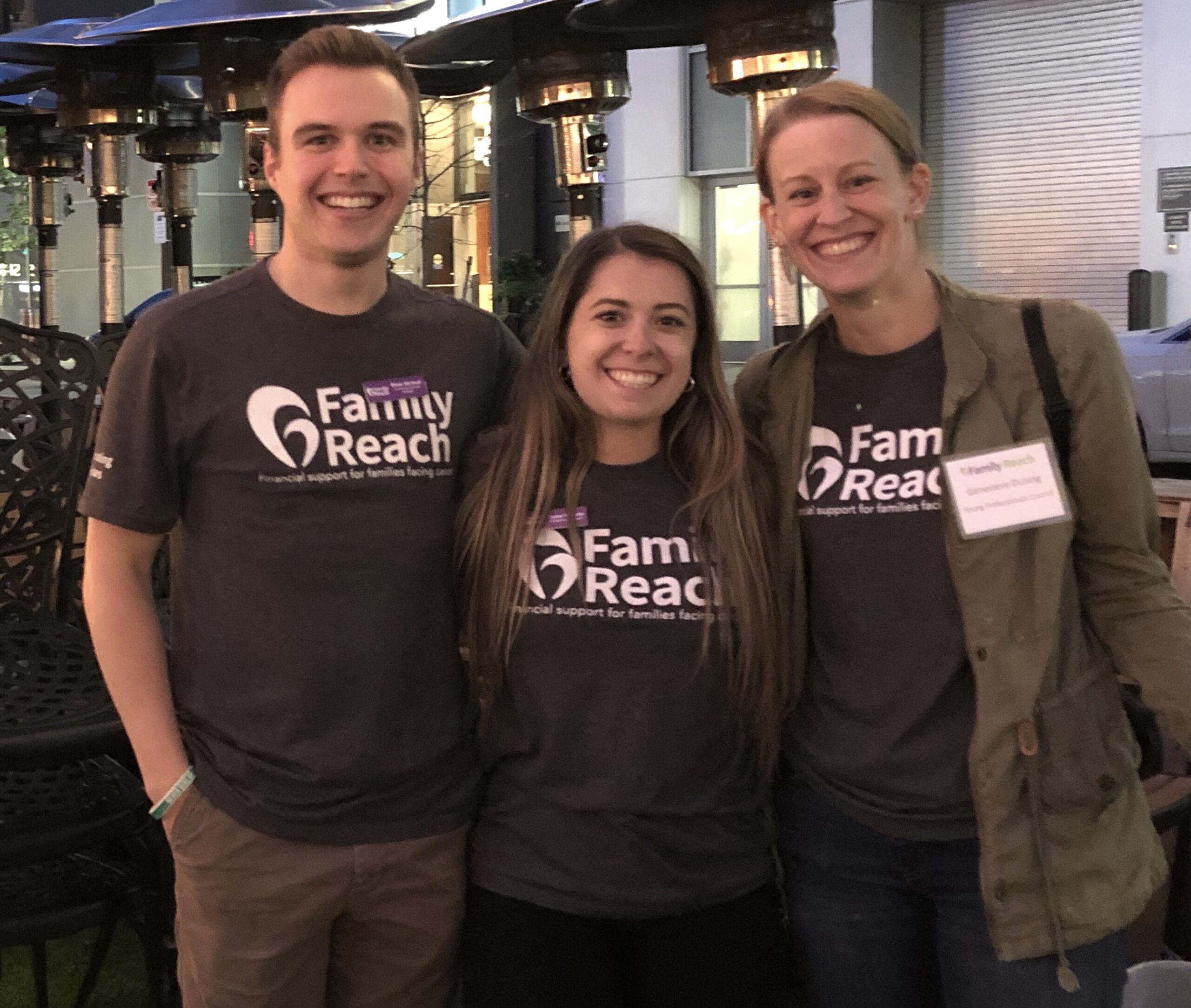 Find out how our Young Professionals Council members raise funds and awareness, build their networks, and give back to their communities.
Read More »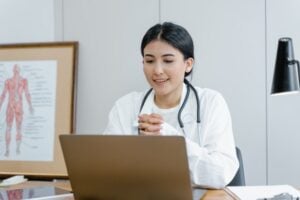 Healthcare professionals like hospital social workers, oncology nurses, and doctors can help bring cost conversations to the forefront of cancer treatment.
Read More »
Sign up for Email Updates