The Family Reach Young Professionals Council: How This Volunteer Group Supports Cancer Patients
Looking for ways to give back to your community outside of work? With a strong mission, growth opportunities, and a commitment to fun, Family Reach's Young Professionals Council could be the perfect volunteer opportunity for you.

This dedicated group of 20- and 30-somethings come together to combat the financial hardship caused by cancer. They do it by raising funds and awareness for Family Reach with events and campaigns that specifically engage young adults in their communities.

If this sounds like the kind of volunteer group and mission you want to join, keep reading for more details about our Young Professionals Council.
Who are the Young Professionals?
This group of like-minded and passionate young professionals helps spread the Family Reach mission, which allows us to reach more families facing cancer with our free financial services and add more supporters to our community. Many of them became interested in our mission after experiencing their own personal connections with cancer, while others were inspired to make a difference once they learned about the severe financial challenges that cancer patients and caregivers often face.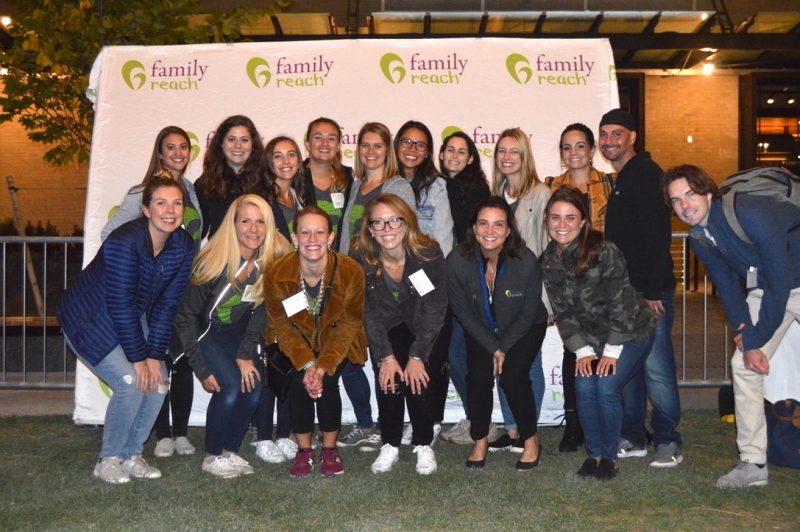 Originally created to bring the Boston young professionals community together, the Council now includes members from five different states, including Ohio and Arizona. The Council also spans various backgrounds and industries, such as craft brewing, nutrition, architecture, marketing, insurance, education, and everything in between.
Even with such variation, the members of our Young Professionals Council are united in knowing the importance of a strong community that believes in a common mission.
Why do the Young Professionals volunteer for Family Reach?
In my conversations with our Young Professionals, many of them tell me that they joined the Council because they knew the volunteering and fundraising would bring them closer to the Family Reach mission by allowing them to see the direct impact of their support on the families we serve.
What's more, this is a group that loves creative ways to engage with each other while raising money to help Family Reach continue to grow and support the families that need our services. They meet once a quarter to discuss all of their ideas, and they're proud to introduce Family Reach to their companies, families, and friends.
Joining the Young Professionals Council also comes with the added benefits of adding to your social calendar, building your network, and engaging in career development opportunities.
For example, the Council recently hosted a virtual Professional Development Series that featured conversations with financial planners, real estate agents, and other established professionals. The guest stars shared professional advice, insight into advocating for your own future, and perspectives on balancing personal priorities while continually moving up in your career.
7 Easy Ways to Help Cancer Patients Without Donating Money
How does the Young Professionals Council make an impact?
As proud members of the Family Reach community, our Young Professionals are some of our most passionate fundraisers and brand ambassadors. Their impact on the families we serve stems from their varied activities, such as:
Organizing and hosting fundraising events

Enlisting their companies for in-kind gifts, donations, and sponsorships

Encouraging coworkers and friends to donate

Participating in Family Reach social campaigns

Attending other Family Reach events
What is the Council's best fundraising event?
The Young Professionals Annual Cornhole Tournament is a fan favorite! They hosted the most recent one in September, which brought over 65 people to the Seaport District in Boston to celebrate the end of the summer. Everyone came together to support families facing the financial burdens of cancer while also settling into their competitive nature through the tournament and raffle prizes.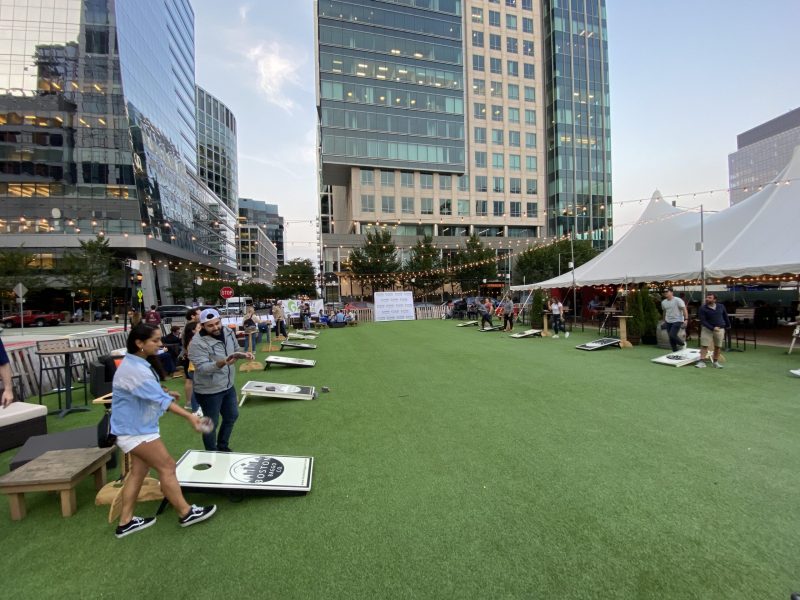 The event also celebrated special guests Michael, Leslie, Kim, and Jeff. Michael is a long-time supporter, cancer survivor, and previous recipient of Family Reach services. Kim and Jeff were also received Family Reach support in the past, and recently celebrated the end of treatment for their 7-year-old daughter, Harper. Michael shared his story with the cornhole attendees, highlighting the impact that Family Reach had on his family while he went through treatment and had to navigate the unknown and unexpected costs that came with his diagnosis.

A big thank you goes out to the sponsors who made this incredible evening possible: Flour Bakery+Cafe, TA Realty, Love Tito's, Fletcher Tilton PC, Aranson Maguire Group, and Craft'd Company. Even better, many of them had representatives participating in the tournament!

The cornhole continued a couple of days later when our Arizona-based Young Professionals didn't want to let his location stop him from being involved. James worked with his company to host their own cornhole tournament outside of their office building, which his company was thrilled to offer as an engaging after-work activity for its employees as well as a chance to raise money for a good cause.
This was the first satellite cornhole event hosted by a member of the Young Professionals Council and it emphasizes the group's desire to spread our mission across the country.
Ready to join the Young Professionals?
The Young Professionals Council hasn't been around for long, but already the group has made a big impact on the Family Reach community and young professional demographic in Massachusetts and beyond. Still, there's always room for more passion and creativity on the Council!

We're excited to see what the future holds for this group, especially as new members like you join the family.


If you're interested in joining the Young Professionals Council, reach out to Taylor Ribaudo at

[email protected]

or fill out our new member survey here.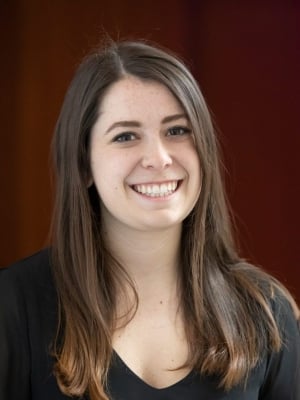 Development Manager • Family Reach Staff
As Development Manager, Taylor works to support every member of the Development Team to establish a strong understanding of Family Reach's current supporters and the future supporters of our mission. She brings passion and enthusiasm to every project and all aspects of her life.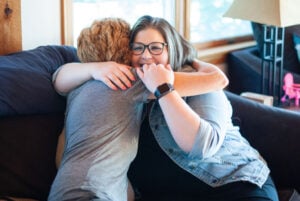 Help caregivers like these support their families during cancer treatment.
Read More »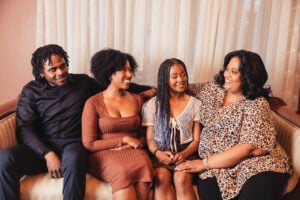 Nicole shares how Family Reach offered not only financial support during cancer treatment, but also a community.
Read More »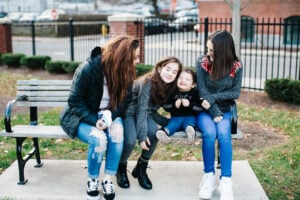 Find out how partners like AbbVie and the AbbVie Foundation help us scale, challenge the status quo, and invest in a better system for people with cancer.
Read More »
Sign up for Email Updates