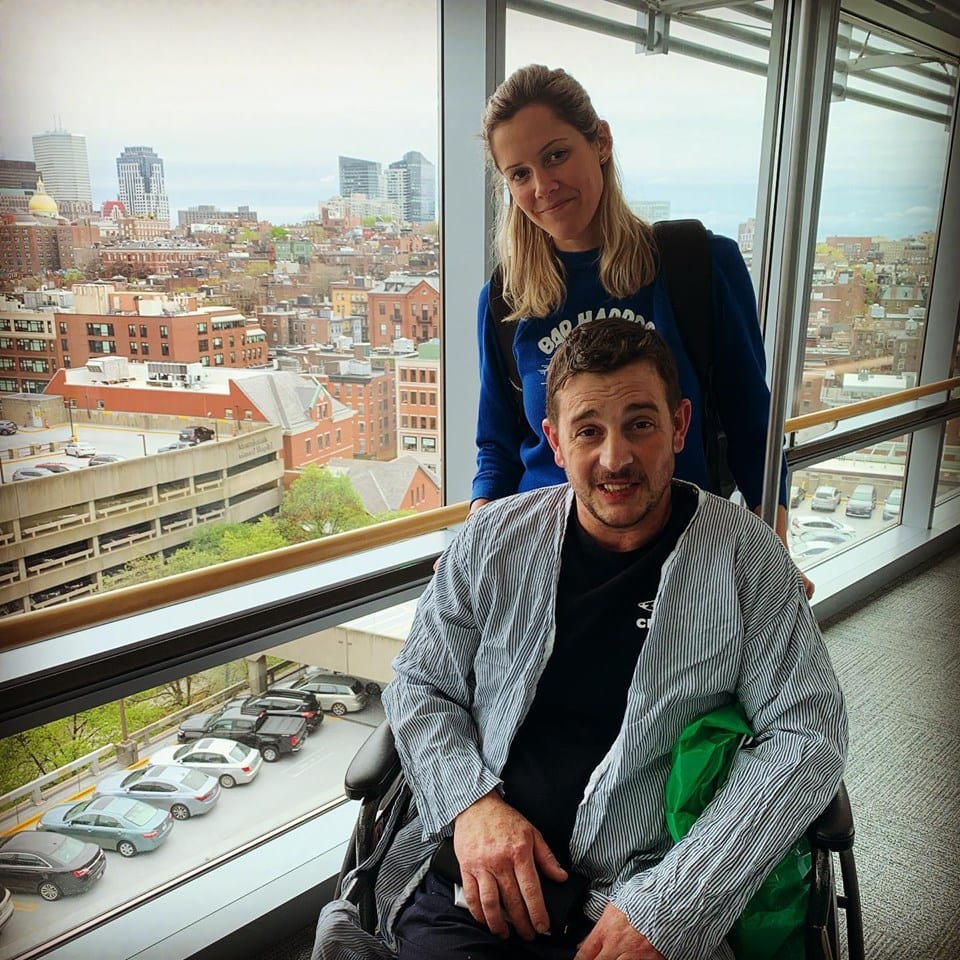 Michael is a hardworking, loving 34-year-old father who lives with his wife, Leslie, and their three young children. In December 2014, Michael was diagnosed with a rare form of non-Hodgkin lymphoma. Following a grueling, extensive chemotherapy treatment plan, Michael experienced a brief period of remission, and sadly relapsed in March 2016. During this time, Michael and Leslie were both unable to work, as she became his main caregiver. Unthinkably, Michael relapsed again in November 2016. With such little time between treatments, and no income to rely on, the young family's financial wellbeing was drastically impacted. They had to spend weeks at the hospital, paying for gas, co-pays, hospital meals, childcare, and more unexpected costs so Michael could access the life-saving care he needed. "Now on top of our original bills which we already couldn't afford, there were these medical bills that were just astronomical," says Michael. Unfortunately, this is the reality many families face when dealing with a cancer diagnosis. As a result of these financial barriers, patients face higher mortality rates, the inability to adhere to their treatment plans and bankruptcy. This is what the oncology community has deemed Cancer-Related Financial Toxicity (CRFT).
Providing timely support
Family Reach has been
helping patients and their families
combat CRFT for more than 22 years. Cancer patients are 65% more likely to foreclose on their homes five years following a diagnosis. During both of Michael's relapses, Family Reach provided a grant that covered the family's mortgage and allowed the Longos to stay in their home. This gave Michael the peace of mind he needed to focus on his treatment, knowing his family had a roof over their heads. "After the multiple relapses, we quickly hit a breaking point and were concerned about affording Michael's treatment, while paying for our basic bills, housing, and necessities," share Michael and Leslie. "What Family Reach does is amazing! Their network of donors and social workers helped our family so much."
One day at a time
Michael has proven his strength and courage time and time again. In April 2017, he relapsed for a 3rd time. He had a stem cell transplant at this time. In March 2018, Michael was put in a clinical trial, which was considered a failure because his 6-month scan showed disease. He was then put on medication that gave him remission but resulted in extreme side effects, also known as Stephens Johnson Syndrome. "His fingernails and toenails have all fallen off which has been extremely painful. They are bleeding often and it's significantly impacting his mobility." shares Leslie. "The rash still covers his body and he is currently on mediation to control and clear the symptoms. His scan will be coming up soon. We are hoping and praying for a long remission this time." The Longos have endured years of uncertainty together, but their unwavering love for one another and hope for the future will continue to bring light into these dark days. "I just take it one day at a time," says Michael. "I soak in every moment with my kids and my wife."
Watch the Longos share more about their cancer journey.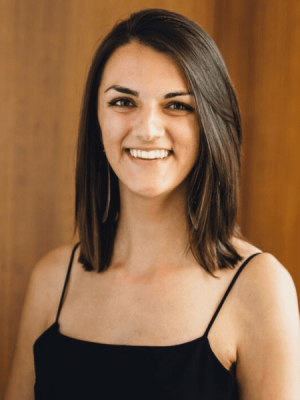 Marketing Manager • Family Reach Staff
As Marketing Manager at Family Reach, Autumn ensures brand consistency and oversees all digital marketing campaigns, social media strategy, and influencer relationships. She believes in authentic living, and a combination of hard work and magical thinking.
Sign up for Email Updates