7 Easy Ways to Help Cancer Patients Without Donating Money
No act of kindness is too small when it comes to making a difference. Here at Family Reach, every supporter takes actions that have a ripple effect of ultimately removing the financial barriers standing between cancer patients and their treatment.

With each new day, supporters across the nation show up for the cancer patients we serve. From becoming monthly donors to attending our new virtual events, they've diversified their involvement to match our evolving mission. More than donations, their support in raising awareness for our solutions ensures more families know where to turn to when they need help. Together, we're consistently reaching more patients in need.

Here's how you can join our forces and easily make a lasting impact for families facing cancer:
1. Share a blog post
Our blog is a must-read! Each week we post new content that spotlights patient stories, our incredible partnerships, event happenings, and so on. Even more, we offer tangible advice and tips for families navigating the cost of cancer. Sharing a blog with your network will not only inspire them, but it may also provide someone with the help you didn't realize they needed.
2. Follow @FamilyReach on social media
This is a simple way to stay in the know with all things Family Reach! We share photos of the families our community supports, announce upcoming events, post impactful statistics that show the importance of your involvement, and connect with our community on a more personal level. Give us a follow and engage with our content!
3. Join our email list
Family Reach Headlines is our monthly newsletter that rallies our supporters around the latest updates. You'll gain deeper insight into our impactful initiatives and be the first to know what we're up to every month. It's like joining our team huddle!
4. Leave a Facebook or Google review
You've definitely looked at restaurant reviews when deciding where to eat, but did you know nonprofits have them, too? These reviews help raise awareness for the services we offer – financial education, financial planning, resource navigation, and emergency relief funds – and provide those in need with real-life insight about Family Reach.

Whether you're a supporter or family that we've helped, we'd really appreciate it if you leave a brief review about your experience with us!
5. Share our free Financial Guidebooks
In collaboration with cancer patients and caregivers, we created three financial guidebooks that offer tangible action steps and tips for those going through pediatric cancer, young adult cancer, and adult cancer. Sharing them on your social media helps others gain access to these free valuable resources that they may not have known about beforehand.
6. Talk about Family Reach
This one doesn't involve posting online, donating, or even signing up for anything! All you need to do is talk about Family Reach. Bring it up in conversation with a friend or share your involvement with a colleague if the opportunity presents itself. This brings attention to our mission, and it can spark someone else to get involved with making an impact for cancer patients.
7. Check out our upcoming events
As a leading nonprofit in the cancer space, we're constantly shifting gears to ensure we're meeting our patients where they're at in their cancer journeys. Similarly, we're often switching up our events to reach new audiences and share our mission in engaging ways.

Whether it's running a virtual 5k with Reach Athletes, tuning into a virtual Celebrity Cooking Live event, or joining our Young Professionals fundraisers, we always have new events in the works!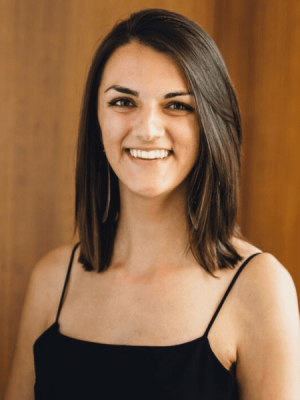 Senior Marketing Manager • Family Reach Staff
As Senior Marketing Manager at Family Reach, Autumn ensures brand consistency and oversees all digital marketing campaigns, social media strategy, and influencer relationships. She believes in authentic living, and a combination of hard work and magical thinking.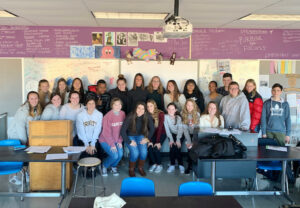 Find out how this impactful group of students raises money and awareness to support the cancer families that Family Reach serves.
Read More »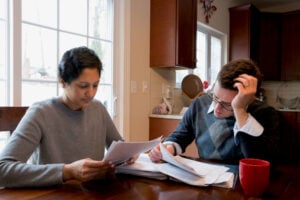 Here's why it's important for patients and caregivers to consider finances when going through cancer treatment.
Read More »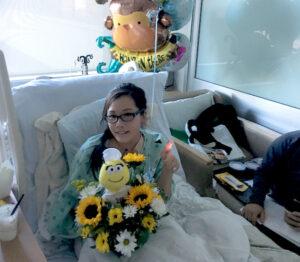 Here's how Stephanie and other patients navigated elements of life with cancer, including finances, anxiety, and hair loss.
Read More »
Sign up for Email Updates