How to Enhance Your Company by Partnering with a Cancer Nonprofit
There's one message we always want to send to the patients and families we serve: you're not alone. We recognize that no two cancer experiences are the same, and the demands of a diagnosis are much easier to navigate when shared.
The same goes for Family Reach as an organization. The financial barriers patients experience stem from many different sources and we can be more effective in removing them by partnering with other companies and organizations who want to be part of the solution.
Our partnerships fuel our comprehensive services, such as our friends at Zipcar and Hilton who help reduce out-of-pocket transportation and travel costs for families, and the Foundation for Financial Planning (FFP) and the Financial Planning Association (FPA) who made our robust Financial Planning for Cancer program possible.
Here's a look at our partnership opportunities and what it means to be a valued extension of our team.
Making an impact takes a village
Partnerships are as varied as the solutions they provide, and they aren't all are rooted in funding. While it's true we need financial support to deliver our services to patients and keep the lights on, there are many ways a partner can be part of the solution.
In fact, we're eager to work with a variety of organizations across sectors to offer truly comprehensive patient support. When we discussed the importance of collaboration during our virtual Imagine Cancer Equity series earlier this year, Kate Healy, Chair of the Foundation for Financial Planning, drove this point home.
"If you had asked me years ago if I would be part of a panel talking about cancer, I would have said 'I'm in financial services, what do they have to with each other?'" she said. "But knowing how a cancer diagnosis is further affected by finances, the financial services industry can provide pro-bono advice that can lead to better outcomes. Really, this collaboration is life-saving."
It's true that collaboration with any sector can be life-saving. No matter the details of the partnership, our partners help us generate solutions that remove barriers to cancer treatment.
Here are some of the common ways partners support our mission:
1. Sponsorships
Sponsorships are a great point of entry for partnering with Family Reach and come with a wide range of immediate benefits, like the increased visibility we provide through event promotion. Our events bring our entire community of supporters, staff, and families we've served together in one place, reflecting Family Reach in the truest sense.
At our Night of Wonder event, sponsors and guests connect with our mission through a nostalgic lens at the Boston Children's Museum, all while climbing ropes and dancing with our youngest cancer heroes. On a more serious note, our annual Imagine Session unites stakeholders across sectors to join us in brainstorming collaborative solutions for the cancer community.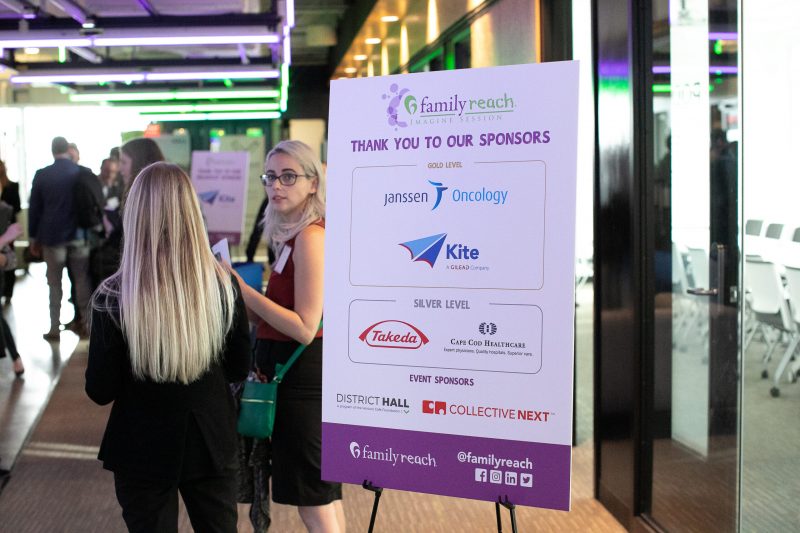 2. Cause Marketing
As consumers increasingly spend according to their values, cause marketing can be an intentional way to build engagement, loyalty, and trust with your target audience. Our team also promotes our cause marketing partners, which adds to each company's story.

Check out our online General Store, which showcases a collection of our goods made by our cause marketing partners and helps our audience connect with new companies that support the mission they already care so much about.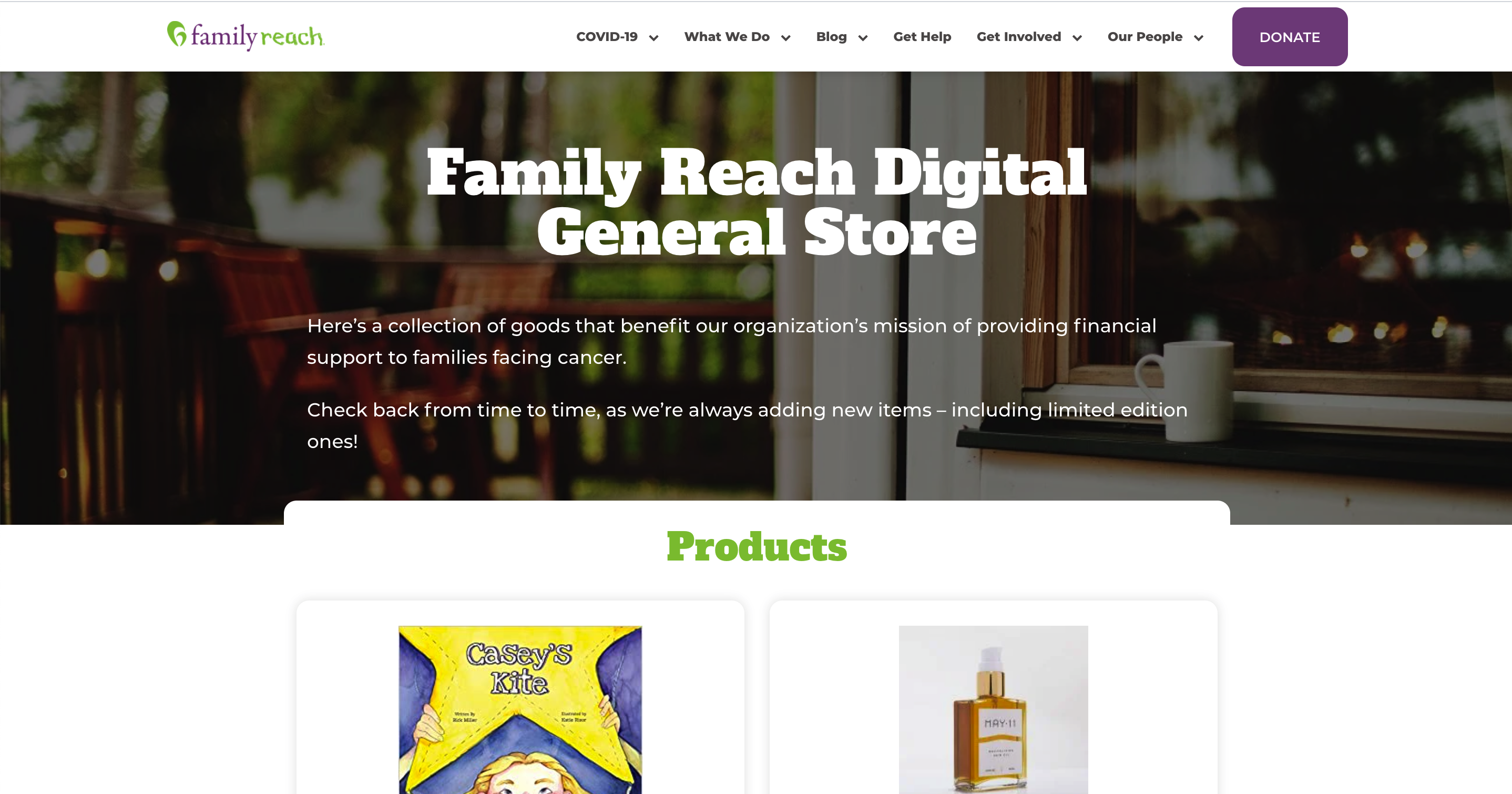 3. In-kind
Another way companies can support our mission is by offering the products or services they already provide to the families we serve for free. Oftentimes, these in-kind donations can help remove financial barriers for patients by reducing the out-of-pocket costs related to cancer treatment.

Travel and meal expenses are not commonly associated with cancer treatment, for example, but the cost of a hotel room or rental car can significantly increase the total cost of cancer care. For Matt, a young adult patient whose treatment required monthly trips from central Connecticut to Philadelphia, our Hilton Honors points provided a place to stay overnight near the hospital, allowing his family to direct money towards other critical expenses.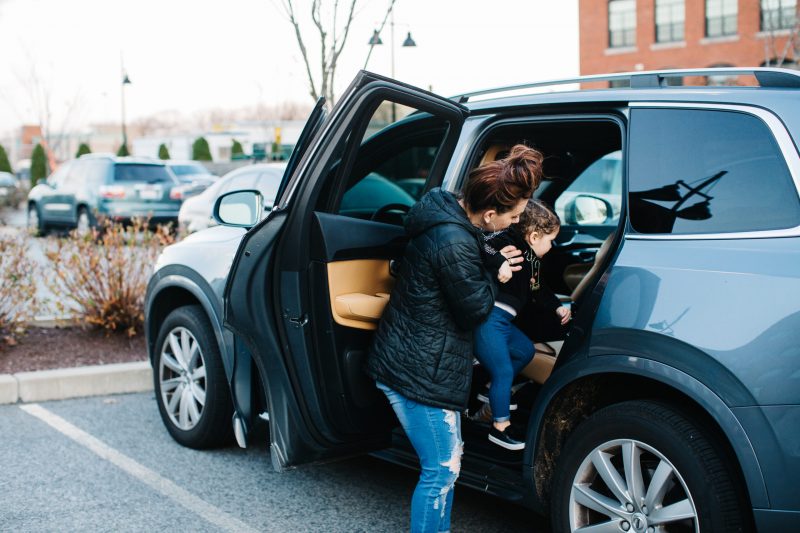 4. Employee Engagement
If you're looking for ways to boost your company culture with employee engagement opportunities, partnering with Family Reach could be the perfect win-win. Connecting your team to a nonprofit organization can instill a valuable sense of purpose and pride in your company.

We love to get creative with opportunities to connect teams with our mission, and we also have beloved annual opportunities like our Hope for the Holidays campaign to rally your employees around an important cause for the cancer community.
Partnership Spotlight: How Eisai Connected Family Reach Cancer Hero With Songwriting Opportunity
What does it mean to be a Family Reach partner? 
A partnership goes both ways. Our partners' support is critical to helping us advance our mission and reach far more cancer patients than we ever could alone, but we also want it to provide value for the teams who work with us. Our partners are strategic collaborators, esteemed guests at events, and among the first to know about new plans or projects. Essentially, they're family to us.

To name a few benefits, here are some of the perks that come with being part of our family:
Increased brand awareness through partnership promotion
Shared networks that open new doors for company growth, collaboration, and more
Opportunity to contribute to the organization through volunteer roles on a board or advisory council
For Trillium Brewing, a partnership with Family Reach and our Reach Athletes program was a match made in heaven. Each year, our cross-promotion of Trillium's athletic events helps increase participation, and we always have a Family Reach cancer hero join us to share their story at the event, which adds an extra layer of meaning and brings the mission to life. In return, we have the opportunity to expand our audience and increase fundraising support.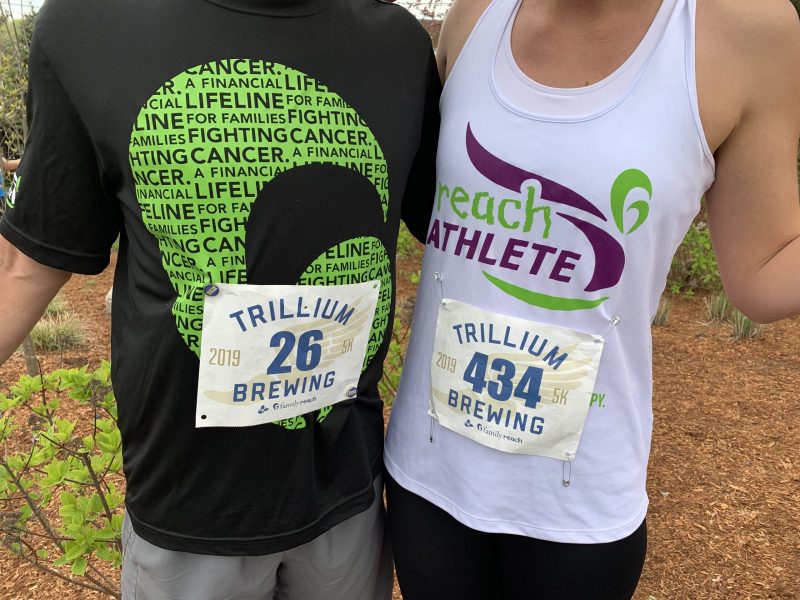 CMC Foods, on the other hand, is one of our longest-standing cause marketing partners. Recognizing the role they can play in the solution, they include Family Reach's logo on The Farmer's Hen egg cartons and the impact has been greater than we could have imagined.

We met Tricia Gill in 2019, who discovered Family Reach through her Farmer's Hen purchase and chose to fight on our behalf in a Haymakers for Hope boxing event. Uniting Tricia with our friends at The Farmer's Hen on the night of the event was a powerful way to show their full impact on our mission.

The sky is the limit when we team up with a new partner. As we write our new story together, we never know who in our audience might provide a link to an industry or solution we haven't yet tapped. Together, we can remove financial barriers for cancer patients and ultimately improve their chances for survival.
If you're interested in partnering with Family Reach, email Alex at

[email protected]

for more information.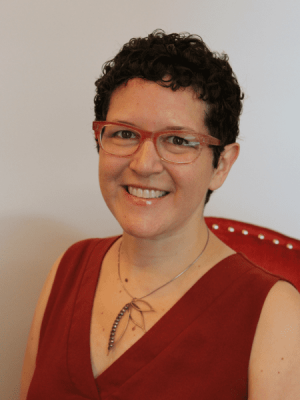 Partnerships Manager • Family Reach Team
Serving as the bridge between our patients and funders, Elizabeth spends her 9-to-5 writing grants, managing partnerships, and working closely with all of the teams at Family Reach. Off the clock, you're likely to find her painting, riding her bike to Walden Pond, or making homemade Cheez-Its.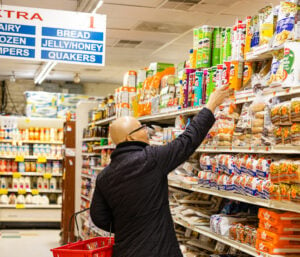 These tips will help you save money on food while you or your loved one is going through cancer treatment.
Read More »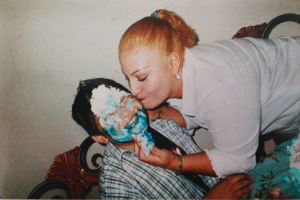 Angel shares how Family Reach allowed him to "breathe again" as he went through the financial and emotional challenges of his mom's cervical cancer treatment.
Read More »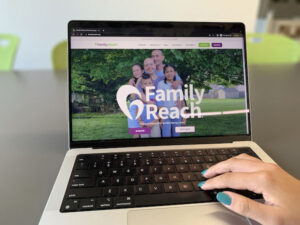 Meet the four interns who joined Family Reach this summer to help provide financial relief to families facing cancer nationwide.
Read More »
Sign up for Email Updates