Partnership Spotlight: How Eisai Connected Family Reach Cancer Hero With Songwriting Opportunity
Our corporate partners play a vital role in advancing our mission — and many go far beyond signing on the dotted line. More than a fundraising initiative, these partnerships offer employees a source of purpose and pride in their employer while helping us reach far more cancer patients and families than we ever could alone.

Eisai, a global pharmaceutical company, stepped up to support our mission in an unexpected way in 2020, connecting us with Sing Me A Story Foundation to offer a one-of-a-kind opportunity for one of the families we supported.

In this heartwarming story of collaboration, the uplifting impact of corporate partnerships shined brightly on patients, nonprofits, and employees alike.
Made possible by Eisai
We were first introduced to Eisai through Joel Beetsch, the company's Vice President of Corporate Affairs. Joel has been a close supporter of Family Reach since 2014 and currently serves as the President of our National Advisory Board. With Eisai's corporate mission of keeping patients and their families at the forefront and increasing the benefits that healthcare provides, our partnership fits like a glove.
2020 was the first year Eisai was on our list of major partners, and they contributed to our COVID-19 Emergency Fund and annual Hope for the Holidays campaign in a big way. With corporate giving and employee fundraising combined, Eisai gave a critical $110,000 to the cancer patients and families we serve who are facing financial barriers.
In addition to this generous support, Eisai connected us with Sing Me A Story Foundation and sponsored one of our cancer heroes to write a story that would be transformed into a song by a professional songwriter.
Collaborating with Chadi and Sing Me A Story Foundation
When tasked with choosing families for Eisai to sponsor, our Senior Manager of Family Relations, Nicole Ackerman, thought of a cancer hero we met earlier in the year.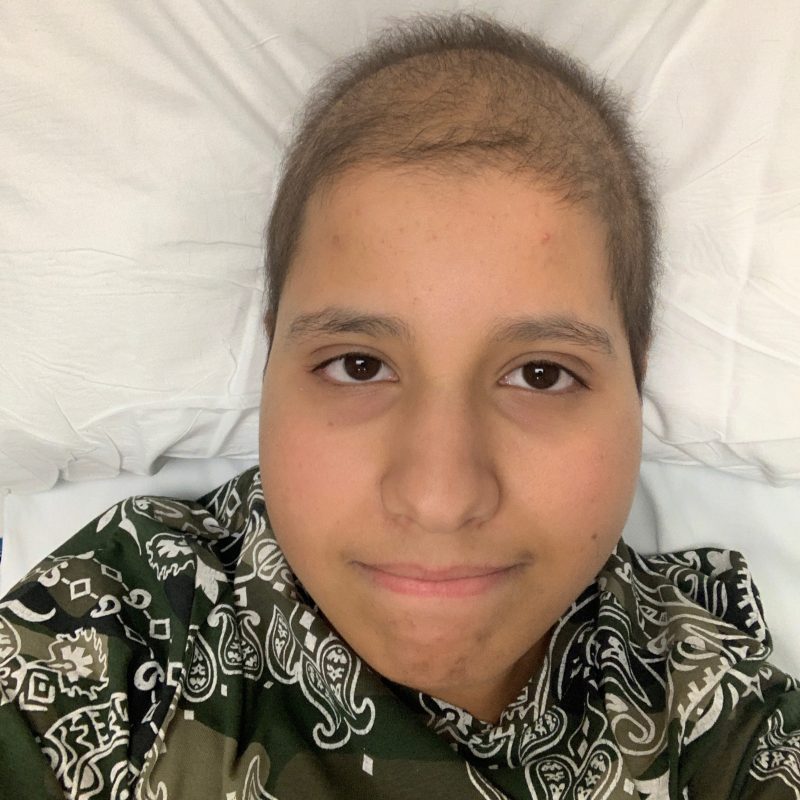 Originally diagnosed with a brain tumor in 2016, 17-year-old Chadi developed leukemia in 2019 as a result of the treatment he underwent three years prior. His mom, Nadia, quit her job when he developed the secondary cancer and they moved to Chicago to be closer to the treatment facility. Unfortunately, the loss of income combined with increased expenses left them with unstable housing for much of Chadi's treatment.

Thanks to the generosity of our partners and supporters, we were able to help Chadi and Nadia secure housing so he can heal in a safe and stable environment. In his new home and nearing the end of treatment, Chadi was up for the Sing Me A Story experience.

And so, the music-making began! First up, Chadi had the chance to write a story of his own. From there, he joined a virtual story writing session with the Sing Me A Story team.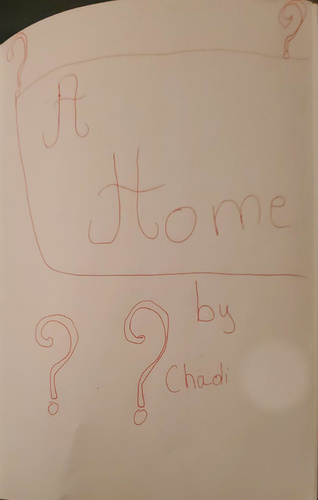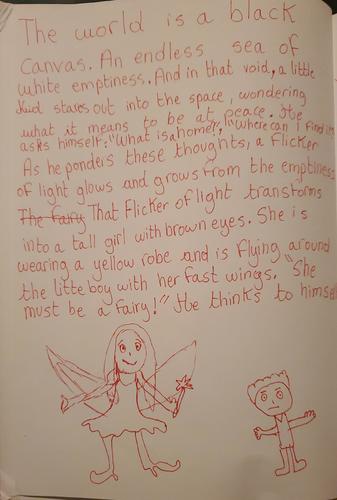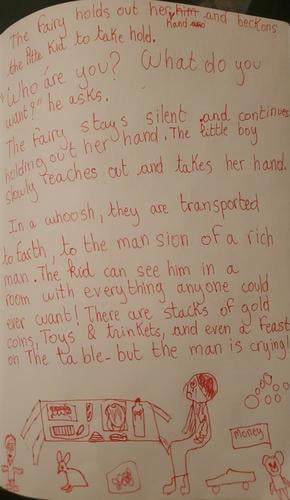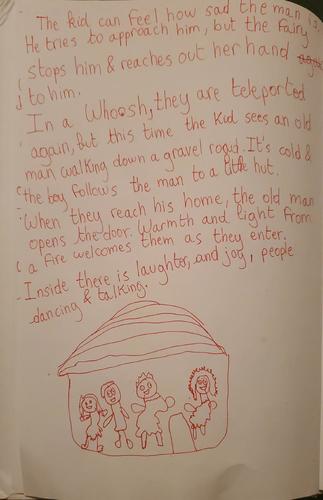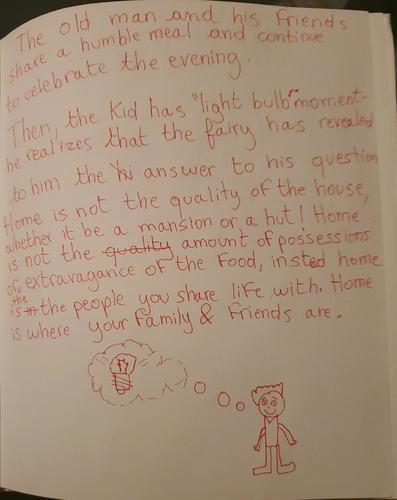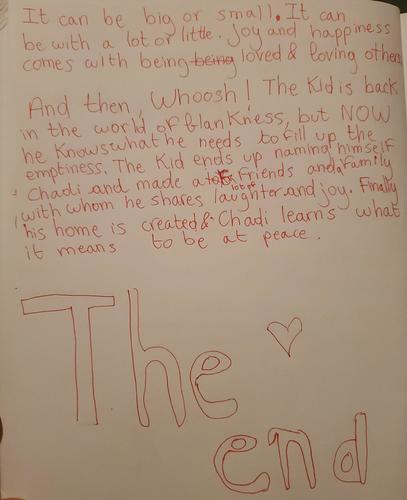 Sing Me A Story transformed Chadi's story, titled "A Home," into two songs, both of which you can listen to here. With a donation of any amount, you will receive your own MP3 version to download and enjoy along with a donation receipt. Donations are shared between Family Reach and Sing Me A Story, which go back to helping the families they serve.
Reflecting on the final songs, Chadi shared his gratitude: "I had an amazing experience. I was able to express my feelings and my situation in a figurative way and it was truly impeccable!! Thank you so much to Family Reach, Sing Me A Story, and Eisai!"
According to the Sing Me A Story team, the feelings were mutual.
"Even though each one is special in its own way, I rarely get emotional watching a family react to their Sing Me A Story song. Watching Chadi and his mother hear their song about "Home" was one of those rare moments, especially knowing the true weight of what a home is to them," shared Tom Chester, Program Director at Sing Me A Story. "We were honored to work with Family Reach on this project, but we are even more thankful to know that, because of the amazing work that Family Reach does, good people like Chadi and his mother will have a roof over their heads each night."
The power of partnerships
Bringing this unique partnership full circle, Eisai invited Family Reach and Chadi to speak at one of their Snack & Learn events at the end of last year. Chadi shared his story and his songs, both of which received overwhelmingly heartfelt responses from many Eisai employees.
Collaboration Over Competition: Here's Why Cancer Nonprofits Are Stronger Together
The beauty of these nonprofit partnerships is how many people they reach. They provide more opportunities to support patients and families, such as sharing their stories, building community, and knowing they aren't alone as they face the challenges that cancer brings.

For Chadi's mom, the financial and moral support they received through Family Reach and our generous partners "transformed [their] life into paradise compared to what it was before knowing this humble organization!"

In addition to patients and caregivers, these partnerships also touch all of the employees and supporters who are involved every step of the way — making them a true testament to how much more we can achieve when we work together.
We're always excited to start a new corporate partnership! Reach out to Alex Markel, Director of Partnerships, at

[email protected]

if you're interested in partnering with Family Reach.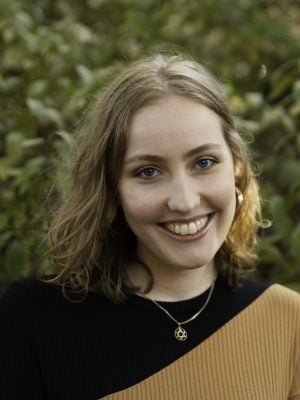 Creative and Brand Manager • Family Reach Team
Always walking the fine line between her right and left brain, Stevie brings her creative and strategic thinking to her role as Creative and Brand Manager. Through writing and design, she amplifies Family Reach's voice and brings attention to the financial barriers that often accompany a cancer diagnosis.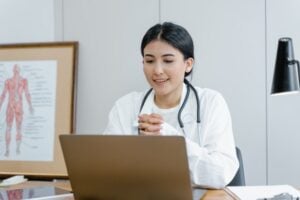 Healthcare professionals like hospital social workers, oncology nurses, and doctors can help bring cost conversations to the forefront of cancer treatment.
Read More »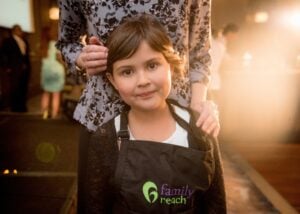 Larissa shares about her daughter's pediatric cancer experience and encourages caregivers to remember their own health and well-being.
Read More »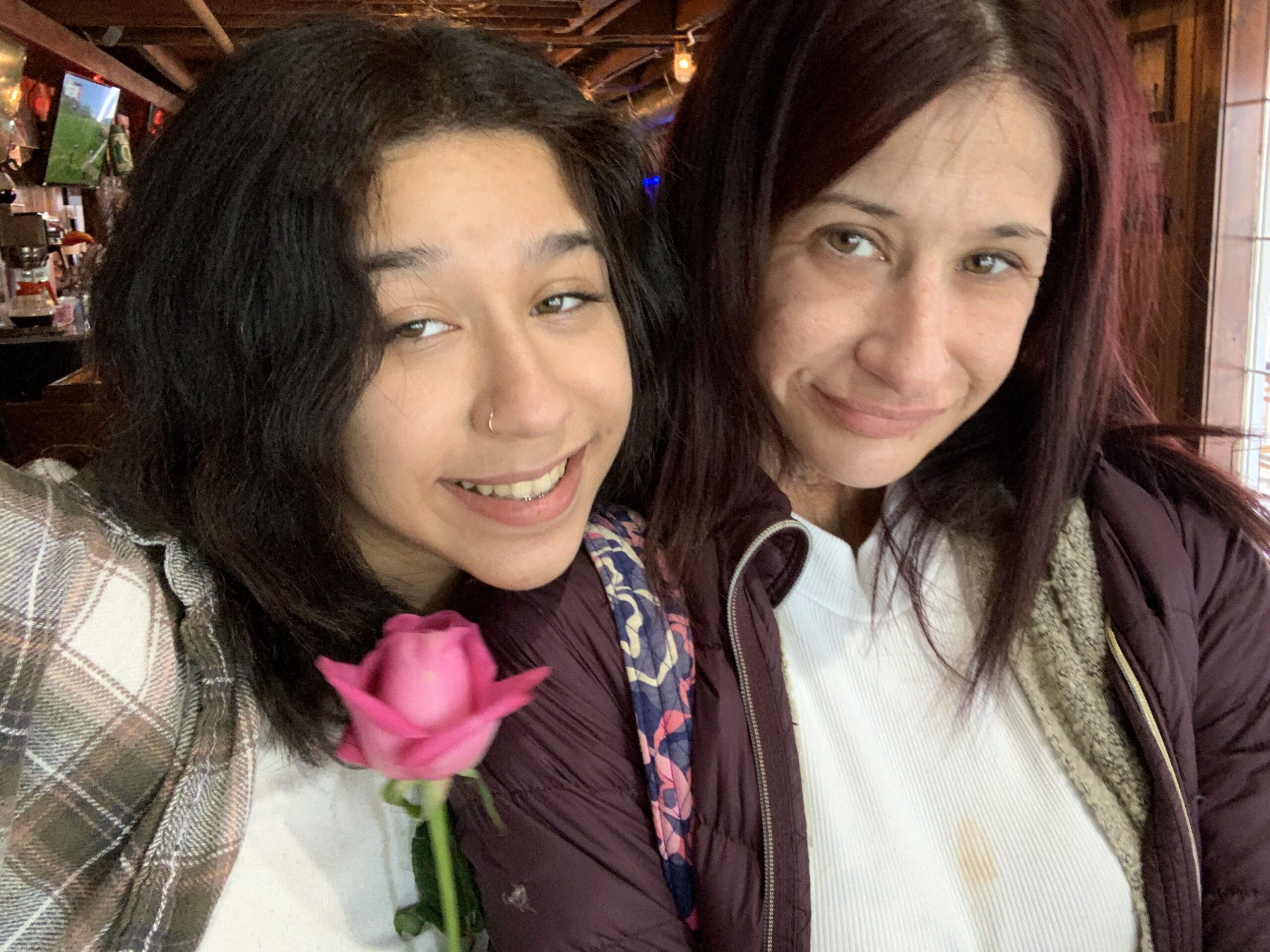 Family Reach addresses food insecurity among cancer patients with help from partners like Takeda, Freshly, Splendid Spoon, Alberton's, and B&W Growers.
Read More »
Sign up for Email Updates