2020 Holiday Giving Program Raises $475,000 for Cancer Patients
Hope is something we've all been clinging to extra tightly lately. It brings a glimmer of a brighter future, even if it looks a little different to everyone. For the cancer community, hope means more time with loved ones. It means having safe access to treatment, money to afford their everyday bills, and the chance to embrace fleeting moments.

At the end of every year, we are overwhelmed by the generous support for our Hope for the Holidays program. In 2020, we raised more than $475,000, meaning over 2,723 individuals facing cancer could receive financial support during the holidays and beyond.

This holiday initiative ensures our cancer patients and their families can enjoy the magic of the season that many of us take for granted. Whether it's providing a warm family dinner or keeping the heat on through the winter, the money contributed by our supporters across the nation gives families a reason to smile a little bigger when they need it most.
Funds raised overtime through Hope for the Holidays
A record-breaking #GivingTuesday
Even amidst the hardships of the pandemic, our community showed up in a big way on December 1, 2020 for #GivingTuesday. For 24 hours only, our partners at AmerisourceBergen Foundation were matching donations up to $25,000 to support Hope for the Holidays.

Every hour of that day our excitement increased as donations rolled in and social media posts were shared far and wide. The dedication of our community allowed us to raise an astonishing $184,714 in one single day — nearly $30,000 more than last year. We still have goosebumps thinking about it!
You brought the light
During a year when every month brought new hardships, we can't thank our supporters enough for selflessly pushing through the last months of 2020 for our cancer patients. From our Young Professionals' trivia night and our high school Reach Leadership's virtual talent show to our generous corporate sponsors and engaging Reach Athlete classes, everyone found a way to get involved with Hope for the Holidays.

Thank you for being the silver lining our families needed.
Ongoing impact
If you're looking to keep the hope going strong and start 2021 off on the right foot, consider making a monthly donation to Family Reach through our Key Holder program. Reoccurring donations provide our cancer patients with the stability they need through our innovative services.
Even the smallest monthly donation can be the key to giving cancer patients the same starting point so they all have equal chances of making it across the finish line. Thank you for keeping the momentum going!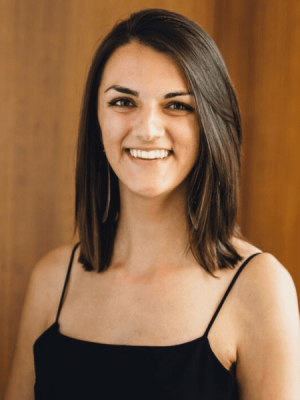 Senior Marketing Manager • Family Reach Staff
As Senior Marketing Manager at Family Reach, Autumn ensures brand consistency and oversees all digital marketing campaigns, social media strategy, and influencer relationships. She believes in authentic living, and a combination of hard work and magical thinking.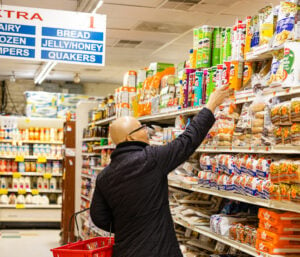 These tips will help you save money on food while you or your loved one is going through cancer treatment.
Read More »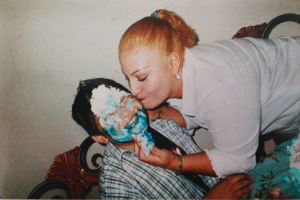 Angel shares how Family Reach allowed him to "breathe again" as he went through the financial and emotional challenges of his mom's cervical cancer treatment.
Read More »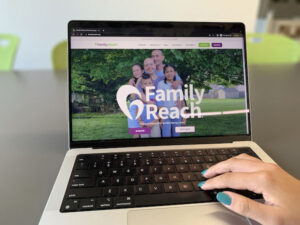 Meet the four interns who joined Family Reach this summer to help provide financial relief to families facing cancer nationwide.
Read More »
Sign up for Email Updates