Turning Loss Into Impact: Nicole Ackerman Shares What Sparked Her Career in Cancer Patient Advocacy
It all started with an article in the Boston Globe Magazine.

In it, Nicole Merrigan read about an organization called Family Reach and its fearless CEO Carla Tardif, and how she was attempting to help families get through the financial realities of a cancer diagnosis.

It stopped Nicole in her tracks.

"I read that and said 'that's what we're doing!'" Nicole recalled. "I sent her an email, and she responded right away."

Nicole had been working for nearly 10 years at the Maribeth Merrigan Foundation, which was created in honor of her sister who passed from a rare metastatic sarcoma. The foundation had been a labor of love that was nearing its natural end, and Nicole was looking for something different to focus on.

Little did she know that her email to Carla would bring together a group of families all dedicated to similar goals, and propel Family Reach to a whole new level.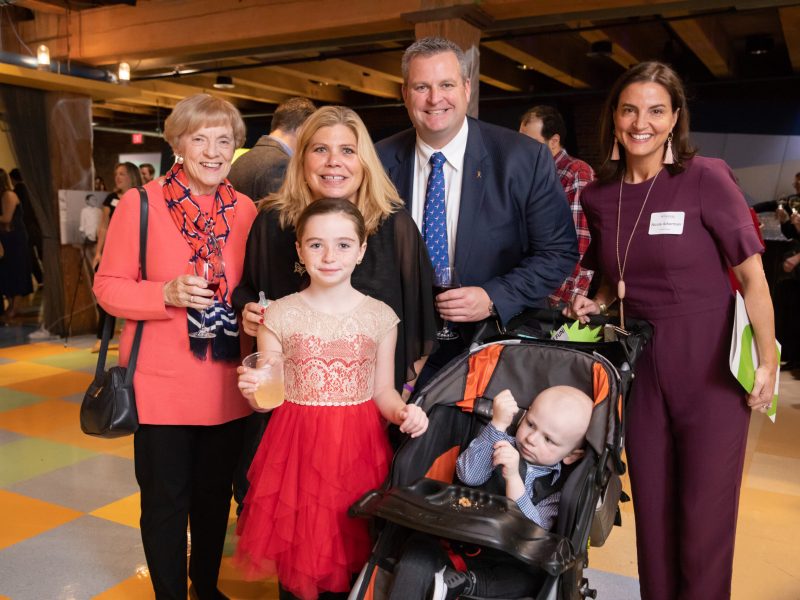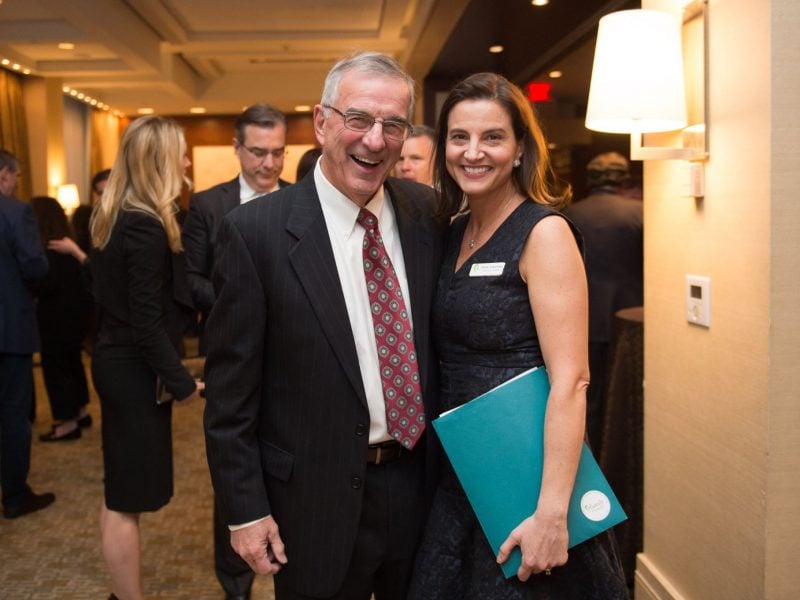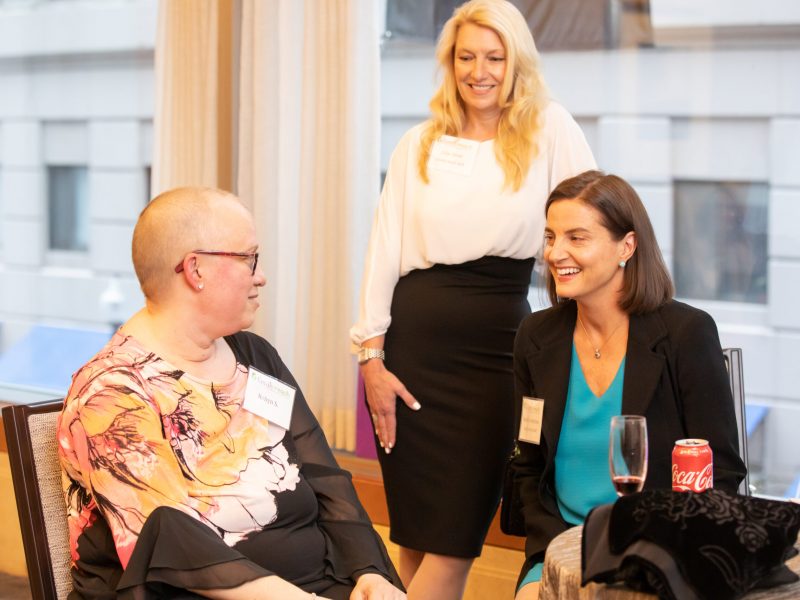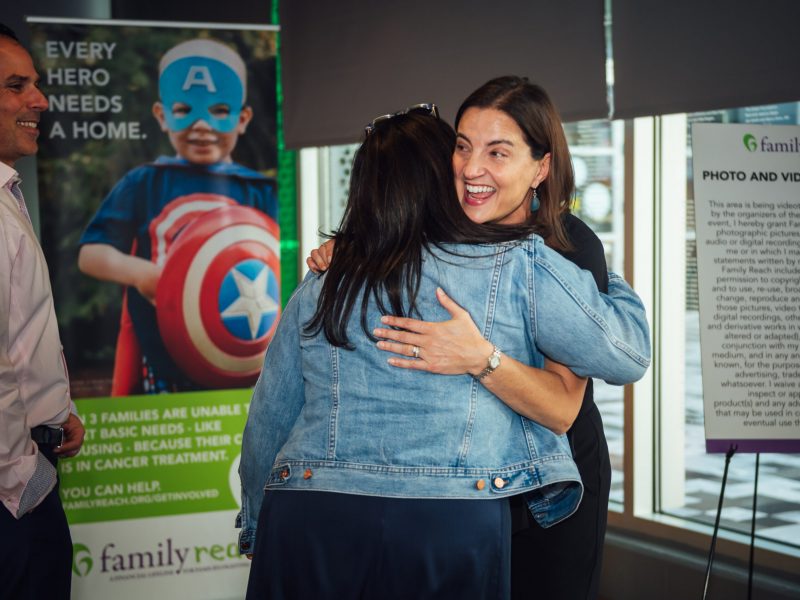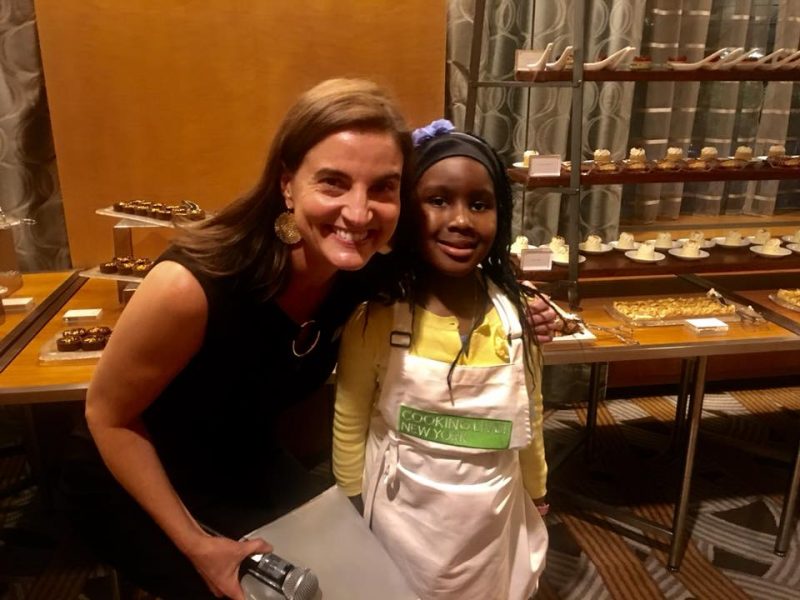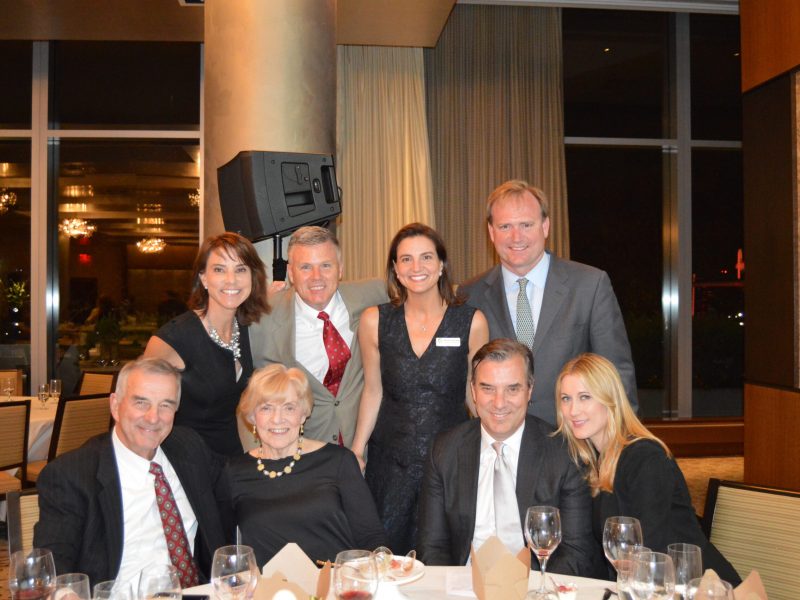 Nicole at various Family Reach events over the years
The financial realities of Maribeth's cancer diagnosis 
"Maribeth was the coolest one of all of us," Nicole said with a laugh. "No one will disagree with that."

Maribeth Merrigan was the middle child of five, the blond-haired and blue-eyed sibling in a group that all had dark hair. Even in a close-knit family and community, Maribeth stood out.

"From her intelligence, style, grace, and personality, she had the whole thing going on," Peter, the oldest of the Merrigan siblings, remembered. "She was the total package."

Which is why her diagnosis of a rare form of cancer made it all the more difficult to swallow.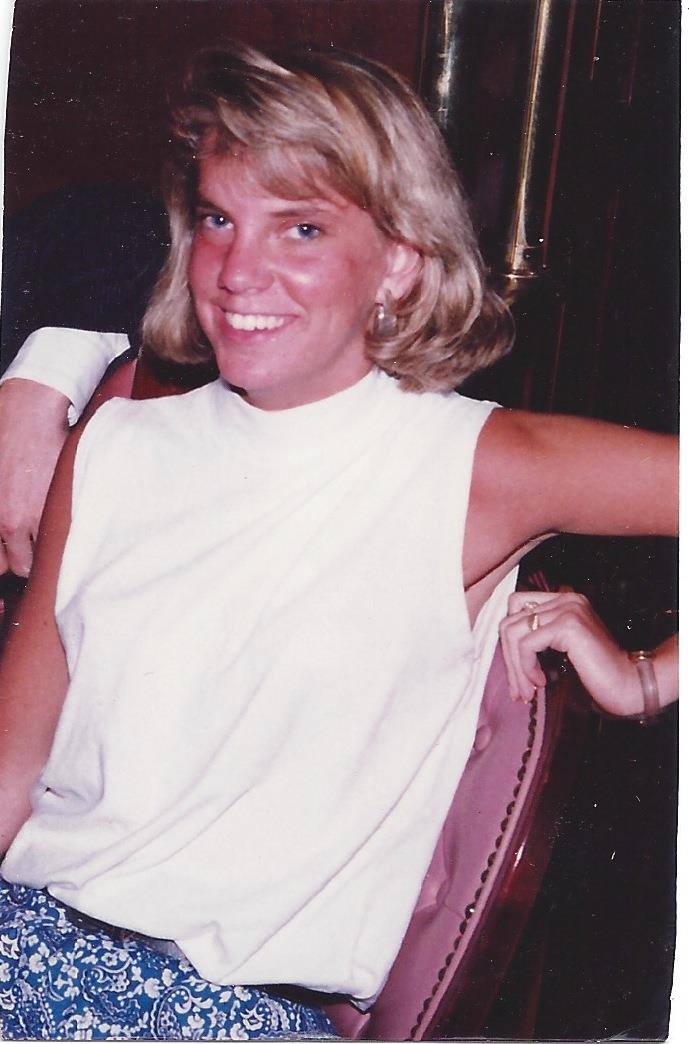 Despite the shock, Nicole rolled up her sleeves and assumed a caregiver role with admirable grace. She was scheduled to return to college, but decided to stay home with her sister instead.
Both of her parents continued working, but the Merrigans were in trouble. Maribeth was a young adult at the time and hadn't yet started her new job in San Francisco, which meant she didn't have any health insurance coverage. The entire cost of her treatment fell to the family. Within a year, they had depleted their savings and were forced to sell their home.
"We didn't know how bad it was going to get," Peter said. "Economically or otherwise."
Just ten months after her diagnosis, Maribeth passed away. The light she brought to her family and community faded — but it was never forgotten.
Making a difference in Maribeth's honor 
Soon enough, Peter Sr. gave the entire Merrigan family the motivation they needed to do something in honor of Maribeth.
"My dad committed us to raising money for Notre Dame Academy, where the girls went to high school," Nicole explained. "We had to raise $100k."
Nicole and her siblings took it in stride even though they were young adults barely making ends meet themselves.
They organized a number of events and hit their goal in the first year. From there, everything snowballed, and they became laser focused to help families face the uphill road of cancer. With Nicole in marketing and Peter the self-proclaimed "sales guy," they had the tools to make a real impact. The rest of the Merrigan family filled the remaining key roles in a nonprofit: Jennifer was a lawyer, Tim was in tech, and their parents had the vision and compassion to grace as many families as possible in Maribeth's name.
The Maribeth Merrigan Foundation started to grow, and with each goal met came another one. They eventually raised enough to endow a fund at Dana-Farber in Maribeth's name, which continues to provide emergency funds to young adults in cancer treatment.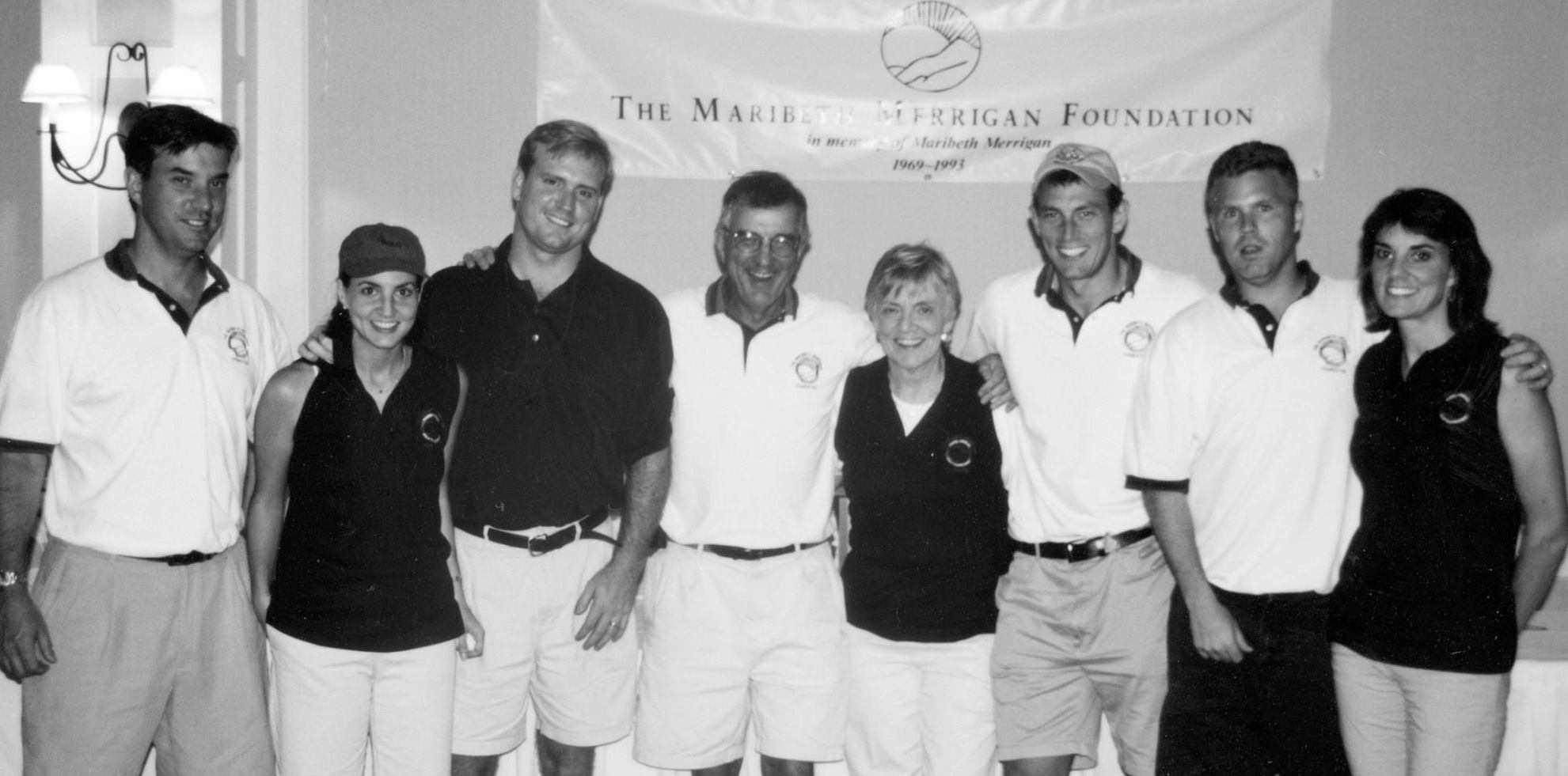 Still, they quickly realized that money wasn't enough.

"It's a problem so immense, you could work on it forever," said Peter, who now serves on the board at Family Reach. "Looking into the future, I believe what is necessary is systemic change."
Joining forces with Family Reach 
Nicole had found her passion with the Maribeth Merrigan Foundation, but admitted it was time-consuming while holding down a full-time job and raising children. By the time her third child was born, she and Peter decided to cease fundraising efforts.

She kept her eyes peeled for ways to continue making an impact on the lives of cancer patients, and even earned her Master of Nonprofit Administration from Boston College to further her career.

Enter the aforementioned Boston Globe article and her first meeting with Carla Tardif, current CEO of Family Reach. They hit it off immediately and as fate would have it, it also happened to be the 20th anniversary of Maribeth's passing.

"We decided to hold an event in Maribeth's honor, where we would invite her friends from all over the country to attend and have the proceeds go to Family Reach," Nicole recalled.

The event marked more than just Maribeth's anniversary. It was the beginning of a partnership between the Merrigan Foundation and Family Reach, the start of Nicole's tenure in managing our Family Relations department, and an important new chapter for Family Reach.

Nicole recalled a moment from a speech she gave at the event: "I now have the full understanding that tonight is not just about Maribeth. It's about all those who are fighting cancer and their families who need help. We are here to help their journeys, and so many others, go a little easier."
Help families facing cancer through Hope for the Holidays
Leaving her mark on Family Reach
Nicole had been working at Family Reach on a part-time basis for a year and a half when Carla asked her to come on full time. Carla told Nicole honestly, "What I really need help with is with families. I want to include families in everything that we do. And I can't do it alone. I've tried and it's too much."

Working with families has always come naturally to Nicole, and her management of special programs to lighten their load and feature their stories in campaigns and collateral continues to fuel Family Reach.

"I feel fortunate to be able to connect with families every day, witness their strength, and be able to deliver the good word of Family Reach. I thrive off of that — there's something addictive about the impact," Nicole said. "Knowing the impact that Family Reach is having on a family is truly amazing. It's such a tender time a family goes through and what we do can make a world of difference."

Nicole's work is also creating an impact elsewhere with her family. Her three children, Ben, Claire, and Sam, have been active volunteers and participants in Family Reach efforts throughout their whole childhood.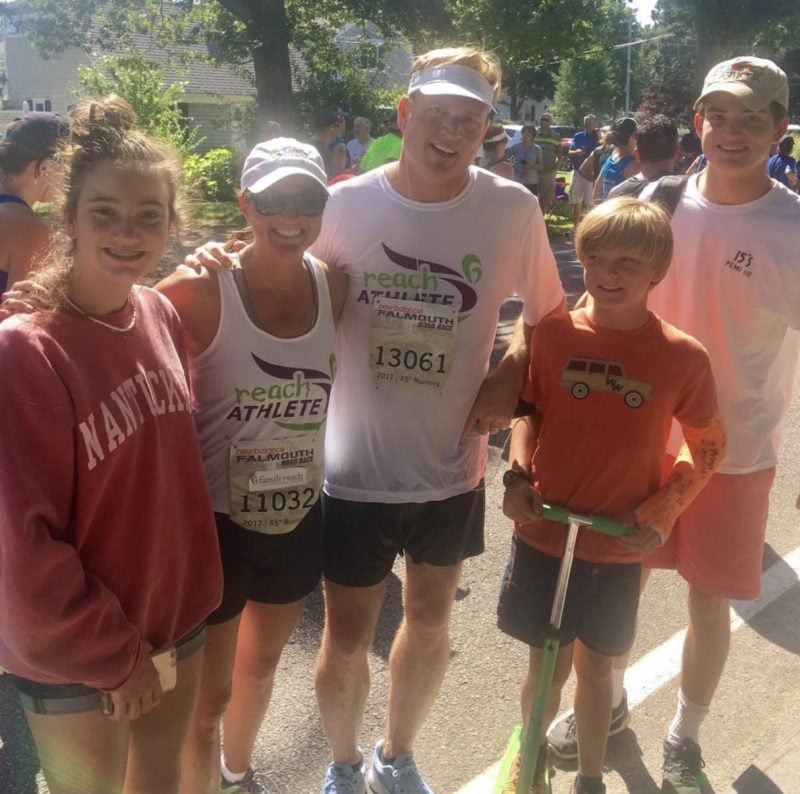 "Through her work at Family Reach, my mom has shown me the potential to use your own experience to drive towards change. Her silent grace as she grappled with such a difficult position has shown me her own humility, modesty, and genuine passion for her work," Claire shared.

According to Sam, "When she talks to a family, she knows what they're going through. My mom is really strong and it goes back to losing her sister and her best friend."

For Nicole, everything she's done has been for Maribeth, her sister with a wicked sense of humor who had a knack for impressions (mainly of family members and her least-favorite doctors) and gave her older brother Peter grief for his fashion sense in high school. But it's also about the future and how the work Nicole does for Family Reach can help the next Maribeth.

One of the first patients Nicole ever worked with was a girl named Camille who was 10 years old at the time of her diagnosis. Like Maribeth, Camille was active and had her own sense of humor. But that's not the only thing they had in common.

"Camille had the same cancer as Maribeth," Nicole shared. "That's why she blows my socks off when I see her now, thriving at 18, serving as one of our most powerful family voices. Family Reach supported her family at critical points in her fight. She is one example of how impactful this support can be."

An organization can't last for 25 years without heart. Nicole keeps the Family Reach heart beating strongly, ensuring families facing cancer will always have a voice.
Join Nicole in spreading support to cancer patients this holiday season by making a donation to Family Reach's Hope for the Holidays program.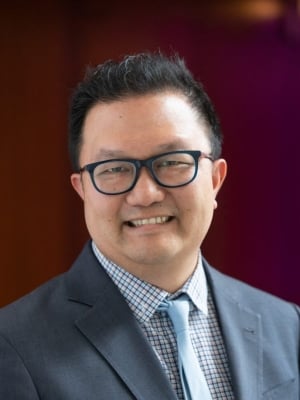 Director of Marketing and Communications • Family Reach Staff
Francis leads the Marketing and Communications team with the ultimate goal of raising awareness of Family Reach, as well as strengthening its brand through various initiatives, creative ideas, and campaigns. At home, he focuses on getting his young daughters to appreciate all genres of music and moving on from eating pasta with butter…every night.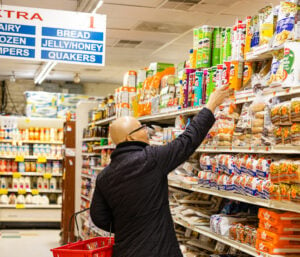 These tips will help you save money on food while you or your loved one is going through cancer treatment.
Read More »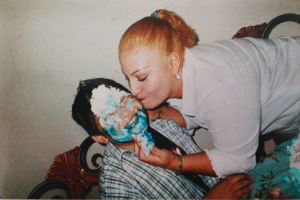 Angel shares how Family Reach allowed him to "breathe again" as he went through the financial and emotional challenges of his mom's cervical cancer treatment.
Read More »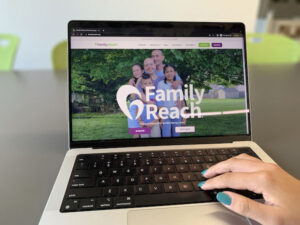 Meet the four interns who joined Family Reach this summer to help provide financial relief to families facing cancer nationwide.
Read More »
Sign up for Email Updates