'Little Warrior' Braves Cancer Treatment During COVID-19
"Take each day one at a time. If you look too far into the future everything becomes overwhelming and you lose sight of what is most important – and that is your little warriors," shared Chelsea.
Chelsea is the mom of two little warriors, Bennet and Lilyan. Taking it day-by-day has been her motto since May 2019, when three-year-old Bennet was, sadly, diagnosed with hepatoblastoma (liver cancer). His little sister, Lilyan, now almost 18 months old, was just six weeks old when cancer entered their family.
At such a tender age, Bennet has been through more than many of us will in a lifetime, though he continues to surprise his parents with characteristic silliness and intelligence. Along with his family, he loves to play outside and dance in the kitchen when his parents are preparing meals.
Now over a year into Bennet's cancer journey, Chelsea and her husband, Darren, know that cancer can be relentless – and they quickly learned that COVID-19 was no more forgiving.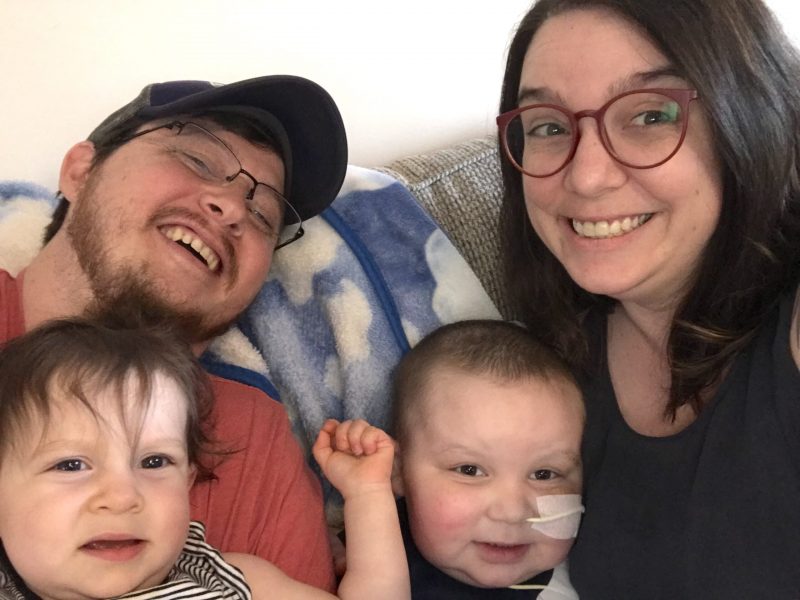 Tough treatment days ahead
While Bennet made it through his first rounds of treatment successfully, he sadly relapsed at the beginning of 2020. This time, he had to have a liver transplant, and then stay in the ICU for around-the-clock care before he could resume chemotherapy.

During this more intense treatment regimen, Bennet's family had to temporarily move closer to the hospital in Cincinnati for almost four months following his transplant. Unfortunately, Chelsea's medical leave benefits expired just when Bennet was scheduled for his liver transplant, dropping the family's income dropped from two to one.

"My husband and I have been out of work due to Bennet's chemo treatments, unexpected visits for neutropenic fevers, platelet transfusions, and blood transfusions," Chelsea shared. "And with the temporary relocation, we essentially had two mortgage payments to manage."

Only adding to the stress of having a child with cancer, the lodging, gas, food, and hospital parking costs continued to wipe through the family's savings.
Adjusting to the COVID-19 challenges
As the COVID-19 pandemic swept the nation, Bennet's parents faced even more challenges due to the increased risk for immunocompromised cancer patients.

"We avoid going shopping for our own groceries, so we have them delivered and wipe everything down to prevent any chance of Bennet catching not just COVID-19, but any potential viral infections," said Chelsea. "Then, of course, Bennet must be tested for the virus almost weekly due to his admissions to the hospital, and it is a very uncomfortable swab up his nose to his sinuses."
Family Stories Reveal the Drastic Financial Burdens of COVID-19 for Cancer Patients
On top of these precautions, Chelsea and Darren also had to make a difficult decision when it came to childcare for Lilyan. With the hospital being so far from home, they weren't confident it made sense for their daughter to make the temporary move with them.
"When we left for Cincinnati, COVID-19 was just starting to rise, and hospitals were placing restrictions on visitors," said Chelsea. "Due to the limit on visitors, our daughter was not allowed to come to the hospital with us, so she had to stay with her Grandma Rene, Darren's mother."
With Lilyan in safe hands, Chelsea and Darren then had to navigate the search for temporary housing during the pandemic. Many in their shoes would stay in the nearby Ronald McDonald House, but that was no longer an option when the House had to close its doors due to the virus. Thankfully, they were able to find gracious Airbnb hosts who offered discounted prices for Chelsea and Darren's extended stay.
As their temporary stay in Cincinnati came to a close and the family's reunion drew nearer, there were still fears clouding the excitement. Chelsea worried about when she would be able to return to work, and, of course, the fear of exposing her immunocompromised son to the virus remains strong.
Adjusting to the COVID-19 challenges
Weathering a relentless storm, Bennet's family was reaching a breaking point in their finances. Thankfully, Chelsea found our Financial Treatment Program and we were able to fast-track their application because of the family's added financial stress due to the pandemic. The immediate relief lifted some of the weight off their shoulders.
"This help has made it possible for my husband and me to be with our son to support him in his fight against cancer," said Chelsea. "No child should have to go through all the pain, nausea, vomiting, and tears that cancer causes without their Mommy and Daddy."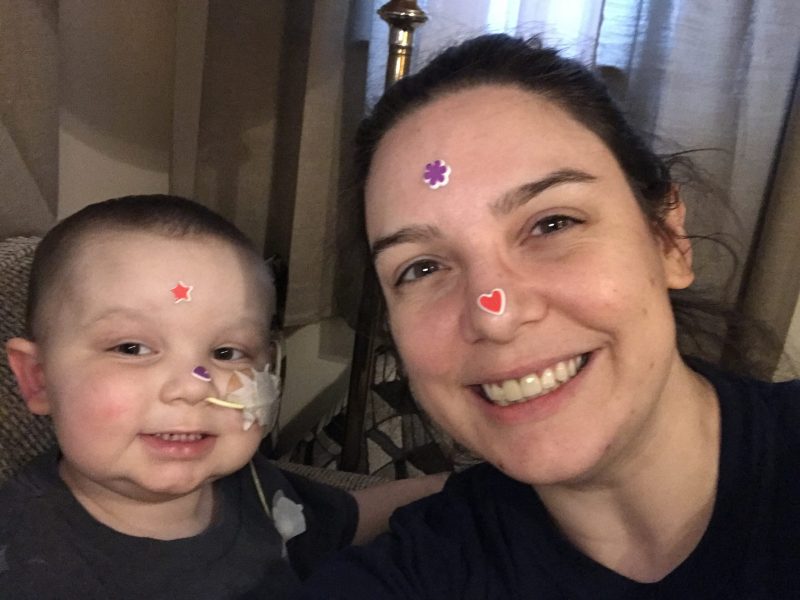 Grateful for the support, Chelsea urges other families in her shoes to reach out for help so that they can focus on what matters most.
"Let others help with the heavy load of worry that is on your shoulders so you can save all your energy to give your little warriors the strength and love," she said. "You have to throw your pride out the window when your child is diagnosed with cancer because if you don't ask for help, you'll continue to suffer emotionally, physically, and financially."
Powering through his treatment plan, Bennet is now finished with chemotherapy and his family returned home and reunited with Lilyan. Safe, sound, and together, the family is on the road to healing.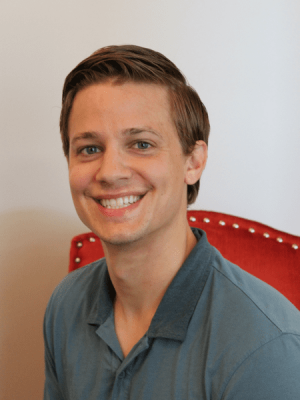 Resource Navigator • Family Reach Team
As a Resource Navigator and Family Reach employee of over five years, Adam is passionate about helping families navigate the healthcare landscape. When he isn't working, he enjoys spending time with family and friends, writing, and listening to way too much music.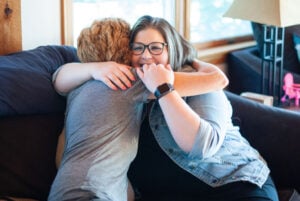 Help caregivers like these support their families during cancer treatment.
Read More »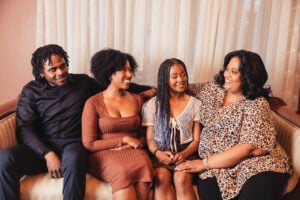 Nicole shares how Family Reach offered not only financial support during cancer treatment, but also a community.
Read More »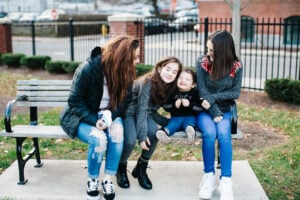 Find out how partners like AbbVie and the AbbVie Foundation help us scale, challenge the status quo, and invest in a better system for people with cancer.
Read More »
Sign up for Email Updates