Chef Ming Tsai Challenges Top Executives in Family Reach's Live Cooking Event to Support Cancer Familiese
When the COVID-19 pandemic forced us to rethink our traditional Cooking Live event just weeks before it was set to take place, our good friend Chef Ming Tsai wouldn't settle for another canceled event. Instead, he hosted our first-ever virtual Cooking Live event — and the response was overwhelmingly positive.

As the need to innovate and adapt to an ever-changing 2020 continued into the fall months, Chef Ming was once again up for the challenge of bringing his signature event to the virtual world, this time with a special twist.

Born from the realization that many corporations and teams dispersed by the pandemic were searching for morale boosts as remote working days continued, the Cooking Live Executive Challenge took place on November 18.

Part cooking class, part dinner party, and topped with some heated competition, the Executive Challenge brought together seven executives and their employees from various industries to face off in the kitchen under the direction of Chef Ming. They competed for the coveted title of Cooking Live Executive Challenge Champion, though the night turned out to be about much more than that when the contenders raised a collective $373,055 for cancer patients and their families.
Meet the executives
With the stage set, the competitors ready, and support from employees pouring in through donations and fun messages of support, the Executive Challenge welcomed executives and their families from across the country to the virtual kitchen.

The all-star lineup included:
Mike Alkire, President at Premier
Kevin Ban, Chief Medical Officer at Walgreens
Mark DeLeo, CEO at B&W Quality Growers
Peyton Howell, EVP, Chief Commercial & Strategy Officer at Parexel
David Hysong, Founder & CEO at SHEPHERD
Peter Merrigan, CEO & Managing Partner at Taurus Investment Holdings
Dion Warren, VP, Head, U.S. Oncology Business Unit at Takeda Oncology
This impressive group came together not only to test their cooking skills but also to make an impact.

"Our executives had the courage to step out of their comfort zones and into the kitchen, and most of them admit they can't even cook," joked Carla Tardif, Family Reach CEO and event host. "But why they are showing up outweighed their fear, because this group knows that a cancer patient has so much more to deal with than just the disease itself."
Cancer is scary enough and the
financial fallout is devastating
Ready, set, cook!
While the night was rooted in impact, there were plenty of opportunities for our contenders to test their mixology and culinary skills with guidance from Chef Ming.

The hour was packed with culinary challenges for the executives, including a Maker's Mark five-spice old fashioned, MingsBings + B&W Watercress Salad, and Tempura Shrimp Thai Ginger Curry using ingredients from our friends at HelloFresh. To finish the night off, the executives enjoyed a wine pairing from Joseph Carr Wines who graciously donated their 2016 Revelist Cabernet as a cheers to the competitors' hard work in the kitchen.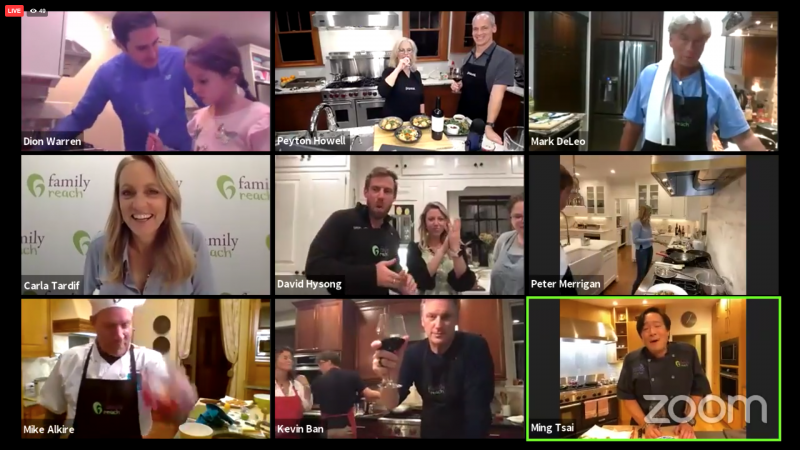 When the dust settled, a select few emerged victorious after an impressive showing by all of the executives and their sous chefs. David Hysong from SHEPHERD left the evening as the winner of the Leave Your Maker's Mark Award for mixing up the best cocktail, while B&W CEO Mark DeLeo was crowned the first-ever Cooking Live Executive Challenge Champion.

Not to be forgotten, Mike Alkire, President of Premier, earned the runner-up spot behind Mark, single-handedly completing all of the dishes without assistance from any friends or family members in the kitchen.
Dishing up gratitude
After the dishes were plated and the winners selected, we capped off the night with a special surprise for our executives and Chef Ming. Our beloved founding families, the Morellos and the Colangelos, joined the virtual event to thank the contenders and honor Chef Ming for 10 years of service to Family Reach through Cooking Live and his positions on our National Advisory Board and Board of Directors.

We are so grateful to the executives who accepted the challenge, and all of the generous partners and sponsors who made this unique event possible. The money raised will help us reach even more families facing cancer, especially during the holiday season of an already exceptionally difficult year.

If you missed this impactful challenge — don't worry. You can catch up on the event here or watch our recap video!
The virtual kitchen may be closed but you can still support families this holiday season through our Hope for the Holidays campaign. Thank you!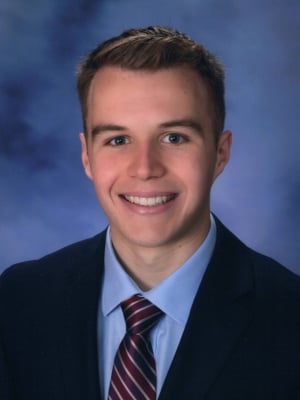 Community & Events Manager • Family Reach Staff
Ethan Michaud oversees and supports all peer-to-peer and community-based fundraising efforts, especially the Reach Athletes program. A longtime runner and fitness enthusiast, he is excited about finding people who share his passion to bridge fitness and fundraising, dedicating their athletic pursuits to a greater cause.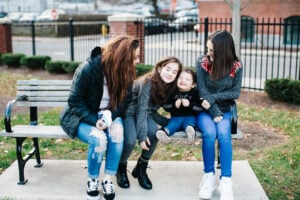 Find out how partners like AbbVie and the AbbVie Foundation help us scale, challenge the status quo, and invest in a better system for people with cancer.
Read More »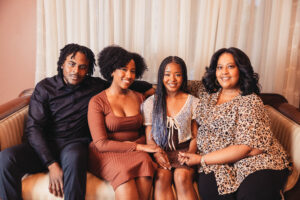 Check out the impact, milestones, and stories that defined another year of providing financial support to families facing cancer nationwide.
Read More »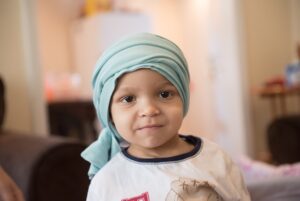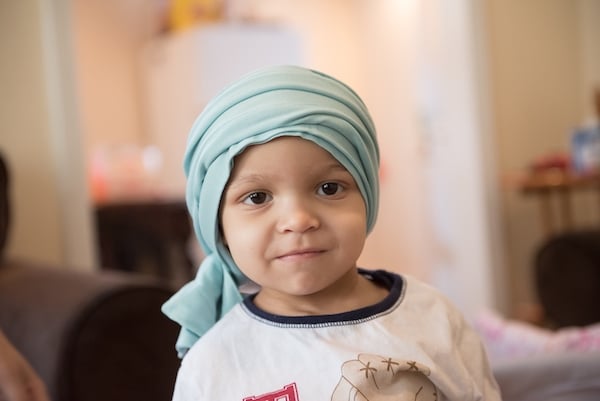 Family Reach CEO Carla Tardif reflects on 2022 and calls for community support to fight for cancer equity.
Read More »