In Conversation: Founding Member Andrea Colangelo Reflects on 25 Years with Family Reach
Embracing growth has become second nature for the team at Family Reach. In the past two years alone we've nearly doubled in staff size, expanded our all-encompassing services, and helped 16% more families in 2020 than 2019 thanks to our generous community.
As any small nonprofit grows, there's a worry that the original core values will get lost in the bright lights. Here at Family Reach, we're lucky to have organization founders who embedded a love and passion into our mission that will never fade. In fact, many of our founding members are still involved to this day.
Andrea Colangelo, for one, has even been here every step of the way and is truly proud of how far we've come. After nearly 25 years, she's retiring from our Board of Directors and leaving an unforgettable legacy behind.
Although Andrea will still be close by, we couldn't let her go without sharing her experience with you.
Autumn Dube, Marketing Manager: Outside of your involvement with Family Reach, what are some of your interests or hobbies? Tell us a bit about how you like to spend your days!
Andrea Colangelo, Family Reach Founding Member:
Prior to COVID-19, I was actively involved in teaching both Chair Yoga and Aqua Yoga. I love swimming year-round, gardening, taking long walks in the park, and consider myself a Words with Friends "addict." Even more, I love spending every weekend at our shore home in Seaside Park with my grandkids and kids. Travel also holds a place in my heart, and we plan to visit Italy and Sicily again if travel conditions improve.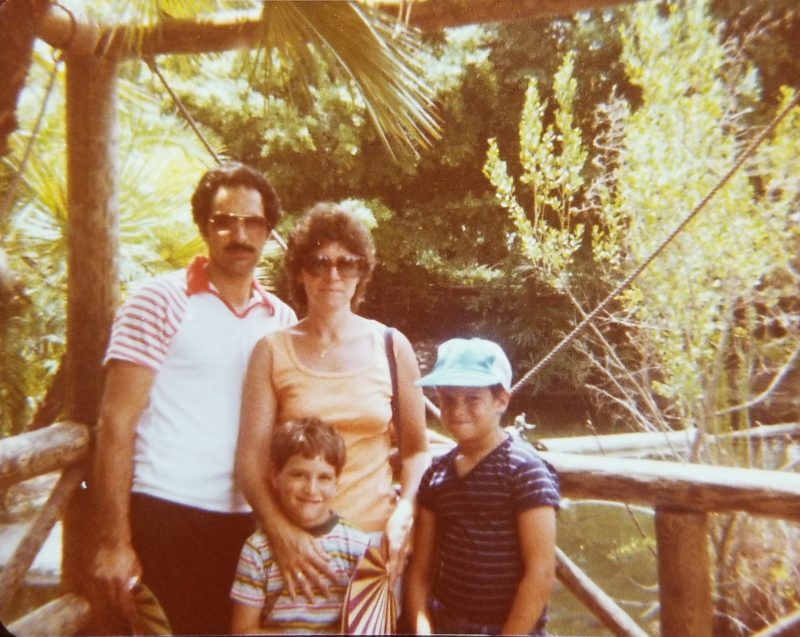 Autumn: In 1981 you and your husband Jim started the Home Care Fund at Columbia Presbyterian Hospital in honor of your son's, Christopher's, passing. Can you share a bit about the financial need you saw families facing during cancer?
Andrea:
Chris spent three years in and out of Columbia Presbyterian Babies Hospital from 1978 to 1981. There were virtually no resources for families who wanted to spend their child's last days at home. Parents had to leave their other children to be bedside with the child at the hospital. There were also few facilities at the hospital for sleeping, meals, and bathing.

We decided to create the Christopher Colangelo Home Care Fund to provide families with necessities as well as special items they requested to allow them to return home whenever possible. Although our budget was very limited, we were able to provide airfare to return a family home, food for special diets, clothing, and special things like a bicycle for a child who could not walk but could ride with training wheels and a lending library of resources for parents at the hospital.
The Early Roots of Family Reach: Remembering Christopher Colangelo
Autumn: That's truly heartwarming. What inspired you to extend your philanthropic efforts to co-found Family Reach with the Morello family?
Andrea:
My husband and Rick Morello met at a company that they both worked for. They developed an instant friendship and when his daughter Kristine was diagnosed, we were able to support the Morellos in their cancer journey. After Kristine passed, it was suggested we combine families (also with Kristine's husband Chris Wiatrak) and do one charity event to raise money for our fund at Columbia Presbyterian and the Morello/Wiatrak contributions to Sloan Kettering. Rick Jr. suggested several years later that we consider looking to the future and become a 501(c)(3) charity. The rest is history!
Autumn: Next year Family Reach will celebrate our 25th anniversary! What emotions do you feel knowing you played a key part in laying the blueprint for this organization and seeing how much it's evolved?
Andrea:
The 25th anniversary will certainly bring a mixed bag of emotions. Pride in what the organization has accomplished, wonder and awe at how fast we have grown, gratitude for having been able to be a part of this mission, and thanks to all who have contributed to our growth. And many thanks that we have been able to, in some small way, alleviate some of the burden for so many incredible families that have been touched by cancer.
Autumn: Are there any elements of Family Reach's evolution that surprised you? Or on the flip side, are there any areas of growth you expected?
Andrea:
I am continually pleasantly surprised and ever so grateful at the accomplishments of our incredible Family Reach team. There is nothing they cannot accomplish for our special families. They continually strive to grow this organization to accomplish the mission that was set forth at its inception.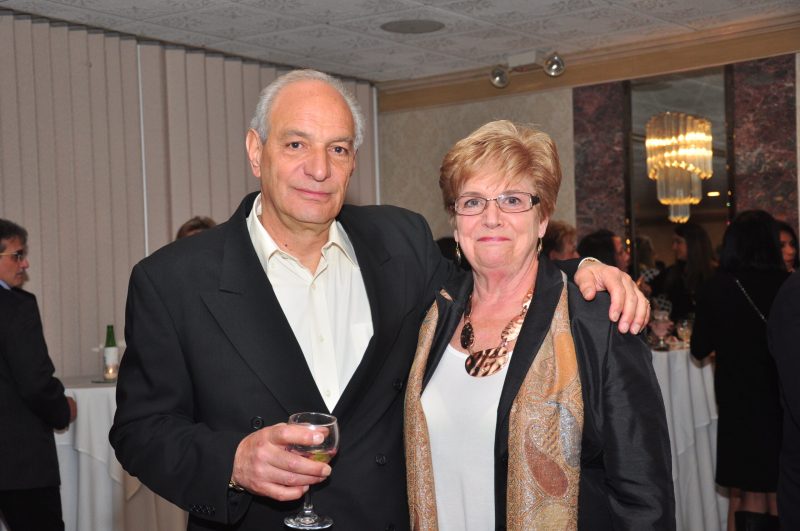 Autumn: Looking back on your time as a founding member and your role on the Board of Directors, do you have a favorite moment you'd like to share as you reflect on your time with Family Reach?
Andrea:
All the moments are my favorite. The most meaningful moments, of course, are meeting and listening to the stories of our cancer patients and their families, reading their notes of thanks, and knowing that while our time on earth is certainly short, we have made a difference in a positive way.
Autumn: What's a quality you remember Christopher having that the Family Reach mission embodies?
Andrea:
I think Christopher embodied the quality of empathy for others in the way he lived his life. As long as we keep our focus on providing for others through Family Reach, he will continue to look down upon us with a smile and a huge thank you for making his life and his death meaningful.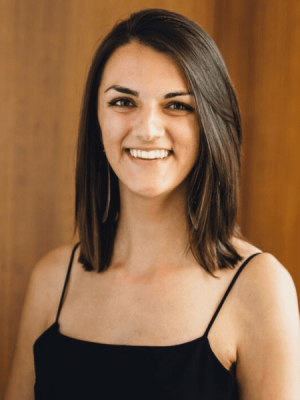 Senior Marketing Manager • Family Reach Staff
As Senior Marketing Manager at Family Reach, Autumn ensures brand consistency and oversees all digital marketing campaigns, social media strategy, and influencer relationships. She believes in authentic living, and a combination of hard work and magical thinking.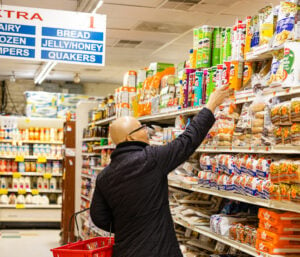 These tips will help you save money on food while you or your loved one is going through cancer treatment.
Read More »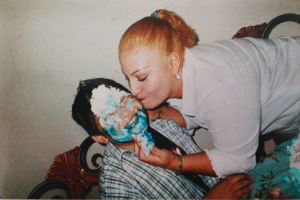 Angel shares how Family Reach allowed him to "breathe again" as he went through the financial and emotional challenges of his mom's cervical cancer treatment.
Read More »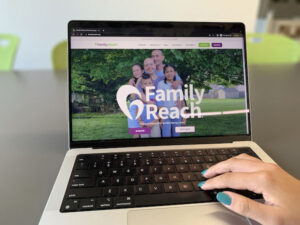 Meet the four interns who joined Family Reach this summer to help provide financial relief to families facing cancer nationwide.
Read More »
Sign up for Email Updates