7 Quick Tips for Managing Your Finances During Cancer Treatment
Your oncologist handles the treatment plan, nurses provide invaluable bedside care, caregivers are beside you every step of the way, and social workers are always there to answer a question — but there's one person missing.
A financial coach can help you manage the financial side effects of your diagnosis, ensuring your financial health will also be in trustworthy hands.
Through our financial coaching service program, you can work with one of our volunteer financial coach who's specifically trained to support clients facing cancer. Your free financial coach will help you organize your finances, decide which bills to pay first, keep up with payments, reduce your debt, consider cost-saving opportunities, and plan for the future — all within a few phone calls and emails. It's a casual, easy-going, made-for-you relationship, designed to set you up for the best financial success.
To give you a taste of what the program is like, here are seven tips from some of the financial coaches on our team.
1. Balance what's coming in with what's going out
"Start with cash flow. During cancer treatment, for example, work hours may be reduced but spending might stay the same. If you were already living 'check to check' prior to your diagnosis, you may need to reduce your expenses. It may seem daunting at first, but it can be as easy as switching to a low-cost cellphone carrier or choosing to make coffee at home!"
— Patrick Logue, CFP®, Florida
2. Take advantage of employee benefits
"I encourage my Family Reach clients to obtain a copy of their current employee handbook and benefits, confirm their current elections and beneficiaries, and find out the date of their next enrollment period in case there's an insurance plan that will save them more during treatment."
— Anonymous, CFP®, New Jersey
3. Keep track of what you're spending
"It's not easy, fun, or a quick fix, but your spending plan is an area you have the most control. Don't worry about pinching pennies, just create an awareness around your spending. Track and categorize every expense each day so you can align your spending with what's most important."
— Deidre Fernald, CFP®, Florida
4. Review your paycheck stub
"How many withholdings do you have? Are you contributing to a 401(k) or other retirement plans? Are there other pre-tax deductions? You can work with someone on your Human Resources team to understand what adjustments you can make during treatment. The important catch is none of these changes have to be permanent – but every dollar can make a difference today."
— Tom Bennett Jr., CFP®, California
5. Consider getting a life insurance policy
"If you're currently working, or a spouse is working, my advice would be to check with the respective employer and if possible, obtain a maximum amount of life insurance that doesn't require evidence of insurability. Some professional associations and churches will also offer group benefits like life insurance, so that can be another option."
— Jay Neary, CFP®, Wisconsin
Mom Navigates a World Upturned by Cancer and a Global Pandemic
6. Take care of your physical and mental health first
"I don't want finances to be the thing that keeps you up at night – we can find ways to move it down the list. Getting healthy needs to be the most important thing, and that includes taking care of your head and body as best you can! Maybe you're not able to do what you used to do in the same ways, but throwing a birthday party, treating yourself to a date night, or spending some money on things that make you happy can help relieve some stress."
— Anonymous, CFP®, California
7. Don't hesitate to sign up for free advice
"Financial Coaching is a free service – and it's really about helping people. It's not about the financial planner making money, it's a casual conversation that's customized to the patients and their families to help them make it to a better place financially. It's a short-term engagement between the financial coach and the family, but it can have a huge impact."
— Adam Spiegelman, CFP®, California
If you're a Certified Financial Planner™ professional, you can sign up to become a pro-bono financial coach here. Thank you!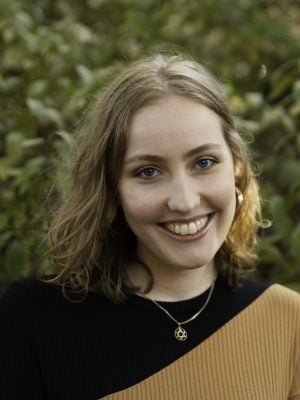 Senior Creative and Brand Manager • Family Reach Team
Always walking the fine line between her right and left brain, Stevie brings her creative and strategic thinking to her role as Senior Creative and Brand Manager. Her work amplifies Family Reach's voice and brings attention to the financial impacts of a cancer diagnosis.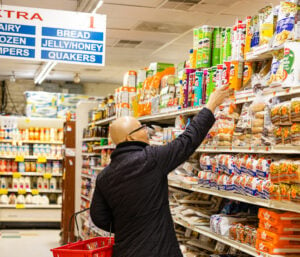 These tips will help you save money on food while you or your loved one is going through cancer treatment.
Read More »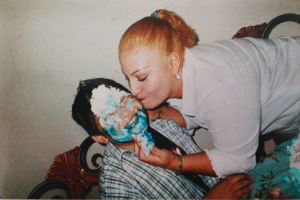 Angel shares how Family Reach allowed him to "breathe again" as he went through the financial and emotional challenges of his mom's cervical cancer treatment.
Read More »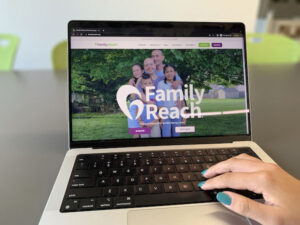 Meet the four interns who joined Family Reach this summer to help provide financial relief to families facing cancer nationwide.
Read More »
Sign up for Email Updates