9 Feel-Good Ways to Spread Positivity and Give Back This Holiday Season
We all need a win right now. Between the looming election, ongoing hardships caused by the pandemic, and missing normalcy with our loved ones, 2020 hasn't exactly been on our side. The Family Reach team has made many pivots to ensure our cancer patients are receiving the support they need, but truthfully it hasn't been easy.
What's held us together is all of you — our nationwide community. You have continued to show up for our families in need and we're excited to rally together one last time to finish this year on a positive note. Check out the diverse ways you can get involved with our beloved Hope for the Holidays campaign below and thank you for sticking with us!
But first, what is Hope for the Holidays?
Grounded in impact, filled with love, and elevated by community, our Hope for the Holidays program is your chance to be part of something greater. When cancer fails to recognize special occasions, families going through treatment cannot afford warm dinners, gifts, or winter clothes. This year, the additional financial hardships caused by COVID-19 are making celebrations feel even more out of reach.
Supporters from across the country donate and raise money to bring holiday joy to families in need. Whether it's helping cancer patients afford their mortgage payment, offering them financial planning, or giving them money for winter clothes, these tangible gifts embody the spirit of this magical time of year.
It's simple: The more money we raise, the more families we can support. Are you ready? 
1. Create a fundraising page
Everyone is looking for a way to feel good right now. By creating a simple Hope for the Holidays fundraising page, you can bring your loved ones together and give them a reason to get excited. If this year has taught us anything, it's the importance of appreciating the simple things in life and caring for others. This is your chance to do exactly that.

Whether your goal is $100 or $5,000, every dollar counts in ensuring families can enjoy the holiday essentials that many of us take for granted. Share your fundraising link with your friends, coworkers, and family to get them involved in this feel-good and impactful opportunity.
2. Make a donation of any amount
One of the easiest ways you can support cancer patients this holiday season is by making a donation. Seriously, every dollar counts and is greatly appreciated. Open up your hearts and your wallets (as our friend John Krasinski once said) and give today!
3. Sponsor a family
Another chance to unite your loved ones is by sponsoring a family together. Your generosity not only gives hope, but it also provides immediate financial relief so cancer patients can focus on what matters most – their health.

Here's how it works: $500 provides critical support to a family size of 2-4 while $1,000 supports a family size of 5 or more. When we receive your gift, we'll send you a family story to show the impact you're having and give you the chance to get to know our cancer heroes.
Reasons to Give Hope for the Holidays
4. Join Reach Athletes
Staring in November, we'll be hosting a handful of exclusive online workouts hosted by some of our favorite influencers. This is another great opportunity to build a team and fundraise together, all while working on your end-of-year fitness goals!
Similarly, our partners at Trillium Brewing Company are hosting a virtual Fall 5k to raise money for Family Reach. If you love craft beer and enjoy the fall weather, this event is for you! Registration closes on November 8 – don't miss your chance to join.
5. Save the date for #GivingTuesday
The biggest giving day of the year is taking place on Tuesday, December 1! We always have a lot of fun surprises in store and this year is no exception. Save the date, get involved beforehand, and follow @familyreach on social media so you don't miss a thing!
6. Share with your networks on social media
Spreading the word about Hope for the Holidays plays a huge part in making it a success! It raises awareness of the hardships cancer patients are facing and gives your network a chance to get involved in something meaningful. Again, everyone is looking for a reason to smile these days and you can be that silver lining.

Follow @familyreach, engage with our posts, and share our blog posts to show how you're making a difference. Not a fan of social media? No problem. Text or email this link to your friends instead: www.familyreach.org/holidays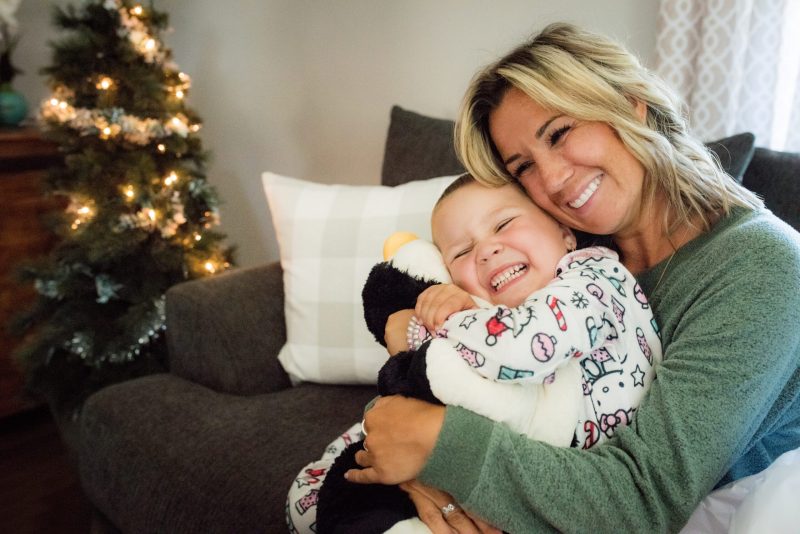 7. Sign up for our email list
Let's stay connected! We have a monthly newsletter that we'd love to share with you. We'll also send updates on Hope for the Holidays and end of year updates as the final months unfold.
8. Become a corporate sponsor
Want to keep it simple but make a lasting impact? Become a sponsor by making a donation of $10,000 or more. Your generosity ensures we can reach more families in need, providing them with holiday joy and critical essentials including safe access to treatment, funds to stay in their home, and financial guidance to overcome the many barriers they're facing.

Connect with us to learn more about the benefits of this gift. Email Taylor at [email protected] today.
9. Engage your employees with a giving week
Keep your team spirit high by engaging your employees with a giving week! Make it a friendly competition between departments or come together as an entire company to give back to cancer patients. This is one of the many ways our partners love working with us during the holidays and we always welcome new supporters.

Email Taylor at [email protected] for details today.
No matter how you choose to get involved, thank you for showing up for those in need.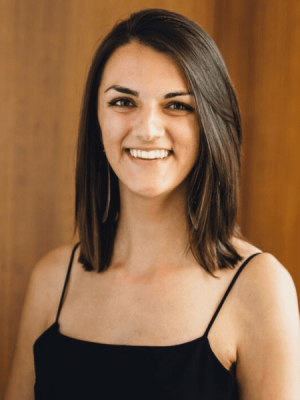 Senior Marketing Manager • Family Reach Staff
As Senior Marketing Manager at Family Reach, Autumn ensures brand consistency and oversees all digital marketing campaigns, social media strategy, and influencer relationships. She believes in authentic living, and a combination of hard work and magical thinking.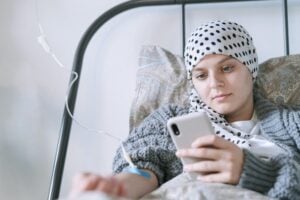 Here are some free financial resources for cancer patients and caregivers that our team of in-house social workers recommends.
Read More »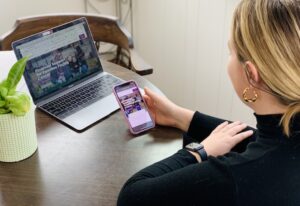 Find out how you can join our community in helping families facing the financial burden of cancer without having to make a donation.
Read More »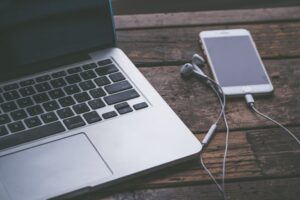 In celebration of Black History Month, here are some of the recent stories about Black cancer patient experiences that stuck with us.
Read More »
Sign up for Email Updates