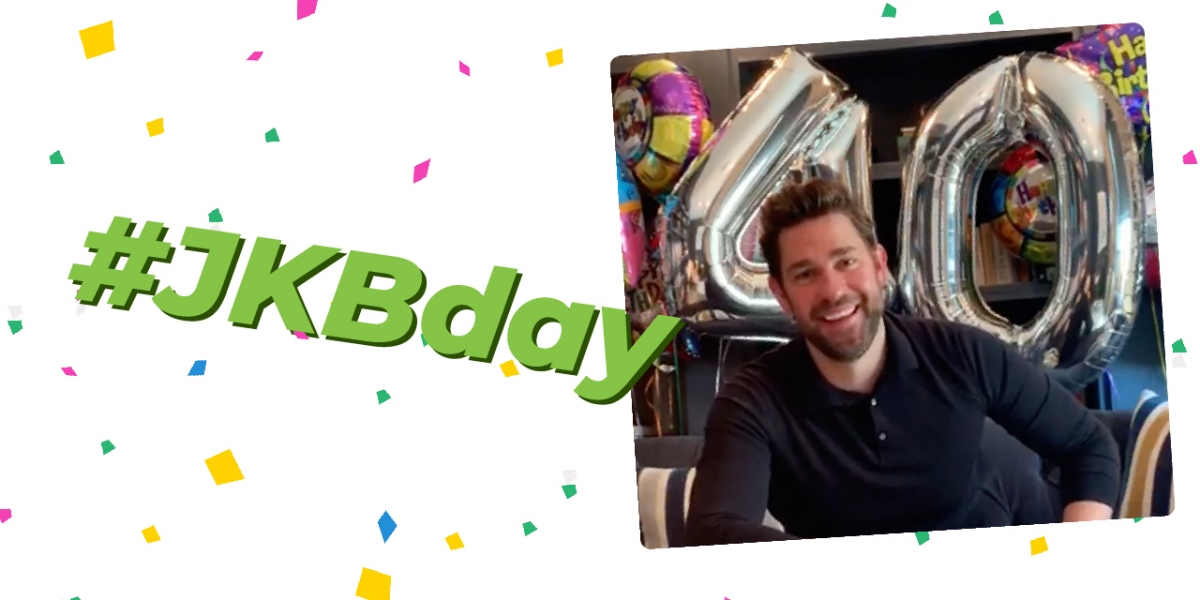 Thank You, John Krasinski!
It was around 12 p.m. in the Boston office on Sunday, October 20. The Family Reach team stared at their screens, coffee and tea at the ready, anxiously refreshing Twitter with anticipation. Then it finally came. It was real.
John Krasinski tweeted a video announcing his 40th birthday in the humorous, heart-warming way that made us all fans of his in the first place. But there's more: John asked his followers to open their cyber-wallets and send him birthday gifts in the form of donations for Family Reach. Cue the confetti, champagne, and clapping … #JKBday was officially in full swing!
Let the #JKBday celebrations begin
After the video was live, John started personally retweeting fans and commenting on posts as the donations and birthday wishes rolled in. Many of those who donated on Venmo received a thrilling notification: "John Krasinski liked your payment." After years of radio silence, John returned to Facebook to reach even more people on the big day.
We won't lie to you – the Family Reach team was having fun interacting with John online like everyone else, despite the fact that he's been part of our team for years. John is a long-time supporter of Family Reach, attending Cooking Live! events with his esteemed wife, Emily Blunt, and putting smiles on little cancer-hero faces. 
John came to us just two weeks before his birthday with the crazy idea that eventually became #JKBday.

"Getting to bounce ideas around with John at his office in NYC was surreal," said Autumn Dube, Content Manager at Family Reach. "He is so genuine and thoughtful, I was in awe watching his mind work to create this campaign. Best part is he was truly excited to dedicate his birthday to our families, and of course he went above and beyond to do so."

Inspired by his contagious enthusiasm, we worked tirelessly with him and his team to make it happen. And as #JKBday took off, it started to sink in that we really were pulling off something incredible.
#JKBday reaches hearts near and far
It wasn't long before recognizable names started joining #JKBday, including Amazon Prime Video and the legendary Malala Yousafzai. (Cut to the Family Reach team, cheering and jumping out of their seats.) 
Soon after, John started to call out celebrities on his account, jokingly "blackmailing" them to get his famous friends in on the #JKBday fun – and provide five-star Twitter entertainment for his followers, of course. The star-studded list included Ryan Reynolds, Ellen, Jimmy Kimmel, Chris Pratt, The Rock, and Chris Evans. Ming Tsai, celebrity chef and Family Reach National Advisory Board President, even shared a video of him and Reese Witherspoon. The following morning, Hugh Jackman kept the celebrations going by answering John's tweet and donating.
In between John's celebrity call outs, he also brought it back to our mission, sharing videos of our cancer heroes along the way. A big highlight was when he retweeted our video of Camille sharing her connection to Family Reach, referring to her as his hero. Yes, we immediately called Camille. Yes, we absolutely all had tears in our eyes.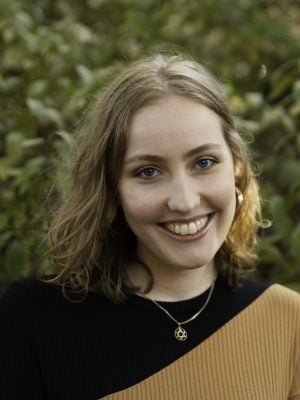 Senior Creative and Brand Manager • Family Reach Team
Always walking the fine line between her right and left brain, Stevie brings her creative and strategic thinking to her role as Senior Creative and Brand Manager. Her work amplifies Family Reach's voice and brings attention to the financial impacts of a cancer diagnosis.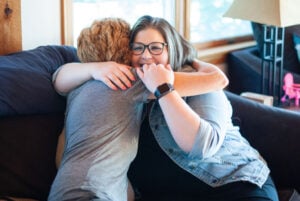 Help caregivers like these support their families during cancer treatment.
Read More »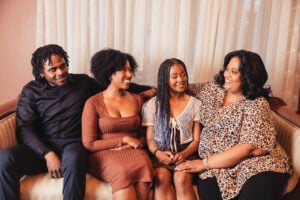 Nicole shares how Family Reach offered not only financial support during cancer treatment, but also a community.
Read More »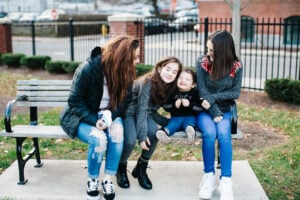 Find out how partners like AbbVie and the AbbVie Foundation help us scale, challenge the status quo, and invest in a better system for people with cancer.
Read More »
Sign up for Email Updates