Financial Coaching's Long-Lasting Impact: Juan's Story
Financial coaching is a transformative experience for families facing cancer and financial coaches alike –find out how financial coaching impacted Juan and his financial coach, Tony, for the better.

Juan is an athlete, a competitive and hardworking spirit, and happiest when with his family.

When he was diagnosed with leukemia at age 26, financial stress became the center of his family's universe. Walking into the hospital before he received his official diagnosis, his mind went straight to the question: "How will I afford my medical bills?"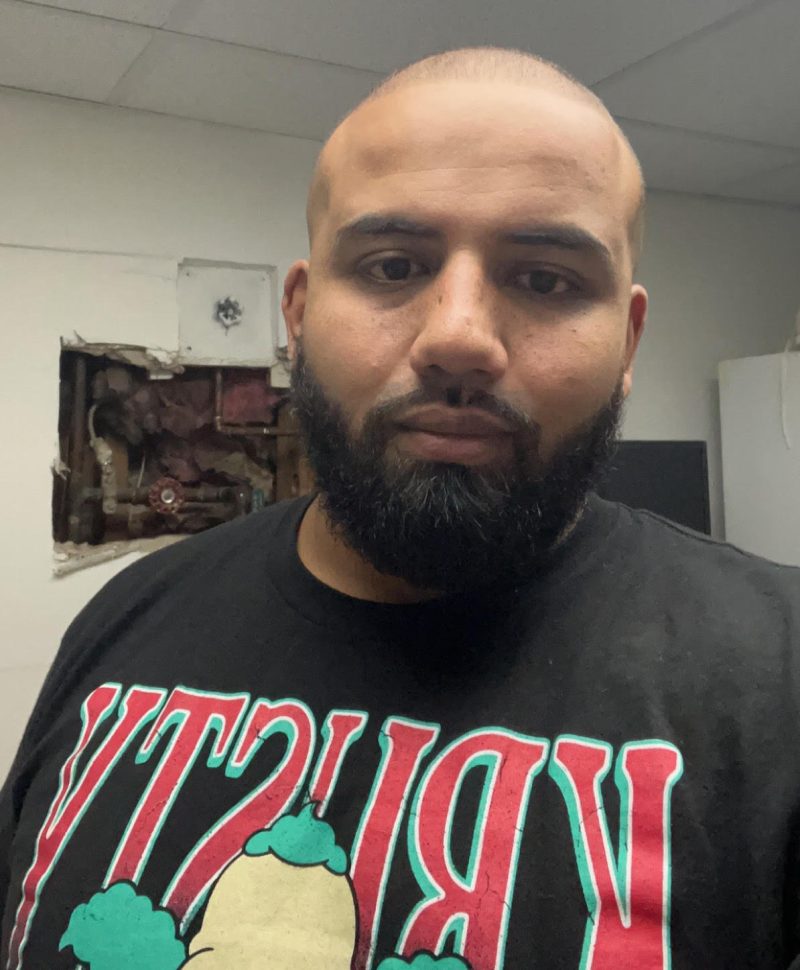 "I remember being worried more about my finances than the challenge of beating cancer itself," Juan said. "I couldn't keep up with my bills, had to give my car away, and relied on other people for help. It was depressing."
Juan didn't want debt to control his life any longer. When he contacted Family Reach, we matched him with one of our pro-bono Certified Financial Planner™ professionals (CFP®) to get his finances back on track.
Free financial advice for families facing cancer
Developed in partnership with the Foundation for Financial Planning and Financial Planning Association, Family Reach's Financial Coaching Service pairs families with a pro-bono Certified Financial Planner™ professional (CFP®) for free advice and recommendations.
Juan was connected with Tony, a financial planner who had worked with families of all income levels and understood the financial situation he was in.
"Tony was very empathetic and supportive, but he also didn't allow me to make excuses," Juan shared. "He was very honest with me without demeaning what I was going through."
Tony was able to help Juan prioritize and stay present while building the best financial future possible. The biggest lesson Juan learned: "Paying off one thing at a time, without forgetting about everything else."
For Tony, it was an opportunity to share his skills and help a family eager to turn their finances around. "Juan genuinely wanted to improve his situation and look forward instead of backward," says Tony. "He realized he had a tough break, but he wasn't going to let it define him."
Why Pro-Bono Financial Coaching is Critical During Cancer Treatment
Financial guidance with long-lasting return
Four years after his coaching sessions with Tony, Juan is feeling confident about his finances. "Thanks to the resources and advice Tony gave me, I have no concerns," he says. "I'm staying on top of my bills and enjoying life. Oh! And my credit score shot up with Tony's counseling."
Juan recently reached out to Tony, letting him know how valuable his lessons have been in his day-to-day life and proving that financial coaching truly leaves a permanent mark on families.
"If you're facing cancer and worried about your finances, don't hesitate to reach out for financial support," says Juan. "Take the first step toward a better life. These coaches truly care about you and are amazing at what they do."
Tony adds, "There's no need to feel embarrassed about meeting with a financial coach. People want to help, but you must take the first step."
The benefits of financial coaching are not one-sided. "Knowing that I can make a real difference in someone's life is more significant than any material reward," says Tony. "This program is a great way for financial coaches to offer guidance and meaningfully support families facing cancer."
Could financial coaching help you or someone you know? Find out more here.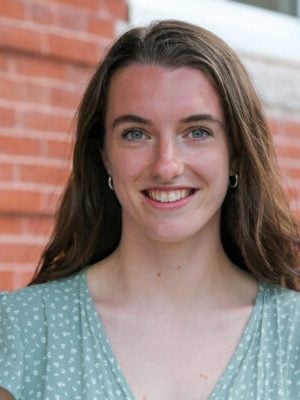 Content & Storytelling Coordinator • Family Reach Team
As Communications Coordinator, Mary creates and promotes content that spreads the word about Family Reach's mission. Mary brings her love of storytelling to her work, and a commitment to a world where socioeconomic status doesn't determine chances of survival.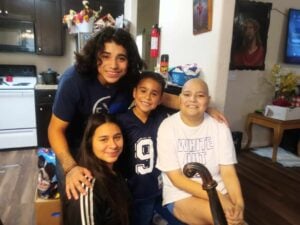 Your holiday giving provides financial relief to families like these who are facing cancer this winter.
Read More »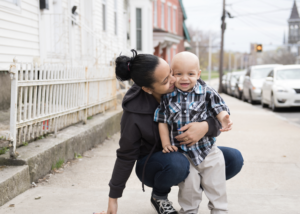 Curious what a donation to Family Reach does? Here's a breakdown of how donations to Family Reach provide financial support to families facing cancer.
Read More »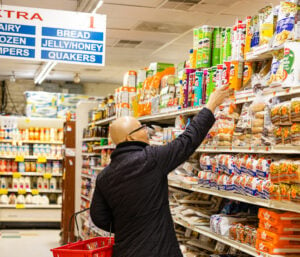 These tips will help you save money on food while you or your loved one is going through cancer treatment.
Read More »
Sign up for Email Updates