Why Pro-Bono Financial Coaching is Critical During Cancer Treatment
When Raven's 5-year-old son Noel was diagnosed with acute lymphoblastic leukemia in 2019, the diagnosis threatened to take everything away — including her plans to buy a home for herself, Noel, and his three siblings after a recent divorce. Every time she missed work to care for Noel, her savings vanished and overdraft fees became a monthly reality.
One day when she was at the clinic where Noel gets treatment, Raven saw a posting for Family Reach's financial coaching service. Her social worker submitted a referral on her behalf and we quickly introduced Raven to Robert Sharer, a pro-bono Certified Financial Planner™ (CFP®) professional who could give her advice about her money concerns.
"Mr. Sharer showed me ways to manage my finances, stretch them through the month, and stay consistent with a home buying program" Raven shared.
Robert's guidance helped lead to celebrations in January 2021 when Raven purchased a home for her family.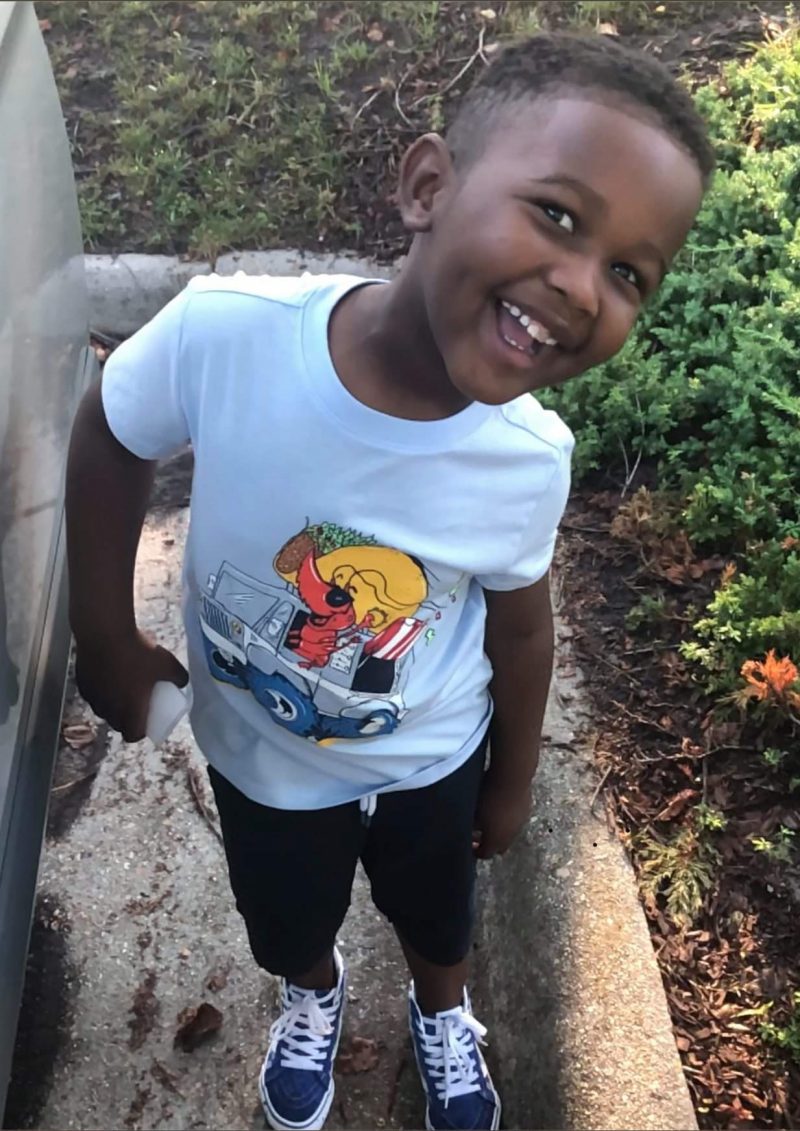 No family should have to choose between their health and their home because of a cancer diagnosis, yet reasons beyond their control often force patients and caregivers to make unimaginable financial decisions. This is why Family Reach created comprehensive services, which includes the free financial coaching services that helped Raven.
Here's a look at how financial coaching came to be and the ways it can help families facing the financial crisis that too often follows a cancer diagnosis.
The financial coaching origin story
As we reflect on 25 years since Family Reach's founding, the establishment of the financial coaching service stands out as a pivotal moment in our history.
The goal was to expand beyond the temporary relief of emergency grants and provide patients and their families with a more comprehensive treatment plan. Through collaboration with the Foundation for Financial Planning (FFP) and Financial Planning Association (FPA), we developed what was originally known as Financial Planning for Cancer.
"The ultimate vision of our partnership was to bring pro-bono financial planning and guidance to at-risk patients, as early in their cancer journey as possible," shared Jon Dauphiné, Esq., Chief Executive Officer of FFP. "We want to help families avoid or mitigate the financial toxicity of the disease to improve financial and health outcomes."
Since launching in June 2018, we've served 1,038 families and counting with help from the 245 Certified Financial Planner™ professionals who graciously donate their time and expertise to support families facing cancer.
How financial coaching works
The service matches patients and caregivers with pro-bono financial coaches for free advice about managing their money during and beyond cancer treatment. This financial coaching can include bill prioritization, budgeting tips, cost-saving options, debt management, asset organization, planning for the future, and more. Combined with financial education, resource navigation, and emergency relief, these services form Family Reach's comprehensive services list.
46-Year-Old Cancer Hero Calls Family Reach's Free Financial Planning a "Game Changer"
To get paired with a financial coach, patients and caregivers can apply to our services online or their social worker can complete the application on their behalf. The Family Reach team will then match the family with a volunteer financial coach, and they will reach out to the family via phone or email to introduce themselves. From there, the family will meet with their coach 2-3 times, and they can email as needed before and after the meetings.
On the CFP® side of things, those who are interested in volunteering as a financial coach can sign up here. They complete two trainings, one focused on providing pro-bono services and the other specific to supporting the cancer community. Once fully onboarded, they're matched with about three Family Reach clients each year.
The power of free financial coaching for families facing cancer
Our volunteer financial coaches often highlight the value of listening to and validating the patients and caregivers they work with.
From Robert's perspective, "I think the most important thing I did for Raven was to be supportive and encouraging. I listened to her plans, offered suggestions, went over numbers with her, and told her not to be discouraged by short-term setbacks. Ultimately, her successes are down to her and her positive attitude!"
For Camille, a 39-year-old breast cancer patient, the service proved to be "invaluable" to her and her husband, and Jim Davis, CFP®, was "truly a gem of an asset throughout this challenging time."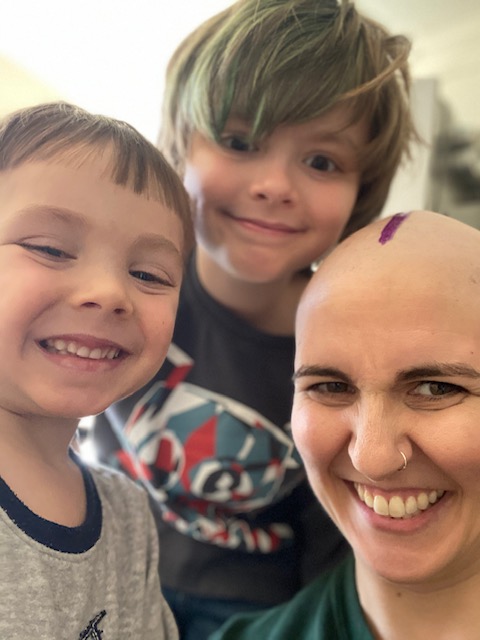 Due to the demands of treatment, Camille has been out of work since January and the loss of income made it difficult to keep up with the cost of treatment, regular monthly bills, and the extra expenses of having two young children at home full-time because of the COVID-19 pandemic.
"The most reassuring thing I learned from Jim is that it's okay when financial planning goes awry," she explained. "Life is not static and challenges will come along. Be flexible and know that you can always come back to your plan once the challenge is behind you."
With each conversation, Jim's advice helped Camille and her husband understand their financial situation and make decisions that would make it better.
"In the midst of cancer, you, or your loved one, are being pulled in a million different directions — emotionally, physically, mentally, financially — and it's our job to help you sift through this information, as best as we can, and provide you with some sense of clarity and direction," said Jim. "We're not miracle workers, but we are trained to look at your situation from a number of different angles and are eager to help as you navigate through this season of life."
They may not consider themselves miracle workers, but these volunteer financial coaches are a critical part of the financial treatment team that complements medical care teams. Their guidance helps eliminate financial distress from cancer journeys, and it's hard to put a price tag on such meaningful support.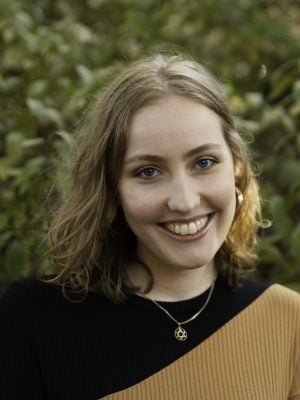 Senior Creative and Brand Manager • Family Reach Team
Always walking the fine line between her right and left brain, Stevie brings her creative and strategic thinking to her role as Senior Creative and Brand Manager. Her work amplifies Family Reach's voice and brings attention to the financial impacts of a cancer diagnosis.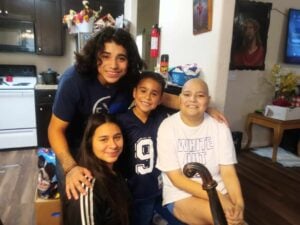 Your holiday giving provides financial relief to families like these who are facing cancer this winter.
Read More »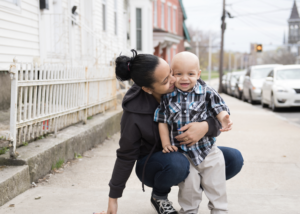 Curious what a donation to Family Reach does? Here's a breakdown of how donations to Family Reach provide financial support to families facing cancer.
Read More »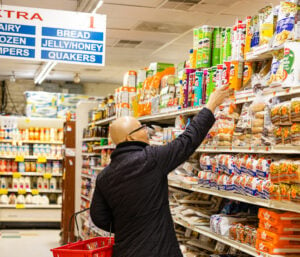 These tips will help you save money on food while you or your loved one is going through cancer treatment.
Read More »
Sign up for Email Updates