What We're Reading: 5 Perspectives on Health and Wellness in Black Communities
With this year's theme of health and wellness, Black History Month is sparking conversations about the legacy of Black scholars and medical practitioners, wellness rituals among Black communities, and the barriers to standards of care that Black patients often experience.

Family Reach's mission to support families facing the many of costs cancer often leads our team down similar paths, as we work to understand how we can meet patients where they are and make our services as equitable as possible.

From reflections on healthcare disparities to a heartwarming story of a community-building patient advocate, here are some impactful additions to the conversation.
Reflecting on the Black History Month theme of health and wellness, this article highlights Black scientists, researchers, and leaders who have challenged health disparities, broken down racial barriers, and advocated for their communities.
The article celebrates generations of Black voices, from civil rights activists like Web Du Bois to cancer researchers like Dr. Funmi Olopade and Dr. Juliet Daniel to athletes and mental health advocates like Simone Biles and Naomi Osaka. It also serves as a reminder for everyone to "explore how we can do better for future generations of Black people who have seen their communities left behind in global health for far too long."
In an exclusive video interview with SurvivorNet, Dr. Anita Johnson talks about the racial disparities in cancer care and the need for better access to healthcare, particularly for Black Americans.

As the chief of surgery at Cancer Treatment Centers of America in Atlanta, Dr. Johnson speaks from her experience serving patients in a city with some of the highest death rates from breast cancer in the country. She explains that many African American women do not receive the same standard of care as patients of other races and lays out key tactics for closing these gaps in care — including improved access to screenings, clinical trials, and support.

Watch the video.
Wakenda K. Tyler, MD, division chief of orthopedic oncology at Columbia University, breaks down the hard truth that the medical community can do a better job at overcoming disparities in cancer care.
"As a cancer surgeon, my work is often punctuated by heartbreaks. But the loss of life due to inequity feels like one of those heartbreaks that can be prevented," Dr. Tyler writes. "Surely if we can cure so many cancers all over the body, we can also cure the social ills, prejudices, and disparities in healthcare that divide us."
Dr. Tyler suggests small changes with big impact, such as fast-tracking pathways for rural patients, creating satellite centers for early screening and detection, and hiring care navigators. She also urges her fellow physicians to remain diligent in efforts to target systemic issues and provide equal care across race and class.
When she was going through treatment for breast cancer at 38, Tiah struggled to find support that was catered toward her experience as a Black woman. Knowing the impact that community can have on well-being and healing, Tiah decided to create her own support group for Black women going through treatment.
Reflecting on her own experience with "questions about fertility, what are the differences of a cancer diagnosis for a Black woman versus a white woman, treatment, [and] all of that," Tiah encourages other Black women not to suffer in silence and lean on each other to know if they're getting the standard of care.
Tiah's group is called "My Breast Years Ahead" and it proudly serves as a support network for nearly 600 Black women.
As we focus on health and wellness during Black History Month and beyond, this year's theme for World Cancer Day also serves as a rallying cry for our collective efforts toward equitable healthcare.
The initiative is highlighting the need to close the care gap in cancer, often caused by the social determinants of health that can stand between people and cancer prevention and treatment. Where someone lives, where they come from, what they do, and who they love should not define their chance of surviving cancer, but right now these factors do.
Closing the gaps in cancer care will require collaboration, and World Cancer Day is calling on everyone to be part of the change.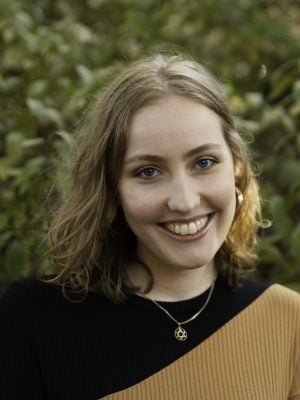 Senior Creative and Brand Manager • Family Reach Team
Always walking the fine line between her right and left brain, Stevie brings her creative and strategic thinking to her role as Senior Creative and Brand Manager. Her work amplifies Family Reach's voice and brings attention to the financial impacts of a cancer diagnosis.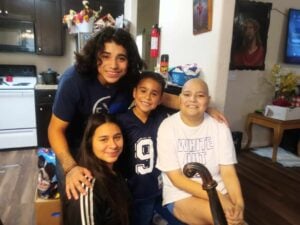 Your holiday giving provides financial relief to families like these who are facing cancer this winter.
Read More »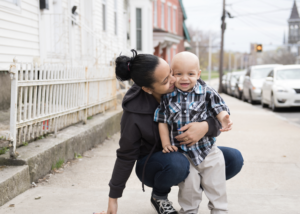 Curious what a donation to Family Reach does? Here's a breakdown of how donations to Family Reach provide financial support to families facing cancer.
Read More »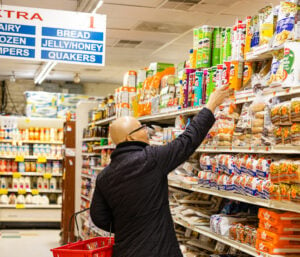 These tips will help you save money on food while you or your loved one is going through cancer treatment.
Read More »
Sign up for Email Updates