5 Things We Wish We Knew: Parents Share their Tips about Childhood Cancer
What do you wish you knew before you heard your child's doctor say "cancer"?
No parent can prepare for finding out their child has cancer, but reflecting on the moment can bring a flood of "what ifs" to the forefront of your mind. While the journey is far from a straightforward path, hearing from other moms and dads about their experience may help you navigate your own.
We posed the question to a few parents of cancer heroes and they delivered raw, honest, and heartfelt answers in the hopes of helping their fellow caregivers.
Based on their reflections, here are five things to know about childhood cancer:
1. The warning signs
Pediatric cancer is not always easy to diagnose, which can mean multiple trips to the doctor, several tests, and lots of question marks before the cancer can be treated. Brittany, mom of three-year-old cancer hero Ezra, recalled that cancer didn't even cross her mind when her son was first showing what she now realizes were signs of neuroblastoma.

"The only sign we had was that our energetic toddler who was previously able to run, jump, and climb like a monkey, started to walk a little funny and stopped enjoying his normal activities as much," she explained. "It was a month of doctor visits and hospital trips before they did the right testing and gave us Ezra's diagnosis."

For 13-year-old Saqora, the symptoms were that she was sleeping excessively and had pain in her right side.

"We later found out that the pain was because her liver was inflamed, but I wish I had known these were warning signs of leukemia so we could have caught it faster," shared Saqora's mom, Marsha. "When something's wrong, consider if the symptoms could be cancer because sometimes they are overlooked at the doctor's office or they treat for different things."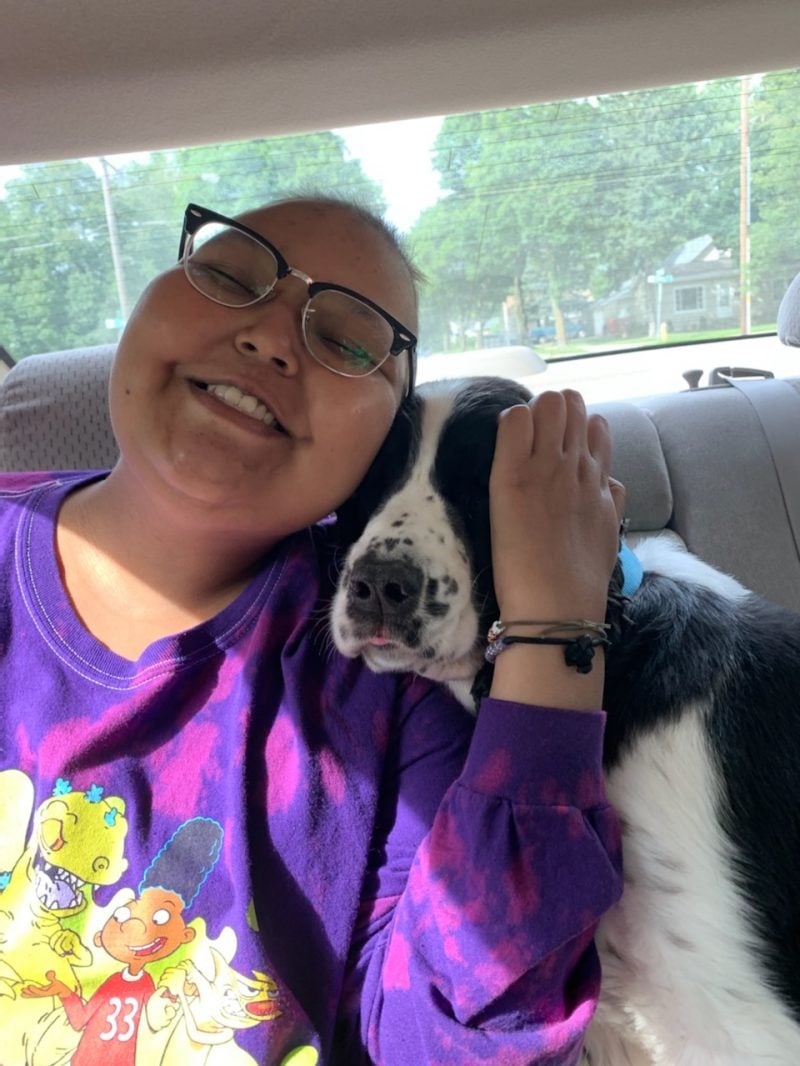 2. The eating challenges
"It might sound minor, but cancer treatment will completely change your child's eating habits," Brittany said.

This is a common side effect of chemotherapy no matter the patient's age because the treatment affects tastebuds. However, since children are still developing their taste and may refuse to eat certain healthy foods, it's not unusual for doctors to recommend a feeding tube so pediatric patients get the nutrients they need during treatment.

Brittany reflected on Ezra's experience, which started out with an NG tube down his nose to his stomach that causes a lot of discomfort and anxiety for toddlers when it needs to be replaced.

"We didn't know how long Ezra would be in treatment, but looking back, I would have opted for the g-tube from the beginning which is much more comfortable and has direct access to the stomach," she advised. "Also, for Ezra, the NG tube made him stand out more than having no hair. Watching him play amongst his friends without his NG tube now is such an endearing sight!"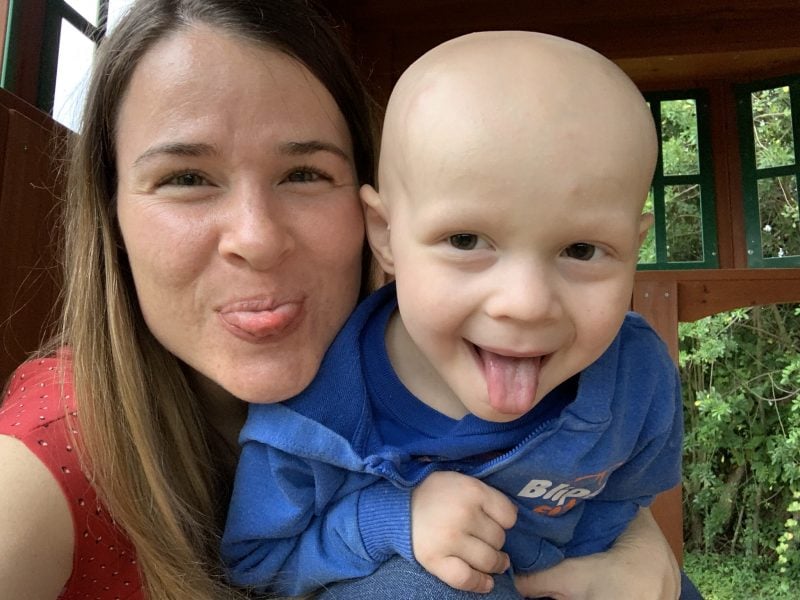 3. The "hidden" costs of cancer
Cancer is a health crisis followed by a financial crisis, and it won't take long for the financial side effects of a diagnosis to take their toll on the entire family.

Marsha encourages other caregivers to "be prepared to take off work for a long time and get help where you can so you can be with your child in their biggest time of need." She continued, "Financially, cancer is overwhelming because you never really know when the hospital stays will be and how long they'll last."

For Ezra's family, costs like extra gas to get to and from treatment, more cleaning supplies, and food on the go in addition to copays and uncovered medical bills created financial stress.

"Knowing these hidden costs ahead of time might have prepared me to budget and plan better," Brittany said. "However, don't be afraid to ask your social worker for help! Mine helped me apply for several financial assistance programs that provided so much comfort as we adjusted to life of treatments, doctors appointments, scans, labs, and port accesses."

The financial burden of cancer also affected Thea's family, a two-year-old cancer hero who was diagnosed with leukemia in January 2020.

"No one only really considers all of the financial effects, but for us, Thea spent the majority of eight months in the hospital as an inpatient for her treatment, and we were required to have one family member with her at all times," said Thea's mom, Tera. "I could only work 12 hours a week instead of my usual 40 so it became very difficult to pay for our mortgage and other 'normal' monthly bills. Not to mention the hospital bills, clinic visits, and everything else we paid for before our high deductible was met."
Letters of Wisdom From Cancer Dads
4. The long road to "cured"
No one invites cancer into the family, and unfortunately, it doesn't make quick visits. There's no shame in admitting that this will be a difficult time or accepting help along the way.

"I wish I had known how much cancer would affect everyone in the family and how long it would be before they can actually say she's cured!" said Marsha. "Just know it's going to be the longest and hardest journey of your child's life."

You'll discover things that work for your family as you go, though Tera advises other caregivers to prepare for certain unexpected adjustments, such as feeling isolated while your child is in treatment.

"Nobody tells you how lonely cancer can be," shared Tera. "This has a lot to do with the COVID-19 precautions we have to follow, but even without the pandemic there are limitations on interacting with people because you don't want to take any chances of your child getting an infection."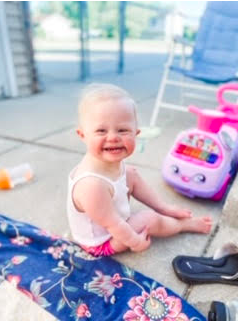 5. Cancer is not your fault
No parent or caregiver can control cancer, though you're not alone in the stress that results from the heartbreaking news about your child's health.

Marsha recalled "feeling horrible when Saqora was diagnosed because I had no idea this was in her body and I just want what's best for her." Tera admitted that "it took me a while to stop blaming myself for Thea's leukemia, even though there would have been nothing I could have done to change it."

We recognize that it doesn't make the journey any easier, but know there is nothing you did wrong to end up here. You're still a hero in your child's eyes, and you'll be by their side every step of the way.

As you navigate your child's cancer journey, keep these nuggets of wisdom from Brittany in mind: "Don't blame yourself, just do your best to help them. Children are resilient, and even though none of this is normal, you will eventually find a new normal that works for you. Take everything one day at a time and enjoy the little things."
If you or someone you know is struggling financially due to cancer, find out how our Financial Treatment Program can help.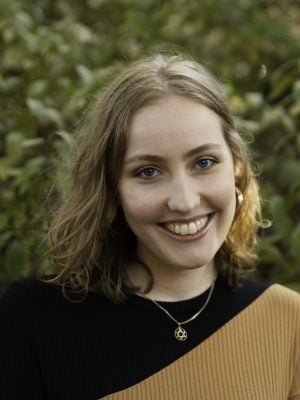 Senior Creative and Brand Manager • Family Reach Team
Always walking the fine line between her right and left brain, Stevie brings her creative and strategic thinking to her role as Senior Creative and Brand Manager. Her work amplifies Family Reach's voice and brings attention to the financial impacts of a cancer diagnosis.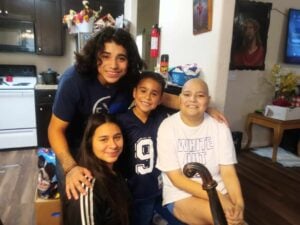 Your holiday giving provides financial relief to families like these who are facing cancer this winter.
Read More »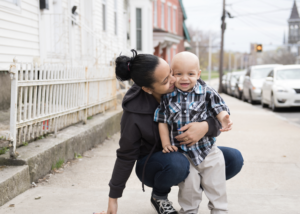 Curious what a donation to Family Reach does? Here's a breakdown of how donations to Family Reach provide financial support to families facing cancer.
Read More »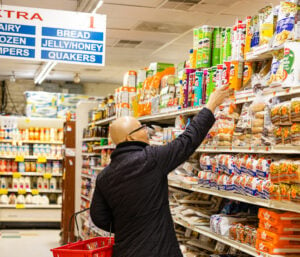 These tips will help you save money on food while you or your loved one is going through cancer treatment.
Read More »
Sign up for Email Updates