Your Guide to Managing Food Costs During Cancer Treatment
Food. It's vital to our existence as human beings, along with water and shelter. However, it's not so clear cut when someone is diagnosed with cancer.

Nothing is business as usual when it comes to cancer – and that includes a patient or family's dietary needs. From chemotherapy-driven diets to additional food expenses when spending long days at treatment centers, cancer takes a significant toll on eating habits and monthly food budgets. And with the COVID-19 crisis making grocery stores intimidating for anyone right now, these costs and concerns related to food are only compounded for families dealing with cancer treatment.
Adjusting to cancer-related dietary needs and challenges  
Families facing cancer have additional needs and challenges related to food, especially because it contains the building blocks of all our energy. During cancer treatment, eating healthy can help a patient feel better and maintain their strength.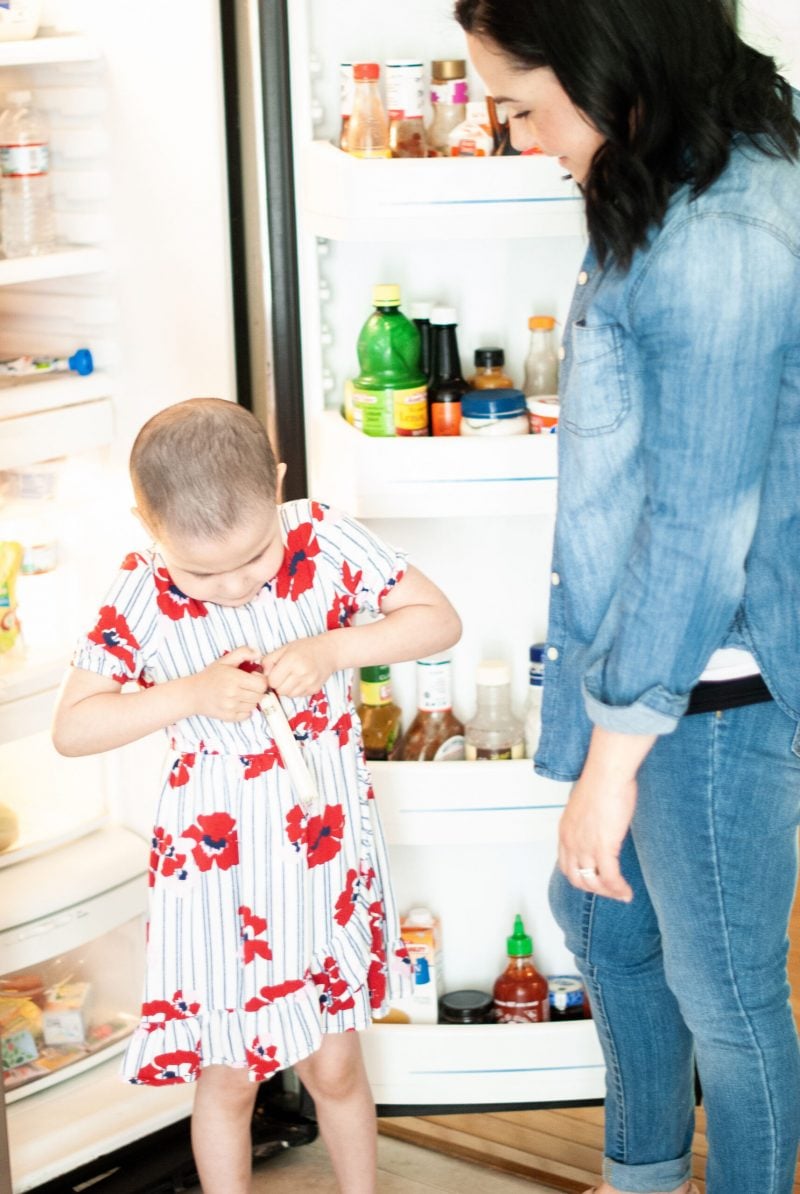 However, there are some additional concerns outside of just "eating right" that impact people going through cancer treatment. With surgery, radiation, chemotherapy, and ongoing doctor's visits, there are a number of side effects related to food and appetite that cancer patients experience.
With chemo, patients can experience unpleasant side effects like diarrhea, nausea, and mouth sores – all of which can understandably make someone not want to eat, or even drink. Still, treatment causes a lot of stress on the body, and if patients aren't eating or drinking, it can be a roadblock to recovery because they aren't getting the nutrients they need.
This is why children, for example, are often placed on a gastronomical tube, or G-tube, to get nutrients during treatment. The longer they're unable to eat, the longer they have to feed through the tube. It's a tough situation to be in; patients hate being on a G-tube, but they're so impacted by their treatment that they can't get the nutrients they need otherwise.
When undergoing treatment, patients also have the extra layer of concern that comes with a weakened immune system. There are strict rules on food safety that immunocompromised patients need to follow, such as:
Avoiding foods like blackberries and raspberries that have little nooks and crannies that are hard to fully clean.
Eating food shortly after being prepared, so that bacteria doesn't have the chance to grow on its surface.
Drinking specific bottled water after a bone marrow transplant, which is more expensive than being able to drink from the tap.
Adding up the food costs
Food costs money. This isn't a revolutionary statement, true, but it's something very relevant to every family with a loved one facing cancer.
A cancer diagnosis often forces a patient or caregiver to stop working, which means families need to cut their monthly spending to cope with the loss of income. While you can save money on food, it isn't something you can completely remove from the equation. As a result, many families have to go on food stamps during treatment – though we often hear from patients and their loved ones that these don't go far enough.
In the wake of the COVID-19 crisis, grocery shopping has proven even more challenging. The shelves are empty of canned basics, produce sections are picked over, and cleaning supplies and necessary household items are gone. Bottled water, like what many immunocompromised patients need to drink, is one of those necessities that is hard to come by while stores are out of stock due to the pandemic.
What's more, families on the Special Supplemental Nutrition Program for Women, Infants, and Children (WIC) have limited options. When healthy people stocking up for social distancing buy all the WIC eligible items, families who rely on the program are out of luck.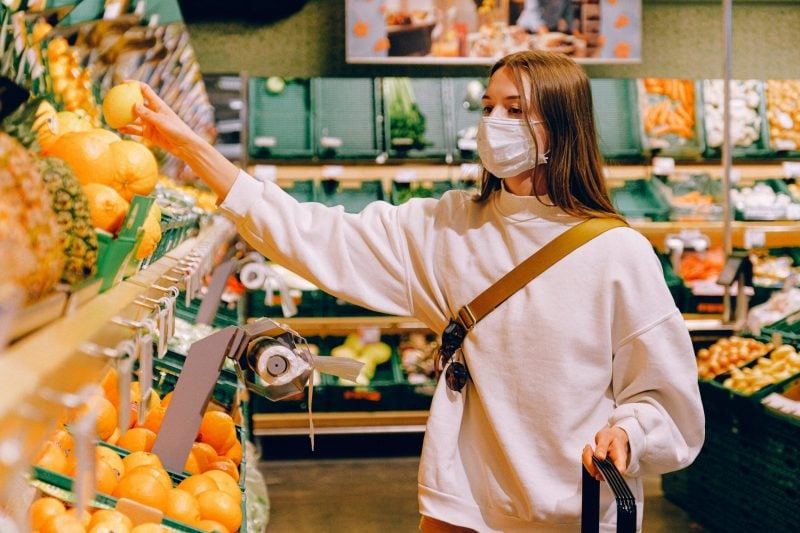 During treatment, food costs go beyond weekly groceries. Your fridge and cabinets could be full, but if you're a parent at the hospital with your child when they're inpatient for months at a time, you might need to eat out occasionally. If you're traveling for treatment away from home, you'll also need to pick up food on the road and will likely go to a local restaurant or purchase from the hospital cafeteria while you're there. These are all extra costs, on top of your usual groceries.
This applies in other cases, too. Let's say you have a full day of doctors appointments. You're juggling times and names and details, trying to decide which parent is going to pick up the patient's sibling from school, and by the end of the day, you're exhausted and making a full meal is not going to happen. At times like these, you're going to order delivery or pop a frozen pizza in the oven because that's all the energy you can muster. And we're here to tell you: that's absolutely okay.
The cost of food isn't just monetary. It's the effort and time that many busy people don't have, let alone families who have to add the hospital to their list of errands.
Saving money on food during treatment
While there are many tips for saving money on food out there, many seem completely out of reach for families facing cancer. For instance, meal prep is a popular money saving trend. You buy all your supplies, spend a few hours on Sunday making everything, and then you're all set for the week. However, schedules packed with hospital visits and doctors appointments sadly don't allow for this kind of prep.
The important thing to remember is that you have to find solutions that work for you. Buying generics can be a good way to save money, but speaking as a formerly extremely picky eater, all generics are not made equal. If your child is not so happy about eating generic cereal, or if the generic cleaning supplies don't go as far as you need, that's okay. On the flip side, people often tout the benefits of organic foods, but if those are too expensive at your local grocery store, don't feel obligated to buy them.
While your answers will likely be specific to you, here are some ways to start looking for solutions to your food-related concerns:
Talk to your medical care team. Many hospitals have a nutritionist on staff, who can help guide you through nutrition solutions that work for you.
Ask your social worker for help, too. They may have access to gift cards for the grocery store or other local resources.
Contact Family Reach to be paired with a pro-bono Certified Financial Planner™ who can help you develop a realistic budget for food expenses during treatment.
When friends and family ask you what they can do to support you, tell them making meals that last in the fridge or freezer would be helpful.
We know: You have a million things going on. Food is important, and you're doing the best you can to make sure it gets on your family's plate. It's always okay to ask for help – and needing help buying groceries is no different.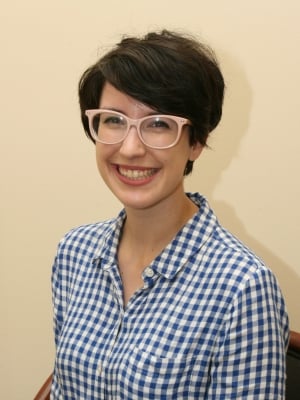 Lead Resource Navigator • Family Reach Staff
Devin Traxler is a social worker in our New Jersey office. She is one of our Resource Navigators and enjoys working with families and social workers across the country. When she's at home, she likes to hang out with her cat and two dogs, and work on art projects.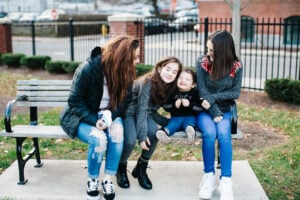 Find out how partners like AbbVie and the AbbVie Foundation help us scale, challenge the status quo, and invest in a better system for people with cancer.
Read More »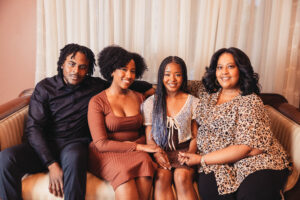 Check out the impact, milestones, and stories that defined another year of providing financial support to families facing cancer nationwide.
Read More »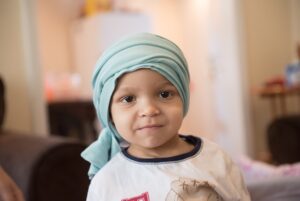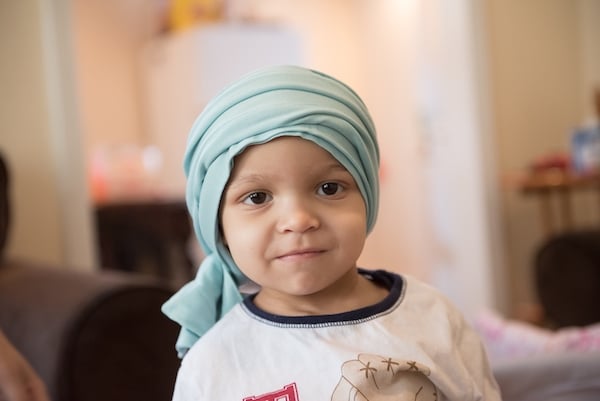 Family Reach CEO Carla Tardif reflects on 2022 and calls for community support to fight for cancer equity.
Read More »
Sign up for Email Updates