Mom Navigates a World Upturned by Cancer and a Global Pandemic
Pamela has been a school teacher for many years, and more recently, a nanny as well. But when a surprise emergency room visit led to a cancer diagnosis, she had to leave both positions in preparation for treatment.
Diagnosed with stage IV colon cancer at 51 years old, Pam knew she had to act quickly – especially with her 10 year-old adopted daughter, Deleiyah, at home. She began aggressive chemotherapy treatment, and her cancer story began to unfold.
Finding help before reaching a financial breaking point  
Prior to her diagnosis, Pam was earning a steady income, receiving supplemental support in food stamps and an adoption subsidy, but that barely covered her rent. Pam has family in Las Vegas and some local to her in Ohio, but she couldn't rely on them financially. She needed more help.
"I had to tell my boss I was going to have surgery, but I couldn't tell her when I was coming back," said Pamela. "I didn't know how long recovery was going to be. I was really at a loss for words."
Only adding to the stress of getting to and from the hospital for treatment and appointments, Pam's 19-year-old car was in desperate need of repair. It was in such poor condition that her mechanic didn't feel it was worth repairing. Instead, he advised her to buy a "new to her" car that would be more reliable to get to her cancer treatment.
But when her car broke down, she knew she couldn't afford to replace it. She voiced her financial concerns to her social worker, and also searched online to find resources like Family Reach. From there, her social worker helped connect her to us.
Together with the Family Reach team, they determined that Pam was eligible for multiple services within our Financial Treatment Program. We connected her with Charles, one of over 100 volunteer Certified Financial Planner™ professionals in our Financial Planning for Cancer program, adding a financial expert to her care team for free. A grant covering two months of rent also gave her the immediate financial relief she needed.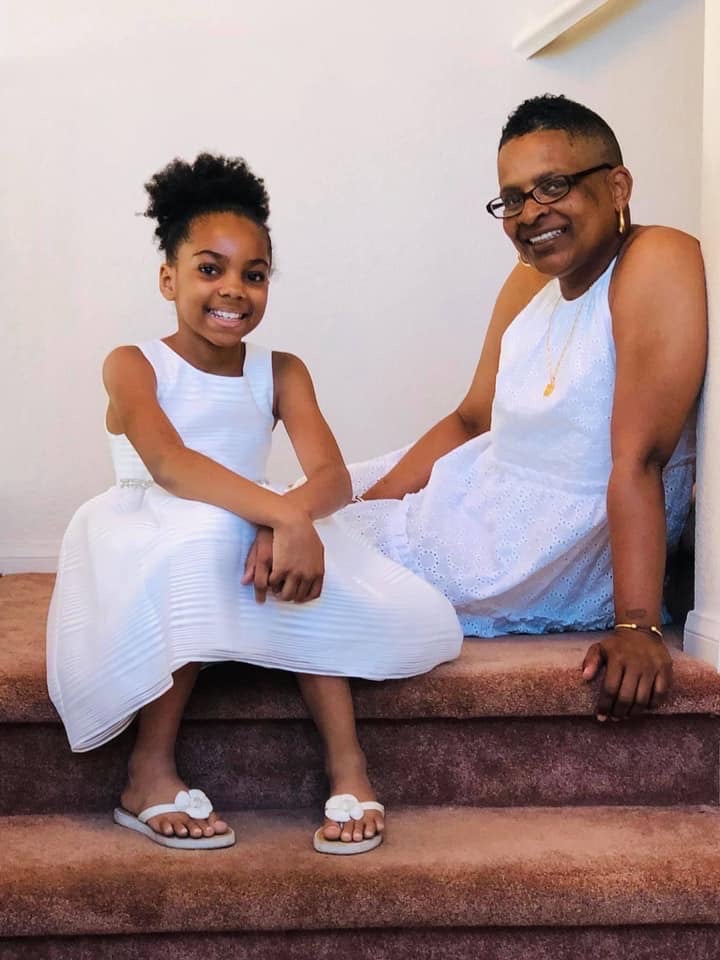 Planning for her and Deleiyah's future
The Financial Treatment Program provided Pam the financial flexibility to buy a reliable used car, ensuring she can continue accessing lifesaving treatment, and it also set her up with long-term plan.
Her financial planner helped her organize her finances, advising her on banking issues, payment of bills, and cash flow management. They worked on debt consolidation, reviewed Pam's insurance, and set up her will with a power of attorney. Most importantly, Pam wanted to establish a trust account for her daughter, and Charles helped her do that – as well as create a savings account for Deleiyah so that she can buy a car when she turns 16.
"The financial planning help was a welcome bonus," Pam explained. "Today, I am much better than a year ago. Everything I've learned, I'll keep it dear to my heart. I'll keep my finances going, save money, and keep the will up to date."
Everything I learned from my financial planner,
I'll keep it dear to my heart.
Navigating more unforeseen circumstances
When COVID-19 reached the U.S., it dramatically impacted life for Pam and her daughter. For Deleiyah, a fifth grader who loves school and spending time with her friends, social distancing measures are uprooting her world.
"Before the virus, Deleiyah would attend after-school with friends, she had Girl Scouts, band practice," Pam explained. "All of that is put on hold because of the virus."
Adding to an already incredibly stressful experience, Pam has to go to the hospital every Wednesday for her infusion. She wears a mask, and there are a lot of precautions now being taken. For example, the hospital calls her two days ahead of time to check her temperature, and to make sure she's feeling okay before she comes in. She keeps up with her chemo maintenance pills at night, and also takes anti-nausea, magnesium, and others. These all make her very tired, which can make it hard to take care of her daughter, especially when she has to go in for treatment.
"Now with the virus, I can't take Deleiyah with me to treatment," Pam said. "I have to find a friend who is comfortable taking care of my daughter during the middle of this pandemic."
While she continues to navigate a world turned upside down by her cancer diagnosis and added pressures of the pandemic, Pam still rejoices in the silver linings.
"I see the glass as half full. I see myself as fortunate, compared to folks who can't get around at all," she said. "I always thought there is a reason for my cancer, to teach my family to get closer."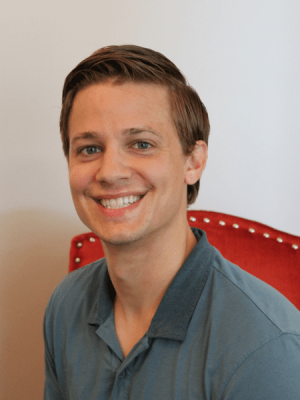 Administrative Assistant • Family Reach Team
Adam is an administrative assistant who wears many hats, both figuratively and sometimes literally. He is passionate about the Family Reach mission, and when he isn't working, he enjoys spending time with family and friends, writing, and listening to way too much music.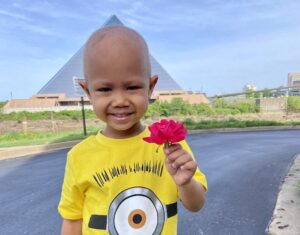 Our first-ever Giving Day closed out the We See You campaign, honored our 25th anniversary, and raised critical funds for cancer patients.
Read More »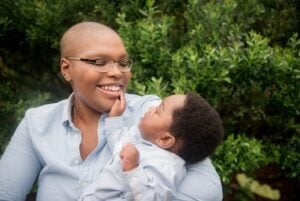 Find out more about our impact on the cancer community over the years and how we use data to improve our services for patients and families.
Read More »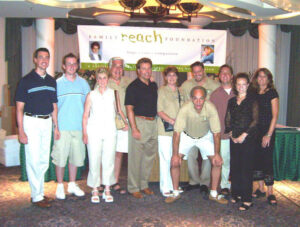 Find out how Family Reach evolved from a regional family foundation to a national cancer nonprofit organization.
Read More »
Sign up for Email Updates