Get To Know the Summer Interns Making an Impact on Family Reach and Cancer Patients Nationwide
This summer, four ambitious interns joined the Family Reach team with a common goal: to make a positive social impact and learn about the nonprofit world. Working across a wide range of departments, Fallon, Jennifer, Sameera, and I (Sydney) are walking away from our internships with a wealth of knowledge and encouragement beyond our expectations.
The experience was incredibly fulfilling for all of us, knowing that we've contributed to something bigger than ourselves through Family Reach's mission. And according to Jessica Joseph, Senior Manager of People Operations & Culture, who runs the internship program at Family Reach, this impact goes both ways: "Thanks to the hard work and unique perspectives of our interns, we've increased collaboration and innovation at Family Reach and have accomplished so much more than we could on our own."

The interns shared their motivations, contributions, and takeaways — keep reading for a glimpse into each of our nonprofit internship experiences!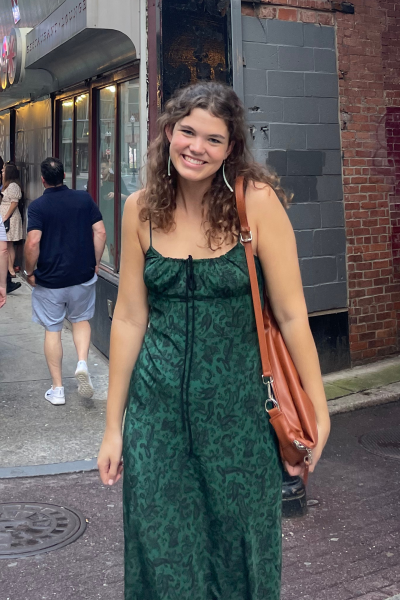 Fallon Jones (she/her), Administrative Assistant Intern
Meet Fallon! Fueled by a passion to help others, Fallon was excited to join Family Reach this summer and gain an "inside peek at how a nonprofit organization functions."
As an administrative assistant intern, Fallon engaged with team leadership, managed calendars, planned trips, and tracked expenses. As she dove deep into her work, Fallon built strong relationships with senior leaders and learned about the organization's inner workings. "It's been meaningful to get to know the team, learn how they work, and see what inspires them."
Fallon's experience at Family Reach also helped her learn to collaborate in new ways. When supporting with preparation for meetings with potential partners, she implemented her listening skills, viewed projects from different perspectives, and evaluated how partnerships aligned with Family Reach's values.
"It's been a very fulfilling way to spend my summer!" Fallon shared.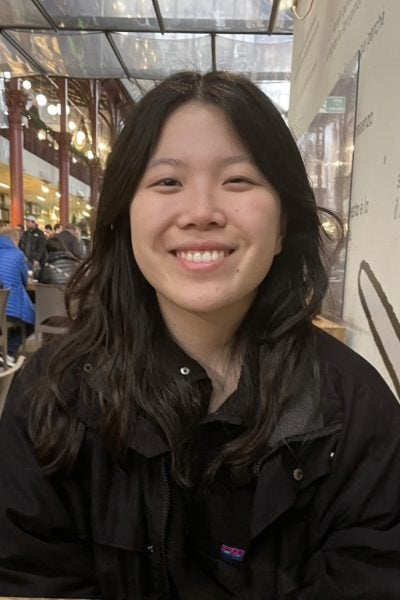 Jennifer Xu (she/her), Impact Intern
Jennifer is an aspiring physician who came to Family Reach because of her interest in healthcare. She was thrilled to "gain insight into how Family Reach addresses inequities in cancer outcomes."
Jennifer's work at Family Reach has focused on developing a literature review regarding cancer patients' unmet needs, their effects on treatment outcomes, and the average cost of living for cancer patients. "I learned so much while reading and summarizing articles about cancer patients' unmet needs and their effects on treatment outcomes," she shared.
And from an organization-wide perspective, Jennifer reflected that "the most rewarding part of working at Family Reach was the knowledge that my work, though minuscule in the grand scheme of things, helps Family Reach's mission of helping others."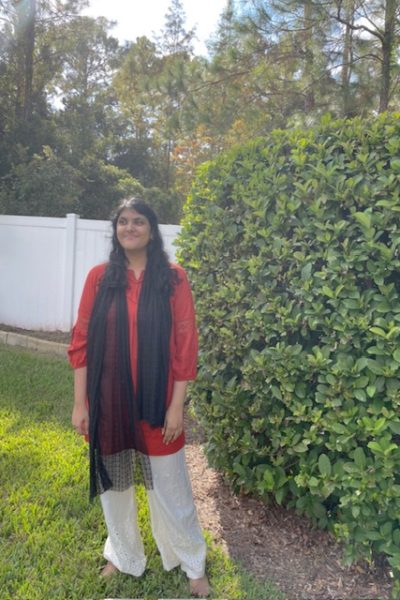 Sameera Shaik (she/her), Programs & Health Equity Partnerships Intern
Fascinated with program building, partnerships, and nonprofit organizations, Sameera was drawn to the Programs & Health Equity internship after reading family stories and seeing the impact of Family Reach's services.
This summer, Sameera helped develop an outreach approach for building partnerships, contributed to patient and caregiver resources, and worked on a blog about the importance of cultural humility in this line of work.
"I now have the confidence to transition into grad school and apply my newfound knowledge to other topics and programs," Sameera shared. "Community health outreach and research are still my focus, and all the puzzle pieces have finally come together."
She added, "I've really enjoyed being a part of all the cross-departmental collaboration. The culture is really special here and in the future, I know I want to work with another organization like Family Reach."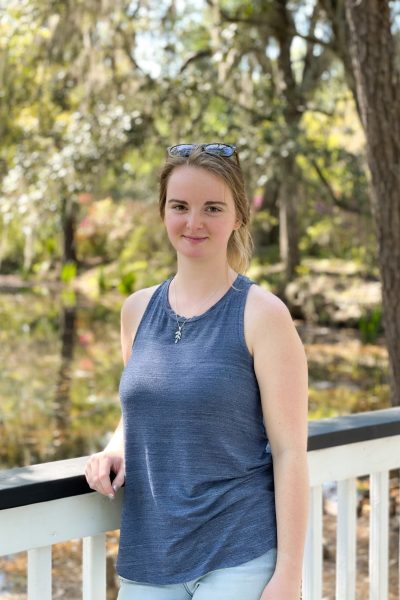 Sydney Waugh (she/her), Content & Storytelling Intern
As for me and my story, I write because life is beautifully messy. My passion for writing aligned with Family Reach's, and I couldn't have been more thrilled for the opportunity to join the Content & Storytelling team this summer and make an impact through my writing.
I've really enjoyed creating marketing materials, designing icons, and contributing to all sorts of content. However, my all-time favorite project has been this one – writing a blog about the interns! From conducting interviews to organizing the details and weaving them together into one narrative, each step of the writing process has been fulfilling for me.
On a personal level, being part of the Family Reach team is an incredibly rewarding experience. The team's collaboration and compassion are inspiring and the impact of the mission on both the families we support and the staff members is beautiful to witness.
I am grateful for the opportunity to learn and grow with the Content & Storytelling team and my fellow interns. I can safely say that we have all been positively impacted by our time at Family Reach!

And with that, I will leave you with a poem I wrote about my experience at Family Reach.
Loneliness by Sydney Waugh
Lost in a world of chaos, 
No soul to find. 
Only emptiness, and 
A deep, reverberating throb. 
Like a raging whirlwind of doubts, 
Confusion and pain 
Turns to shadow, 
As an unbearable solitude. 

Nightmares 
Of a blackened night, 
Ceaselessly invade. 
Without the serenity of the stars. 
Yet, in this moment of bitter ache 
Hope was found, 
In an unexpected form: 
Companionship. 

As a radiating force of adequacy, 
The compassionate gesture 
Fills the cracks of despair, 
And mends the torturous isolation. 

No longer alone, 
Together, hand in hand 
To climb from beneath the muddy hurt 
And discover peace. 

With this new joy, 
The darkness gradually fades 
Into a glorious sunrise, 
Canescent in its splendor.

It's ok to ask for help. Family Reach is here for you.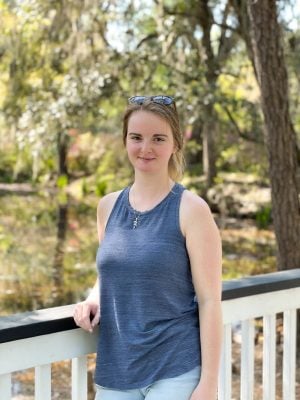 Sydney is an aspiring writer with much imagination and a lifetime of curiosity for storytelling. She's fascinated with words' ability to influence tone and evoke emotions, and she's thrilled to continue honing her writing skills as the 2023 Content Intern at Family Reach.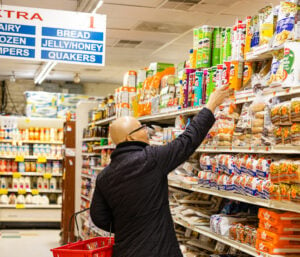 These tips will help you save money on food while you or your loved one is going through cancer treatment.
Read More »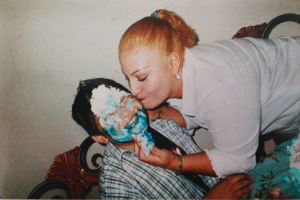 Angel shares how Family Reach allowed him to "breathe again" as he went through the financial and emotional challenges of his mom's cervical cancer treatment.
Read More »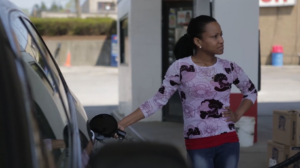 Family Reach CEO, Carla Tardif, discusses the link between patient location and cancer outcomes.
Read More »
Sign up for Email Updates