Facing Cancer as a Young Adult Transgender Woman
A ripple of change is sweeping the nation. COVID-19 isolation has given us the time and space to reflect over these past few months, allowing the Black Lives Matter movement to gain the attention it deserves to initiate real change. Leaders are emerging, people are seeking long overdue justice, and old ways are being challenged to make way for a renewed reality.

We're in the midst of history, and Family Reach is proud to listen, learn, and advocate for what's right. Our cancer patients and their families have always come first in everything we do. Their hardships and triumphs fuel our mission and inspire our solutions. As our organization grows, we are committed to sharing their stories and amplifying voices in minority groups to better understand their experiences with cancer.

During Pride Month especially, we're proud to highlight and support the LGBTQIA+ community. Last year, I had the privilege of talking to Emerson and learning about her zest for life as a transwoman. She's only 19 years old and already embodies qualities that many people spend years trying to attain. Her optimism, fearlessness, and empathy for others will carry her to great heights no matter what she's up against.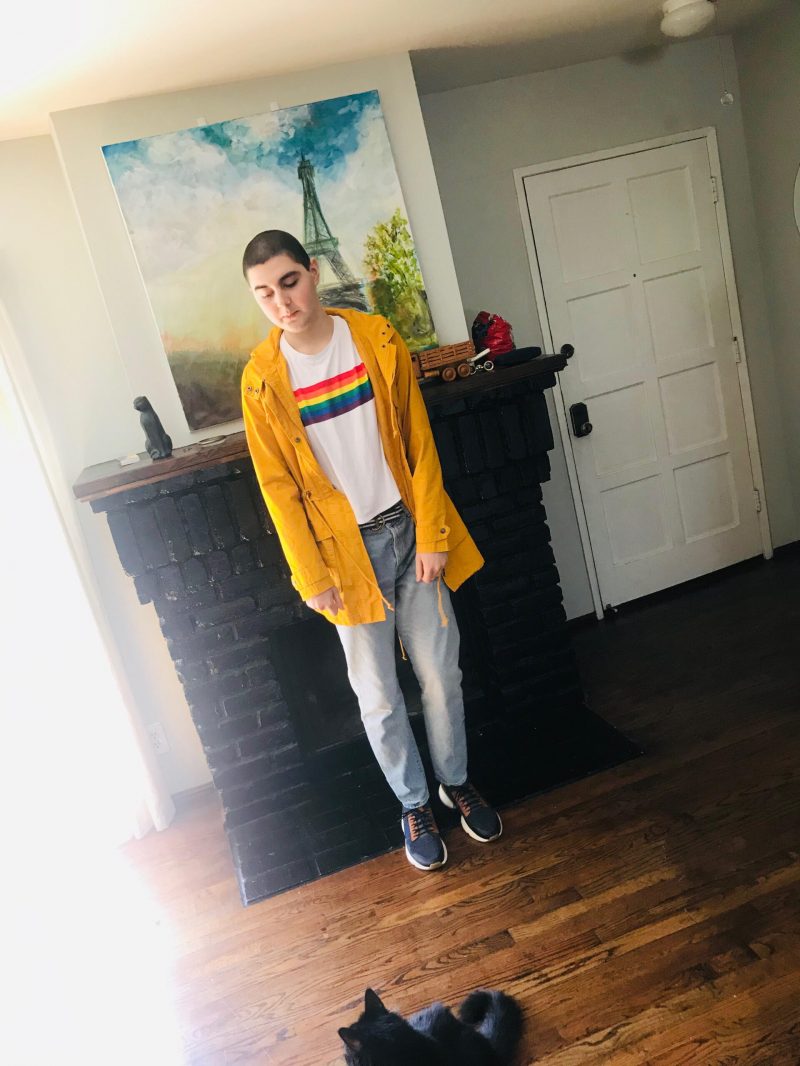 Facing cancer as a transgender woman  
In May 2018, Emerson was diagnosed with leukemia. During this time, she was preparing to venture off to her first year of college and begin gender transition to become her authentic self with the help of Hormone Replacement Therapy (HRT).
"Cancer walked into the middle of all these changes and made itself the most important thing. Everything else halted to a stop," Emerson said.
The excitement of the future quickly faded once Emerson began treatment. For nearly a year, she spent her days in and out of the hospital undergoing intense chemotherapy, causing her physical pain.
On top of facing the side effects of cancer, Emerson found herself fighting her own internal battle. Her doctor said she could no longer shave while in treatment due to the high risk of infection and bleeding. The only way to safely remove the facial hair was with an expensive cream not covered by her insurance. Her family couldn't afford to buy it on top of medical expenses either.
"I couldn't be who I wanted to be — whether that was someone who could take walks without becoming winded or someone who could even remotely pass as female and look as they pleased," she explained.
She never lost her sense of identity, but being unable to express herself caused her to experience gender dysphoria. Gender dysphoria, most common among the transgender community, is defined by strong, persistent feelings of identification with another gender and discomfort with one's own assigned gender and sex.
Finding support in others
Struggling with mental health is a disheartening reality for many people who are part of the LGBTQIA+ community. This emotional uncertainty, coupled with the intensity of cancer treatment, is no easy feat to overcome. What's more, Emerson was among the adolescent and young adult (AYA) cancer community who are at a greater risk for depression and other mental challenges than older patients.

Still, Emerson's care team was extremely supportive throughout her treatment and impressed with her positive mindset amidst the challenges. But in order for Emerson to successfully overcome her diagnosis both mentally and physically, she needed to feel like herself again.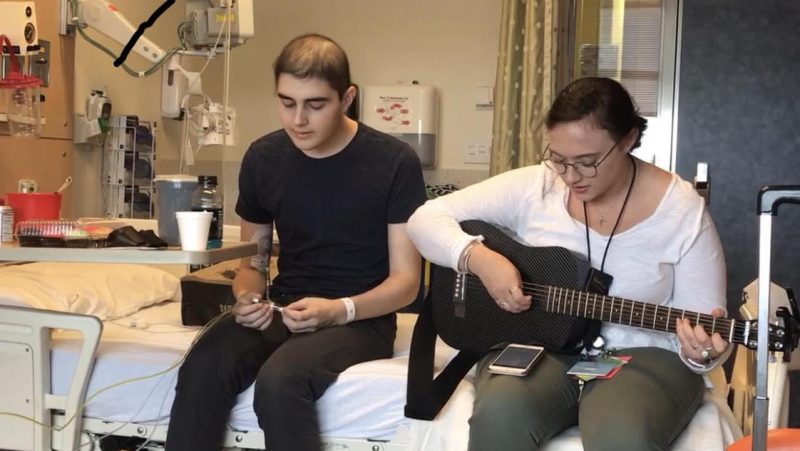 Family Reach was contacted by Emerson's hospital social worker and stepped in without hesitation. We provided a grant that covered the cost of Emerson's hair removal cream, knowing this would allow her to express her true self so she could find the strength needed to overcome cancer.

"The fact that an organization would recognize what it meant to me to simply be rid of facial hair, and fit my self-image, meant a lot to me," shared Emerson.
Becoming your authentic self
Many people struggle their entire lives to love and accept who they are, but Emerson was able to do that even in the midst of cancer. Last year, after showing No Evidence of Disease, she was able to start laser hair removal treatments and HRT so she can fully embrace the woman she's meant to be.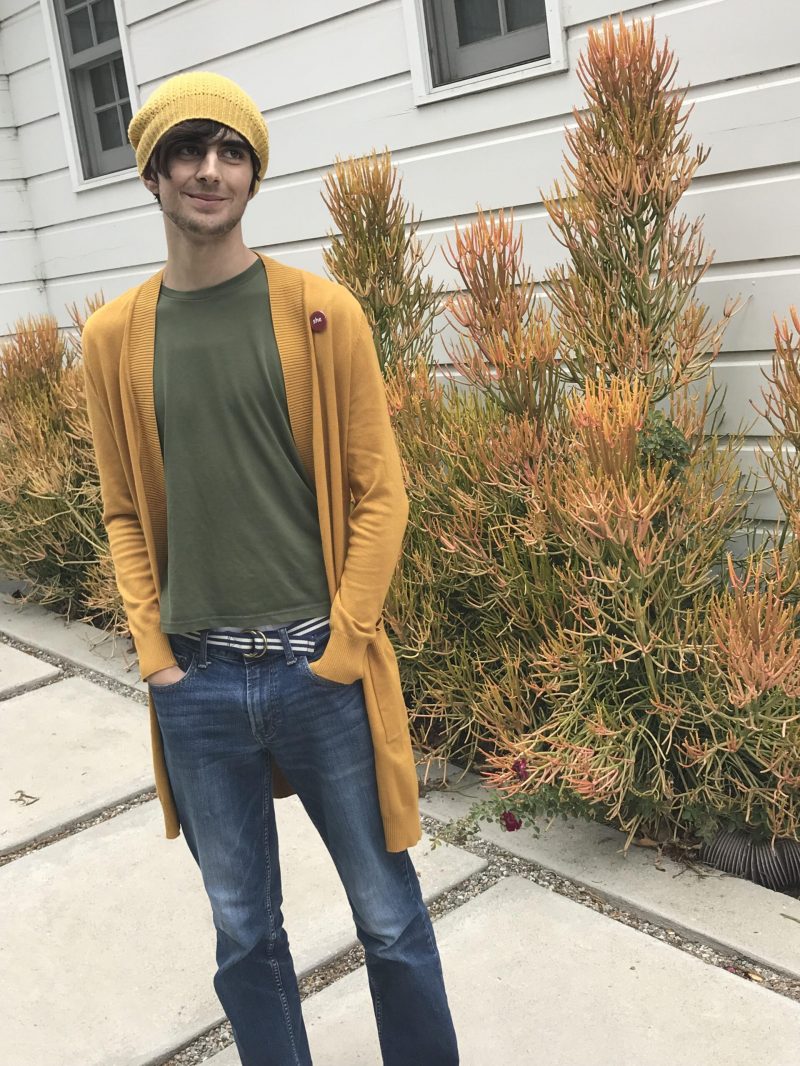 "To those in the LGBTQIA+ community who have to go through cancer, especially to those in the transgender, nonbinary, or gender-nonconforming groups: This is a battle to get through, but you're so very strong. So many of you have already fought battles to be yourself, or are fighting one right now, and the strength, patience, and perseverance you've shown there will help you get through this new fight," said Emerson.

Emerson became the inspiration she needed, finding a new light within herself during her cancer journey. Voices like hers are what generate change and inspire others to claim their authentic selves proudly.

"Cancer's not gone from my life, and it'll always be a chapter in my story, but it hasn't defined me," said Emerson. "Instead, I'm getting to define myself."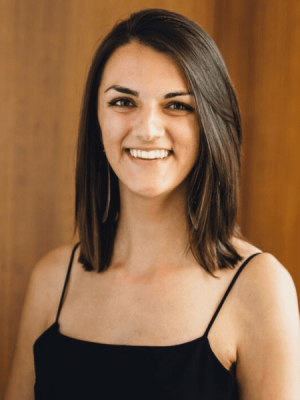 Senior Marketing Manager • Family Reach Staff
As Senior Marketing Manager at Family Reach, Autumn ensures brand consistency and oversees all digital marketing campaigns, social media strategy, and influencer relationships. She believes in authentic living, and a combination of hard work and magical thinking.
*Originally published on June 26, 2019. Updated on June 17, 2020.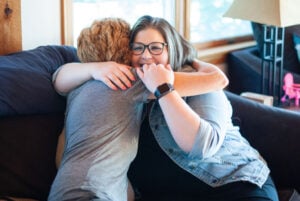 Help caregivers like these support their families during cancer treatment.
Read More »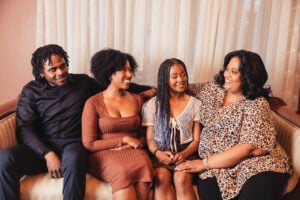 Nicole shares how Family Reach offered not only financial support during cancer treatment, but also a community.
Read More »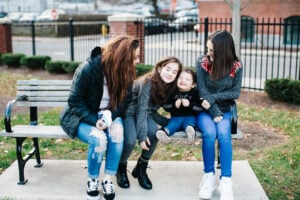 Find out how partners like AbbVie and the AbbVie Foundation help us scale, challenge the status quo, and invest in a better system for people with cancer.
Read More »
Sign up for Email Updates