12 Ways to Save Money During Cancer Treatment
Deslice para descargar estos consejos en español
It's normal to worry about affording your usual expenses when you or a loved one is going through cancer. You're not alone — up to 73% of cancer patients experience financial hardship during cancer treatment.1
These cost-saving tips are here to relieve some stress around travel, food, and other everyday costs so you can focus on what matters most — you and your loved one's health.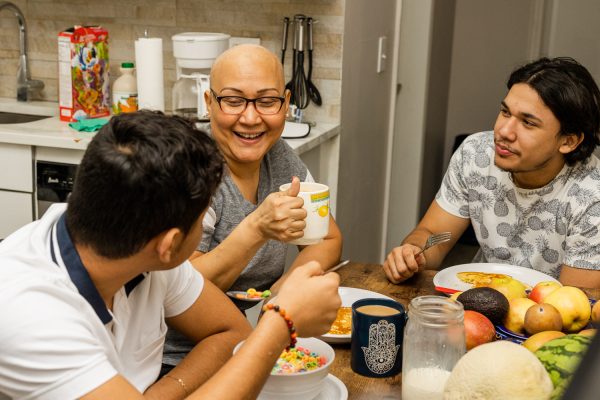 1. Fill your tank on Mondays
Gas prices are usually lowest on Mondays and highest on weekends. If you can, fill up the Monday before your next appointment or long drive.

You can also use an app like GasBuddy to find the cheapest gas stations near you.


2. Fly on Tuesdays or Wednesdays
If you have to travel long distances for treatment, mid-week flights are usually the cheapest, while ticket prices peak on Fridays and Sundays. Save even more on flights by setting price drop alerts with sites like Kayak, Skyscanner, or Airfarewatchdog and booking with miles or points.


3. Get the most out of grocery discounts
Grocery coupons expire the same day new ones go out, so shop on the overlapping day to get sale prices from both coupon flyers. If you always go to the same store, sign up for a loyalty card to take advantage of rewards and discounts.


4. Pack meals for the road
When you have the time and energy, a packed meal costs half the price of a takeout meal. For long travel or days spent at the treatment center, packing food ahead of time can help save money.
5. Avoid convenience stores
Convenience stores charge significantly higher prices than conventional stores and supermarkets. When you can, shop at regular grocery stores, department stores, or local retailers to avoid spending extra money.


6. Buy generic
Opt for generic versions of brand-name items because they can be 30-60% less expensive.


7. Download money-saving apps
Apps like Ibotta, Shopkick, and Checkout 51 will help you save money on groceries. RetailMeNot and Honey offer automatic discounts when you shop online.


8. Use your reward points
Cash in your rewards from credit cards, department stores, and loyalty programs to pay for everyday items or treatment-related purchases.


9. Try thrift stores, Facebook Marketplace, and Buy Nothing groups
These community resources can save you money on items like clothes, toys, furniture, and office supplies.


10. Clean out your closets
Set aside unwanted, gently used items to sell on free apps like OfferUp, Facebook Marketplace, or Poshmark. If you have birthdays or holidays coming up, you may even be able to re-gift or DIY with some items you already have.


11. Buy refurbished electronics
Save money on big-ticket technology like smartphones, computers, and video game consoles by purchasing refurbished items rather than brand-new ones.


12. Start new traditions
There are affordable ways to make holidays, birthdays, and weekends feel special. Get crafty with handmade decorations, gather for potlucks to share the load of group meals, bake sweet treats together, host game nights at home, and plan virtual gatherings to connect with friends and family from afar.
Want to save this resource?
References
Thomas G. Knight, Melissa Aguiar, Myra Robinson, Allison Martin, Tommy Chen, Rupali Bose, Jing Ai, Brittany K. Ragon, Aleksander L. Chojecki, Nilay A. Shah, Srinivasa R. Sanikommu, James Symanowski, Edward A Copelan, Michael R. Grunwald; Financial Toxicity Intervention Decreases Mortality in High Risk Hematologic Malignancy Patients. Blood 2020; 136 (Supplement 1): 14–15. doi: https://doi.org/10.1182/blood-2020-137222
As Lead Navigator, Cassie helps lead Family Reach's programs to deliver non-medical financial support to individuals and families facing cancer nationwide. She ensures that our team of Resource Navigators has the tools they need to provide the best support possible.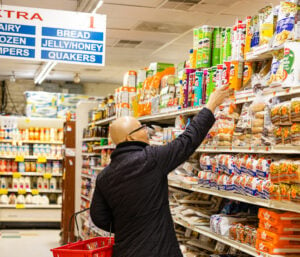 These tips will help you save money on food while you or your loved one is going through cancer treatment.
Read More »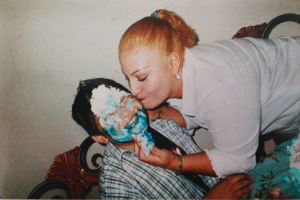 Angel shares how Family Reach allowed him to "breathe again" as he went through the financial and emotional challenges of his mom's cervical cancer treatment.
Read More »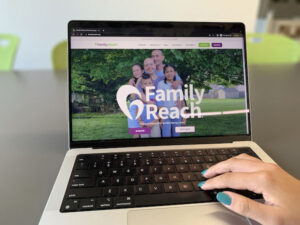 Meet the four interns who joined Family Reach this summer to help provide financial relief to families facing cancer nationwide.
Read More »
Sign up for Email Updates