Mom, Teacher, and Survivor: Renee Shares Her Cancer Story
"I've lived 18 years with cancer lurking behind me, but I've been resourceful and nevertheless persisted. In my family we call that stubborn passion, but I guess you can call it survivorship too," said Renee.
The name Renee means "born again," a fitting description for this 35-year-old single mom from California. Against many disheartening odds, she made it through cancer once in 2002 and again in 2019. This was going to be the year she put treatment behind her and restarted her job as a preschool teacher, but then COVID-19 brought her plans to a screeching halt.
Still, she's here to tell her story with contagious passion, positivity, and empathy.
Defeating the odds  
Cancer first entered Renee's life when she was 18 years old. Diagnosed with acute myeloid leukemia, she was given less than a 25% chance of making it through the week, let alone enduring an intensive treatment course. Thankfully, two of her three sisters were a match for her bone marrow transplant that would follow four rounds of chemotherapy and full-body radiation.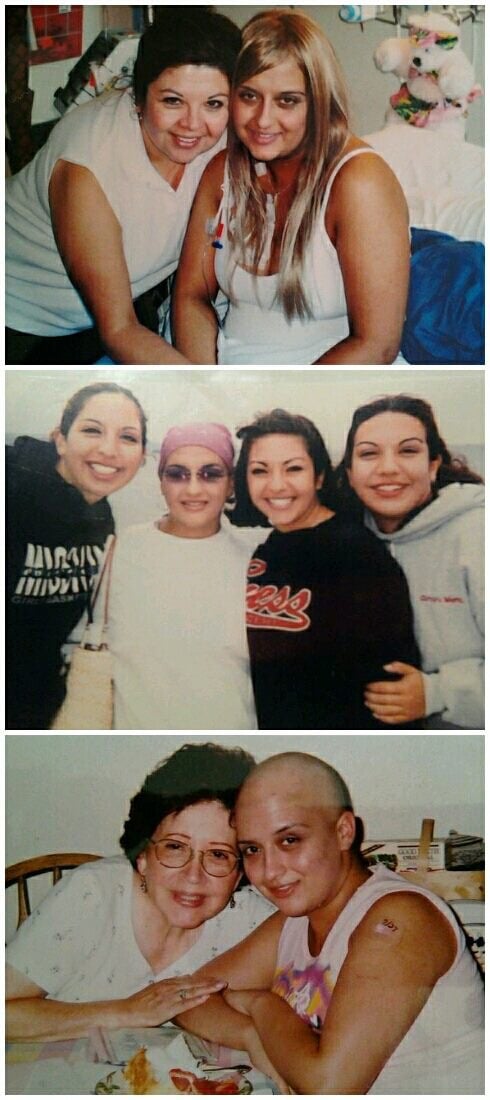 "Even though my sisters definitely helped increased my odds, everything else that could go wrong did," Renee explained. "I was told that if I survived, I would most likely not be able to have children and that I had a 50% chance of developing a second cancer."

After making it to the other side of a worrisome leukemia diagnosis, Renee wasn't finished defeating the odds. At 30 years old, she gave birth to her daughter Ava.

Unfortunately, she couldn't escape the second diagnosis her care team predicted, and she began treatment for metastatic breast cancer at 36. After a total lymph node dissection and mastectomy, six rounds of chemotherapy, 252 Neupogen injections, and 25 radiation sessions, Renee now takes a combination of medications to help keep the cancer unstimulated and controlled for the next five years.

Of course, Renee also sees her care team regularly for follow-up tests and check-ins. Her most recent scans showed some abnormal growth on her thyroid, but thankfully it's benign. They still don't want to take any chances given her history, so Renee is scheduled to have her thyroid removed completely and will then take hypothyroidism medication for life. At the end of the year, she's also planning to have a mastectomy of her right side to prevent the spread of any metastatic cancer.

"I don't think I'll ever be able to escape the ripple effects of having cancer but one thing's for sure: I'm still here and I'm still living despite the setbacks," Renee said. "Ironically, the disease that tried to take everything from me has also given me so many beautiful things. Cancer has sucker-punched my life many times but it still can't take me down!"
Health crisis followed by a financial crisis  
Renee's survivorship is nothing short of inspiring, though her cancer journey has not been immune to the lingering financial side effects of the diagnosis.

"We cannot just treat cancer as a physical disease without acknowledging the financial, emotional, and mental disease it also brings," Renee said.

Taking time off of work during her breast cancer treatment meant losing the only income Renee had to support herself and Ava. Now with COVID-19 and her recent scan results, her doctor advised her to put off returning to work because of the high risk for the immunocompromised cancer population. For the first time ever, Renee is in debt after exhausting her savings during treatment. She borrowed money from family and opened credit cards to cover living expenses, but now she's far from recovering her financial health.

"I'm using the tools I developed to survive cancer to survive the pandemic as well," Renee shared. "But financially, I'm stuck. I'm a single mom so it's all on me."
Ironically, the disease that tried to
has also given me so many beautiful things
Thankfully, Renee found Family Reach's Financial Treatment Program to help fill the gaps while she waits until it's safe to return to work.

"I tried my best to plan and prepare and stretch out what I could, but I was already living on a tight budget. When the virus happened, I reached a point where I really needed help," she explained. "I was overwhelmed financially and Family Reach helped me as quickly as they could."

Even as the uncertainty of the pandemic lingers, Renee is still bringing humor and positivity to everyone around her – including her fellow cancer heroes.

"Breathe. It's okay to be angry, but don't let that overpower you. It's okay to cry, but it's even more necessary to laugh," she said. "Get a temporary henna tattoo kit and let the inner artist come out on your bald head. That way, when people stare, they're staring at the pretty henna."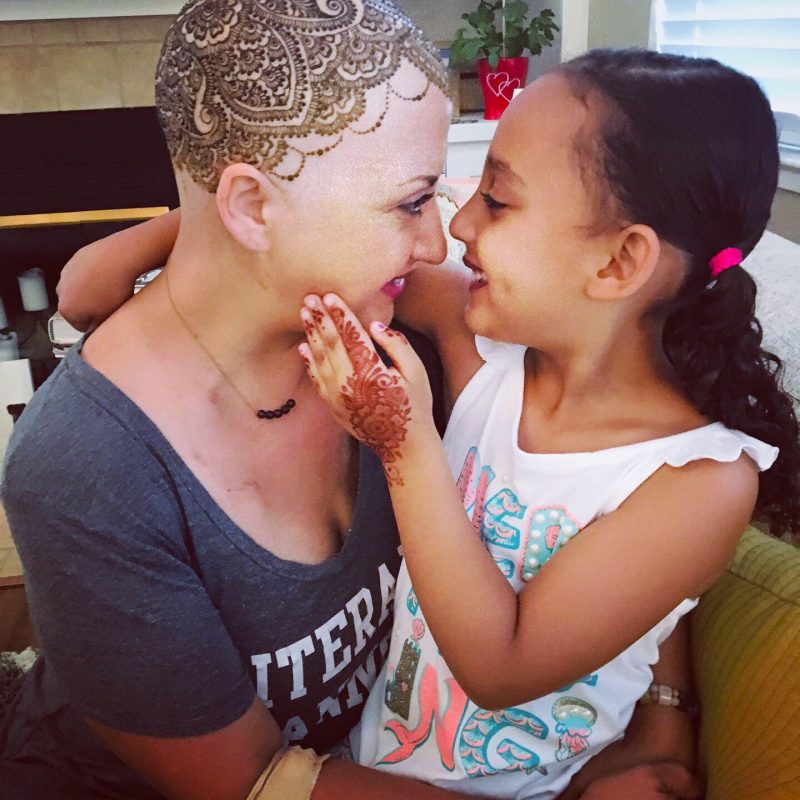 Part of the family
Renee continues to be an inspiration for our team and beyond. Recently, she was part of our live virtual cooking event hosted by Chef Ming Tsai to benefit Family Reach. Her story was shared with Chef Ming's viewers and celebrity guests, including Reese Witherspoon – who also happens to have a daughter named Ava.
"We are so happy to be a part of this family here at Family Reach and help other people like us," Renee shared. "For a long time cancer brought me pain but being part of something bigger than this disease finally brings me peace."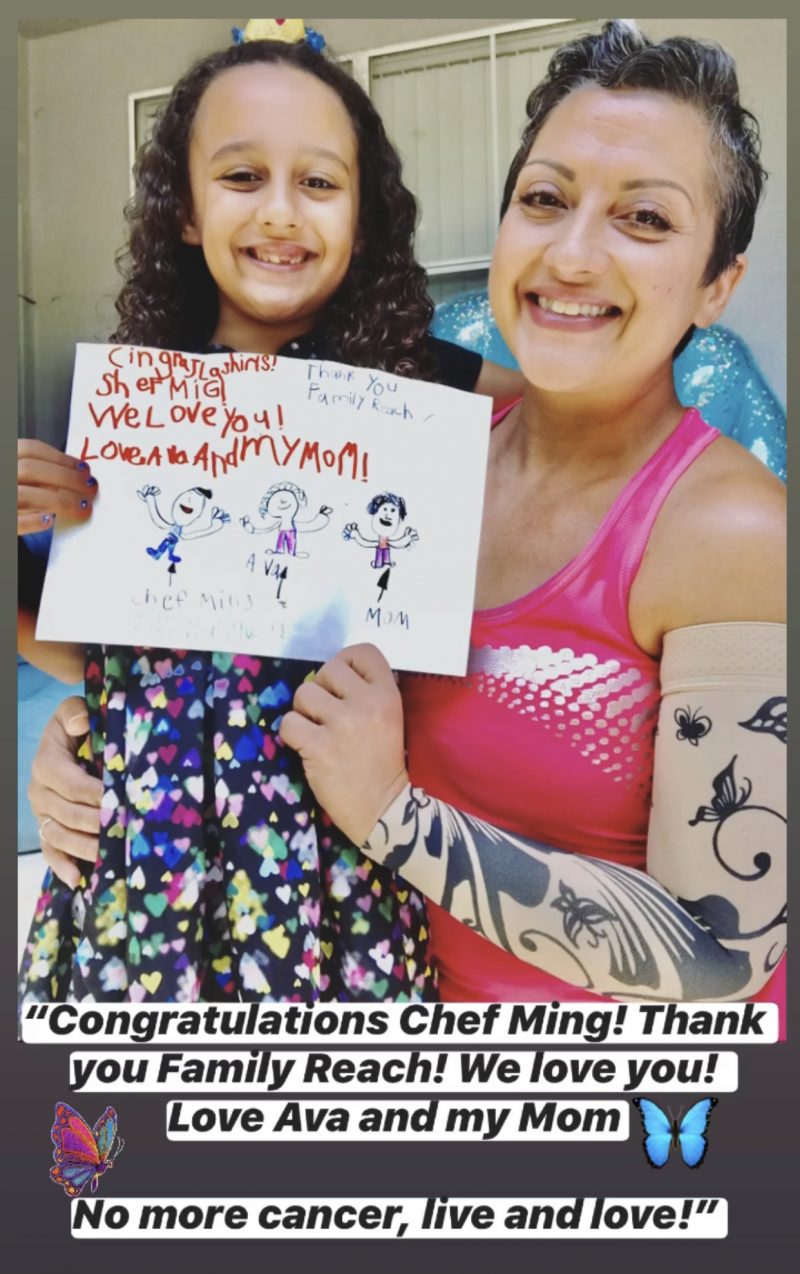 While the world navigates uncharted territory and widespread social unrest, it can sometimes feel like the flame of hope is flickering. But in reality, there are plenty of silver linings brightening the way.
"As a two time cancer survivor I can only laugh at the irony of it all and focus on the light," Renee said. "The cleansing, the healing, the helping, the supporting … the whole world is doing it right now and I already feel the light it's bringing.
And to that we say: Thank you for shining your light on us, Renee!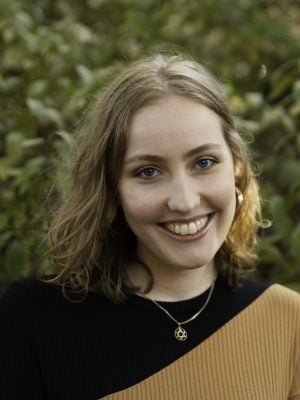 Senior Creative and Brand Manager • Family Reach Team
Always walking the fine line between her right and left brain, Stevie brings her creative and strategic thinking to her role as Senior Creative and Brand Manager. Her work amplifies Family Reach's voice and brings attention to the financial impacts of a cancer diagnosis.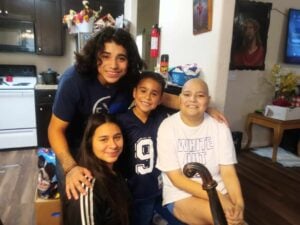 Your holiday giving provides financial relief to families like these who are facing cancer this winter.
Read More »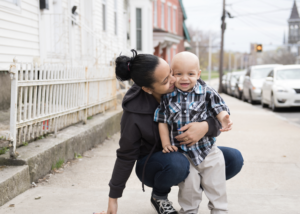 Curious what a donation to Family Reach does? Here's a breakdown of how donations to Family Reach provide financial support to families facing cancer.
Read More »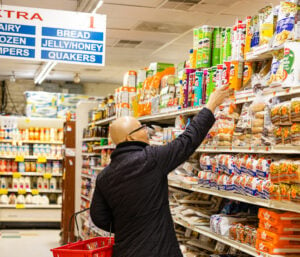 These tips will help you save money on food while you or your loved one is going through cancer treatment.
Read More »
Sign up for Email Updates