Partners in Cancer Community Support: Overcoming Food Insecurity with Takeda, Freshly, and Splendid Spoon
Nutritious food is the fuel we all rely on for energy, but it doubles down on its role for people who are living with cancer and going through treatment. A healthy diet delivers antioxidants and nutrients to support the immune system, and since cancer therapies are most well known for suppressing the immune system, nutritious food often helps patients put their best foot forward.
When the financial burdens of dealing with cancer make it difficult for people to afford and access healthy foods, they risk losing the fuel they need to power through treatment.
Known as food insecurity, this is a common challenge for people dealing with cancer — and one Family Reach addresses with the help of Albertson's and B&W Growers, two of our partners in the food sector whose support helps families manage the cost of food. But when the problem intensified as the COVID-19 pandemic swept the nation, Family Reach wanted to zero in on this deep need with targeted solutions. Once again, we found our answer in collaboration.
With funding from our friends at Takeda, we supported 184 families with their choice of prepared meals through Freshly or Splendid Spoon and continued to offer direct emergency relief to cover the cost of hospital meals and groceries.
As a cancer survivor who received help with my meals during treatment and maintains a deep appreciation for the healing power of food, it was an honor to work with the team on this pilot program. Here's how it all came to be and the impact that the expanded solutions to address food insecurity had on the families served.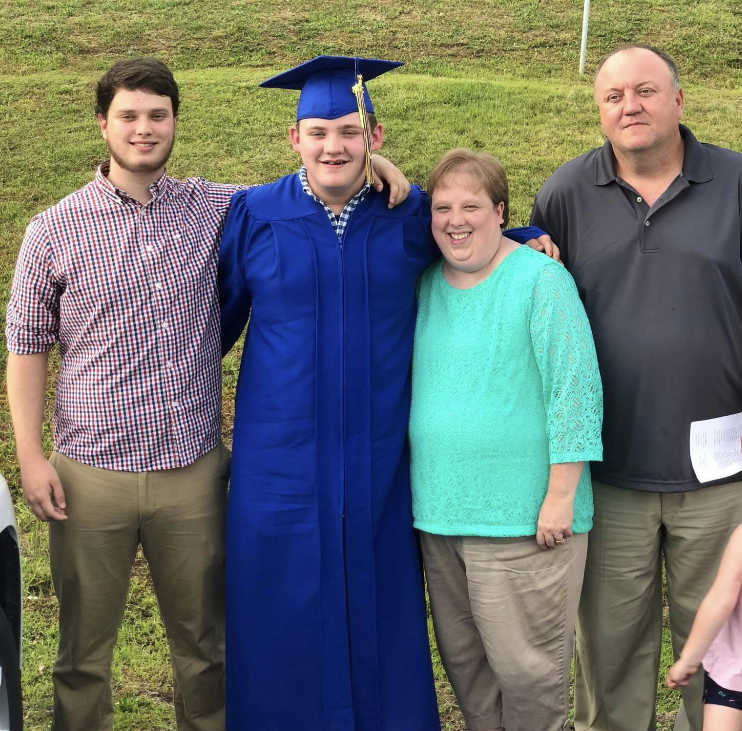 Digging into food insecurity
As we settled into 2020, the COVID-19 pandemic created a host of scenarios that increased food insecurity in the cancer community. Many families who already lost income due to treatment demands were facing additional unemployment challenges as employers across the country closed their doors. At the grocery store, they were greeted with limited options and empty shelves.
Family Reach leaned on its Family Council to understand how the pandemic was affecting families in the cancer community and while no two families had an identical situation, they all expressed increased challenges related to food and meal preparation.
These challenges included the fear of going to high-risk environments like the grocery store with an immunocompromised loved one at home, increased costs of delivery fees, and the stress of cooking more meals at home as schools and offices moved to the virtual world. For families with children at home, parents added homeschooling responsibilities to their everyday roles, limiting the time they had to prepare food for their family.
When we shared these stories, Takeda had one question: "How can we help?" And, so, we started collaborating on what would become a highly successful pilot targeted at overcoming food insecurity for people living with cancer.
Partnering to address food insecurity in the cancer community
Takeda is focused on understanding and addressing the priorities and unmet needs of the cancer community, which is a perfect match for Family Reach's desire to learn from their experiences and take action. When we both come to the table, patient-centric solutions are born and delivered.
The Healing Power of Food: Addressing Food Insecurity Among Cancer Patients
As we collaborated on a food insecurity solution, we considered how families face food insecurity not only at home but also in the hospital setting. For example, the needs of a family struggling with meal preparation time may differ from an in-patient who has paid for hospital meals for a month or more.
With this in mind, we wanted to give patients and their families a choice in the support they would receive and we landed on a combination of meal delivery services and direct emergency relief.
Freshly meals prioritize nutrition alongside flavor and require only three minutes in the microwave, while Splendid Spoon delivers 100% plant-based meals in addition to several filling smoothie options. With each delivery service, families have flexibility with their delivery date, allowing them to work around time spent at the hospital.
For families who spend a lot of their time at the care center, financial support to cover the cost of meals was critical. We also recognized that for some families, cooking is still preferred for dietary restrictions, culturally significant recipes, or in some cases, it may be the best opportunity for family members to put stress aside and spend time together. For these families, emergency financial relief proved to be the best solution to help them maintain their routine while addressing the burden of food costs during treatment.
Delivering food to people living with cancer on their terms
As we delivered this targeted support to families, we learned more about their nutritional needs and challenges based on the choices they made. Of the 184 families supported with funding from Takeda, 33 families chose meals prepared by Freshly, 18 preferred the plant-based options provided by Splendid Spoon, and 133 families selected the financial assistance to cover the cost of food in the hospital or at home.
Families also shared feedback, letting us know about additional benefits beyond what we imagined.
For Victoria and her family, Splendid Spoon proved to be an ideal solution that not only brought nutritious meals safely to her door but also had meal options that were ideal for the physical limitations she experienced during treatment for head and neck cancer. The surgery she had on her jaw made it difficult to swallow, but Splendid Spoon offered flavorful smoothies that were high in nutrients and protein.
Freshly was the ideal choice for another family, who expressed feeling "less dinner stress after long days at the clinic" thanks to the meal delivery.
Another recipient, Krista, was thankful for the direct financial support as she juggled many demands on her time.

"Words cannot express how grateful and humbled I am," she said. "With the struggle of my diagnosis, the anxiety of going on interview after interview with no job offers … it has been overwhelming. Thank you again for giving my family a hand up during a difficult time."

With this powerful impact in mind, Family Reach looks forward to continuing these services to help eliminate food insecurity in the cancer community. Together, we can put food on the table and help clear the path to healing for people with cancer and caregivers nationwide.
Want to collaborate with us? Learn more about partnering with Family Reach to help families overcome barriers to healing.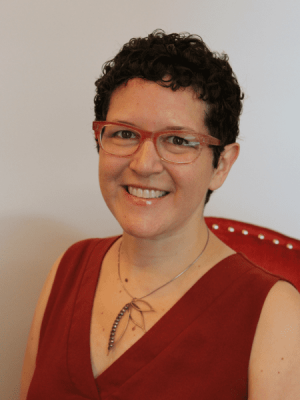 Partnerships Manager • Family Reach Team
Serving as the bridge between our patients and funders, Elizabeth spends her 9-to-5 writing grants, managing partnerships, and working closely with all of the teams at Family Reach. Off the clock, you're likely to find her painting, riding her bike to Walden Pond, or making homemade Cheez-Its.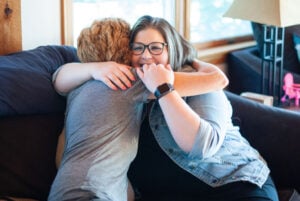 Help caregivers like these support their families during cancer treatment.
Read More »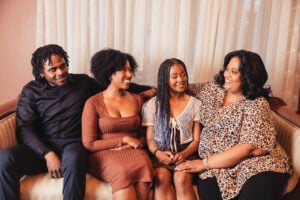 Nicole shares how Family Reach offered not only financial support during cancer treatment, but also a community.
Read More »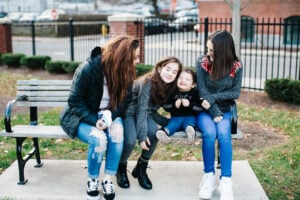 Find out how partners like AbbVie and the AbbVie Foundation help us scale, challenge the status quo, and invest in a better system for people with cancer.
Read More »
Sign up for Email Updates