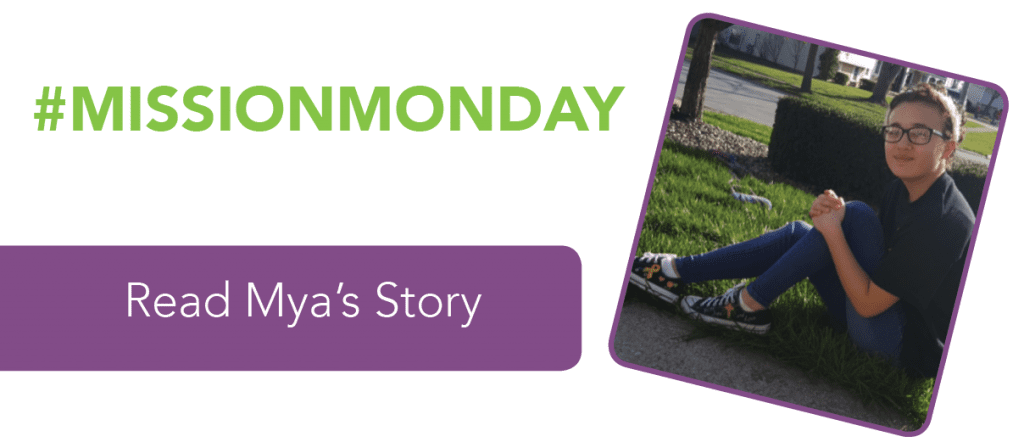 Mya had just turned 12 when she began experiencing pain in her left femur during day-to-day activities. When the pain began to worsen, her mother Michelle took her for a check up and was stunned to learn that her youngest child had osteosarcoma, a rare bone cancer.
Mya's parents were overwhelmed with how quickly their lives changed following their daughter's diagnosis. "My husband and I were immediately thrown into the world of doctors, surgeries, treatments, lab work and hospital stays," said Michelle.
"When we were told Mya had cancer, we never thought of the financial impact it was going to have on our family. When you hear such devastating news about your child, your first thought is curing your child but our being in the hospital certainly didn't stop the bills from coming" continued Michelle. Mya's father is the main provider for the family, as Michelle is a stay-at-home mom while she pursues her degree in Respiratory Therapy.
While Mya was receiving treatment her parents became very close with their social worker and shared their financial difficulties. This was when they first learned about Family Reach. The social worker helped Michelle and her husband apply for financial assistance with their monthly mortgage payment.
Several months later Mya's father was suddenly let go from his job which caused added stress for the family. Family Reach was again able to step in to help, this time through the Hope for the Holidays program which provided gift cards and much needed relief for the family during a difficult time of year.
"Life just kept moving forward for us and difficult things kept happening on top of Mya's cancer. My car needed some maintenance, which was critical since we lived 50 miles from Comer Children's Hospital, and then our fridge broke down," said Michelle.
With funding from The Anthony Rizzo Family Foundation, Family Reach was able to support Mya's family several times throughout her treatment. This financial support allowed Mya's parents to focus on their daughter and her battle against cancer.
"Through all of this turmoil Family Reach and the Anthony Rizzo Family Foundation were there for us. I'm so blessed to say Mya is currently 9 months in remission and the doctors were able to spare her leg with an allograft replacement. When going through this storm we realized that there are still so many good people in the world. I thank everyone who helped us through this time and will never forget what you did for our family," shared Michelle.
Sign up for Email Updates