#MissionMonday: Parker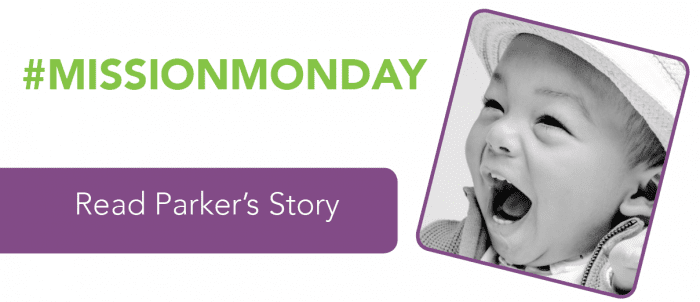 Parker is just over a year old, and he is battling leukemia (ALL). His diagnosis has had a significant impact on his family. They quickly faced the difficult realities of cancer from the intensive medical treatments to the financial challenges.
After his diagnosis, Parker was immediately admitted to the hospital for several months. Parker's mother was forced to leave her job to care for him, cutting their household income in half and leaving Parker's father as the sole income provider for the family. The family soon faced bankruptcy, since Parker's mother couldn't return to work. Overwhelmed by the costs of a cancer diagnosis, Parker's family worried about how they would sustain themselves while they stood by their sons side.
"Knowing how much of a fighter Parker is and how much he needs us and most importantly how much we NEED him, we had no choice as parents but to stand by his side while he fights this battle," said his mother Shante.
Family Reach was able to help Parker's family by providing them with a grant to cover their rent payments for two months, and Parker is currently featured on the Give app to help additionally support their housing and utilities. His parents were extremely grateful for the financial assistance. Now, relieved of some of their financial burdens, they can concentrate on caring for their son.
Parker has shown significant improvement as he begins to receive most of his chemotherapy in outpatient care. Parker can enjoy being at home where he be with his family, focus on learning to walk and talk and play with his toys!