What We're Reading: Considering Trust and Community To Reduce Cancer Disparities
As we wrap up one year and prepare for another, it's time again to celebrate the incredible progress that continues to move cancer care forward as well as reflect on areas where there's still room for more wins. Family Reach's listening ears are open to the voices of those with lived experiences so we can adapt to meet patients, caregivers, and care teams where they are.

Here are some perspectives that caught our attention as we focus on community-based interventions, strategic collaborations within the cancer care continuum, and other approaches that provide more equitable access to our free wrap-around financial services.
This article from HemOnc Today highlights perspectives from Robert A. Winn, MD, director of VCU Massey Cancer Center, who shared his excitement around the growing understanding of the "ZNA" of healthcare, meaning a patient's zip code and neighborhood association. More than biological determinants, ZNA and accessibility to life-saving interventions are at the heart of the disparities between cancer patient populations.

Dr. Winn argues that building trust among disadvantaged communities along with addressing social determinants of health and unequal systems will be key to eradicating cancer disparities.

Read more about the science of trustworthiness.
When we focus on community-based and wrap-around approaches to cancer care, they should also include the support networks that surround patients as they go through treatment.
Caregivers play important roles in cancer experiences, which means listening and learning from their voices will help inform interventions that best meet their loved one's needs as well as their own. This article from Cure Magazine details the reality of caregiving, the power of communication, and the need for caregivers to take care of themselves through the perspectives of those who have cared for a loved one with cancer.
In a survey of 165 oncologists across the nation, 93% recognized the influence that social determinants of health have on patient outcomes, with financial security and access to transportation being the most common barriers. That said, the majority of them also identified time constraints and the accessibility of assistance programs as their own barriers to connecting patients with financial support.
With this physician experience in mind, integrating financial treatment into medical care can help everyone involved in cancer care support patients and caregivers who are worried about managing losses in income and the many costs of cancer.
There's growing evidence that community-based interventions are more effective when serving low-income and historically underserved populations. In this research study, people with newly diagnosed cancer were partnered with community-based health workers. After four months, these participants reported significantly greater improvements in quality of life, more engagement in their care, and fewer hospital visits than those who received standard care.

According to the researchers, "integration of community-based interventions into cancer care for low-income and minority populations may be a more effective and sustainable way to ensure equitable cancer care."

Here at Family Reach, we're also piloting a community-based model with a Field Resource Navigator who works directly in Philadelphia hospitals. The localized approach allows our Resource Navigator to connect directly with families and fellow social workers, which allows us to meet patients where they are and incorporate financial health into medical care as early as possible.

Find out more about community-based intervention.
This conversation with James Earl II, the director of outreach and health equity at Cancer Care Services in Fort Worth, Texas, touches on the outcomes of the pandemic on the rate of late-stage cancer diagnoses, resources and services to help patients afford screenings, and the unique position of community-based organizations to provide emotional, financial, and social support along the cancer continuum.

By bridging gaps in cancer care, Earl ultimately hopes "to be of service to all of those impacted by cancer, or who have the potential to be impacted by cancer."

Listen to the conversation.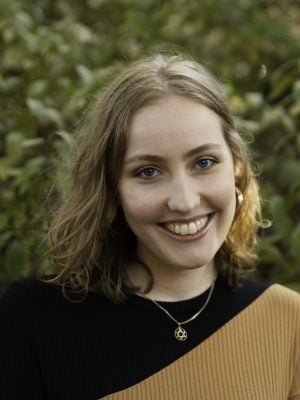 Senior Creative and Brand Manager • Family Reach Team
Always walking the fine line between her right and left brain, Stevie brings her creative and strategic thinking to her role as Senior Creative and Brand Manager. Her work amplifies Family Reach's voice and brings attention to the financial impacts of a cancer diagnosis.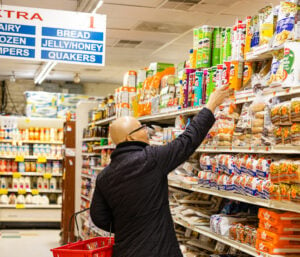 These tips will help you save money on food while you or your loved one is going through cancer treatment.
Read More »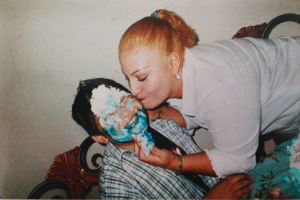 Angel shares how Family Reach allowed him to "breathe again" as he went through the financial and emotional challenges of his mom's cervical cancer treatment.
Read More »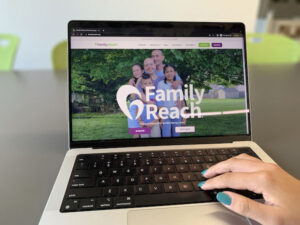 Meet the four interns who joined Family Reach this summer to help provide financial relief to families facing cancer nationwide.
Read More »
Sign up for Email Updates