National Volunteer Week is still going strong! We spoke with Kurt Kaczor, the Pro Bono Director of the Financial Planning Association, to highlight our Financial Planning for Cancer program and the critical part it's playing in the lives of families fighting cancer.
Making strides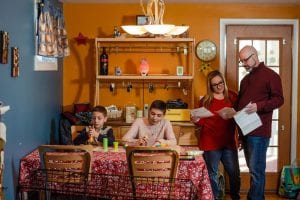 Developed by Family Reach, the Foundation for Financial Planning (FFP) and the Financial Planning Association (FPA), Financial Planning for Cancer pairs cancer patients and their families with pro bono financial planners to help them manage cash flow and debt during cancer treatment. The FPA is playing a vital role helping us recruit a team of Certified Financial Planning™ professionals ready to volunteer their services to our families. These professionals will meet with patients at least three times to develop a financial plan that best meets their goals.
"Pro bono financial planning is a cornerstone of the member experience at FPA and we have seen first-hand the impact we can have on the lives of the public when we come together," says Kurt. "Every day, families that are battling cancer make dangerous decisions like skipping a chemotherapy appointment so they can afford to feed their families. They often suffer financial distress that adversely impacts their ability to complete treatment and decreases their chance of survival."
Easing financial burdens
Pairing our cancer-fighting families with financial planners is a resource we are proud to provide. We want our families to feel empowered, educated and confident as they navigate the financial burdens that accompany cancer.
"A CFP® professional can help ease a serious burden for families facing a cancer diagnosis and provide specialized skills so they can focus on getting well," says Kurt.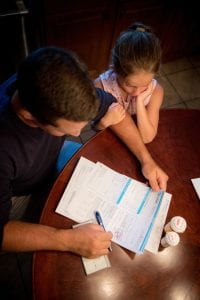 This program not only helps our families, but it gives financial planners an opportunity to use their skills in a unique way.
"Financial planners will gain the knowledge that they are effectively helping families through a cancer diagnosis, increase specialized skills by working with a specific group of clients, and expand professional networks with fellow planners, nonprofit organizations and hospitals that help families with cancer," says Kurt.
We are grateful for all of the pro bono financial planners who are donating their time to help families who would otherwise be unable to access these services. Together, we are giving patients a fair shot at overcoming cancer.
"We envision a future where more cancer patients and their families have access to quality financial advice, says Kurt. "Our goal is to create a positive impact and help transform lives through the power of financial planning."
Are you a family looking for financial planning support? Please contact

[email protected]

if applicable.
Are you a CFP® professional interested in getting involved? Contact Family Reach at
[email protected]
.
Sign up for Email Updates