Payton is a bright 14-year-old with a wonderful sense of humor and deep empathy for others. She loves to play lacrosse with her friends, go on bike rides and watch her favorite movie, The Lorax. Her life as a teenager took a drastic change in August 2017 when her appendix ruptured, resulting in a visit to the hospital emergency room and a cancer diagnosis the family could have never anticipated.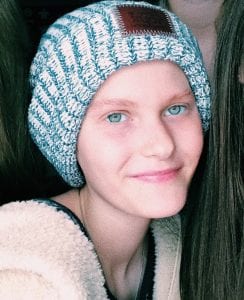 Taking on the unknown
Payton and her five siblings live with their parents, Lisa and John, in New Jersey. Lisa, a teacher of 12 years, had to take a full year of unpaid leave to care for her daughter. John continued his work at a local news station from 3:00a.m. – noon and sought out side-jobs to help cover the increasing costs and loss of his wife's income.
This family of eight experienced significant expenses throughout Payton's cancer journey and found it difficult to afford their basic needs. Despite the many hurdles, the Sargenti's stuck together, appreciating the strength they found in one another.
"The biggest lesson from this experience is that no one can go through it alone," says Lisa. "Every effort, no matter how big or small, makes a difference and has a positive impact."
Getting to the other side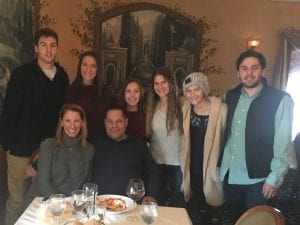 Our community was able to support the Sargenti family with their car lease, ensuring Lisa and John had a reliable way to bring Payton to and from her many appointments.
"Her strength, positive outlook and determination were a calming force that everyone who spent time with her could easily draw upon to feel uplifted," says Lisa.
Payton completed treatment last December and has had three clear scans since! She is attending physical and occupational therapy to regain her strength. As each new day comes, Payton continues to greet it with a smile and inspire those around her.
Sign up for Email Updates