In Conversation: Chef Ming Tsai On 10 Years of Supporting Family Reach
The year is 2010 and Chef Ming Tsai is at a golf tournament benefitting Family Reach. Our CEO Carla Tardif is there, and she has no idea who Chef Ming is, but they trade business cards and she emails him two weeks later.

She jokes in her message that Chef Ming must be a "big name" because Darlene, a teenager facing cancer who Family Reach supported, asked to meet him and eat his food at a celebration dinner.

Chef Ming was honored to accept the request and Darlene's family went to his Boston restaurant, Blue Ginger.

"I cooked my heart out and there was no talk of cancer — it was purely a celebration of her life," Chef Ming remembered. "What really caught my ear was when her family said that without Family Reach, not only would they not be at Blue Ginger that evening, they would have been homeless."

Before the celebration wrapped up, Chef Ming pulled Carla aside and asked how he could get involved.

Fast forward to today and we're celebrating a decade of Chef Ming's unwavering commitment to the cancer patients and families we serve. Through hosting 22 Cooking Live events, engaging his expansive network, and leading with generosity, Chef Ming has raised an incredible $9.3 million for our organization.

Read on for more from Chef Ming about his connection to the mission and what this milestone means to him.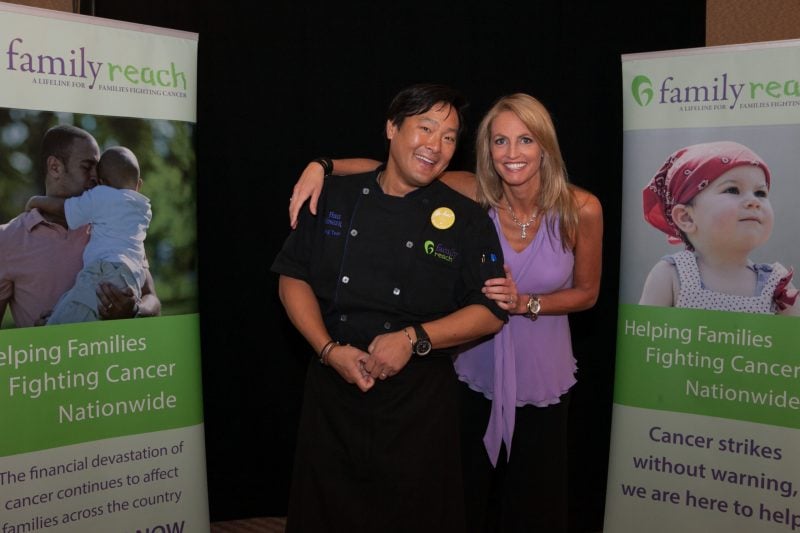 Stevie Snow, Creative and Brand Manager at Family Reach: After 10 years of supporting Family Reach and serving on our boards, you know our mission inside and out. What does this milestone mean to you?

Chef Ming Tsai, Celebrity Chef, Restauranteur, and Chairman of Family Reach's National Advisory Board:
I'm very proud to have been with Family Reach for 10 years and never would have imagined the impact I could create through food. It goes back to my aha moment: Cancer is not only a disease that affects the family, its repercussions can destroy the family. The system is broken and we want to be part of the solution.
Stevie: You proudly wear the Family Reach logo on your chef coat and bandanas. Was there a particular moment or family interaction over the years that solidified your decision to align with our nonprofit?
Chef Ming Tsai:
I met Raquel and her son Mikalo — and their story got me. Raquel used all her money to save her son, and when he relapsed, they ended up in a homeless shelter while Mikalo was getting chemo. He needed a bone marrow transplant but it wouldn't work in those living conditions … how can you tell a mom that you can't save her son because of her financial situation?

Thankfully, the story ends well. Raquel got in touch with Family Reach and they helped her get an apartment so Mikalo could safely receive his bone marrow transplant. Now he's a thriving teenager doing everything a teenager should.

Their story changed my life and showed me I could help make a difference through the same medium I've always done: eating. This is how the Cooking Live event came to fruition. Being able to share stories like Raquel's and watch the nearly 200 people in attendance have their own aha moments — that's what it's all about.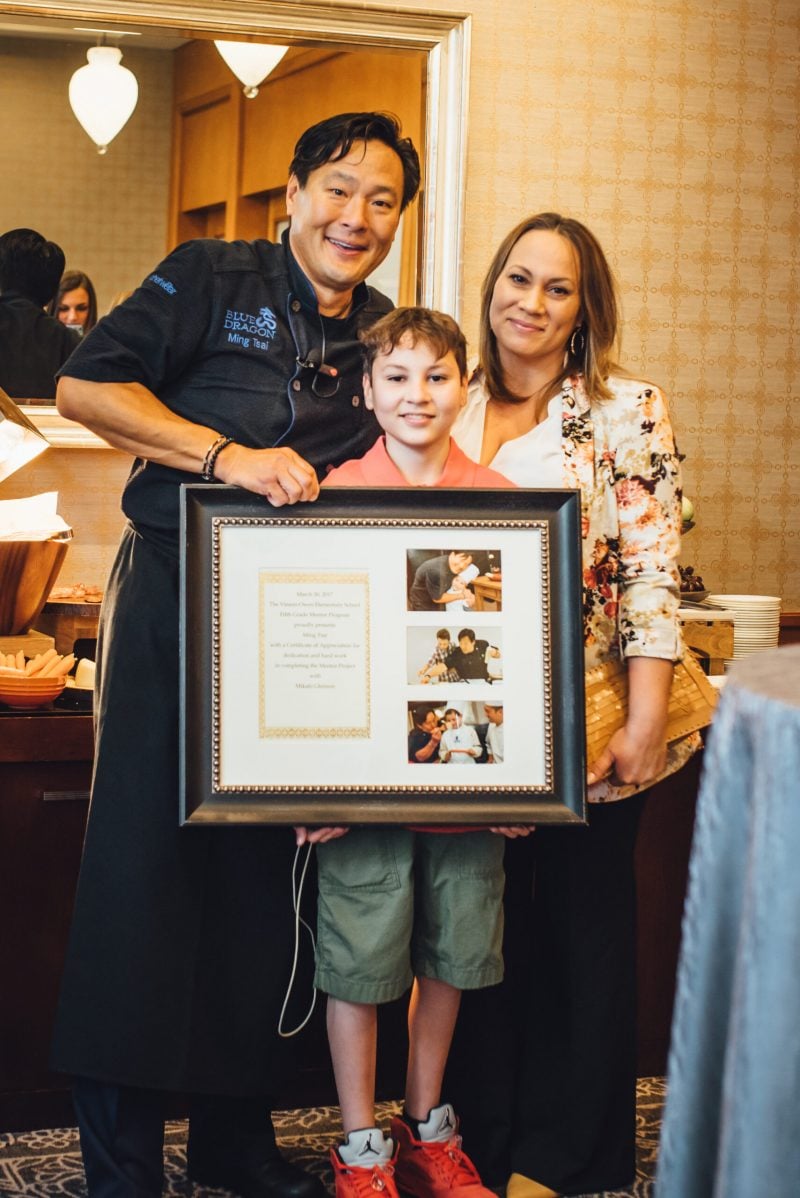 Stevie: Now it's been 10 years since you first dreamed up the idea of Cooking Live. After hosting numerous ones each year, what is it that still lights the fire and gets you pumped to keep the event going?

Chef Ming Tsai:
Cooking Live works because I invite my friends — and thankfully, some of them happen to be the top chefs in the country. Once they hear about what Family Reach does, they're in it for life. That's why I created Cooking Live — I knew once other people heard the family stories I did, they would see how cancer is a disease that causes so much angst and worry, including huge financial challenges that you can't thoroughly understand until you see it with your own eyes.
Another surprising benefit that keeps the spark going is that chefs are usually in the back cooking and never get to hear what's happening during the event. At Cooking Live, we're part of the whole show!
Stevie: In 2020, we shifted Cooking Live to a virtual format with platforms like Instagram and GiveButter. What's a behind-the-scenes moment that our viewers didn't see?
Chef Ming Tsai:
We kept burning through iPhones! The batteries kept dying so we kept changing them out so we never lost a feed.
Another funny thing — right before every segment starts, you'll see a flash of my son David's eyebrow pop in. He was checking to see if Big Papi or Reese or whichever guest it was got online okay for about 2-10 seconds before the actual segment went live.be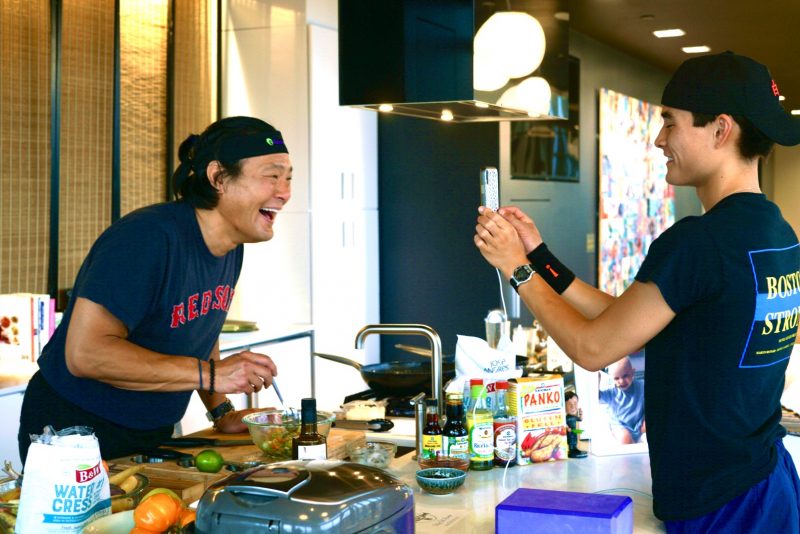 Stevie: For our newer followers, can you explain in your words what it means to 'Get Ming'd'?

Chef Ming Tsai:
The credit goes to Carla for coining "I got Ming'd." It means doing things a little excessively, but for good. To give 110% and leave your mark.

At Cooking Live, we wine and dine well and the attendees know they're there to support Family Reach but they don't realize they're getting "Ming'd" while it's happening. Once they're perfectly satiated, their hearts open up more. It's hard to make a generous decision when you're hangry!
Stevie: Going back to the families who benefit from your hard work, there's a family out there who just got the news that Mom has cancer. They're already living month to month and are worried about getting into more financial trouble because of the diagnosis. What would you say to them?

Chef Ming Tsai:
The most important thing is to be transparent and honest. Talk to your social worker about your current financial situation and don't be embarrassed that you're asking for help. You didn't ask to be diagnosed with cancer. There are millions of people in your shoes — the only difference is that some ask for help and some don't.

Cancer isn't like buying a car with cash, you don't have to pay the bills in one hit. The last thing you want to do is max out all your credit cards or get kicked out of your home when that can be avoided. Your social worker and Family Reach can help!
Stevie: Last question! You have the attention of someone really powerful. We're talking about the President of the United States or the CEO of one of the largest global corporations. What are you cooking for them and what do you want them to know about the financial barriers that cancer patients face?

Chef Ming Tsai:
I would go to some of my signature dishes — Miso Sake Marinated Butterfish, Lobster Shumai, Garlic-Black Pepper Lobster — and, of course, we'd start with MingsBings. There would be ginger margaritas and then wine paired with each course.

If I'm talking to the president, I would explain that we need to fix the system, and we need national healthcare. It doesn't matter if you're rich or poor, if you have healthcare, you can get yearly check-ups and likely catch cancer earlier. Of course, the financial challenges that cancer brings will still exist, but I do think the problem is fixable and my hope is there will be more action from the federal government all the way down.

With CEOs, I want them to understand the problem and impress upon them that they have to financially help their employees in some way, shape, or form. Say an employee is diagnosed with cancer, it would be incredible for the company to step up to support them financially. What a better way to attract and keep amazing employees if they know their employer has their back if they get sick!

Ultimately, I believe being kind and helping people is simply a much better way to go through life.
Don't miss out on Cheers to 10 Years: Cooking Live with Chef Ming Tsai on June 10, 2021. Register today!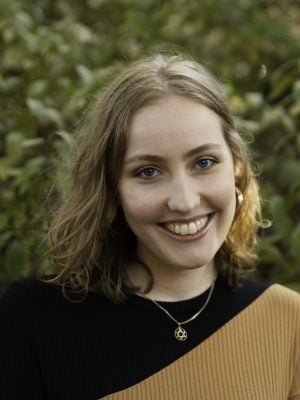 Senior Creative and Brand Manager • Family Reach Team
Always walking the fine line between her right and left brain, Stevie brings her creative and strategic thinking to her role as Senior Creative and Brand Manager. Her work amplifies Family Reach's voice and brings attention to the financial impacts of a cancer diagnosis.

Three parents share the costs they didn't expect to encounter while their children faced cancer treatment.
Read More »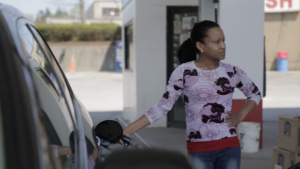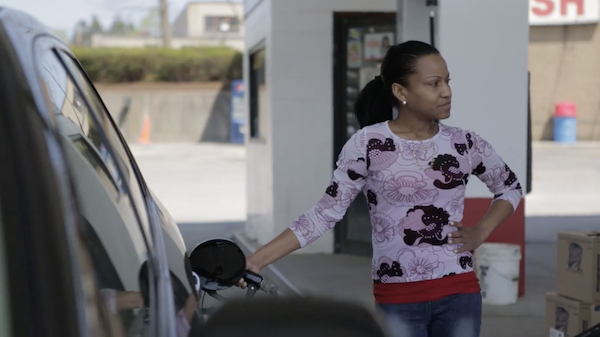 Find out how high gas prices continue to disrupt cancer patients and caregivers from accessing care from Family Reach CEO, Carla Tardif.
Read More »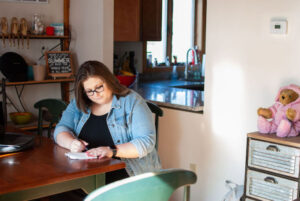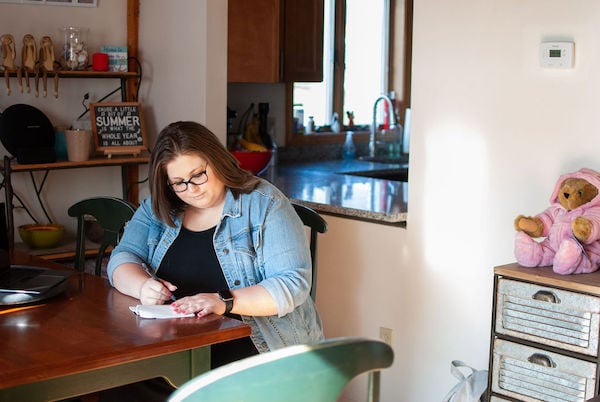 Here's an overview of our free Resource Navigation and how to work with a Family Reach Resource Navigator while going through cancer.
Read More »
Sign up for Email Updates