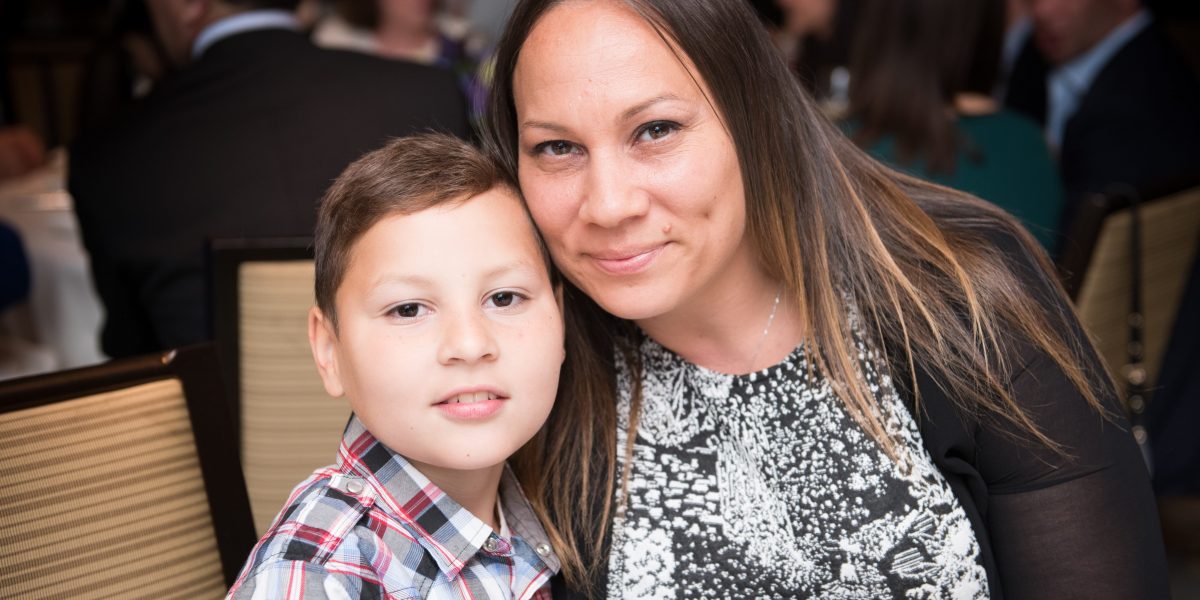 From Homeless to Healthy: How Mom and Cancer Hero Overcame the Worst
It was January 25, 2007, and Raquel was busy wrapping her little one in warm clothes as they headed to the doctor's office for a routine appointment. She had no idea her 18-month-old Mikalo – more affectionally known as Kalo – would be admitted to the hospital immediately after that appointment. She would never have guessed her baby had leukemia.

Just like that, Raquel faced a daunting reality. Her son was seriously sick, and he would have to stay in the hospital for at least a month for treatment. Without hesitation, Raquel left her job to be by Kalo's side during that time.

"It was the scariest moment of my life," said Raquel. "But I had savings, and I truly believed I was prepared."

Unfortunately, Raquel would soon learn that her rainy day fund was no match for the cost of cancer.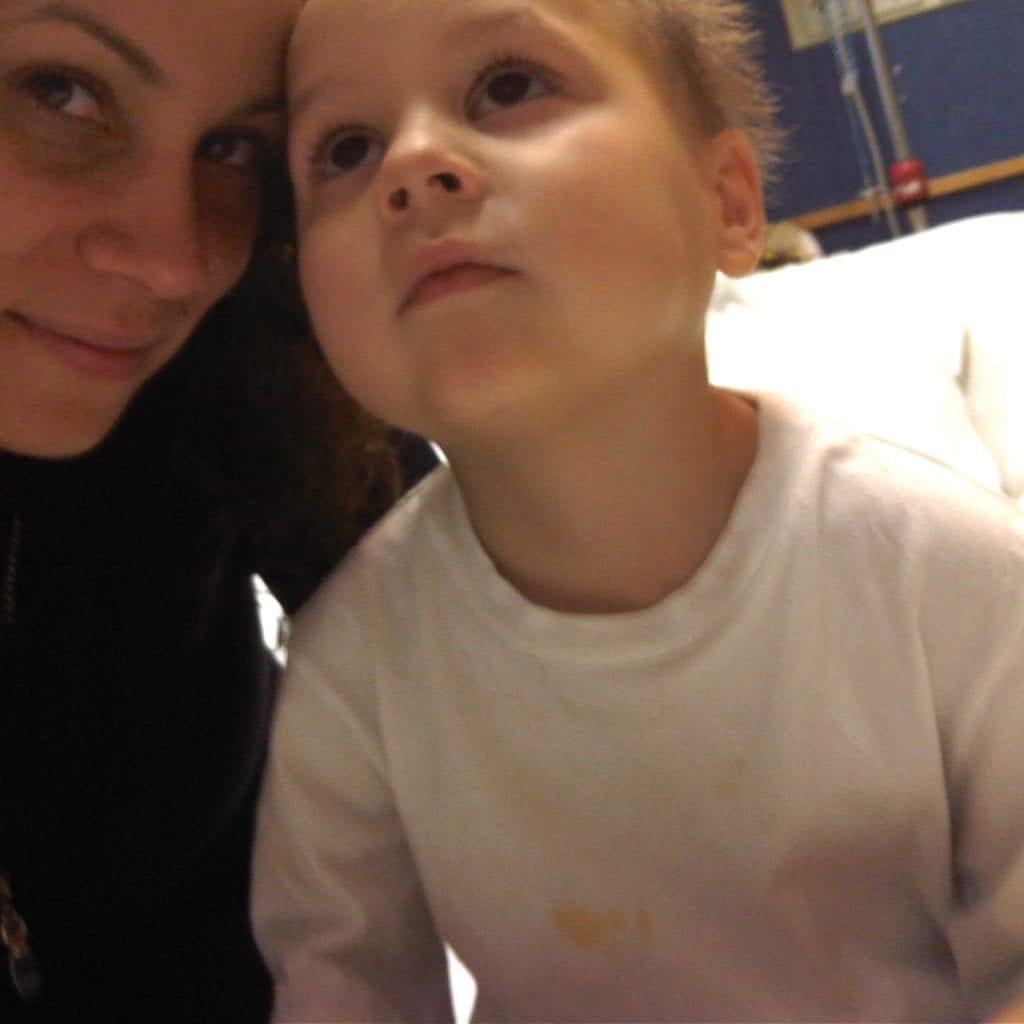 Starting a long road to recovery
Kalo's treatment dragged on longer than expected, and Raquel remembers: "In less than six months, I was in major debt and not even halfway through Mikalo's treatment."
With her rainy day fund completely depleted and no way to cover the costs of living, Raquel received her first threat of eviction. They kept coming, and eventually, Raquel lost her home. She and Kalo were homeless, and he was still fighting for his life.
Raquel turned to her local transitional office for help, and found out that she qualified for housing. Upon arrival to their new home, she quickly learned that "housing" meant homeless shelter.
Realizing "home" is not safe for healing
While Raquel had no choice but to settle into the homeless shelter, Mikalo's medical team voiced their concerns about the high risk of infection. Quite literally, being in the homeless shelter was directly affecting Kalo's health. And without permanent housing and no time to generate a consistent income while caring for Kalo, Raquel was frequently ineligible for many services and treatment options.

Raquel's tireless efforts finally secured her and Kalo a spot in a scattered site shelter, meaning a single apartment in a low-income building owned by the state. Still, Raquel faced the emotional hardship of the situation.

"At this point I truly believed I had failed as a parent, provider, and caregiver," she explained.
One step forward two steps back
Against all odds, Mikalo wrapped up 26 months of treatment, and appeared to be on the path to recovery. Eager to put the pieces of their lives back together, Raquel started working again. Within just six months, she was scheduled to sign a lease on her own apartment.

The day before the signing, Kalo wasn't feeling well. His fever spiked, and Raquel learned that he had relapsed. He was admitted to the hospital indefinitely, or at least until a bone marrow donor was found. Of course, Raquel knew his doctor wouldn't perform a bone marrow transplant unless she could prove they were living in safe, stable home. She also knew she couldn't be away from her son, and again made the decision to leave her job to be by Kalo's side.
Turning a corner
Desperate to avoid falling back into a homeless shelter and risking Kalo's health yet again, Raquel confided in her hospital social worker, who eventually connected her to the resource that would change everything. After hearing Raquel's story, Family Reach immediately stepped in to provide assistance that allowed her and Kalo to find an apartment of their own.

"We were on the move again, but this time to a happy and healthy environment – a place of our own where Kalo could heal," Raquel said. "I felt so hopeful for my son's future."

Shortly after, Kalo was approved for the life-saving bone marrow transplant and Raquel was able to take him home to recover. Family Reach continued to provide support during Kalo's year of isolation, ensuring he wouldn't be uprooted during such a crucial period of healing.

"I don't know what would've happened without their support," Raquel explained. "I found new strength and endurance to continue my role as a meaningful caregiver and mother. Family Reach renewed my hope."
Only forward from here
Kalo recovered well from his bone marrow transplant, and has been cancer-free since. The healthy fourteen-year-old plays video games, watches football, jumps on trampolines, and dreams of future careers. According to Raquel, "you would never know that's he's been through all that he has."
Looking back on the unimaginable choices she faced, Raquel knows she did what she had to do.
"To be by my son and hold his hand, every step of the way, was the best decision I ever made," she said.
Thankfully, Family Reach was able to step in with the financial support to match Raquel and Mikalo's emotional, mental, and physical willpower. Theirs is a story that sends shivers down spines, but it also serves as an important reminder that we can't stop until Cancer-Related Financial Toxicity is no longer a threat to healing.
When families are juggling cancer with the fear of homelessness, the last thing on their minds is the holiday season. And, yet, the boost that comes from celebrating together can be priceless. By supporting our Hope for the Holidays campaign, you can share the magic of the season with families who need it most. Thank you!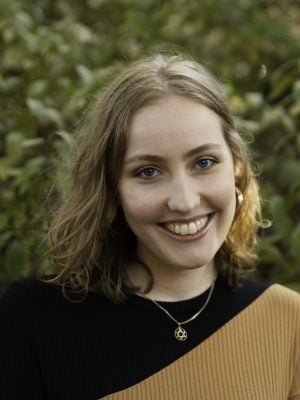 Senior Creative and Brand Manager • Family Reach Team
Always walking the fine line between her right and left brain, Stevie brings her creative and strategic thinking to her role as Senior Creative and Brand Manager. Her work amplifies Family Reach's voice and brings attention to the financial impacts of a cancer diagnosis.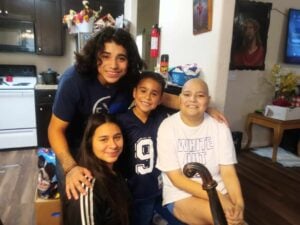 Your holiday giving provides financial relief to families like these who are facing cancer this winter.
Read More »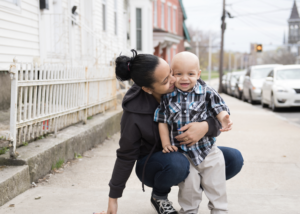 Curious what a donation to Family Reach does? Here's a breakdown of how donations to Family Reach provide financial support to families facing cancer.
Read More »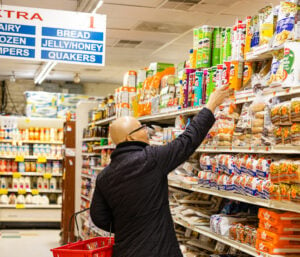 These tips will help you save money on food while you or your loved one is going through cancer treatment.
Read More »
Sign up for Email Updates