Dr. Yousuf Zafar Shares How He's Addressing Financial Toxicity in Cancer Care Today
An oncologist who's comfortable wearing many other hats, Dr. Yousuf Zafar, MD, MHS, is one of the most trusted professionals in the financial toxicity space. In addition to Gastrointestinal Medical Oncologist, his titles include healthcare delivery researcher, Director of Healthcare Innovation, and Associate Professor at the Duke Cancer Institute, plus a proud member of the Family Reach Board of Directors and Research Advisory Board.
Dr. Zafar's expertise and passion for advancing our mission make him an invaluable resource for the Family Reach team. With such a dedicated finger on the pulse of the national crisis we are committed to overcoming, we checked in with Dr. Zafar to get his thoughts on the current status of the fight against financial toxicity.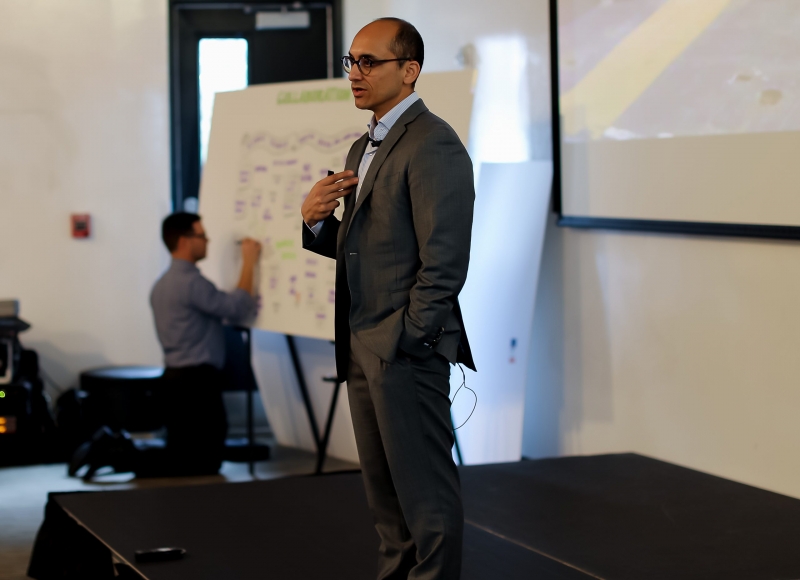 Where are we today?
Rooted in the family stories of Christopher Colangelo and Kristine Morello-Wiatrak, Family Reach provided support inspired by firsthand cancer experiences well before there was a word to describe the financial hardships many patients face. Then in 2013, Dr. Zafar changed the game by coining the term "financial toxicity." Or, as he humbly clarified: "I always get credited, but I'm sure the phrase existed somewhere before I used it. So I usually just say I introduced it to the literature."
While Family Reach continues to focus on providing immediate financial support for families facing cancer, the bigger mission is to fix the widespread problem of what we now refer to as Cancer-Related Financial Toxicity. This starts with our solution-oriented Financial Treatment Program, which provides families with financial education, resource navigation, financial planning, and assistance with non-medical bills. With help from oncologists and researchers like Dr. Zafar, plus our growing team and generous community, we are taking strides toward eradicating financial toxicity before it can get in the way of healing.
"Family Reach has gone from a family-founded nonprofit to a leading national organization that is setting the bar for combatting the financial burden of cancer," said CEO Carla Tardif. "We are more equipped than ever to be a lifeline for families across the country, ready to reach them early so they can avoid experiencing financial toxicity altogether."
Much of this progress comes from spreading the word, ensuring people are aware of the financial hardships that so many cancer patients face. Dr. Zafar finds comfort in this growing awareness, but also realizes that there's still an ongoing rise in the financial burden.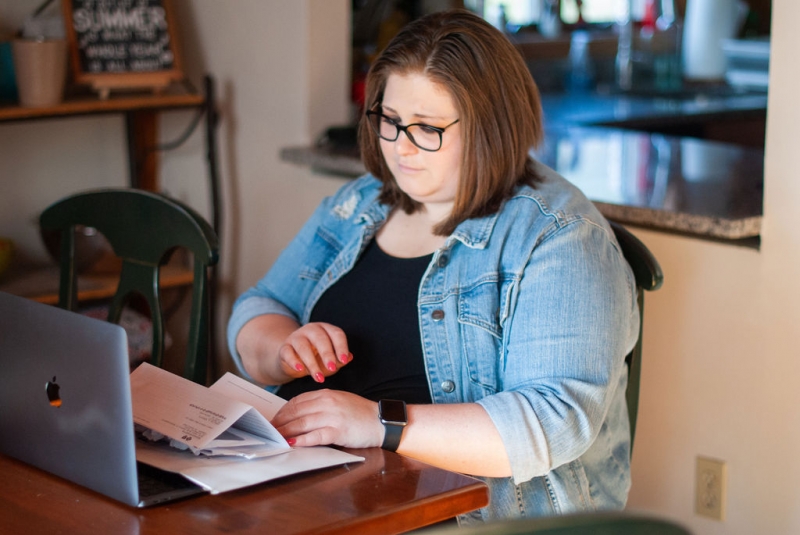 "What's interesting is that both of these factors can coexist," he said. "Many more people are aware of what patients are experiencing, but at the same time, patients are still experiencing it."
While it's important to celebrate our success to date, it's clear that where we stand today is not enough. We can fix this, and we won't stop until we do. 
Making progress as an oncologist
Dr. Zafar doesn't have to search hard to find colleagues who are aware of financial toxicity and willing to address the issue.
"No matter what, cancer care is expensive," he said. "But more and more, oncologists are willing to warn patients and engage them in the idea that they might experience cost burden."
However, he also shared that oncologists often fall short when it comes to linking patients to the appropriate resources. This typically stems from a lack of knowledge about what those resources are or where to find them, as opposed to an unwillingness to do so. In the future, Dr. Zafar hopes the healthcare system can better train clinicians on financial resources for patients, ensuring they're well equipped to have meaningful conversations about the cost of care.
He also suggests a different way of approaching conversations about treatment costs. Rather than pushing price transparency, Dr. Zafar focuses on cost transparency, which is how much of the price tag patients are actually responsible for paying.
"The current way of purchasing healthcare is like walking into a car dealership, buying a car, and being told that the bill will come in a couple months," he mused. In all seriousness, though, Dr. Zafar believes "patients need to know exactly what they're going to pay for their care."
more people, more patients, and more families
touched by financial toxicity than we think.
This aligns with the experiences of many of the families we support, as patients often reveal a struggle to find clarity on how much treatment is going to cost them. Unfortunately, not even oncologists have the exact answers.
"People often ask how much an MRI costs or how much treatment will cost, and that's something that I can never know – and it's also not what I need to know," Dr. Zafar explained. "All I need to know is whether or not the patient has trouble paying for their care, and, if so, that's when I need to get them to right resources."
Dr. Zafar's job as an oncologist is to ensure patients get the best care possible, no matter the cost. Even if he can't change the price tag, he is still mindful of cost during his interactions with patients.
"In my own practice, I'm trying to get better at communicating with patients about their costs," he said. "I know the sooner I ask them, the more likely they are to benefit from financial resources."  
Supporting the Family Reach team
As a provider of financial resources, Family Reach continually adapts the Financial Treatment Program to rival the problem, provide support that meets patients where they are, and complement the conversations they are starting to have with their care teams. When Dr. Zafar puts on his Family Reach hat, he plays an active role in propelling the organization forward.
"To grow from an organization that used to only provide financial grants to now an organization that provides grants, financial planning, and so much more is a really important evolution," he said.
Dr. Zafar doesn't limit his expertise and collaboration to board meetings, as he was recently the keynote speaker at Family Reach's Imagine Session 2019.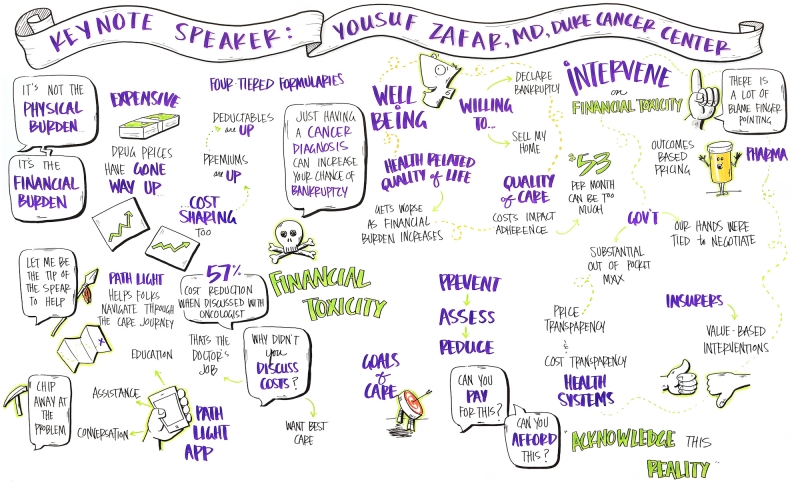 His presentation introduced the scale of the problem, and called for change on the policy, provider, and patient levels. By approaching financial toxicity as a side effect of care, we can prevent, assess, and reduce it before it harms survival rates.
"What we need to focus on is figuring out how to identify patients experiencing financial toxicity and find a way to connect with them," Dr. Zafar said. "To do that, Family Reach needs to grow as we have been growing."
Where are we going tomorrow?
In his current research at Duke, Dr. Zafar's focus is improving the value of cancer care for patients, specifically through "identifying ways to ensure the right patient is getting the right treatment at the right time and the right cost." That includes factors like identifying at-risk patients and decreasing avoidable emergency visits and hospitalizations, all with the goal of providing evidence-based yet cost-effective treatment to patients across the nation.

In the meantime, Family Reach will continue to support families facing financial toxicity. As awareness spreads, more people are willing to have the tough conversations about the cost of care – including oncologists and researchers like Dr. Zafar, nurses, social workers, financial planners, and others on cancer care teams.

"Financial toxicity is a much bigger problem than any of us realize. There are more people, more patients, and more families that are touched by this problem than we think," Dr. Zafar explained. "They suffer in silence, they take on the medical debt, they take the time off to care for their family members, and they do it all in silence because they think it's the right thing to do."

Together, we're breaking that silence. We're listening to patients and making their voices heard. We're providing immediate financial relief today, and gearing up for major systemic change tomorrow.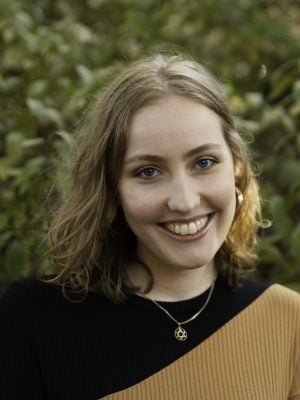 Senior Creative and Brand Manager • Family Reach Team
Always walking the fine line between her right and left brain, Stevie brings her creative and strategic thinking to her role as Senior Creative and Brand Manager. Her work amplifies Family Reach's voice and brings attention to the financial impacts of a cancer diagnosis.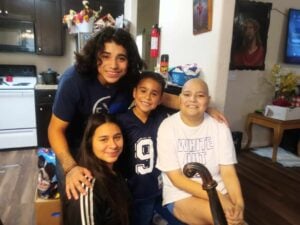 Your holiday giving provides financial relief to families like these who are facing cancer this winter.
Read More »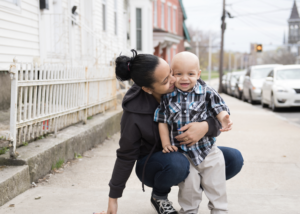 Curious what a donation to Family Reach does? Here's a breakdown of how donations to Family Reach provide financial support to families facing cancer.
Read More »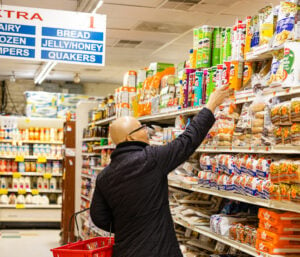 These tips will help you save money on food while you or your loved one is going through cancer treatment.
Read More »
Sign up for Email Updates