Collaboration Spotlight: Helping Cancer Patients With MingsBings, Trillium Brewing, and Gilead
Collaboration is a core value at Family Reach because we can do more for the cancer community if we work together. Thanks to our nationwide network of partners and supporters, we're leading a strong and united fight against the financial toxicity of cancer.

This edition of "Collaboration Spotlight" features partnerships old and new — from food and athletic events to an inspiring health equity conference.
MingsBings + Family Reach: Plant-Powered Pockets Support Families Facing Cancer
MingBings are Iron Chef Ming Tsai's modern take on the traditional Chinese Bing. Driven by the mission to "help the health of all people," the plant-based, gluten-free and nut-free pockets also pack a powerful impact for families facing cancer.
MingBings donates a portion of all proceeds to Family Reach and customers can now make a donation when purchasing their Bings on mingsbings.com.
Thank you, Chef Ming, for giving Bing lovers the chance to support families facing the financial burden of cancer! Your friendship and more than 10 years of support mean the world to us.
Trillium + Family Reach: Fun Fall Fundraising Events
This beloved Boston-based brewery is a long-time friend of Family Reach. Since 2016, Trillium has hosted fan-favorite events that spread our mission to their beer-loving community
Last month, the Family Reach Young Professionals Council hosted the 3rd Annual Cornhole Tournament at Trillum's outdoor space in Fenway. Teams of cornholers raised over $6,000 for Family Reach's mission while sipping on craft beers and soaking up the end of summer thanks to Trillium's hospitality.
On November 6, we're teaming up with Trillium again for the 6th Annual Fall Flip at their Canton, MA location. Picture people (and maybe even yourself) flipping giant tires on a crisp New England autumn day. The reward? Tasty beers, snacks, and the feel-good factor of providing financial support to families facing cancer.
Gilead + Family Reach: Towards Health Equity for Black People Impacted by Triple Negative Breast Cancer
Last month, our very own Lead Navigator Anya Spratley was invited to Burlingame, California to attend Gilead's Convening: Towards Health Equity for Black People Impacted by Triple Negative Breast Cancer (TNBC). Other Gilead grantees in attendance included both national cancer organizations as well as smaller community-based organizations.

"It was amazing to be in a room with so many Black women who are leading the charge to address disparities in access to quality care," Anya shared. "Many of the speakers and attendees were breast cancer survivors themselves, so it was an incredibly impactful experience."

This partnership with Gilead allows us to not only expand the reach of our financial interventions but also learn from those who are working on the ground in the communities we support. Through thoughtful collaboration with other organizations, we will continue to increase the impact of our work to reduce financial barriers for the Black TNBC patient community.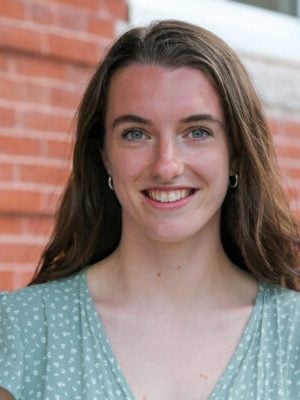 Content & Storytelling Coordinator • Family Reach Team
As Communications Coordinator, Mary creates and promotes content that spreads the word about Family Reach's mission. Mary brings her love of storytelling to her work, and a commitment to a world where socioeconomic status doesn't determine chances of survival.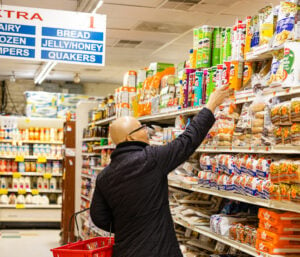 These tips will help you save money on food while you or your loved one is going through cancer treatment.
Read More »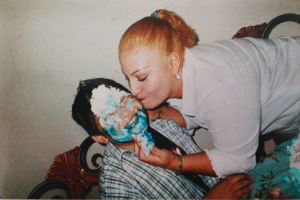 Angel shares how Family Reach allowed him to "breathe again" as he went through the financial and emotional challenges of his mom's cervical cancer treatment.
Read More »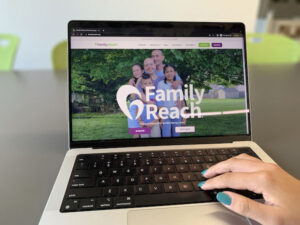 Meet the four interns who joined Family Reach this summer to help provide financial relief to families facing cancer nationwide.
Read More »
Sign up for Email Updates