Family Reach's Giving Day!
Join us in celebrating our 25th Anniversary! Make a donation to help provide critical financial support to cancer patients.
As the pandemic slows and our world opens up again, many of us are eager to find a renewed way of living. Cancer patients don't have that luxury.
All donations are being matched up to $10,000 thanks to AmerisourceBergen Foundation. Your donation can now help twice as many families in need!
Why join the We See You campaign?
Your generosity is urgently needed
The pandemic forced many people to stay home, which caused families to cancel or postpone necessary screenings. As a result, there's now an overwhelming amount of undiagnosed and untreated cancers, especially among vulnerable communities.
Just as people thought they could put a devastating year behind them, they're now hearing news about a late-stage diagnosis and life-threatening financial side effects.
The financial losses caused by COVID-19 combined with this new wave of financial crisis deeply affects a patient's chance at survival. Now is not the time to leave the cancer community behind.
Make a donation today to help provide financial relief that families urgently need.
You can make a lasting impact

As we proudly celebrate this milestone year and the pivotal moments that got us here, we recognize that our work isn't done yet.
The problem that our founding families saw 25 years ago still rings true for millions across the United States, and we've been building up the awareness, solutions, and community for a stronger fight against the financial barriers to cancer treatment.
It's supporters like you that make this possible. Thank you for continuing to show up for the cancer community when they need it most.
Families like these need your support now
Hover over a story to read more
For 25 years, we've seen these financial barriers affect patients' chances of survival. We have the financial resources to break down these barriers, but we need your help to reach more families with this life-saving support.
Checks can be mailed to Family Reach at 142 Berkeley Street, 3rd Floor, Boston, MA 02116. 
Thank you to our sponsors and partners!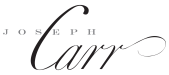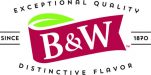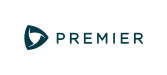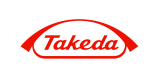 Memorable moments and milestones