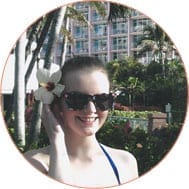 A beacon of hope
Name: Shelbie
Age at diagnosis: 13 years
Diagnosis: Ewing's sarcoma
How Family Reach helped: Grant to assist with the holidays
When Shelbie was 13 years old, she began having unexplained pain in her legs. After a series of tests, a tumor was discovered in her pelvic bone, and Shelbie was diagnosed with Ewing's sarcoma. She immediately began chemotherapy and eventually had a stem cell transplant. This aggressive treatment caused her liver to fail. "We almost lost her," Shelbie's mother, Jackie, said. "But she surprised all of us, even her doctors." An amazingly strong girl, Shelbie pulled through the ordeal and returned to her life and school.
Since the first round of treatment, Shelbie has battled 2 relapses of the cancer. Following the most recent relapse, Jackie had to leave work to care full time for Shelbie, who lives with her. Although Shelbie's parents are divorced, both of them are actively involved with her care emotionally and financially. The family travels from Lowell to Boston several times each week, which is extremely draining. As the holidays approached last year, Jackie wasn't sure how she was going to provide a holiday for her family, given their financial stress. In cooperation with the hospital social worker, Family Reach immediately stepped in to provide holiday assistance to the family. Jackie and Shelbie were extremely grateful for the support, which provided hope and relief at a time when they needed it most.
As her strength and courage are tested, Shelbie continues to shine through with a smile on her face to inspire those around her. She attends school part time at a vocational high school and aspires to become an interior designer.
Last update: July 31, 2014