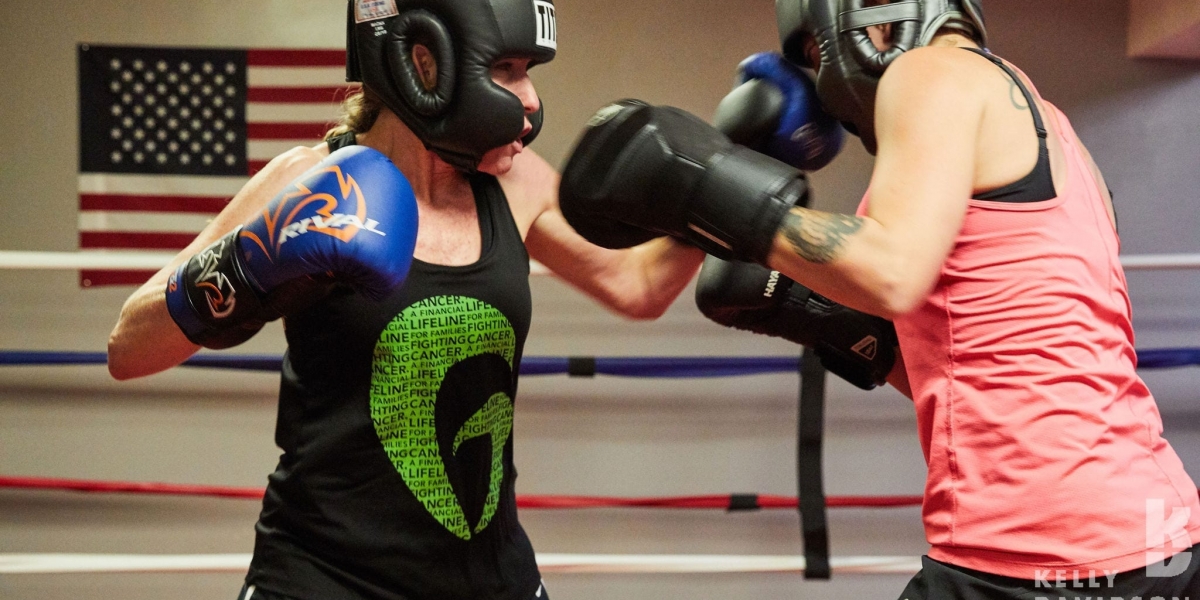 Ready to Rumble? Reach Athlete Tricia Gill Fights in Haymakers for Hope's Boxing Event
Ding ding ding! On Wednesday, October 9, Reach Athlete Tricia Gill will be competing in Belles of the Brawl on behalf of Family Reach. This boxing event is put on by Haymakers for Hope, a charity that gives everyday men and women the chance to fight back against cancer, and raise money and awareness for a nonprofit of their choice while doing so.

Tricia learned about Family Reach after seeing our logo on a carton of Farmers Hens eggs, thanks to our partners at CMC Food. Once she learned about our mission, and saw the many ways we help cancer patients and their families, she knew she wanted to fight for us.

Learn more about Tricia's journey to the ring below and show your support by donating today. Good luck Tricia and thank you for your dedication!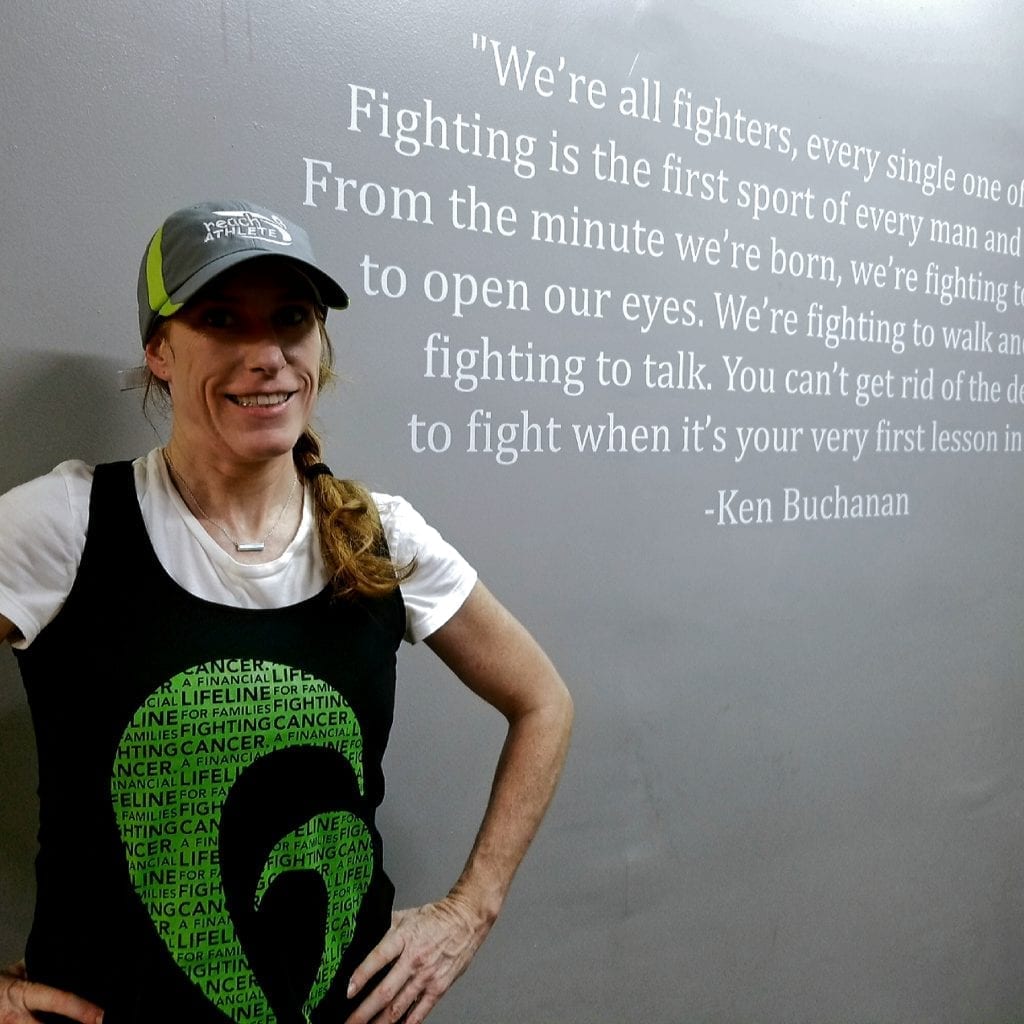 Autumn Dube, Content Manager: How long have you been boxing and how has it played a role in your life?
Tricia Gill, Reach Athlete: I've participated in boxing classes off and on over the years. It wasn't until after I moved to Boston a few years ago that I started taking classes on a regular basis and investing more time into honing my boxing skills.
I've discovered innumerable benefits from boxing and these benefits have played an important role in my life recently. Boxing improves and increases your confidence. I'm preparing for my first amateur boxing match in October and I am nearly 50 years-old. Training is rough, and it can be grueling, but I've learned to work through the pain and keep going. Not only has boxing improved my health, but it has provided new inspiration and motivation on my quest to maintain a physically fit lifestyle.
Autumn: What emotions have you experienced throughout your training?
Tricia: I've experienced a range of emotions. Excitement, apprehension, nervousness, happiness, exhaustion, stress, and butterflies! The training has been humbling while the fundraising and bringing attention to the importance of this event has brought up a lot of emotions. 
I've gone from feeling hesitant and not necessarily physically-able, to feeling confident and proud of my determination and progress. Balancing day-to-day demands along with a new job, moving to a new city, and my personal life has been of the most challenging aspects of maintaining the required training.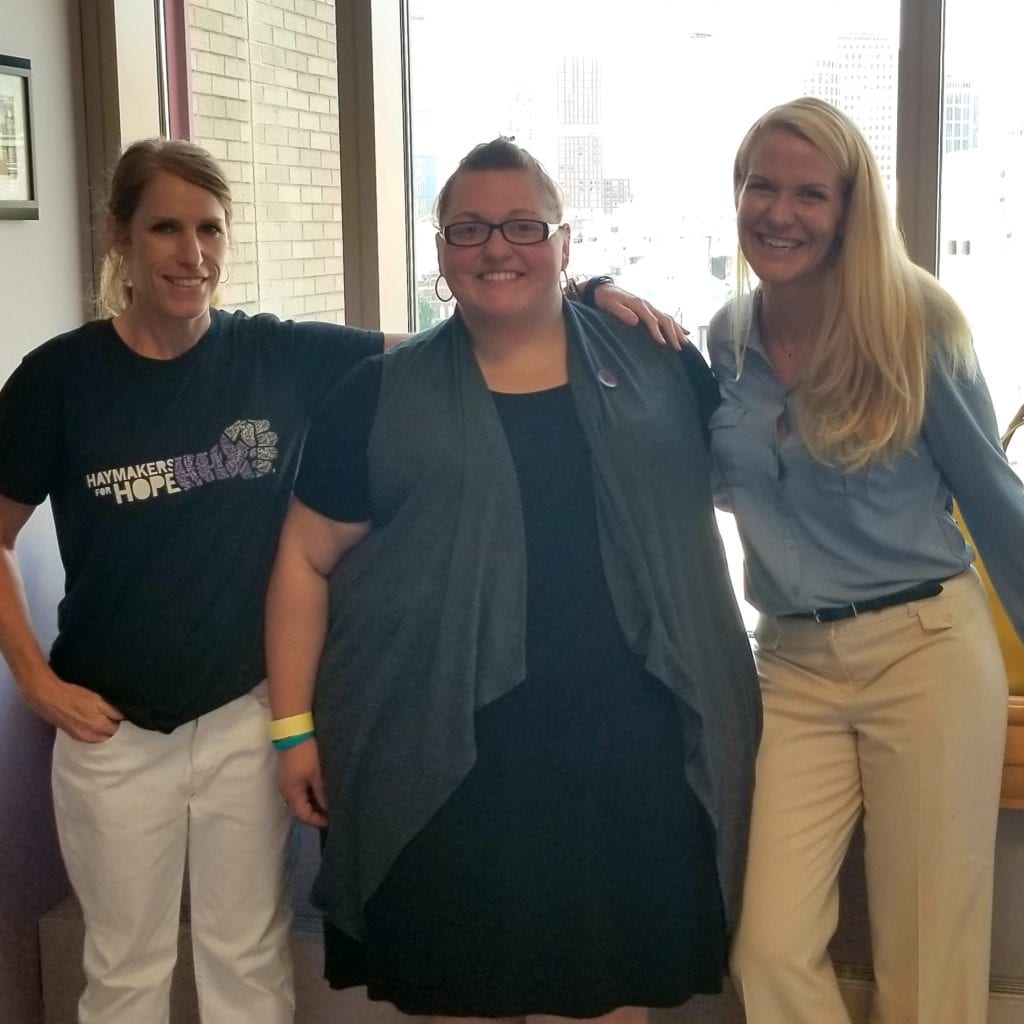 Autumn: How many hours a week do you spend training and what keeps you motivated? 
Tricia: There isn't a shortcut to becoming a skilled boxer. For this event, I've been training for four months, almost every day, 1-2 times a day. That's about 1-3 hours each day.
Most of the fighters participating in this event are fairly new to boxing and/or have minimal boxing experience. It's not expected that we are going move around the ring like Muhammad Ali or be the next Katie Taylor; professional boxers train for many many years to hone their craft. I've expedited my training and I'm going to do the best I can. I will be ready to compete in my first amateur boxing match.
Autumn: Why did you choose to fight on behalf of Family Reach? 
Tricia: I wanted to be a part of what this remarkable organization is doing and help relieve some of the stress and financial burden families feel when they are impacted by cancer. As a young girl, I had some medical conditions that my mom, a single mother at the time, struggled to manage financially. I wish there was an organization like Family Reach around at that time to relieve those overwhelming feelings so all she needed to do was focus on caring for me.
Family Reach's mission has provided the additional inspiration and motivation I've needed when I'm feeling overwhelmed and struggling to keep going. Balancing everything is tough, and finding the motivation to do the important work can be challenging; but what I may be feeling doesn't compare to what families impacted by cancer must endure every day. A punch in the face is nothing, in fact, it's worth it being able to help and contribute to Family Reach's mission.
Autumn: How has the Family Reach mission helped push you forward on this journey? 
Tricia: Family Reach works with patients and families before they hit critical financial breaking points. Had there been a program like this when I was younger, it would have alleviated the financial burden my mom felt in trying to manage our day-to-day living expenses and medical costs, while also providing me the care and comfort I needed.
I am excited that an organization such as Family Reach exists today. I am particularly impressed and excited about their Financial Treatment Program which advances solutions for the most pressing problems faced by patients and caregivers.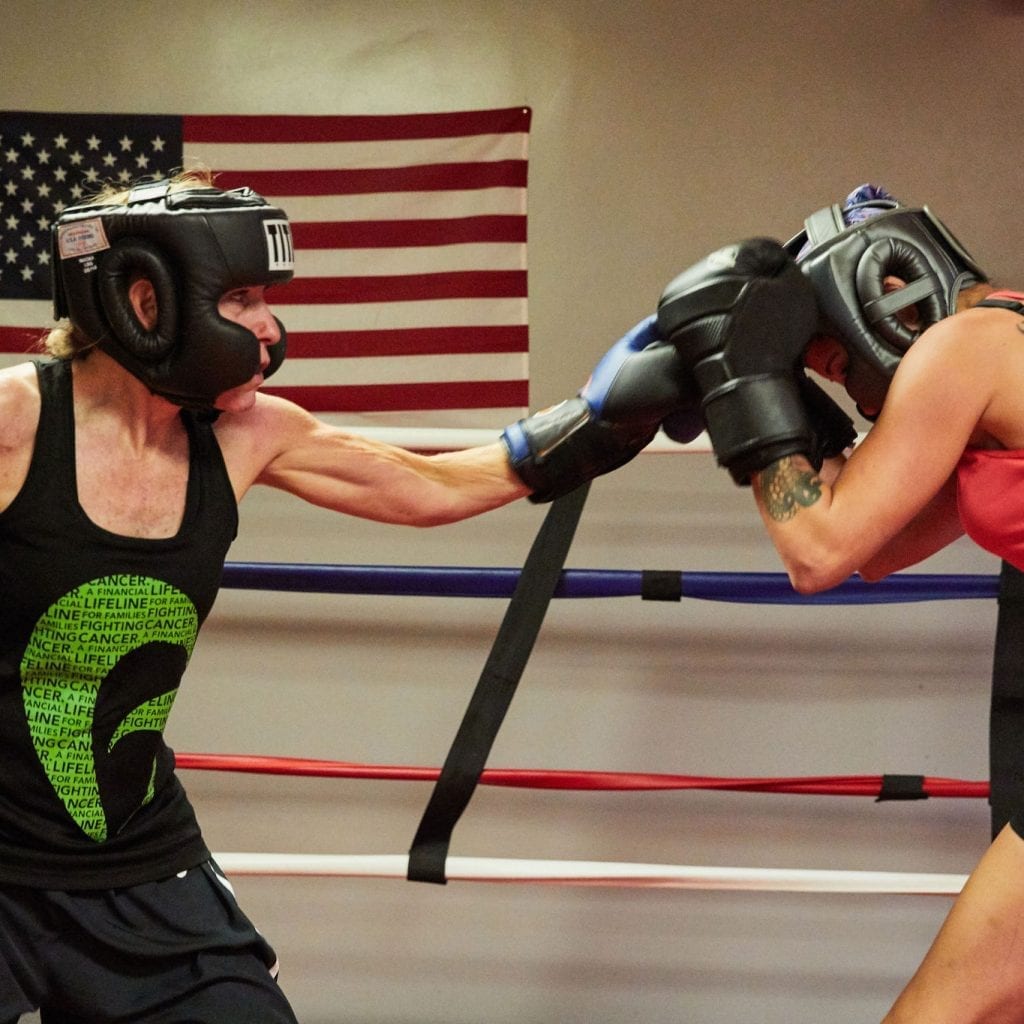 Autumn: In what ways has this journey pushed you out of your comfort zone? 
Tricia: I've been involved in athletics, outdoor recreation, and adventure pursuits most of my life. But as I've gotten older, it's become more challenging to do. After sustaining a knee injury a few years ago, my momentum for pursuing such activities waned. When I entered the last year of my 40s, I decided I didn't want to use my age as a barrier or excuse anymore to not do the things I enjoy and that keep me healthy.
Fighting in Belles of the Brawl is outside of my comfort zone. I've never participated in a fundraising event of this caliber before, especially without my usual support system around me after I moved. One of the hardest things for me to do is ask people for help – which is a must when fundraising. All this being said, my friends and family, along with new and old colleagues, have shown tremendous support. They have rallied behind me with incredible enthusiasm. It's been heartening and has given me strength.
Autumn: What makes you proud to be a Reach Athlete? 
Tricia: At times, I've left my training classes and gone home frustrated, not feeling good, not feeling ready. During the toughest days of training, I will reflect on my youth, my history of perseverance, doggedness, and quiet determination; and then I reflect on families who do the same thing every day as they fight their battles with cancer. And then I pick myself back up, knowing I've prevailed before, as cancer survivors have, and find the strength to keep going.
All of the work, all of the training, some of the sacrifices, it fortifies me, and it makes me proud to be a Reach Athlete. This program has provided me with the inspiration I've needed and I can't wait to compete for them in my first amateur boxing match!
Want to join Reach Athletes at their next event? Join Trillium Brewing and RX Strength Training for our 5th Annual Fall Flip!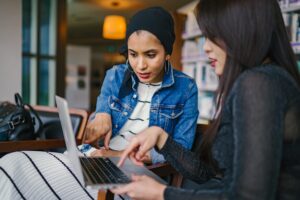 Our collaboration with hospital social workers is an essential component of connecting families facing cancer with our Financial Treatment Program.
Read More »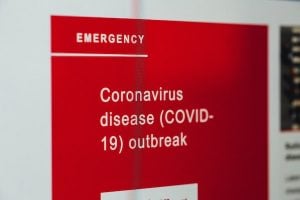 Here's a look at some of latest coronavirus stories and resources that will help the cancer community gain some clarity during these uncertain times.
Read More »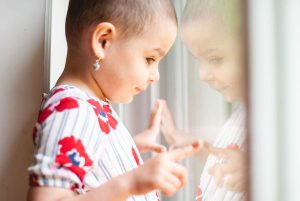 To better understand what the COVID-19 crisis means for cancer patients and their families, we reached out to the experts themselves.
Read More »