Coast to Coast Challenge Powered by Reach Athletes
No matter how you choose to get moving, you can join our virtual fitness challenge to go the distance for families facing both the financial burden of cancer and added setbacks of the COVID-19 pandemic. Our goal is to log a collective 10,000 miles from coast to coast, and we're mapping our virtual route to pass through 56 of our partner hospitals across 31 states. We'll need your help to reach all of them – are you up for the challenge?
Are you near our partner hospitals? Click around the interactive map to see!
Help us reach 10,000 miles pledged by July 31st!
Current State: Washington*
Seattle Children's Hospital
*We're "virtually" in this state for collective tracking purposes, but don't hesitate to get moving today no matter where you are!
Please note: All CDC Guidelines should be followed during this virtual challenge to ensure the safety of our Reach Athletes and communities.
Quinn
Currently in active treatment, 17-year-old Quinn has been receiving chemotherapy since January. Prior to his diagnosis, Quinn's mom was working full-time but she had to make the difficult decision to stop working to care for her son. With no income, she was then forced to move her family in with her parents to save on housing costs. Thanks to support from our LiFT Network member Anthony Rizzo Foundation, we were able to relieve some of her financial worries so she can focus on Quinn's care.
David
Hometown: Las Vegas, NV
Miles Pledged: 100
Activities: Running
Why Do You #ReachCoast2Coast?: My friends that have fallen to and survived cancer are my inspiration. Team Ryno Wurum is my drive!
Join others in making your miles count​
SIGN UP
Make a donation to Family Reach based on the number of miles you plan to complete.
SHARE
Show your support publicly and challenge your friends to join you!
TRACK
Keep up your progress - and join the Reach Athletes Strava group for some bonus points.
If yoga, weight lifting, or at-home workouts are more your speed, 30 minutes of activity equals one mile in this challenge!
Already completed a challenge? Take on another and double down on your commitment!
1 Mile Challenge
Log up to 1 Mile
10 Mile Challenge
Log up to 10 Miles
25 Mile Challenge
Log up to 25 Miles
50 Mile Challenge
Log up to 50 Miles
The 100 Mile Challenge
Log up to 100 Miles
Create Your Own Challenge!
You Choose the Donation - You Choose the Miles
Let everyone know how you're supporting cancer patients through this challenge and tag 3 friends to join you
Post photos or videos as you complete your miles - tag @familyreach and use #ReachCoast2Coast
Join our Facebook Group to stay up to date with your fellow participants and share your activities
Use our social templates!
We trust that you'll complete your miles, but you can also track your progress alongside other Reach Athletes. Our Strava group allows you to log your miles and push each other to keep going. Using Strava isn't necessary to complete the challenge, but it does add some motivating team spirit!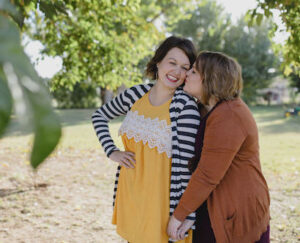 Through a combination of love, resilience, and community support, this family of four is pushing through their cancer journey together.
Read More »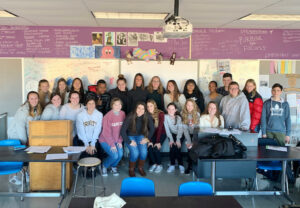 Find out how this impactful group of students raises money and awareness to support the cancer families that Family Reach serves.
Read More »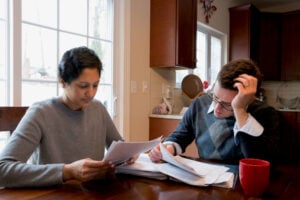 Here's why it's important for patients and caregivers to consider finances when going through cancer treatment.
Read More »