Virtual Reach Athlete Event Toolkit
Thank you for your interest in hosting a virtual fitness event to benefit Family Reach! Not only are you about to create an incredible event for your community, but together you will support cancer patients and their families nationwide. We look forward to welcoming you to the Reach Athlete family. To help make your event a success, we've gathered information from our virtual events and key details to build this toolkit just for you.
Welcome!
Family Reach is a national nonprofit that provides critical financial support to cancer patients and their families, many of who often have to choose between treatment and daily living essentials like food or electricity. Family Reach works with patients and healthcare professionals at more than 400 top-tier hospitals and cancer centers to reach families before they hit critical financial breaking points.
Who Are Reach Athletes?
The Reach Athletes program is a peer-to-peer fundraising community that empowers athletes to push their limits as they raise funds and awareness to support Family Reach's mission. Since 2008, this program has built a national presence with thousands of members across the country and raised more than $2 million to help alleviate the financial burden of cancer.
Why Host A Reach Athlete Event?
During this time of isolation, many are feeling helpless and are looking for ways to come together and give back to those in deep need. As an answer to these realities of today's world, physical activity is fun, heals the mind and body, and inspires people to achieve profound goals as one.
Hosting a virtual Reach Athlete event not only benefits cancer patients nationwide and brings people together, but it also positions you within a growing community of athletes and fellow leaders who are giving back. The 2020 pandemic has put many nonprofit organizations in jeopardy and while Family Reach is in a position to continue its work uninterrupted, your help is vital as we strive to reach our fundraising goals.
Benefits of Being A Hosting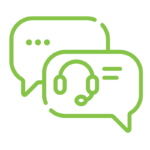 Alignment with a greater mission and access to tools and support from the Family Reach team to amplify the success of your event, including professional fundraising software.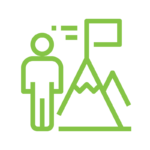 A sense of togetherness during these uncertain times, giving your community a common goal to work towards as one.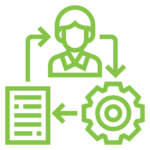 Simple, easy execution and proven results to have a lasting impact for families in need.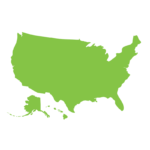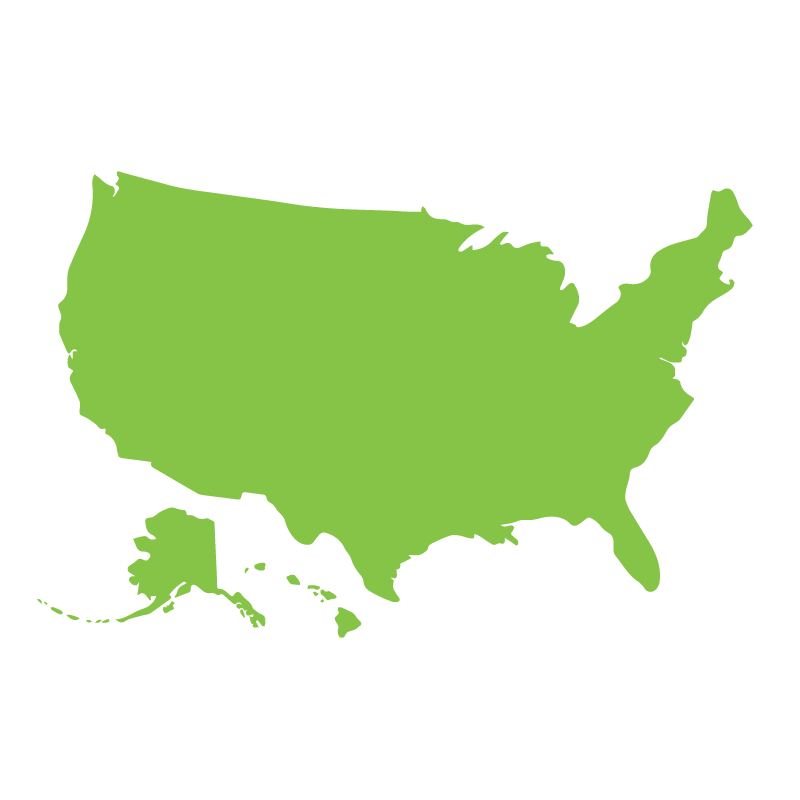 A national audience of current and former Reach Athletes and Family Reach supporters in all 50 states to help grow your new or existing event as well as your brand.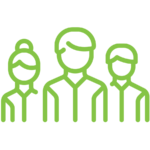 Unity among your employees, customers, vendors,, and community while exposing your brand to new audiences as part of the Family Reach and Reach Athletes networks.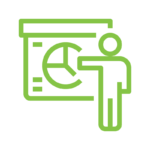 Extensive knowledge and experience, both virtually and in-person, from our events team backed by years of hosting fundraising events to benefit the cancer community.
Our Event Partners
Aligning your event with Family Reach and our mission not only provides critical funds for families facing the financial burdens of cancer, but positions you within a growing community of leaders who have done the same.
Reach Athlete Virtual Events
This toolkit was inspired by events created out of a necessity to continue Reach Athlete fundraising efforts when the pandemic caused lockdowns and event cancellations. Grounded in years of experience managing athletic and peer-to-peer fundraising, the two examples below show how you can also build a successful event of your own.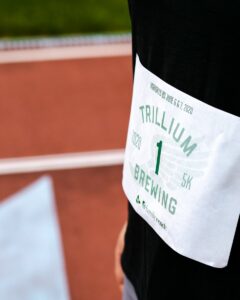 Overview
The Trillium Virtual 5K was created by our partners at Trillium Brewing Company when the annual in-person one was canceled. Their community was thrilled by the opportunity to be able to participate from their own neighborhoods. This first ever virtual event attracted a record number of participants and raised more funds than any previous 5K at their Canton, MA location!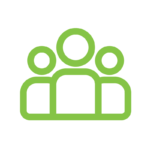 Attracted 1,004 participants – more than doubling the original goal of 500 registrations (83% increase from 2019's in-person race)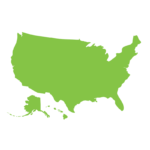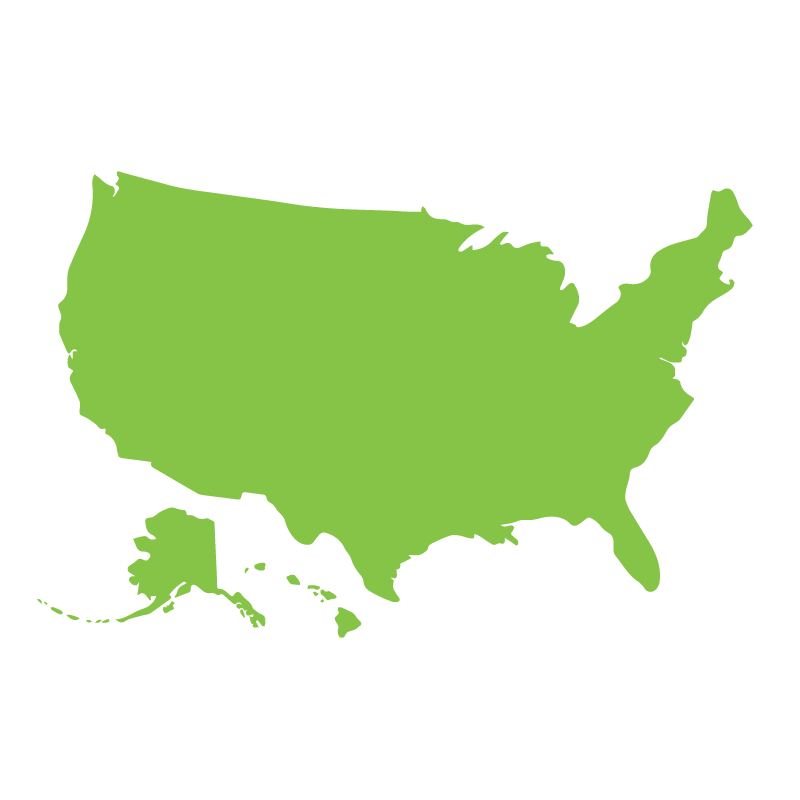 35 different states (including Hawaii) represented – more than 8.5 times the number of states represented in 2019's in-person race

$20,000+ raised for Family Reach – with 50% of all registration fees going to Family Reach
The Coast to Coast Challenge
Overview
When major events around the world were canceled, we put out a call to Reach Athletes across the country to join our virtual fitness challenge and go the distance for families facing both the financial burden of cancer and added setbacks of the COVID-19 pandemic. Launched in May 2020, the goal of the Coast to Coast Challenge was to have participants pledge miles along with dollars to help us log a collective 10,000 miles from coast to coast, which was mapped on a virtual route that passed by 56 of our partner hospitals across 31 states.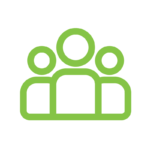 1,100 people logged miles as part of the Coast to Coast Challenge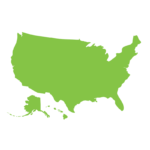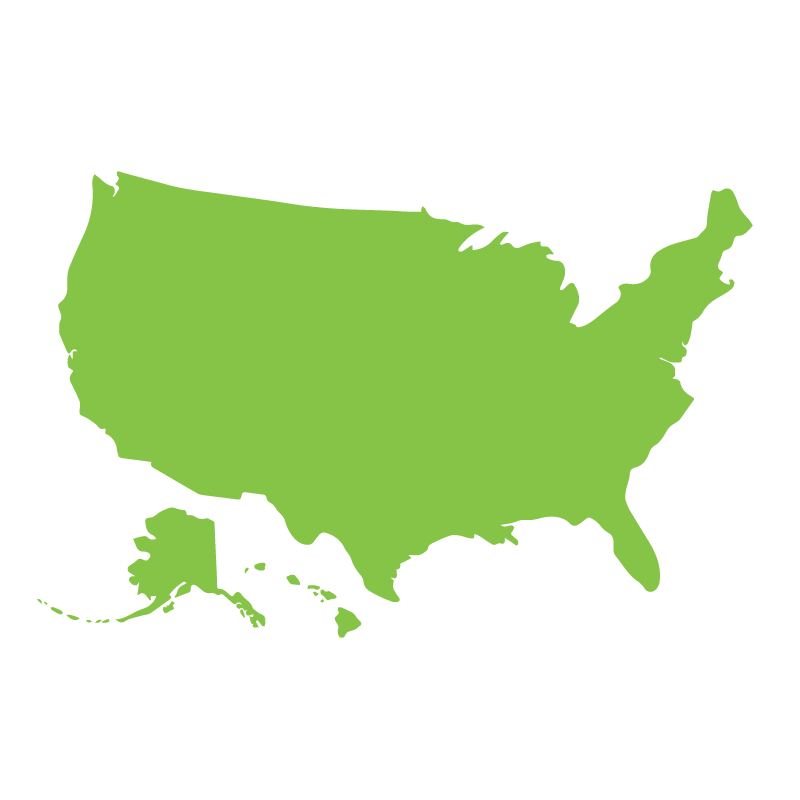 37 states (including Alaska and Hawaii) represented in the challenge

$40,000+ raised as part of the challenge, including the Trillium 5K
Hosting Your Event
More than ever before, people are getting active and taking up running, cycling, and other forms of exercise that they can do at home or in their neighborhoods. It's the perfect time to take advantage of the trend and benefit a great cause. Let's do this!
Keep It Simple
When planning what your event will be, make sure it's simple and easy to engage with. Virtual races, donation-based virtual cardio or dance classes, and fun fitness challenges are easy and manageable ways to get your community active and involved for a good cause. While the world of virtual events is still evolving, one thing is clear: simplicity is the best way to maximize your input, impact, and response from your community.
Identify Your Audience
Knowing your audience and who you are trying to target is a must when hosting a virtual event. Whether it's your employees, your fans, or your loyal community, knowing what interests them will be crucial to your event's success. Ask yourself:
Are your employees looking for ways to incorporate wellness activities, like yoga, into their work-from-home lives?
Do your fans and followers run, cycle, swim, or maybe combination of the three?
Are your customers the type to jump into a structured cardio or spin class?
Take for example Trillium Brewing Company, whose beer-loving fans also love to run and made their first ever virtual 5K a smash hit. Knowing your community and reach will unlock the keys to making your event as impactful as possible.
Focus on Marketing
When it comes to virtual events, marketing is just as important as logistics. The key to success will be maximizing the amount of time and effort you can put into marketing the event to your audience and getting as many people involved as possible. Utilize tools like Zoom for workout classes or virtual runs to replace logistics-heavy in-person events.
Remember, your goal is to get your event in front of as many eyeballs as possible and make the message the central focus, rather than spending too much time on event logistics.
Create Your Timeline
Virtual events vary widely in the amount of time they take to formulate, market, and execute. Depending on the type of event, your target audience, and event format, the timeline may look different for every scenario. That said, you can drastically shorten your overall timeline with this toolkit in hand!
Below is a sample timeline to give you a better idea of how to quickly execute a virtual event to maximize return in optimal time once you decide what event to host:
Remember, your goal is to get your event in front of as many eyeballs as possible and make the message the central focus, rather than spending too much time on event logistics.
Sample Timeline
Concept Creation & Project Planning
Asset Creation & Gear
Graphics, Landing Page, Gear Design & Ordering
Event Launch & Registration
Marketing Push & Registration Updates
Final Marketing Push & Registration Closeout
Event Execution & Wrap-Up
Set A Budget
How much should your event cost? Setting a budget, much like the rest of your virtual event, should be kept simple! A benefit of virtual events is their low cost when compared to traditional events, and their ability to raise a high percentage of funds for charity as a result. Often times, expenses should only result from participant gear, prizes, shipping costs, and in some cases may even be close to nothing.
When budgeting your event and weighing how much to spend, you should attempt to keep your expenses below 50% of registration fees and fundraising per participant. For example, a previous partner 5K that attracted just over 1,000 participants incurred $20 of expenses per participant for each $40 registration fee, effectively passing on 50% of each individual registration to Family Reach as part of the overall donation to the nonprofit from the event. Below is a simple breakdown from that event:
Gross Revenue
 
 
Item
Breakdown
Total
Registration Fee
$40/pp
$40,160
Total
 
$40,160

 

Expenses

 
 
Item
Breakdown
Total
Shipping + Supplies
$10/pp
$10,040
Race Kits (Incl. Bib numbers, swag, etc.)
$10/pp
$10,040
Total
 
$20,080

 

Net Revenue

 
 
Item
Breakdown
Total
Donation to Family Reach
$20/pp
$20,080
Total
 
$20,080
Set A Goal
Whether communal or competitive, individual or team-based, setting goals is one of the most important factors of success when hosting a virtual event. Concrete and tangible milestones motivates individuals to get involved in the challenge and make a greater impact.
When hosting their Virtual 5K, Trillium Brewing Company set goals of recruiting 500 participants, raising $10,000 for Family Reach, and contributing 1,500 miles to the Coast to Coast Challenge. With frequent updates during the registration period detailing progress towards those goals (See: Sample Graphics), Trillium engaged their audience in a tangible way and ended up doubling all three of their goals. Similarly, the Coast to Coast Challenge was based completely on the collective goal of logging 10,000 miles to draw a map across the country with visible checkpoints marked at each partner hospital.
Setting goals or creating competitions among participants increases engagement and also helps your event reach more people by harnessing the power of your current participants to get their networks involved. Other ideas for participant competition include:


Most miles or minutes of activity logged

Sample Events
Below are types of virtual events to consider when planning your own Reach Athlete virtual event to benefit Family Reach:
Virtual run/walk (5K, 10K, or other custom distance)
Virtual bike ride (Peloton, Zwift, etc.)
Online Class (Zoom yoga, cardio, HIIT, etc.)
Exercise specific challenge (ie. Push-Up Challenge)
Launching Your Event
The launch of your event, if done well, can be one of the best periods of engagement to entice your audience to sign up (next to last chance reminders). When deciding when and how to launch your event, we suggest considering what is going on in your community or inside your business that will have the most relevant tie-in to get your event off the ground.
Take for example the Coast to Coast Challenge Powered by Reach Athletes. This event was launched during National Hospital Week. Since Family Reach works with hospitals across the country, this tie in allowed us to expand our message and engage people with a specific theme across social media and emails.
Website Landing Page
Whether simple or detailed, the event page should give an overview of the event and direct people to your registration page (See: Event Registration & Results). See below for two landing page examples.
Simple Landing Page: Trillium Virtual 5K
A landing page can be as simple as that – a place for interested athletes to land and get more information about your event before being directed to registration, whether on your own platform or through Family Reach's fundraising platform (See: Using Family Reach's Online Platform).
Expanded Landing Page: Coast to Coast Challenge Powered by Reach Athletes
If you want to take your landing page even further and engage your audience with more elements, the Coast to Coast Challenge homepage is a great example of an all-in-one page with several ways to engage potential and current participants.
Social Media
Social media will likely be the most effective way to reach your audience and garner interest around your virtual event during the registration period. Instagram remains one of the strongest platforms given the cross between standard posts and stories, but when deciding which platform to focus your time and energy on, make sure to cater to where your audience already is!
Remember to always tag @FamilyReach and use #ReachAthletes in your social media posts!
Social Media Posting Schedule
Planning ahead is key to engaging your audience online. Below is a sample schedule of posts for the recruitment and execution periods of an event. Edit to best meet your content calendar needs, but we encourage you to use each type of post and switch up content type to keep your audience engaged, excited about updates, and ultimately get them to participate.
*Note that the promotional timeline for virtual events compared to in-person events is a faster turn around, but that's done strategically to keep the event top-of-mind as it's easier to join online with shorter notice.
Based on a 2-day virtual 5K event social media schedule:
Registration/Fundraising Update #2
Registration/Fundraising Update
Last Chance Registration Reminder
Thank You & Final Call Registration Reminder
Day 1 Leaderboard
Event Update Posts
Event Results & Leaderboard
Design Assets
Please see below for Family Reach's brand guidelines and approved assets for use in marketing your event. Please do not use other assets or graphics without express prior consent provided by Family Reach. All graphics and produced materials for any event must be approved first by Family Reach. Please send all graphics and marketing materials to [email protected] for approval.
Family Reach Approved Design Assets
Family Reach Logos
Click on a logo to download it
Green
Hex: #85c446
RGB: 133 196 70
CMYK: 0.32 0.00 0.64 0.23
Light Gray
Hex: #A8A8A8
RGB: 168 168 168
CMYK: 0.00 0.00 0.00 0.34
Purple
Hex: #824B87
RGB: 130 75 135
CMYK: 0.04 0.44 0.00 0.47
Accent Gray
Hex: #f9f9f9
RGB: 249 249 249
CMYK: 0.00 0.00 0.00 0.02
Gray
Hex: #64e7b
RGB: 100 110 123
CMYK: 0.19 0.11 0.00 0.52
Black
Hex: #232323
RGB: 35 35 35
CMYK: 0.00 0.00 0.00 0.86
L
o
r
e
m
i
p
s
u
m
i
s
s
i
m
p
l
y
p
l
a
c
e
h
o
l
d
e
r
t
e
x
t
L
o
r
e
m
i
p
s
u
m
i
s
s
i
m
p
l
y
p
l
a
c
e
h
o
l
d
e
r
t
e
x
t
Sample Graphics
Below are sample graphics from previous Reach Athlete Virtual Events to serve as examples and inspirations as you create graphics for your respective event's marketing efforts.
Email Campaigns
Alongside marketing your event on social media, sending emails to your close contacts and previous customers can be another very effective way to gain traction for your event. Keep emails short and to the point, and make direct but simple calls to action to get people interested and involved. 
Pro tip: Experiment with some fun subject lines to grab attention and entice people to open your emails!
Below are sample emails from previous virtual event campaigns for reference, as well as a sample timeline for sending emails to your constituents.
Sample Email Timeline
Registration Push/Fundraising Update #1
Registration Push/Fundraising Update #2
Last Chance to Register/Donate
Sample Emails
Click on an Email to Expand for More Detail
Press Releases
Upon request, Family Reach is happy to provide you with two customized press releases, both pre- and post-event. These press releases will include information regarding your event, including details about the event, an announcement of your partnership with Family Reach, and the impact of your event.
Press releases will be co-branded to reflect the relationship between your organization and Family Reach through the event and can be a great way to enhance recruitment efforts pre-event and also help tell your story post-event once the impact of your partnership with us is quantifiable.
Sharing Family Stories
Family Reach provides financial services through our Financial Treatment Program (FTP) to families across the country in all 50 states.
Due to our extensive reach and national impact, we are able to share some stories from the families we support with you. These stories will help you explain Family Reach's mission to your audience, and motivate them to support families like the ones you share with them. As part of your social media and email outreach campaigns for your event, we will provide family stories from your state and region (when possible) to highlight the impact you are having on a national cause, but also right in your own community. 
Please note: stories from your region will not reflect patients whom your event is directly impacting, but rather are meant to serve as an example of the type of relief the money raised through your efforts will provide to similar patients and families across the country.
Event Registration & Results
You can house the registration for your event on your own website or Family Reach can create a simple fundraising page with registration capabilities for you to use. Below are details on the two options.
Using Your Online Platform
(Or a Third-Party Platform)
Event registration for simple events can be done right on your own online platform if you have the infrastructure to do so! Take for example a recent partner's virtual 5K. Since the company already has a strong online presence through their online point-of-sale terminal (Shopify) for all of their online sales, they were able to add 5K registration (with free shipping) as an item in their online shop which could be purchased just like any other item.
This not only streamlined the registration process as well as the fulfillment and shipment of race kits, but easily integrated collateral sales and created new customer channels by positioning the 5K next to all of their other merchandise in their existing online store.
If you don't have your own online sales terminal but are looking to collect registration fees, platforms like Eventbrite and others offer easy registration solutions. Take for example #StopDropAndDance who held a donation-based cardio dance class on Zoom, managing registration through Eventbrite.
If none of the above applies to you, using Family Reach's platform can also be a great alternative (See Below).
Using Family Reach's Platform
If you do not currently have your own online point-of-sale infrastructure and wish to utilize the Family Reach platform to drive registration while also maximizing impact and fundraising, the team at Family Reach is happy to work with you to develop a standard page using their fundraising platform, Classy (Example).
These pages can be customized to include different team configurations and functionality, peer-to-peer fundraising abilities, robust registration options, and more!
Collecting Results
Depending on the type of event you plan to host, results may be an important aspect of the participant experience. Whether creating a competition between participants (ie. fastest 5K time, most push ups, etc.) or just looking to publish athletes' achievements, result collection can be a great way to amplify your event.
Some suggestions we'd be happy to talk you through:
Participant Gear
Providing gear, or "swag," to your participants as an incentive to sign-up and get involved is a great way to further engagement, but is not a necessary piece of a virtual event. That said, below are a few things to keep in mind when deciding to include participant gear as part of your event
Gear or No Gear?
Providing gear, or "swag," to your participants as an incentive to sign-up and get involved is a great way to further engagement, but is not a necessary piece of a virtual event. That said, below are a few things to keep in mind when deciding to include participant gear as part of your event:
Participant swag can greatly increase participation and fundraising potential, as it is one of the main tangible pieces of today's virtual events.

For example: The Trillium Virtual 5K offered participant gear and saw over 10x the number of people register for the event in the first 3 weeks than the Coast to Coast Challenge, which did not provide participant gear.

When hosting a Reach Athlete virtual event, we encourage partners to aim for at least a 50% return on registration fees as a donation to Family Reach.

For example: A recent event's registration fee was $40. Race gear kits, including shipping and packaging costs, cost $20, allowing for $20 of the registration fee per person to be donated to Family Reach.

Gear or swag items that require a size, such as a t-shirt, extend your timeline by adding extra time for packaging and shipping. Plus, shipping event kits that require advanced sizing information might incur requests for exchanges. This should be factored in when choosing to include gear that requires a participant's size information.
Event Gear and Vendors
If you do decide to include participant gear as part of your event, below is a list of vendors who have previously provided merchandise for past Reach Athlete & partner virtual events. When ordering gear, please be mindful of turnaround times, many of which are at least 3-4 weeks, but vary widely by vendor. 
You must submit all gear designs to [email protected] for approval before printing.
Previous Family Reach Event Vendors:
Shipping
The host of the Reach Athlete event will be responsible for shipping participant gear. Shipping information should be collected as part of the registration process. Fulfillment and delivery, as well as shipping costs, will be the responsibility of the event host.
Please note: We recommend that you allow roughly 24 man hours per 500 participants if packaging and shipping event gear kits (containing multiple items) yourself and not through a distribution center or warehouse.
Collateral Sales
New Customer Channels
A benefit of hosting a virtual Reach Athlete event is the opportunity for collateral sales and the creation of new customer channels. If running event registration through your existing online point-of-sale terminal, this is a great opportunity to promote other products and drive registrants to purchase existing merchandise, services, etc. One of the best ways to do this is by offering a promo code for those who are also registering for your event, and limiting the window of time in which they can redeem said discount (ie. only at the same time as event registration, within a week, only on event weekend, etc.)
Building The Community
With the right platforms in place, hosting a virtual event is also an opportunity to create a new online community which you can then further engage with after your event.
A part of multiple virtual fitness  events to date, groups have been created on a platform called Strava to further engage participants and create a lasting fitness community online that can be used long after event day.
One of the best aspects of a virtual event is the ability to create a virtual fitness community out of the participants in your virtual event. Great success in this regard was shown as part of the Trillium Virtual 5K through the creation of the Team Trillium Strava Group. Of all Trillium Virtual 5K Participants, 82% joined the Team Trillium Strava Group which will now serve as a longstanding virtual community to engage the brewery's runners across the country.
We encourage all event hosts to create their own Strava group (or a group on another platform) as part of this virtual series to further engage participants and create a lasting online fitness community.
Useful Documents
If you are planning to host an event on behalf of Family Reach, you may need any of the following documents:
Family Reach 501(c)3 Letter