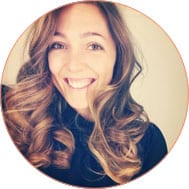 Sarah Coppinger
Marketing and Events
My role at Family Reach is: Marketing and Events Coordinator. I gather bits and pieces of our stories to craft into newsletters, photographs, videos, and social media posts to ultimately share with our community. I also support all events—planning, managing, executing—such as the Cooking Live! Series.
Family Reach inspires me because: The kids we've helped whom I've met and spoken with are some of the most brilliant, mature, and fearless people I know. The fact that part of my job involves talking with them regularly makes me feel like the luckiest person ever.
The most unusual thing I've done for my job is: So far, probably scaling up City Hall Plaza on a cargo net, during an obstacle course race.
When I'm not at Family Reach, you can find me: Teaching spin classes at The Handle Bar cycling studios, in Fenway and South Boston.
Most people don't know that I: Was a competitive dancer for 10 years.
If I could spend the day with one person, past or present, it would be: My favorite funny man – Jimmy Fallon.
One item I'd like to check off my bucket list: Backpack through Europe. I've never been, so I have to knock off as many countries as possible when I make it there!