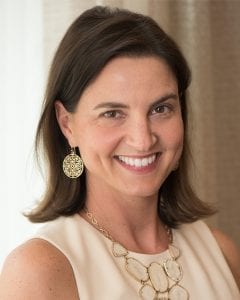 Nicole Ackerman
Senior Manager of Family Relations
My role at Family Reach is: Senior Manager of Family Relations. I work directly with our grant recipient families and hospital partners for the purpose of promoting the Family Reach mission and furthering development initiatives.
Family Reach inspires me because: While it is truly astounding how many families we help each year, we are constantly looking for ways to help more. I personally witnessed the stress of cancer in a family and vowed to do everything I can to help families going through the cancer journey. Everyone on the Family Reach team is equally passionate about our mission, and it is an honor to do our job each day.
The most unusual thing I've done for my job is: Sit backstage at the Katie Couric Show, preparing one of our grant recipient families to be interviewed by Katie!
When I'm not at Family Reach, you can find me: Running or biking with my 3 children.
Most people don't know that I: Speak conversational French and sing in a woman's singing group called WomanSong.
If I could spend the day with one person, past or present, it would be: My sister Maribeth, who lost her battle to cancer at the age of 24. She would be very proud of Family Reach!
One item I'd like to check off my bucket list is: Driving across the US with my family, showing my children the beauty of our country.