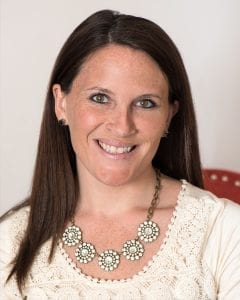 Laura Tirrell
Development Manager
My role at Family Reach is: Development Manager
Family Reach inspires me because: The mission of the foundation is so strongly striven for day in and day out. Both the organization and everybody involved work tirelessly to support patients and families that are battling cancer. The work that Family Reach has done thus far in aiding countless people is tremendous, and its efforts and impact are only continuing to grow.
The most unusual thing I've done for a job is: Dress up like Princess Jasmine and put on a performance for a neighborhood party. (I used to be a nanny!)
When I'm not at Family Reach, you can find me: Outside- whenever weather permits! Or maybe at a local yoga studio or checking out a museum or new restaurant with my friends or family.
Most people don't know that I: Received the job offer from Family Reach on the same day that my best friend from college was diagnosed with breast cancer, which further affirmed my belief that this is where I am supposed to be.
If I could spend the day with one person, past or present, it would be: My mom. She lost her battle to cancer at age 38 when I was 7 years old.
One item I'd like to check off my bucket list: Travel to Greece. It's where my moms side of the family is from- not to mention, it's beautiful!