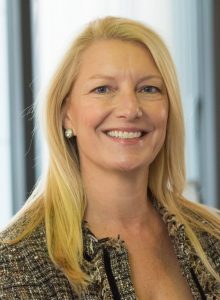 Julie Snow
Senior Philanthropic Advisor
My role at Family Reach is: helping to engage philanthropic support that increases our capacity to reach more families impacted by the financial barriers related to cancer.
Family Reach inspires me because: Everyday is a breakthrough and helping to build solutions for vulnerable individuals and families with cancer is inspiring to me.

The most unusual thing I've done for my job is: In a previous role, to see a donor, I took a boat, car, plane and golf cart to a single destination.
When I'm not at Family Reach you can find me: Traveling, cooking and mastering vinyasa yoga.
Most people don't know that: I took a trapeze class on a significant birthday and learned the "catch".
If I could spend time with one person, past or present, it would be: Julia Child, because of her avant-garde approach, and with my Aunt Dodo who also had a love for cooking and life!
One item I'd like to check off my bucket list: Become a moth storyteller.